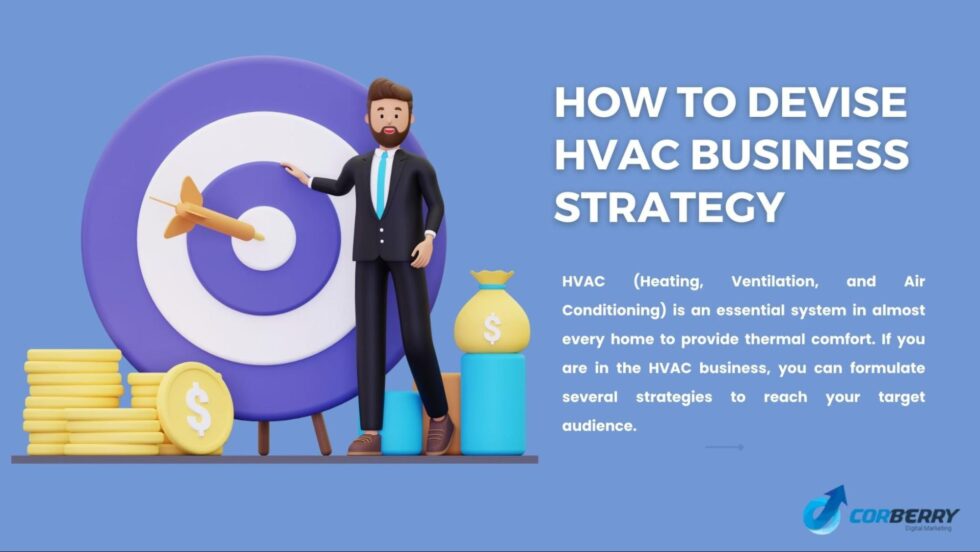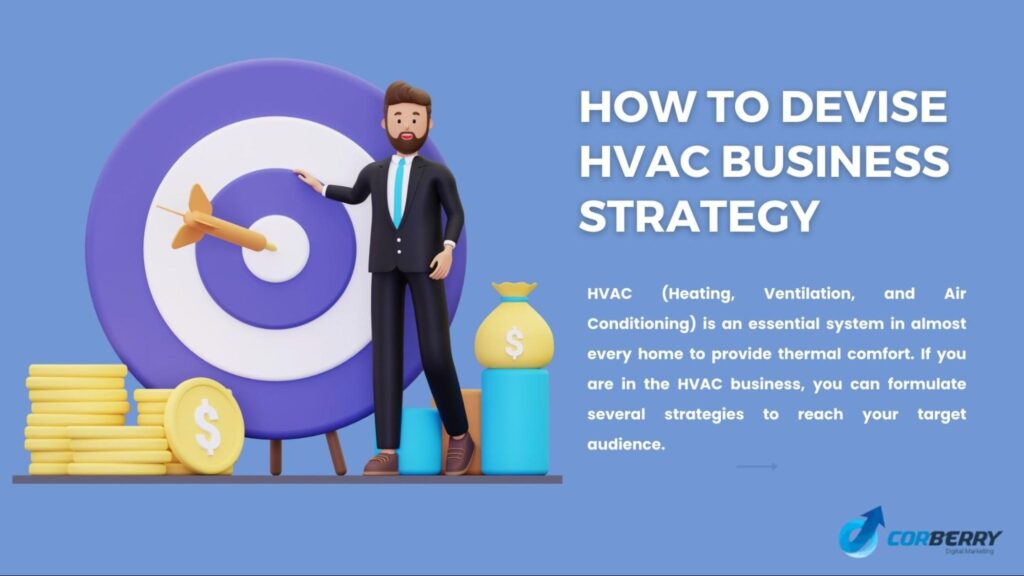 Are you looking for exceptional strategies to amplify your HVAC services to your target audience?
HVAC (Heating, Ventilation, and Air Conditioning) is an essential system in almost every home to provide thermal comfort. If you are in the HVAC business, you can formulate several strategies to reach your target audience.
Even HVAC companies need to understand the trending marketing strategies that captivate their target market and gradually convert them into leads. An HVAC marketing plan to entice homeowners and commercial businesses to your company or brand will enhance your business in the market. This blog will help you cleverly strategize your HVAC business and reach your target audience effortlessly.
What is HVAC Marketing?
In simple words, HVAC marketing reaches out to many customers with innovative marketing ideas.
One of the main objectives of formulating marketing plans for your HVAC company is to spread your business messages to local customers. Reaching a wider audience will increase your HVAC company's revenue and brand awareness.
Once you decide on your HVAC marketing strategies, you should identify the presence of the target audience on the social platforms to invite more potential leads.
Read More: 5 Best HVAC Marketing Tips
How to Develop an HVAC Marketing Strategy
Developing HVAC marketing strategies for your business will help you gain insights into your target audience. As a business owner, you will understand the perspective of your audience and their preferences. Your marketing strategies should enhance your customers' journey organically. Identify the latest marketing trends in your industry.
Look into the presence of your target audience on social platforms.
Set up a budget for your advertising plans.
Formulate a plan for increasing trust and customer loyalty for your business.
Research your competitors' HVAC marketing ideas to stand out from the competition.
9 Top HVAC Marketing Strategies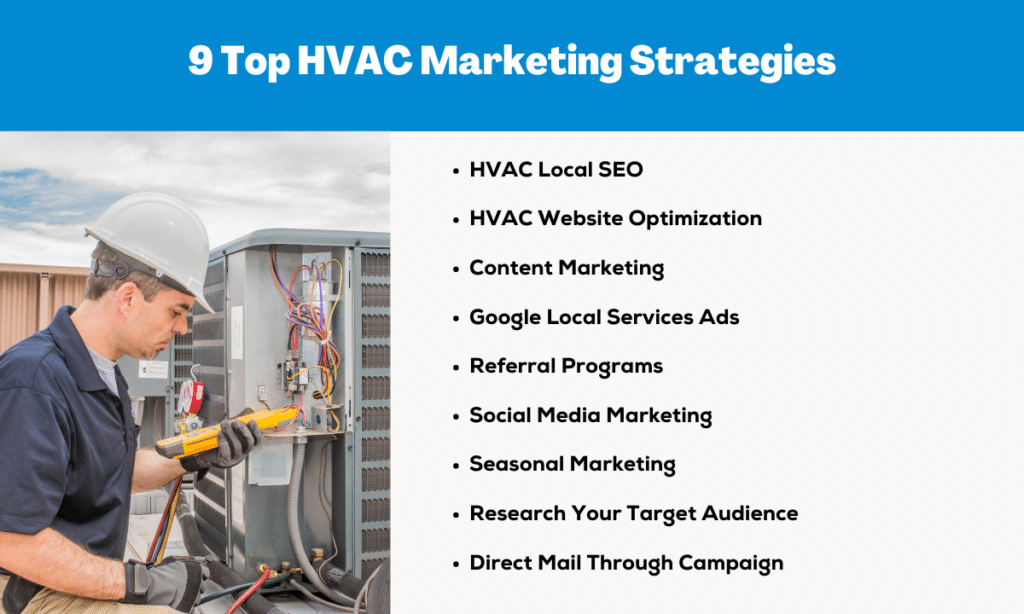 An HVAC marketing plan can be both promotional and educational. You'll need to segment your audience based on what they are looking for on your HVAC website.
1. HVAC Local SEO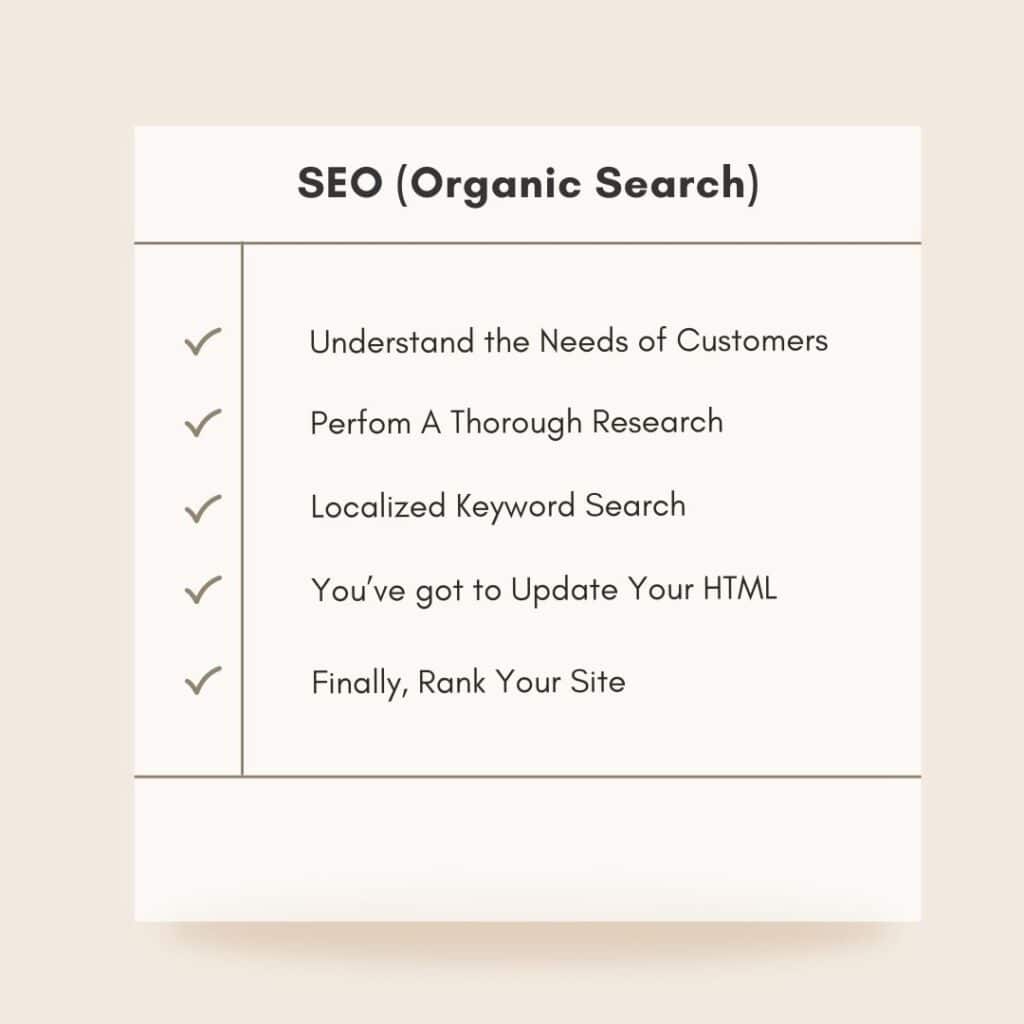 Local SEO in HVAC marketing will help you target the audience from a particular location. Geographical targeting is one of the significant aspects of any HVAC marketing plan. Many SEO companies perform technical SEO analyses to improve visibility in the search engine results pages or SERP. HVAC business owners can also update their HTML elements in the backend of their websites. HTML code optimization will help search engines find your sites organically.
For instance, when the target audience from your geographical location searches for 'HVAC companies', your company will appear on the first few results on the search results page if your search engine optimization is well developed.
To attract more potential customers from your location, you can list your business in Google My Business List with information and categories. Local SEO optimization is one of the effective marketing strategies that nurture your business to the right audience.
Related Read:
The Ultimate Local SEO Cheat Sheet
2. HVAC Website Optimization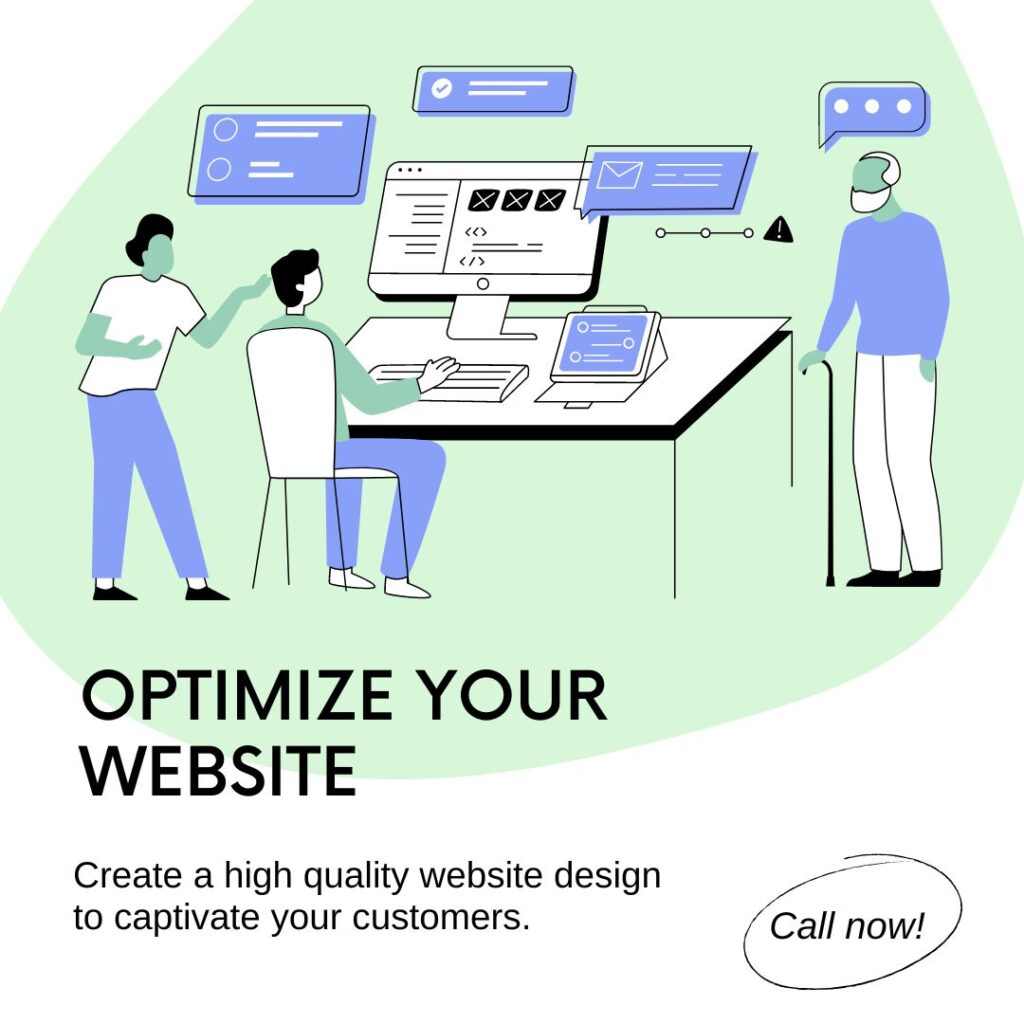 Website optimization is essential for online business owners to ease navigation on the site and increase the user click-through rate. In five years, the number of HVAC businesses has grown 2.7% per year on average. In this tight-knit competition, your HVAC company should certainly stand out to grow more revenue. Your target audience surf through the website with different devices, hence mobile optimization plays a vital role in appealing to your website visitors.
An HVAC website with cluttered information and a complex navigation menu will exasperate customers. If you want customers to know about the HVAC services that you provide, you should place the most significant information first in the navigation menu. To determine this information, consider what your particular company sells the most or is best known for – most of your customers will be looking for that service or product. Less significant would be the products or services that you sell on a more sporadic basis.
Read More: Why a Website Is Important for Your Business?
3. Content Marketing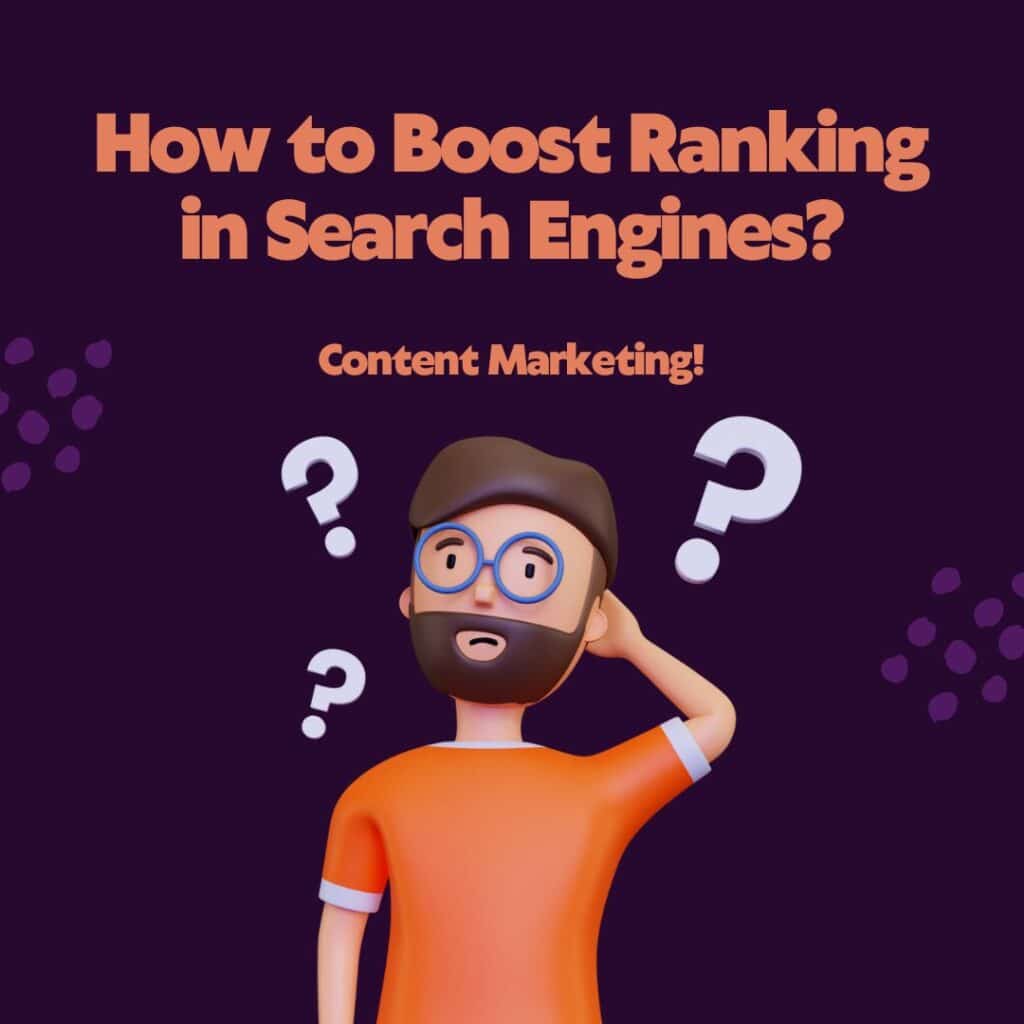 Blog posts and content marketing techniques in your HVAC marketing plan will help you reach a wider range of audience. For instance, your website will rank in the first three positions if you provide valuable information that your audience is looking for.
If your website has quality content and satisfies your customers' needs throughout their journey, search engines will easily find your business page. 83% of marketers say that content quality matters more in improving search engine ranking than quantity. Blog post content with high-intent business keywords. High-intent keywords are nothing but phrases that your potential customers use to search for your products. High-intent keywords will boost the ranking of your website in the search results pages.
Curating content on every landing page based on the services that you provide will convert website visitors into potential customers. Here are a few ways to optimize your landing pages in the HVAC marketing plan,
Avoid ambiguous messages and have a simple layout.
Landing page copy should inform the website visitors about your services and how effectively you do them.
Add call-to-action places in the relevant places.
Add customer feedback and social proofs on the landing pages.
Every landing page should at least contain the significant services that you provide along with product specifications of any items offered. Google algorithm caters to every website with business keywords and informational content. If you write blog posts and optimize the landing pages on your website, the algorithm increases the visibility of your website.
Related Read:
How to Start a Successful Blog and Make Money Off of It?
7 Tips and Tricks to Write a Top-Ranking Blog Post
4. Google Local Services Ads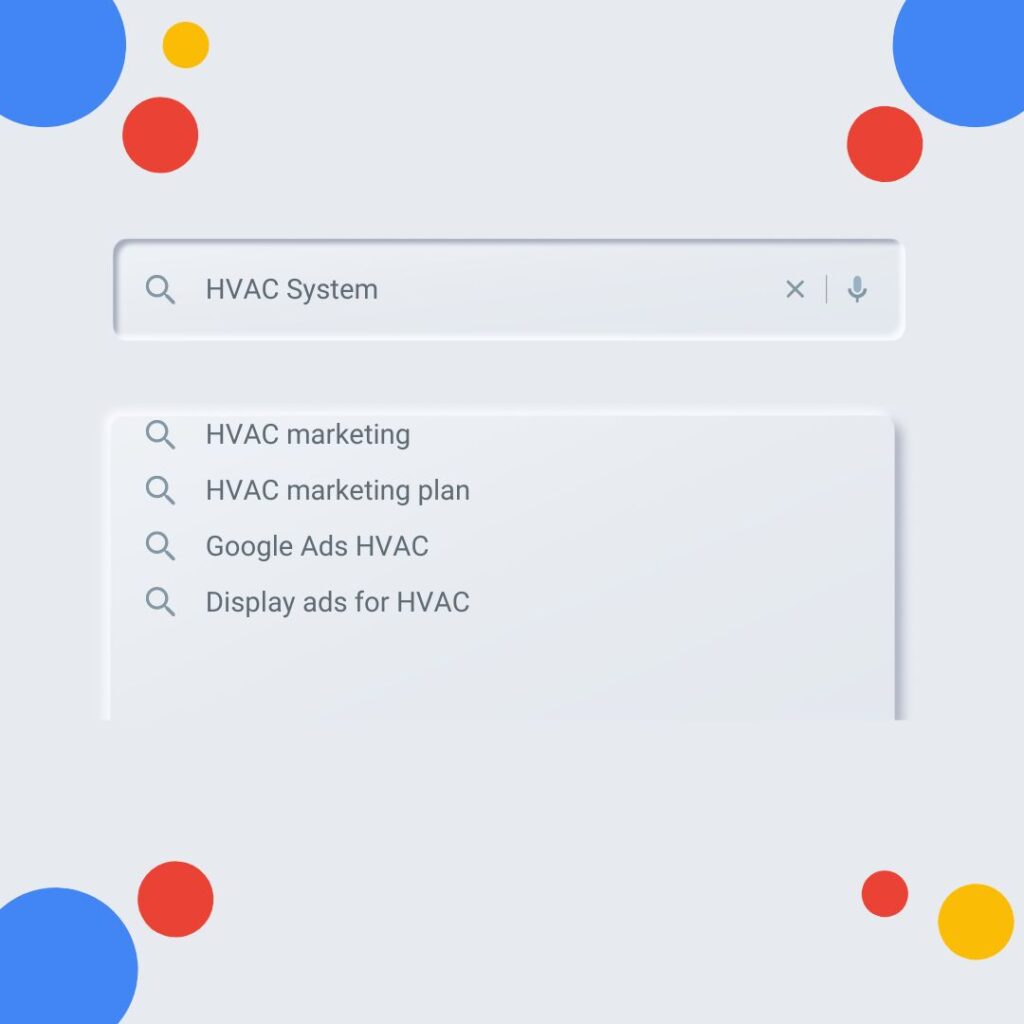 According to the latest report by Hubspot, 63% of people clicked on Google ads. In this HVAC marketing plan, your company will get more qualified leads with Google Local Services Ads compared to traditional display ads. Local services ads are yet another way to captivate the attention of your local customers. Many businesses make use of advertisements to connect with people from their locations.
This promotional marketing strategy helps many businesses to receive leads for their services: when your customer is searching for HVAC services, your website will immediately show up in the top results.
5. Referral Programs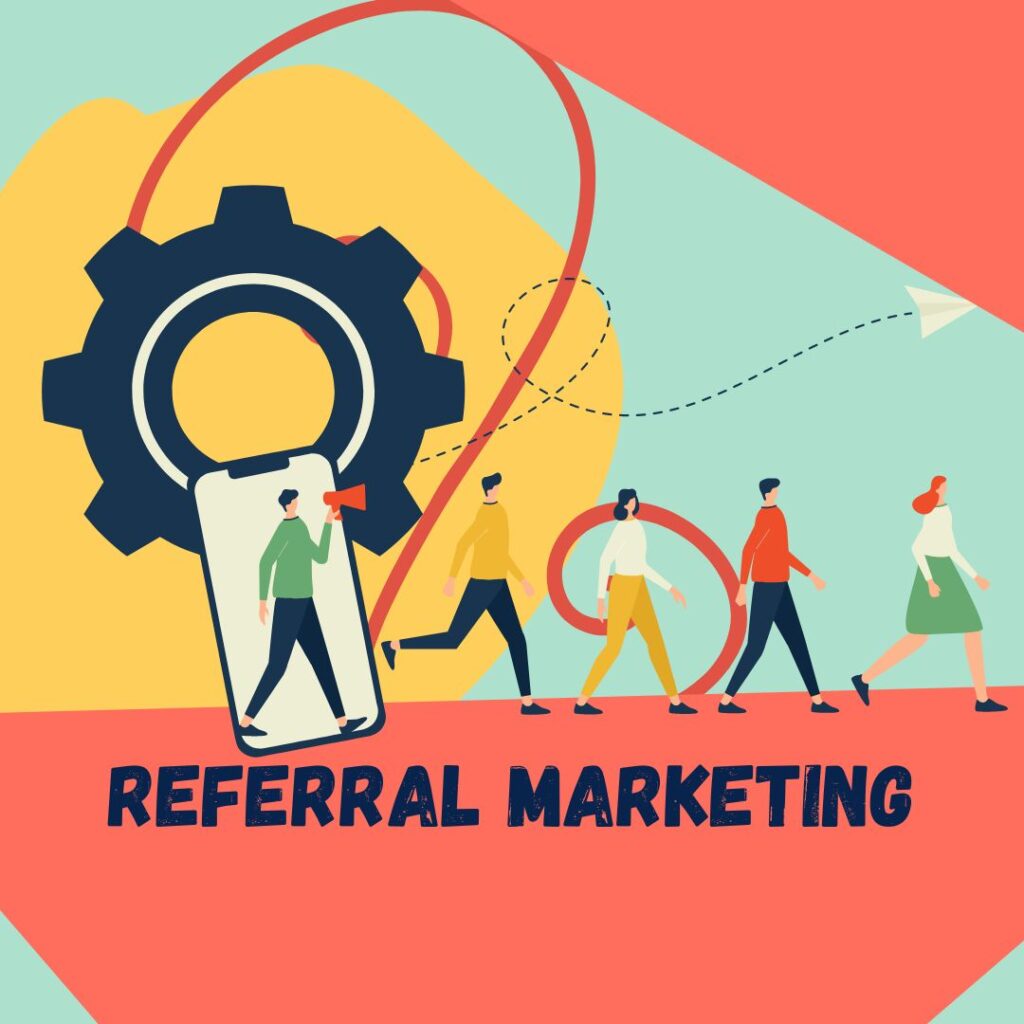 92% of online shoppers trust referrals from people. Referral programs are an upgraded version of the word-of-mouth marketing plan. With referral programs, your loyal customers will become your brand advocates. Therefore, good customer feedback and Google reviews will spread the word about your HVAC company to potential customers with existing clients.
Referral programs will help your potential customers understand why they should buy your brand and what benefits they can obtain from your HVAC company. In simple words, your referral program briefs about the potential benefits and entices your new customers with rewards.
6. Social Media Marketing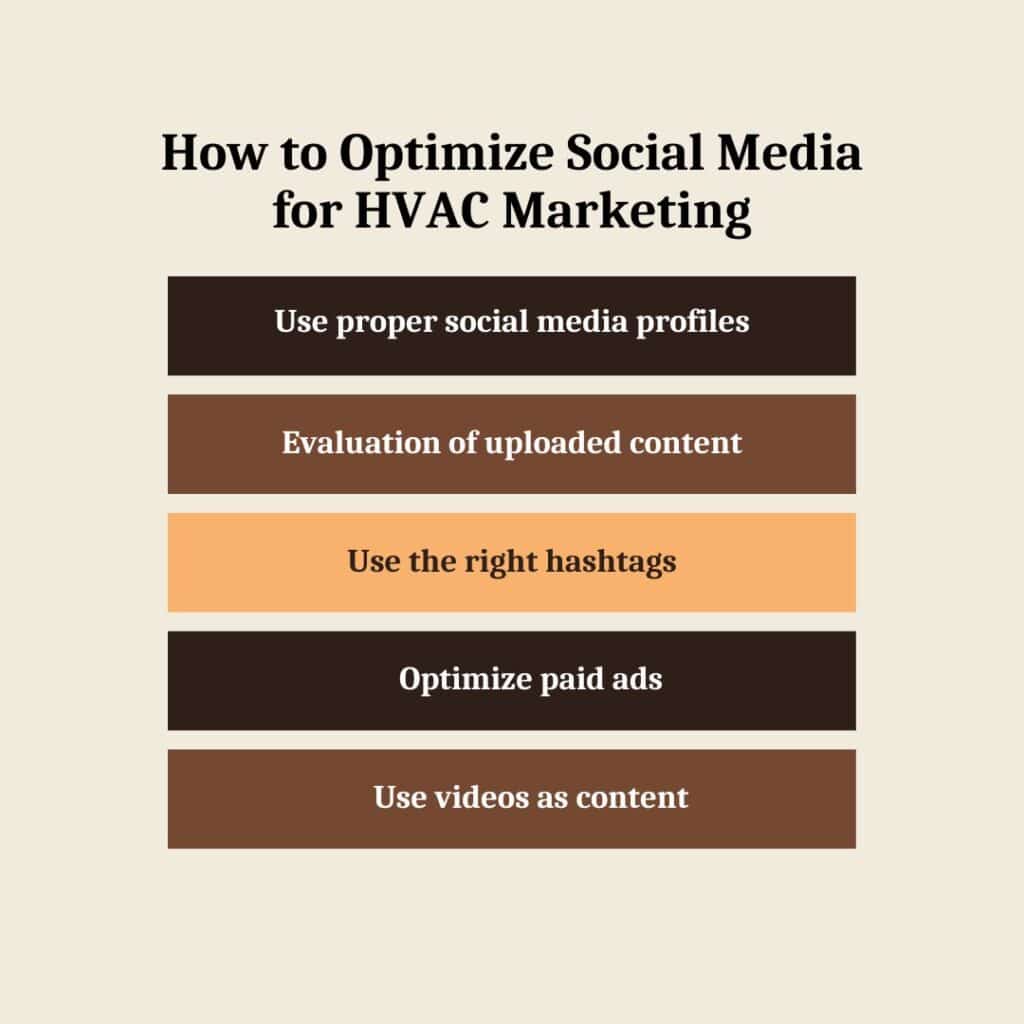 Boosting your online presence on social platforms will fetch you more customers by appealing to a broader customer base. HVAC businesses should identify the presence of their target audience on social media platforms and choose a platform that has a major presence.
For instance, you can build a Facebook Business Page for customer support if your potential customers are on Facebook.
Similarly, Instagram posts, video ads on social platforms, Facebook ads, and even a Twitter presence will enhance the presence of your business to the appropriate group audience. Increasing your presence in social media will help your customers understand how your HVAC company is in the action and they perform well in the market. For example, you can create video ads, and post carousels about your services on the platforms to increase the visibility of your company. 
Related Read:
How to Generate Leads Through Facebook Ads
Facebook Ad Mistakes You Should Not Make
7. Seasonal Marketing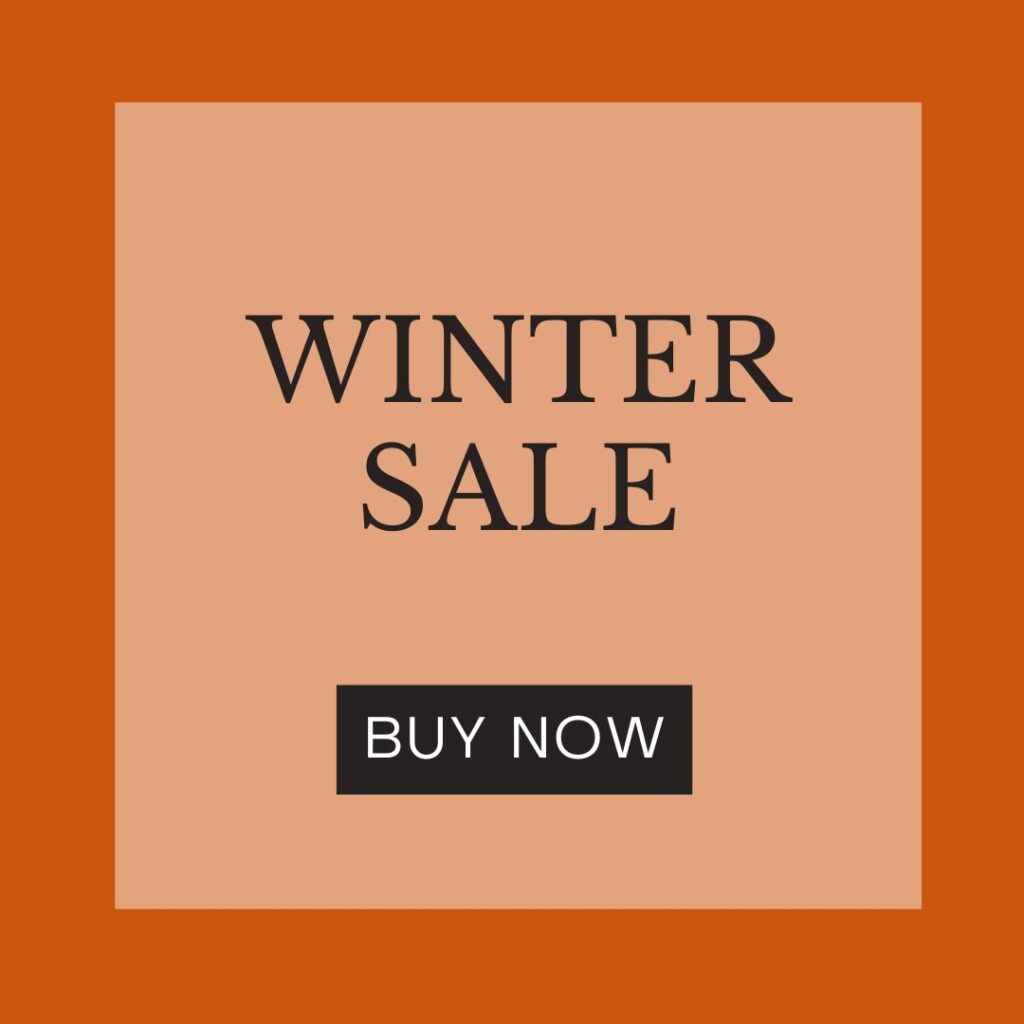 Seasonal marketing, also known as weather marketing, is where HVAC companies see growth opportunities. As an HVAC business owner, you know that you're going to sell more air conditioning in the spring and summer, obviously. 
If you are formulating an HVAC marketing plan, you should start with weather marketing campaigns. In this case, you can change your geographical location ads, marketing keywords, and services that are suitable for the season.
Seasonal marketing works out for many HVAC businesses since the customers are actively looking out for the products. If you come up with the right message, it is easy to convert more customers.
8. Research Your Target Audience Queries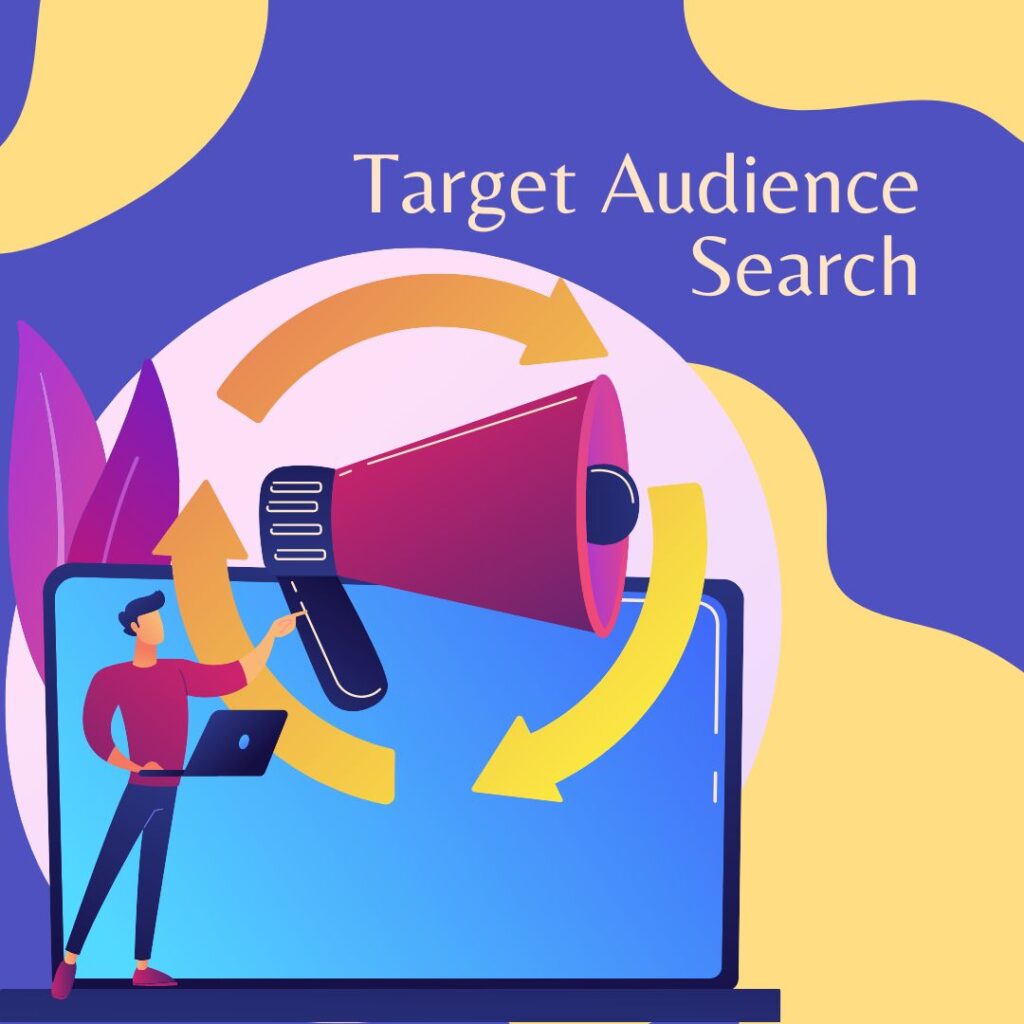 Providing answers to your customer's questions and needs will organically increase the visibility of your website in search engines. 
Direct answers are one of the SEO strategies to educate your customers about your brand. Before strategizing your HVAC marketing plan, you should understand your customers' basic needs. In turn, you can provide answers to their queries, needs, etc on the website as blog posts, landing page optimization, etc. Therefore, if your customers search for their answers, your business will be shown to resolve their queries.
Related Read:
How to Create a Digital Marketing Strategy
9. Direct Mail Campaign
Personalization in the business world is one of the ways to let your customers know how you value them. When you are running a campaign, as one of the marketing strategies, you should also measure the response rate. Direct mail campaigns have a higher response rate because this marketing strategy has a personal touch and is cost-effective.
Marketing campaigns via Direct Mail also provide a greater return on investment (ROI) for your time and expense. Direct mail strategy is one of the traditional marketing tactics that still work great for HVAC businesses and generate more loyal customers for your company.
Frequently Asked Questions
1. How do you get customers for your HVAC business?
HVAC business owners should identify the presence of the target audience on different social platforms. Running campaigns and advertisements on the appropriate platform will help you fetch more customers for your business.
2. Who is the target audience for the HVAC business?
Homeowners are the primary target audience for the HVAC business. Commercial building owners are the secondary target market.
3. How do you start an HVAC marketing plan?
An HVAC business owner should understand their target market before formulating a marketing plan. If you are planning to start a marketing plan for an HVAC business, you can kickstart with content marketing, referral programs, and social media marketing. 
Conclusion
The HVAC business is highly competitive and certainly, you have to devise unique and innovative marketing strategies. Valuing your target audience and fulfilling their needs plays a vital role in generating more revenue for your business. To start off with a marketing plan for your HVAC business, you should start with a website, have a social media presence and optimize both in an effective way.
We have listed the top 9 strategies for your HVAC marketing plan. Find the right message to deliver to your target audience and generate more revenue organically with the appropriate plans. 
Our Latest Posts