Search Engine Optimization
Get in Front of Potential Customers First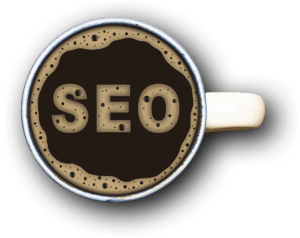 Our search engine optimization core services include: Organic Search, On-Page SEO, Link Building, Keyword Research / Strategy and Activity Report.
Why Do You Need to Be on Page 1 of Google?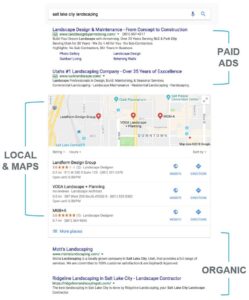 81% of consumers search online before buying. Purchases begin with search. Prospective buyers search online for helpful product information, price comparisons, and trustworthy reviews. – Adweek
84% of clicks are organic.  Searchers skip advertisements and click on organic search results to find what they're looking for.
Why do you need to be on the 1st page of search engines like Google?  Because nearly every customer out there who is looking for local products and services starts the buying process online.  Think about how huge that is!  And they skip past the paid advertisements and go straight for the organic search results.  That means if your businesses isn't on the 1st page of search results, you're out of the race before it even starts.  Potential customers may never even know you exist.
So How Do You Get To Page 1 of Google Organically?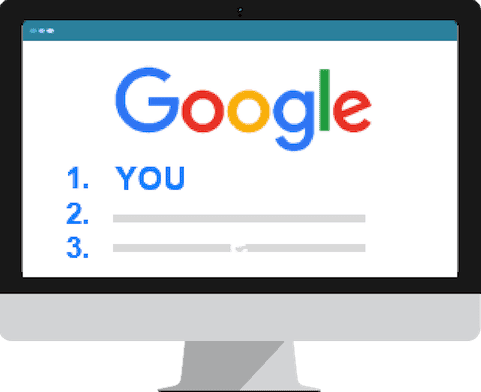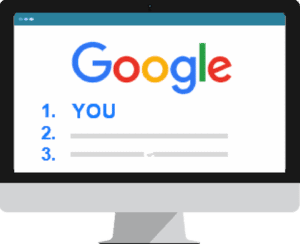 SEO stands for Search Engine Optimization and it is the WORK that goes into a website to get it on the first page of Google.
The most basic way to describe SEO is this: It's the work that goes into a website to get it on the first page of Google.  It's about making sure that search engines like Google place you on the first page of results when potential customers are searching for your product or service.
Work is the key word.  Some small business have the time for this extra work and don't need outside help.  But the reality is that SEO is complicated and most people don't have the knowledge or the time to do it on their own.  That's why
How Does SEO Get You to Page 1 of Google?
Does Google think your site is

 

RELEVANT?
Does Google

 

TRUST

 

your site?
Google is the most important visitor that your site will ever have.  If Google doesn't like your site, or can't even find your site, then you will never be on page 1 of their search results. With SEO you can make sure that Google puts your site high in the rankings for the right keyword searches.
There are two major factors that Google looks at when trying to decide who the best answer is for a search:  Relevance and Trust.
Relevance has everything to do with your website.  Things like correct code on the back-end and the right content on the site itself.  "Relevance = Onsite"
Trust is measured by the number of OTHER websites that talk about or link back to your website. The more websites that talk about you and link back to your site, the more trusted you become. "Trust = Offsite"
The most relevant and most trusted source = best answer and first page rankings. Ranking on the first page means more traffic and more customers!
If Google doesn't consider your site RELEVANT, or if it doesn't TRUST your site, you'll never show up on the 1st page of search results.
HERE IS HOW GOOGLE DECIDES TO TRUST YOUR SITE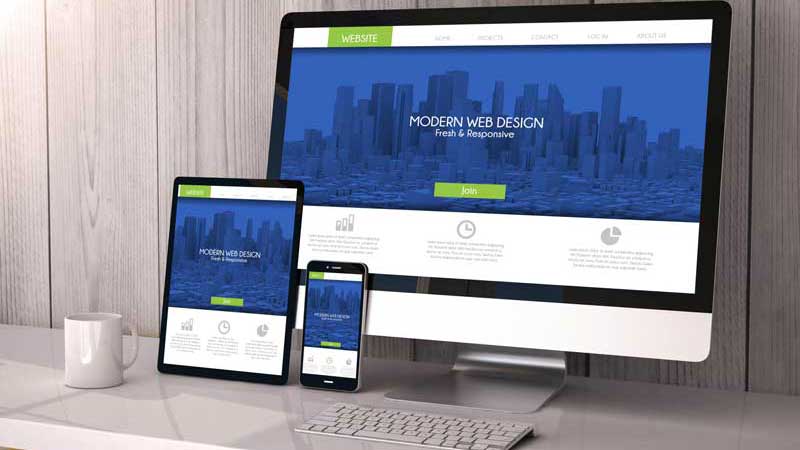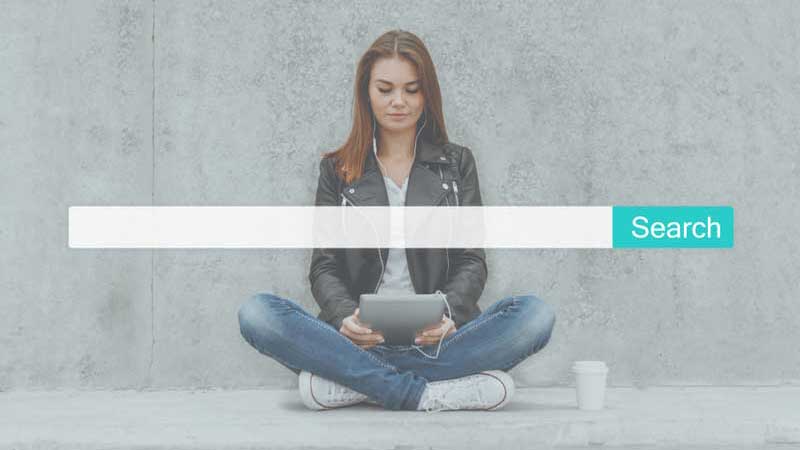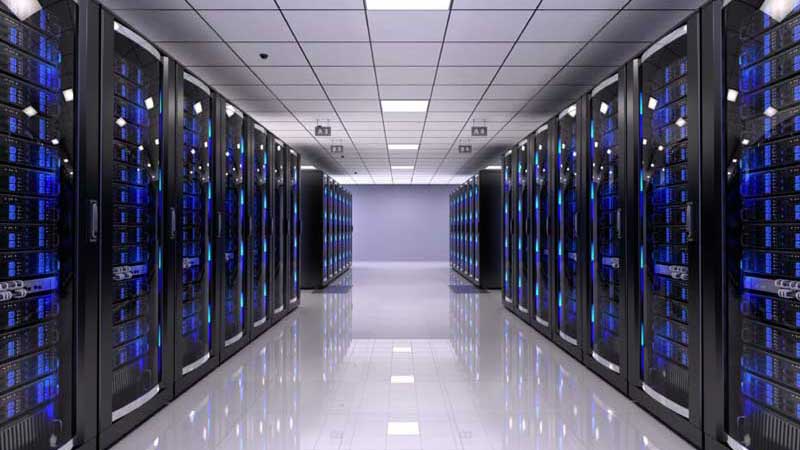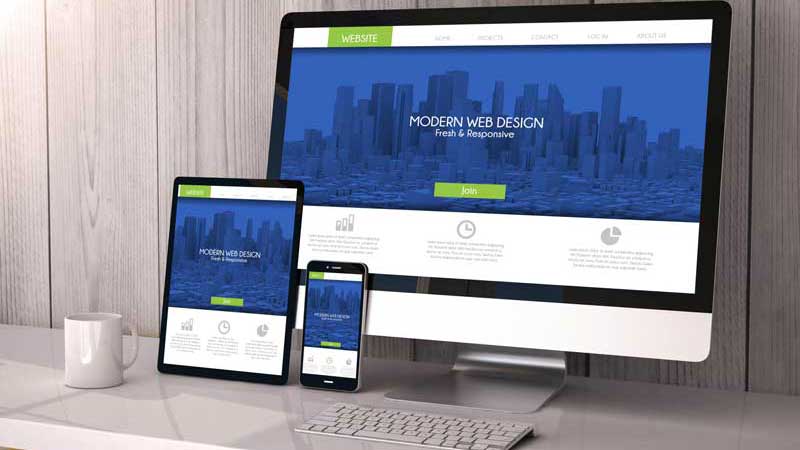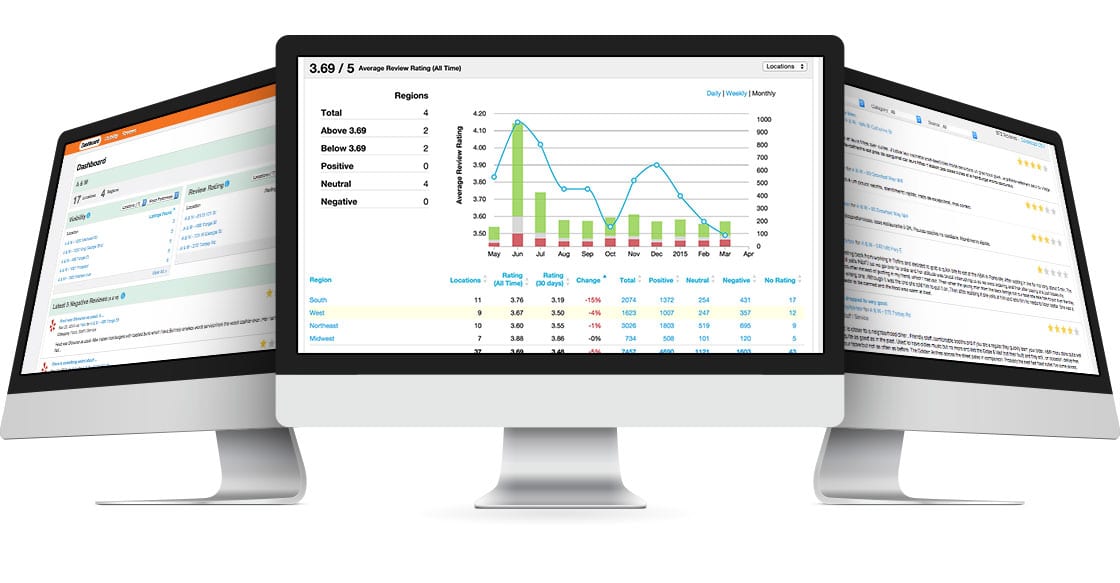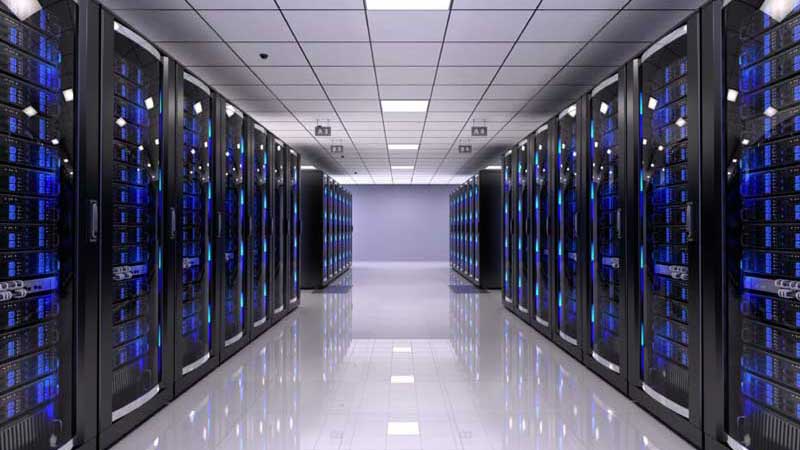 Relevance is the ONSITE portion of SEO.
 Most small business owners think that their website is effective because it looks good! But it's important to understand how Google views a website. 
Google looks at your website's code; it doesn't care how pretty the site looks.  If the code isn't optimized then Google will either keep you off the 1st page, or may not even see them at all.  
Another new factor that a lot of sites overlook is mobile devices.  If your site isn't mobile-friendly then Google will move you down in search rankings.
It's also critical that you have relevant content on your site that integrates the keywords local buyers are searching for.
The speed of your website is important too.  Google checks to see how quickly your site loads when considering who to rank first.
Posting great content regularly is one of the best things you can do to get ranked by Google and keep potential customers interested in your business.
Our SEO teams manage all of these onsite items to help Google see that you're relevant to local buyers.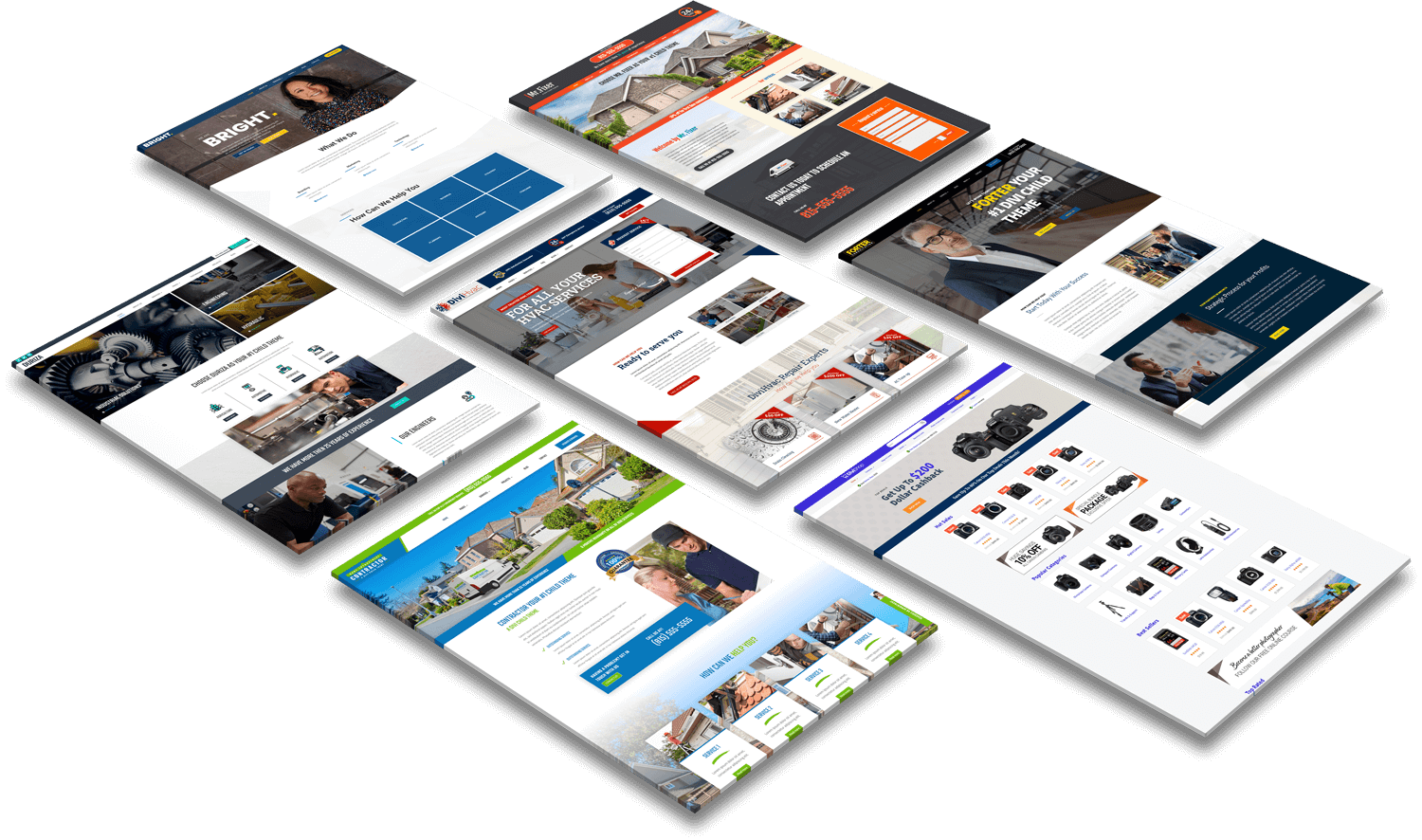 HERE IS HOW GOOGLE DECIDES TO TRUST YOUR SITE
Custom Articles
Article Engagement
Blog Posts
Site Bookmarking
Infographics
Business Directories
Trust is the OFFSITE portion of SEO.
Now there are a lot of websites that have the right content and are relevant. Google will sift through the relevant websites and determine who it trusts the most.  The most basic way that Google determines trust by how many other websites have links that point back to you. 
Building trust with Google is similar to real-life relationships.  It takes time and it's done through a variety of small yet meaningful things that build up to greater and greater trust.  It can't be bought!  And just like personal relationships, quality is more rewarding that quantity.
We build different types of quality links in a natural way on sites that Google already trusts so that your site attains a diversified link portfolio from quality sources.  Some of our methods include:
Article Engagement
Website Bookmarking
Business Directory Submissions
Custom Blog Publication
Custom Article Publication
Infographic Syndication
Offsite Content Marketing
Our SEO teams manage all of these offsite items to help Google see that you're a trusted resource for relevant keyword searches.
How Long Does the SEO Process Take?

45 Days:
Site build, onsite optimization, and start building trust
3-4 Months:
You can see significant improvement in your rankings
6 Months:
First page rankings within 6 months
6+ Months:
Ensure you grow and stay on top of competition and don't drop off page 1
In the early days of Google it was possible to reach the 1st page very quickly.  But Google is smart and doesn't let people cheat their way to the top anymore.  Effective SEO takes time.  You have to truly earn trust from Google.  If someone has promised you 1st page rankings in a very short time, they're either not being honest or their SEO methods are not on the up-and-up.
Doing SEO the right way also builds equity in your website.  While pay-per-click and AdWord campaigns can get results, that traffic stops as soon as your ads expire.  With SEO you own that relevancy and trust that has been built with Google and it provides long-lasting results.

Market Competitiveness
Larger markets (bigger cities) have a larger population, which means more people searching. SEO in smaller markets is generally cheaper than in larger markets.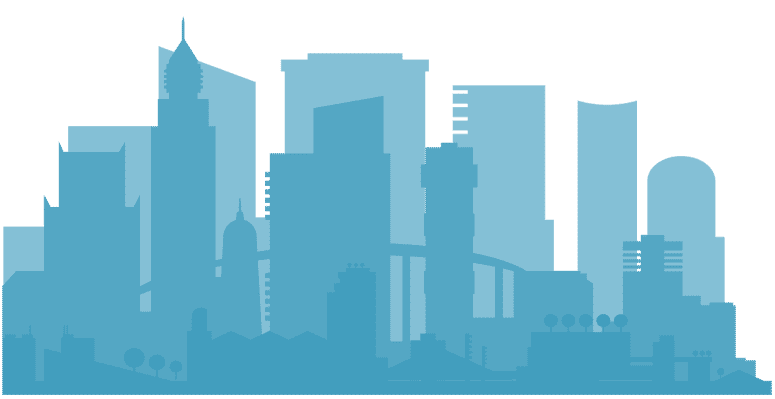 Big market, bigger budget
Larger markets (bigger cities) have more businesses in the same industries, so there is more direct competition for search rankings. SEO in crowded industries are generally more expensive than niche industries.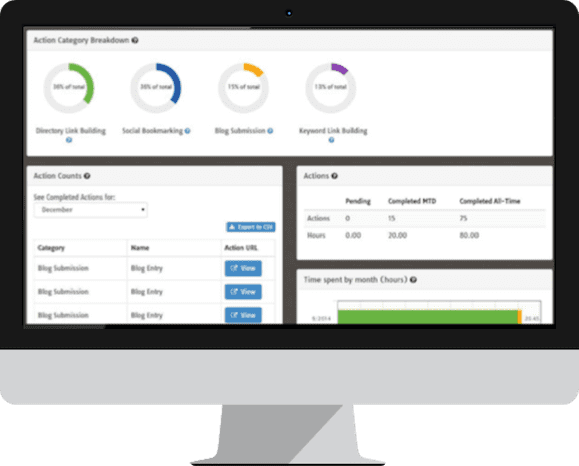 Better Technology = Better SEO
High Quality Work
Full Transparency Into the Work
Full Service Offering
24/7 Performance Auditing
The key to our quality and affordable SEO is our in-house technology, Launchpad.  Our system shows and tells our SEO experts exactly what needs to be done at every phase of an SEO campaign. This allows us to perform all SEO work in an assembly line manner, which keeps quality and efficiency high while keeping costs low.
Launchpad also allows for complete transparency into every action being performed for our clients.  You get access to your own dashboard where you can track where every SEO dollar is going for both onsite and offsite work, as well as the results it provides.
Our system is so good that it's even auditing websites automatically and if something is wrong (page goes down or text has been edited and a keyword removed), then LaunchPad will create a ticket and the account manager can't do other work until they have fixed it.
Organic Traffic - Increase
Average Visit Duration - Increase
Pages Per Session - Increase
Keyword Research / Strategy
One of the most Important SEO elements is the target keywords. Let our team determine the best strategy for all your link building activities to increase your search engine ranking and organic traffic.
Activity Reports
We provide a detailed report of your website SEO performance evaluation, as well as data about your traffic, top referring keywords and a full explanation of your search engine activity.
Tell us about your project
Let us help you get your business online and grow it with passion
Contact us today and get maximum returns of your investments.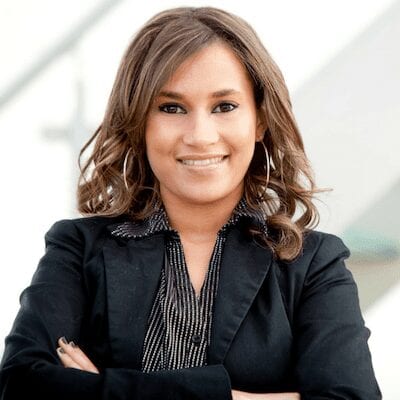 "We've searched for at a lot of Marketing Agencies but this team was the clear favorite. They have the right strategy and they've been awesome to work with."
Stella Crawford
Principal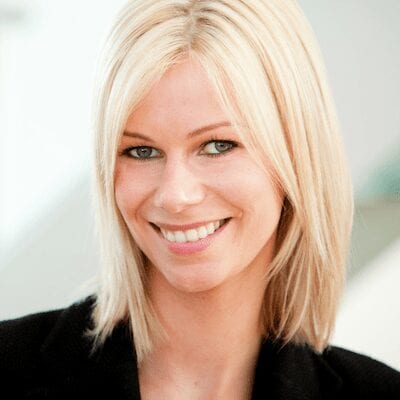 "We have doubled our leads thanks to this amazing SEO company. New website and tools are converting leads into customers."
Christine Long
Founder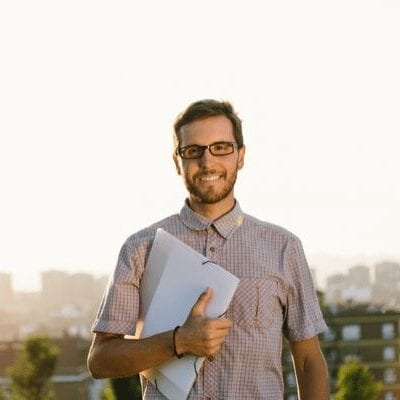 "My company's Google rankings and inbound site traffic improved significantly after just 2 months of working with Corberry. The service we've received from both their sales team and then the marketing services team has consistently been above our expectations."
Matthew Brooks
General Manager
Organic Search
Development and targeted promotion of remarkable content that fulfills your needs by achieving, improving and maintaining the visibility of your web presence.
On-Page SEO
Make your content easily accessible to search engines. Our team is ready to implement solutions to boost your rankings and improve your performance.
Link Building
An essential part of any successful SEO strategy, let's build your internal link profile to add significance to your page keywords listed within search engines.
Elevate your brand and create a sleek, integrative, and engaging website today to spread the word about your business and the services or products you offer. Get in touch with our web design agency to speak with talented individuals who are anxious to help you with your web design goals.
Call Corberry Digital Marketing today at 262-676-2368 to learn more. You can also fill out our free marketing audit form to get started.
Lead generating website
Optimised for mobile
CMS (WordPress) included
Blog setup