Google Cloud Hosting WordPress
Managed WordPress hosting on the Google Cloud Platform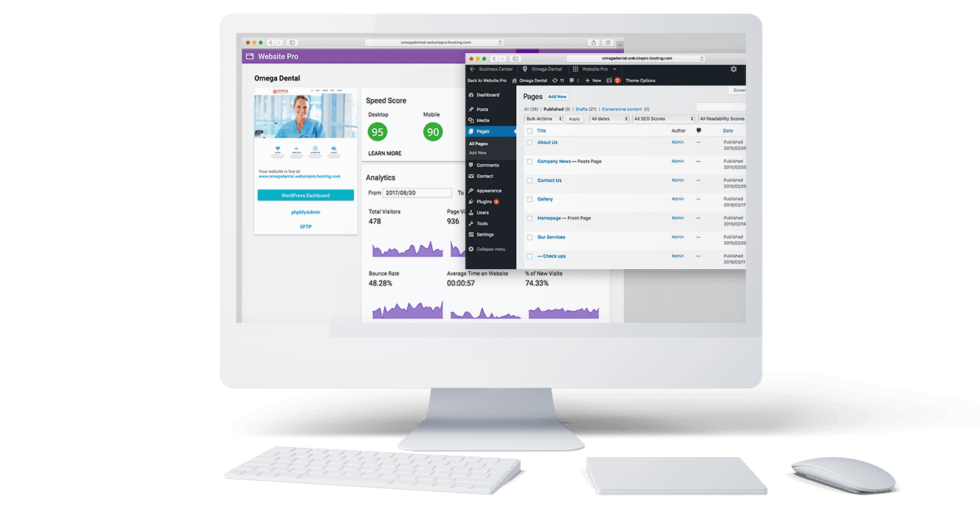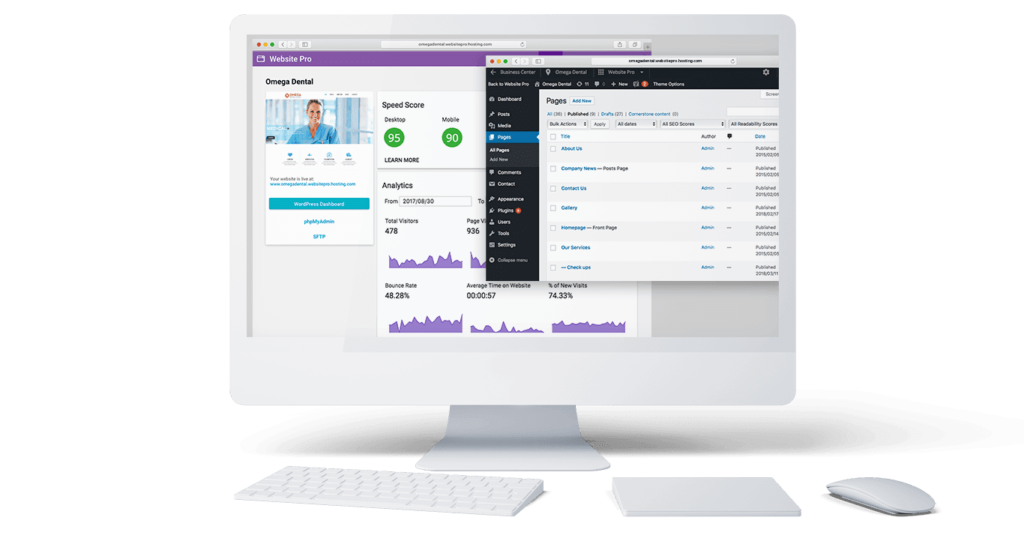 Website Pro
Managed WordPress hosting on Google Cloud Platform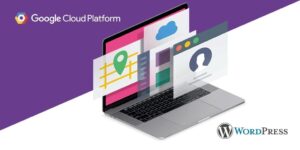 Our Website Pro cloud offering hosts your business WordPress websites with the most trusted source on the internet—Google Cloud Platform. Our state-of-the-art infrastructure means your sites will always be secure and protected, Google-fast, and scale to fit any business. 
Website Pro brings simplicity back to multi-site web hosting. From one-click site setups, effortless staging environments, custom templates, and built-in reporting, every workflow is designed to be seamless for businesses and their agencies. Whether you host a couple of WordPress sites or thousands, Website Pro is the first genuinely easy-to-use solution that makes hosting fun.

Google-fast Speed
NGINX
PHP 7
Google Cloud SQL
HTTP/2
Redis cache
Corberry Advantage
Google Analytics reporting dashboard
Single login for all clients
Weekly Executive Report of all digital marketing
30+ integrated website apps available to resell!

Free Features & Services
Custom templates
Free SSL certificates
Free CDN
Unmetered usage
No extra charge for daily backups!
Looking to migrate? Our team can help at no extra cost.



Built-in Google Analytics reporting

Unmetered page views/visitors





Digital Strategies for Google and Facebook SMB Advertising
Virtually all of the growth in the digital ad world can be attributed to two giant kingdoms: Facebook and Google. This guide will help you master both Google Ads and Facebook Ads for your clients. This free download features case studies for local businesses who achieved incredible returns on ad spend: Facebook: 1,429% ROI Google: 2,857% ROI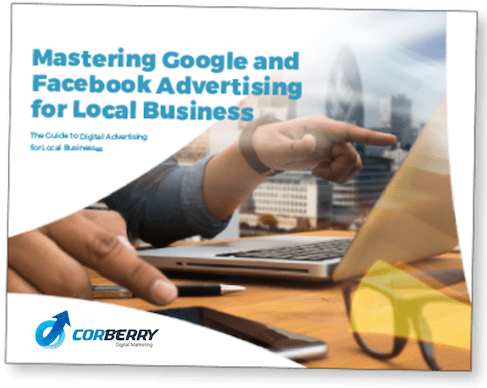 World-class security that gives you confidence
With Website Pro you'll never worry about sites going down, getting hacked, or managing servers again. Gain peace of mind knowing that your clients' sites are hosted with the most trusted source on the internet—Google Cloud Platform.
Hacker Protection
Malware Scanning
Powered by Sucuri, the leader in web security, your clients' sites will be monitored around the clock for malicious hackers and security breaches.
Unsurpassable Firewall
Website Pro only allows HTTPS traffic to our sites, opens the specific ports needed, and uses Google's firewall to block bot-net IP addresses.
Security System
Auto WordPress updates One of the most important things you can do to keep your clients' sites safe from malicious activity is to keep your WordPress core up-to-date. Website Pro takes these updates off your hands and handles them automatically. Free SSL certificate Every Website Pro site comes with a free Let's Encrypt SSL certificate. This guarantees your client's website provides the most secure connection to its visitors.
Backups
Automatic daily backups Website Pro does automatic backups of your clients' sites every day. In the event of a catastrophe, you'll be able to restore their sites anytime with the click of a button. Manual backups Thinking of making some big changes to your client's site? Make a backup before you start with Website Pro's on-demand backups.
Unmetered
Resources to grow With Website Pro, you will never be billed based on the amount of traffic or bandwidth your client's site uses. We provide every customer with access to the resources they need to build great websites. Storage Your SSD storage is handled by ZFS file server and is run on Google infrastructure. Database storage is run on Google's CloudSQL fully managed service with databases isolated for each of your client's site.
Your low-maintenance web hosting toolkit
Don't let the technical aspects of web hosting slow you down. Let Website Pro's suite of developer tools and Corberry Digital do the heavy lifting so you can stay focused on what makes you money—running your business to grow revenue and profits.
Staging
Play in a safe environment In Website Pro, every WordPress site comes with its own staging environment. That way you can test design changes and plugin, theme, or WordPress updates in a safe place. Push to production Workflows should be easy. Once you're done working on your staging site, push changes and updates to your live site with a single click.
Built-in convenience
One-click WordPress setup
With Website Pro's one-click setup, anyone can set up a site within minutes! Let Website Pro eliminate the technical backend work required to set up your WordPress hosting.
Webpage change highlighter
Website Pro highlights all changes made since your website's last backup. This makes it easier than ever to identify what was updated, added, or removed since your last backup.
Developer tools
phpMyAdmin access Website Pro comes with phpMyAdmin giving you or Corberry direct access to the WordPress databases. Website Pro gives you the flexibility to do any advanced development or analysis work you want. SFTP Access Website Pro makes it easy to develop locally and manage your file system manually. SFTP access provides a secure way to transfer outside sites, templates, or plugins directly into our system.

More than managed WordPress hosting
When you partner with Corberry, you'll get access to an end-to-end website, sales and marketing cloud platform that will help you grow your revenues and profits. You also get access to lots of supplementary digital marketing products.
Streamlined and connected
One login As part of the Vendasta platform, our WordPress integration is handled through our login system. This means your site will be better protected from password attacks and your user management will be streamlined. Sync web leads to CRM We know the point of websites is to generate new customers. That's why Website Pro adds all contact form fills from your site to your Customer List within the Vendasta platform so you can start marketing to them.
Reporting
Google Analytics highlights Website Pro comes with a dashboard that shows the highlights of Google Analytics. Give your clients a digestible report so they can stay on top of performance metrics that matter. Executive Report Give your clients reporting for their website, along with their other products, in a custom Executive Report in Business Center. This all-inclusive report shows your clients what is happening across all digital marketing channels in one place.
Access to Apps
Live Chat A widget to make businesses easily accessible to their customers by offering a simple way to connect and start a chat through their website. Online Scheduling Offer your clients a way to save 75% of the time they spend managing appointments. Empower your clients to let their customers book appointments online with real-time availabilities and automated reminders. Visual Visitor Turn your client's anonymous website visitors into qualified sales leads with easy tracking and quick reporting. Only about 2% of your clients' website visitors identify themselves by filling out a form. We'll help you identify the other 98%

Why WordPress?
WordPress is the most popular Content Management System (CMS) in the world — powering over 60% of CMS based websites on the internet. It's highly customizable and easy-to-use, giving developers (and non-developers) the flexibility to build sites of all shapes and sizes. Plus, being Open Source, means there is a community of developers contributing resources, plugins, and themes that anyone can use!
Tell us about your project
Let us help you get your business online and grow it with passion
Contact us today and get maximum returns of your investments.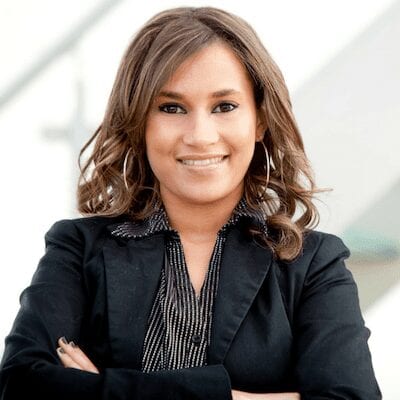 "We've searched for at a lot of Marketing Agencies but this team was the clear favorite. They have the right strategy and they've been awesome to work with."
Stella Crawford
Principal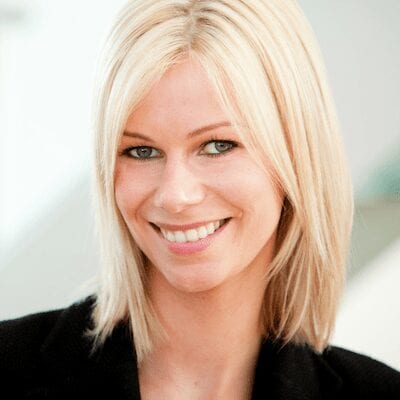 "We have doubled our leads thanks to this amazing SEO company. New website and tools are converting leads into customers."
Christine Long
Founder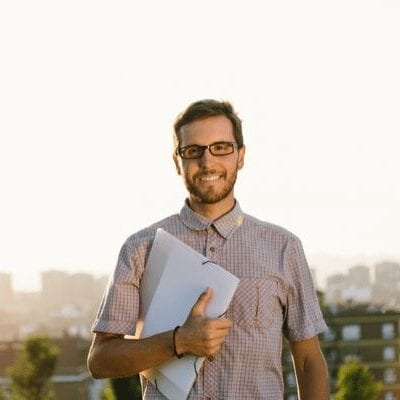 "My company's Google rankings and inbound site traffic improved significantly after just 2 months of working with Corberry. The service we've received from both their sales team and then the marketing services team has consistently been above our expectations."
Matthew Brooks
General Manager
Elevate your brand and create a sleek, integrative, and engaging website today to spread the word about your business and the services or products you offer. Get in touch with our web design agency to speak with talented individuals who are anxious to help you with your web design goals.
Call Corberry Digital Marketing today at 262-676-2368 to learn more. You can also fill out our free marketing audit form to get started.
Lead generating website
Optimised for mobile
CMS (WordPress) included
Blog setup