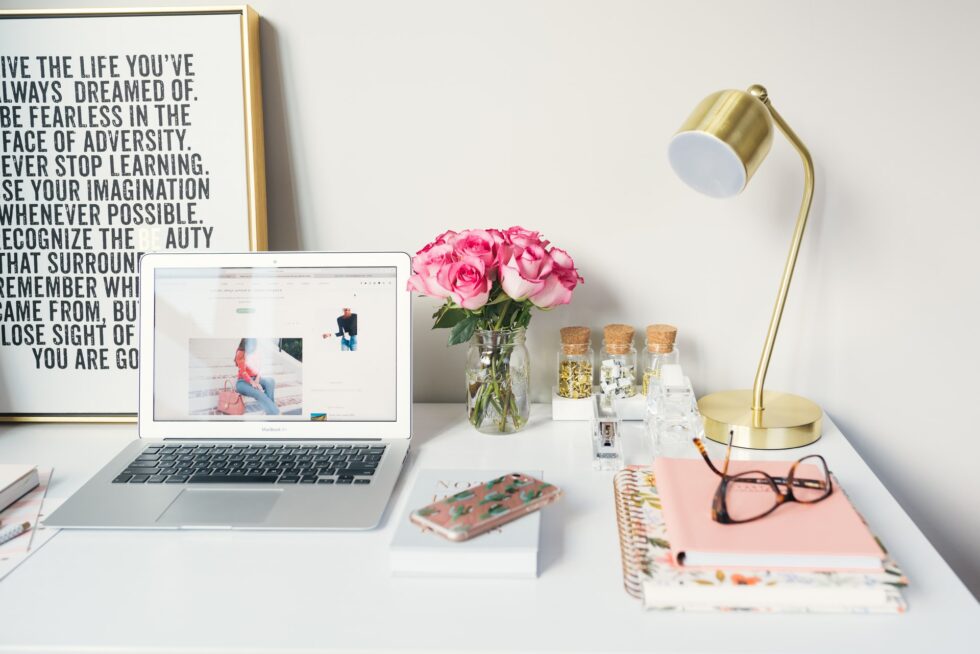 Here is a question that troubles every blogger-to-be: How do you start a successful blog and make money off of it?
We all want to be our own boss and skip the traditional work schedule. Being a blogger means working from anywhere you want, from a beachside bar to a quiet little cabin on the mountain. Although it requires time and a lot of dedication, blogging is very achievable for anyone, including beginners.
The first step to having a successful blog is to, well, own a blog. After you create your blog site, you need to create the perfect content to gain traction and increase your number of readers so you can start earning money.
Even if you are looking to make some pocket money or want to make a living out of blogging, this article can help you to become successful and grow an audience.
What Is a Blog, and How Do You Set One Up?
Before we answer the question, "How to start a successful blog and make money off of it," we need to explain what a blog is and help you set it up the right way.
First of all, you have to create a brand. That includes picking the right name and creating a unique logo for your site. Next, you need to choose the right theme for your blog. This is where you should stick to a domain you feel comfortable and passionate about.
Once you have your brand and you have chosen the perfect niche, it is time to create a blog. Building a blog requires buying a domain name and a hosting service. The domain name should represent your brand name, so it is best to put some thought into choosing the proper one. There are many companies that offer a variety of domain names and web hosting services. Web host providers, such as Bluehost or GoDaddy, will store, maintain, and manage access to your blog site.
After you have your domain and hosting, it is time to choose a blogging platform. A blogging platform is a web service that allows you to create and publish blogs. Many platforms offer both free and paid options for your site theme. You can choose from a variety of pre-made themes that are very customizable. The most popular blogging platforms are WordPress, Medium, and Blogger.
The costs for setting up a blog are anywhere between $50 and $200.
Related Article: 7 Proven Ways to Make Actual Money Online From Your Blog
How to Select a Profitable Niche?
Prior to creating your first blog post, you need to choose your niche. But, how do you select a profitable one?
First and foremost, you should think about which topics excite you. Always choose to write about something that inspires you because, after all, you will be spending a lot of your time creating blog posts.
Of course, not every time the thing that you love the most is also a profitable one. Try combining your interests with subjects that people are interested in reading about. It would help if you spent some time researching which topics are the most profitable ones. While researching, keep in mind your interests and who you want your audience to be.
Choosing a profitable niche is essential to growing an audience and making a profit.
The Power of SEO
SEO (Search Engine Optimization) is an essential tool to learn for all writers. It puts your content on Google, where readers can find it. It would be best if you focus on including SEO as part of your workflow to create content that will rank very high on the first page.
To do this, you should create useful and informative content optimized by using long-tail keywords. Always use unique and specific kinds of keywords that target your audience.
Though it may seem terrifying, finding the right keyword is actually very simple, especially with the help of keyword research tools. These tools help you discover the right keywords on Google Keyword Planner, Ahrefs, or SEMrush.
If you are only now hearing about SEO, it may be a good idea to enroll in an online SEO course.
Besides keyword research, image optimization is also a vital part of SEO basics. So, along with finding the right keyword, you also need to think about optimizing images, if you have any.
The Secret to Creating Great Content for Your Blog
Just as you selected a profitable niche for your blog, you will also want to write captivating posts. For a post to be successful, you must do three main things:
Address the needs of the target audience.
Offer a thoughtful solution.
Pick keywords with high search volumes.
The third one is pretty crucial. The keyword volume indicates how many people are looking up a given word or topic. The higher the keyword volume, the more people will be interested in your topic.
Also, if your articles provide a unique solution to people's questions, they will likely rank higher on search engines.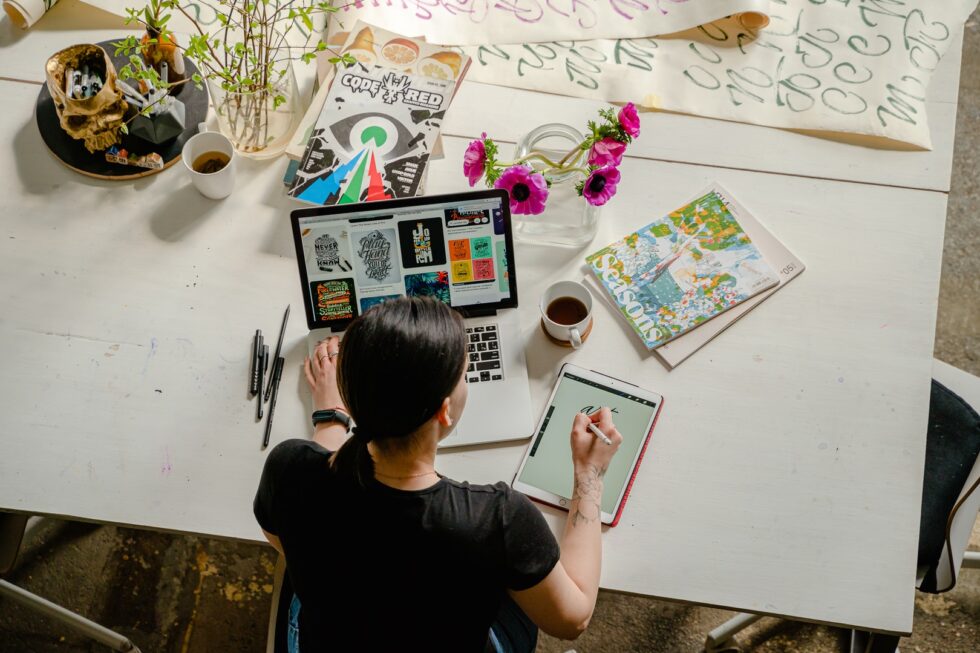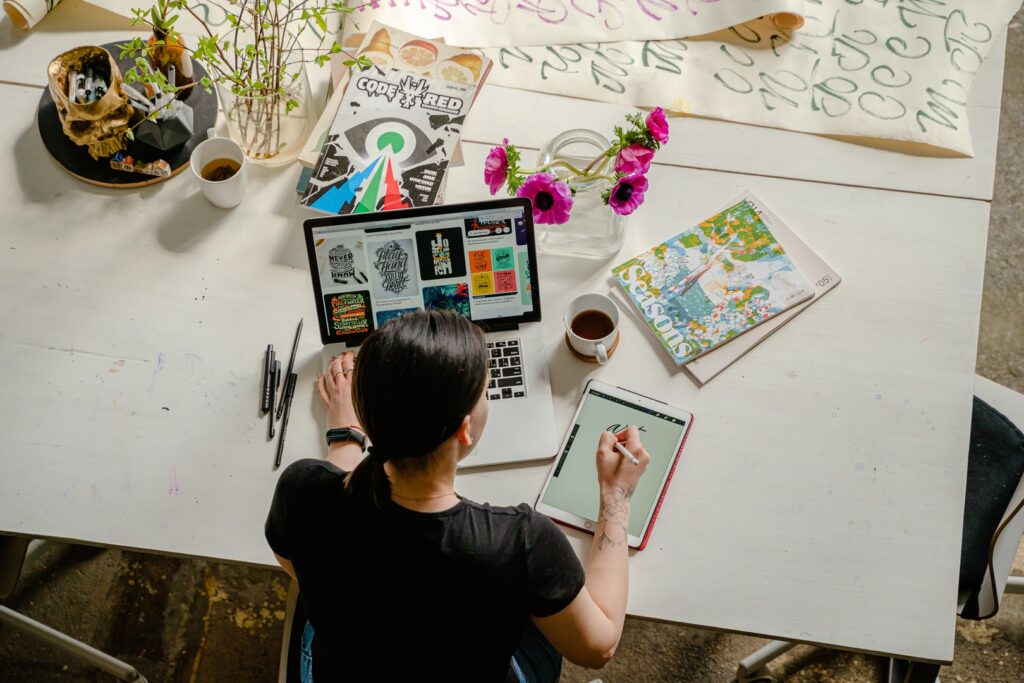 Analyzing and Planning Your Content
As you create great content, you have to think about how many posts you can write and publish in a certain period of time.
The key to keeping your readers engaged and absorbed is to be consistent. This way, you will give the impression that you are a serious, active writer, who is an expert in your niche. To help you manage a schedule for your blog posts, you can use a content calendar.
With these calendar templates, you can easily plan and optimize your content. You will make sure that you don't forget to add keywords, optimize the content, or add CTAs (calls to action).
There is another hidden benefit. This type of rhythm can create a sense of commitment among both your readers and your fellow bloggers.
Guest Blogging as a Promotional Tactic
Guest blogging is one of the best ways to increase traffic to your blog. When you write for other blogs, make sure that your byline links back to your blog. You should also include a couple of sentences about yourself and a link to your blog homepage.
This is a very effective way of building relationships with other bloggers in your niche and also promoting your blog.
Social Media as a Powerful Blogging Tool
Social media should also be one of your top priorities when it comes to promoting your blog. Make sure you are active on all major social media channels, including Facebook, Twitter, Instagram, and Pinterest.
The best way to use social media to promote your blog is to share your content regularly. You should also create social media graphics that will capture your readers' attention, and don't forget to add social media buttons to your blog posts so that your readers can easily share them.
You can also use social media to drive traffic to your blog by running social media contests and giveaways.
Conclusion
As you can see, starting a blog is not as difficult as it may seem at first. However, to make your blog successful, you need to be willing to put in the work.
The most important things are finding a profitable niche, creating great content, and actively promoting your blog. By following these steps, you will be well on your way to starting a successful blog that can make you money.
All in all, these are some of the most effective ways to promote your blog and drive traffic to it. If you implement all these tips, you can definitely see a significant increase in the number of visitors to your blog. Who knows, you may even start making money off of it!