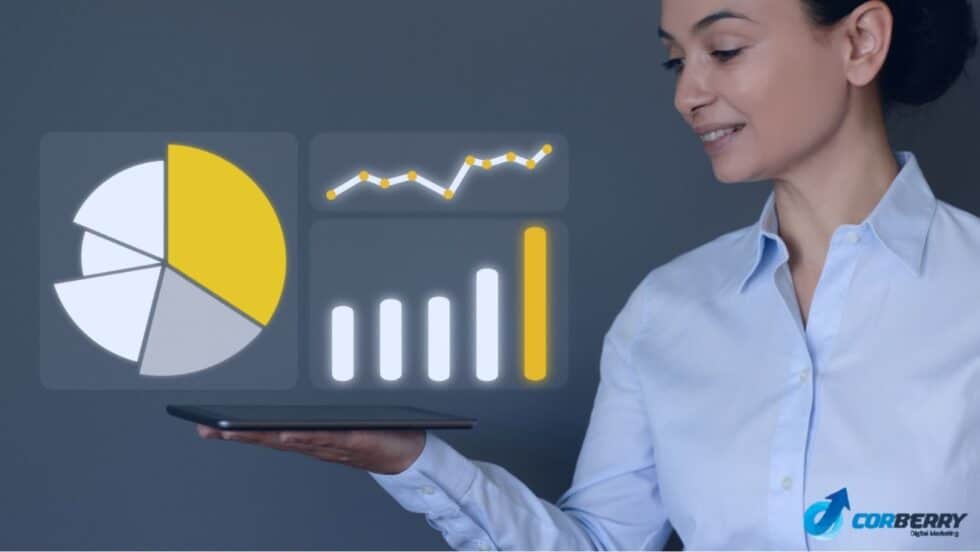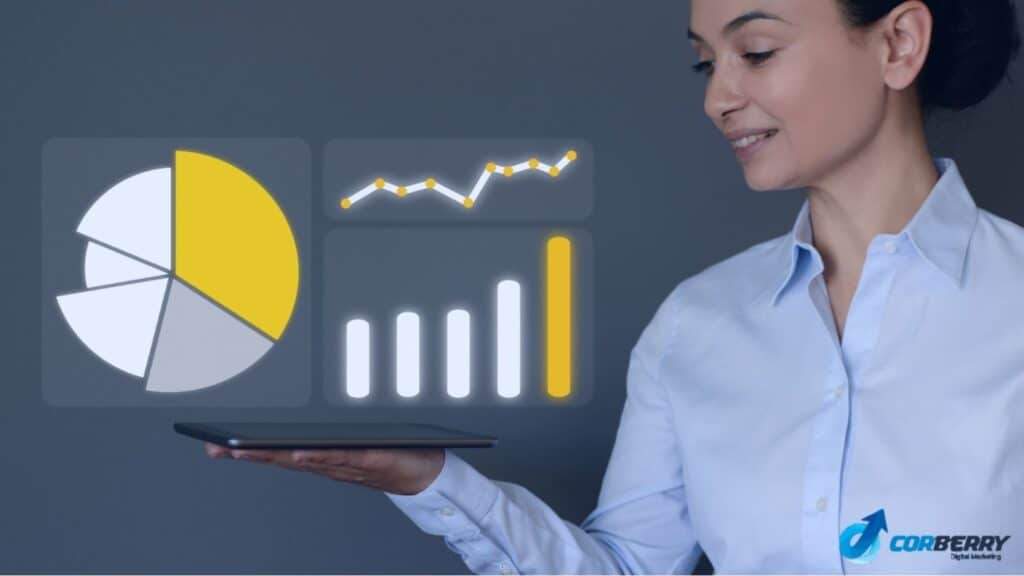 How do you measure the growth or leads in your business? Primarily based on an advertisement you posted on a billboard or in a newspaper? You cannot. In comparison, you understand your investment and ROI better in digital marketing. And how do you get a basic understanding of your investments in digital marketing? What helps your business improve with the insights received? Key Performance Indicator, KPI, answers all these questions. ECommerce KPIs are your key to measuring and boosting your business. 
The beauty of digital marketing is being able to measure your success and failure. And for that, eCommerce KPIs play a vital role.
In digital marketing, you are allowed and given the privilege to measure impressions, leads, and conversions. Considering the advertising method in ATL (Above the line), you cannot measure its output. At the same time, it's not the case in BTL (Below the line).
ATL includes advertisements on televisions, newspapers, and billboards, while BTL consists of ads on social media platforms or search engine ads.
This article will help you understand the effective eCommerce KPIs to measure your business.
What is KPI?
A key performance indicator is like Google Maps; it guides your business to find its way to excellence. ECommerce KPIs help you understand where your business or organization stands and what action requires to increase revenue and profit.
Various factors might come into play when you start and run a business. The factors are called metrics. Those metrics help you measure the success of your business. But, not all metrics align with your business. While a combination of the metrics is what KPI is.
How is KPI Different From Metrics?
Ecommerce metrics and KPIs are often confused.
Metrics– Measures process. There are numerous metrics such as leads, page views, cost per lead, click-through rate, and so on. You may have to narrow down which metrics suit your business.
KPIs- Measures performance. KPIs for eCommerce are the ones that determine what action to take for your business. The data collected with the help of KPIs provide a clear insight into your future steps in marketing.
KPIs are usually combinations of one or more metrics. For example, the Conversion rate is an important KPI for eCommerce. However, the conversion rate is a combination of two metrics:
Website traffic
Number of sales
Yet, calculating metrics is essential, if not for the present, at least in the future. The data will be your gold mine.
Why is ECommerce KPIs important?
How about this? You get detailed data of what went wrong and a heads up for your next move in your business. It's more like half your month's brainstorming session is done. That's how easy and effective KPIs are for eCommerce businesses.
Without KPIs, for eCommerce, every decision you take is all your gut, intuition, or personal preferences. It would be best to keep "I like it this way" or "I feel this is the right decision" away from your eCommerce business. KPIs let you make an informed decision.
Measure your KPIs; your business gets improved. No intuition, no gut feelings, just decisions that suit best for your business at that right moment.
Factors to Decide Effective ECommerce KPIs for Your Business
There are multiple KPIs for businesses, just like metrics. You will have to ensure that KPIs for eCommerce sites have the following characteristics:
The bottom line: What your business goals are and then decide the KPIs for your eCommerce site. For example, if you want more page visits or purchase a particular product. Be crucial in setting the KPIs; they should help you achieve the business goal.
Easy measurability: Quantifiable and well-defined; that's how effective KPI is. Collect accurate data to measure your KPI.
Trendy: Your real-time trends need to give you an insight into the improvement requirements. You can compare your old set of data with your current direction. Timely or trendy KPIs help you compare what worked and not for your business.
Action driven: After your research with the real-time and old data set, implementation is time. Look for improvement areas and see where the KPI insights are required to optimize and improve your business.
5 Essential ECommerce KPIs to Measure Your Business
You are now aware of an eCommerce KPI and how many benefits it has over small businesses. It is time to take a step ahead to avoid potential disasters and Capitalize on the best opportunities with the help of eCommerce KPIs.
The following are the 5 top eCommerce KPIs to measure your business:
Abandoned Shopping Cart Rate
Conversion Rate
Customer Acquisition Cost
Average Order Value
Gross Profit Margin
1. Abandonment Shopping Cart Rate 
The shopping cart abandonment rate is when a consumer places the product in the cart and fails to complete the checkout process. There might be multiple reasons leading to shopping cart abandonment. It all boils down to how well the business owner tends to the small details in his conversion page.
Regardless of the effort and money, you have invested in attracting the consumers with promotions, cart abandonment is common, and it rates around 69% for eCommerce websites.
Though the cart abandonment rate comes out of surprise for the effort you put in for digital marketing, you can gain up to 36% of the lost sales with consistent efforts and reminders.
To calculate the shopping cart abandonment rate, divide the number of completed purchases by the total number of shopping carts created. Further, to convert your value to percentage, subtract it from one and multiply it by 100.
Shipping cart abandonment rate = 1- [(Number of purchases completed / number of shopping carts created)] x 100
For example, if you have 100 completed purchases out of 500 carts created, your shopping cart abandonment rate will be 80%.
1 – (100 / 500) x 100 = 80 %
2. Conversion Rate
The conversion rate is a vital eCommerce KPI that considers two metrics: website traffic and the number of sales. Eventually, making its point clear, how many conversions (sales) your website had with the traffic.
You may have to pay attention to the effectiveness of the landing pages and the call to action to consider your conversion rate. Are they effective and attractive to drag your visitors as leads?
The sales or conversion means visitors subscribing to your email list, being willing to take a survey, or purchasing a product as a part of an email marketing campaign.
Let's consider that your landing page receives considerable traffic, but the number of conversions is less. Then you may have to try different methods to make your landing page more compelling and attractive for the visitors.
An average conversion rate (worldwide) for an eCommerce site is around 2.89 to 3.31. Meaning out of 100 visitors, you get a maximum of three conversions.
For example, if there are 10,000 visitors to your website, 2% of visitors buy a $50 product, you earn $10,000. By your slightest effort, if your landing page is improvised and leads to a conversion of 0.3%, you can make an extra $1500.
To calculate the conversion rate, divide the number of conversions by the number of visitors to your website and multiply them by 100.
Conversion rate = (Number of conversions / Number of visitors) x 100
Example to understand the formula better: You receive 200 conversions out of 10000 visitors to your site, then your conversion rate is 2%.
(200 / 10,000) x 100 = 2%
3. Customer Acquisition Cost
CAC, also called customer acquisition cost, is all about the money invested in making a consumer purchase your product. With CAC, any business can gauge how much they spend on acquiring each customer. Customer acquisition cost, in turn, helps business owners understand the return on investment (i.e.) efforts put in to grow the customer base.
Customer acquisition cost varies from business to business. Here's an example to understand CAC.
For example, if you spent around $500 in marketing your products for a month and 20 users purchased your product, then the customer acquisition cost for one customer is $25.
Also, make sure that your customer acquisition cost should not exceed the average price of any of your products.
To calculate the customer acquisition cost, simply divide the amount of money spent on acquiring customers by the number of customers earned.
Customer Acquisition Cost (CAC) = amount of money spent in acquiring customers/number of customers who made the purchase.
4. Average Order Value
The average order value is also called AOV. Average order value is an eCommerce metric that is all about the average amount spent by customers per order.
By increasing your average order value eventually, customer acquisition cost might decrease, leading you to maintain the profit of your business. However, if you are going to spend less on CAC, then you might have to increase your AOV by increasing the product price, offering discounts, or loyalty programs.
To calculate your average order value divide the total revenue by the total number of orders received.
Average order value = Total revenue / Total number of orders
For example, if you made $10,000 a month with 50 orders in total, your average order value for the month would be $200.
10,000 / 50 = 200
5. Gross Profit Margin
What is a business without profit? This eCommerce KPI is a vital one that you need to consider for your business.
As an eCommerce owner, you need to pay attention to marketing, client service, product launch, etc. But all the efforts would mean nothing when you don't see any profits in your business.
Reminder: The Amount received by selling the products is revenue and not profit. To calculate the profit, you need to subtract every other cost involved in the business.
The formula for calculating profit and gross profit margin will help you understand the concept better.
Profit = Revenue – Cost
Gross profit margin in percentage = [(Revenue – Cost)] / Revenue x 100
Revenue – Amount of money earned in the business
Cost – Amount of money invested in the business (i.e.,) Marketing, employee salary, manufacturing, operations, etc.
Here's how you can identify your business growth based on gross profit margin
If the gross profit margin is high, your business is on the right track, and you can reinvest the profit for better growth.
If the gross profit margin is low, your cash flow will crash, and your business growth will take a hit (bad).
For example, to understand the gross margin profit formula, you earned about $15,000 with costs of $7500, then your profit margin is $7500 (subtract revenue by cost). Now divide $7500 by $15000 and multiple the value by 100, your gross profit margin is 50%
[15,000 – 7500] / 15,000 x 100 = 50%
Conclusion
Every business is data-rich. But being information-poor is not going to get any profits for the business. Start using your data and boost your business using the discussed eCommerce KPIs.
It is pretty evident that eCommerce KPIs are difficult to understand and somewhat confusing. A little more effort in understanding important KPIs for eCommerce will pay off. There are no rules in setting KPIs for your business; the KPIs set needs to drive profit or business failure, indicating the good and bad in your business.
Frequently Asked Questions
What tools can I use to measure my eCommerce KPIs?
Here are a few free, effective, and user-friendly sites you can use to measure your eCommerce KPIs
What are the very basic eCommerce metrics I need to focus on?
The basic eCommerce metrics for any business are how many carts are created, how many customers complete the checkout page, and how many customers complete the checkout process. Every metric helps you understand better about your eCommerce site.
How many KPIs should an eCommerce business have?
Though eCommerce KPIs help you decide where you stand as a business, it is better not to set too many KPIs. You can try to select a maximum of 4 KPIs per goal. Ensure you have the KPIs set that help you measure the performance of your business and team against the objectives set.
Should my business growth stage be considered when selecting a KPI?
As you know, KPIs vary from one eCommerce business to another. It is vital that you consider the phase of your business (i.e.,) growth or decline phase, startup or well-established phase. Try not to narrow down KPIs based not just on trends but also based on what's required for your business.