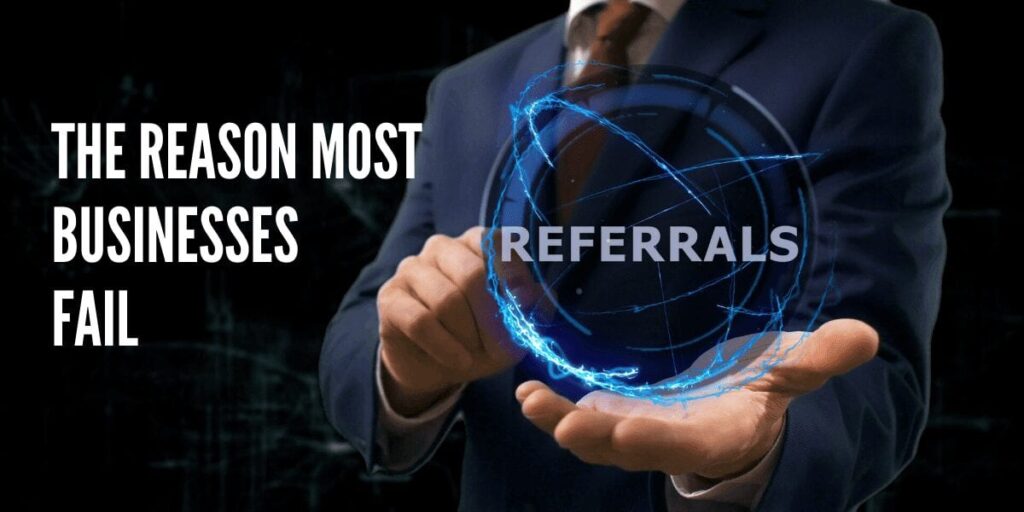 50% of all businesses fail within 5 years according to the (SMB). They fail due to lack of capital, no website, no social media presence, and lack of planning and poor management. We offer 50% off your one month services when you refer a client. If you are not a client and simply refer us clients, then we provide you with a 10% referral fee.
How Do I Budget for Marketing?
Say what? Where does this money come from? Most business operators claim they have no money for advertising, yet they also have no traffic. Most have completely failed to account for it in their business plan and pricing model. What they fail to realize is that you can fund it on the back end out of future revenues, yet offer it on the front end. If we bought Google ads it would cost us 10% – 30% of all our revenues on the front end.
Free Marketing Program
Let us introduce you to "Free Marketing" program. We didn't invent it and you have probably seen it in many businesses you interact with. It's called a "Refer A Friend" program. This is where you have your loyal customers advertise and sell on your behalf. You have to provide an offer that is enticing enough to get them to do what you are asking them to do.
People don't buy from people they know and trust, they buy from what is consistently in front of them with great offers. The mentality of not advertising works in a few instances, until a new competitor starts enticing your customers away. We all know that social media platforms now solve this dilemma by allowing your competitors to market to your friends, followers and people who interact with your website cookies.
Value of Referral Program
In our example our avg entry-level clients may be paying us $2,500 per month. If a client referred to us a new sign up, they would receive a monthly credit of $1,250. This jumps to many thousands when clients are at $5,000 to $10,000 per month and greater. For non clients sending us referrals, this equates to 10% or $250. That scales to $500 or $1,000 on mid size clients and many clients are easily at those levels. That's real money for simply passing on a qualified lead that signs up.
Now you have a marketing machine that is funding itself as you generate new revenue.Your customers enjoy working for you and getting the benefits.You're growing your revenue and business. Best of all, you are controlling your costs vs the higher priced alternatives and referrals are fixed one time fees. You still might need to advertise in other channels, but doing this will help lower your average cost to acquire a customer.
Implementing the Program
So, how do you implement such a program in your business. Say you're a restaurant, you would offer your customers 20% off their next meal if they complete a task. Have them post a photo of their meal to Facebook, leave a Yelp review, check-in, recommend the place or tell their friends to buy them a gift card. Track it by simply asking them to show proof of task completion on their mobile phone the next time they stop in.
What Happens if I Don't Do This
What are the alternatives? 1) No new customers, no growth, and possibly failure. 2) You may have to rely on extremely exorbitant marketing platforms like Grubhub who know your business better than you do. They charge 30% to refer a restaurant a new customer. Now, the 20% offer to your loyal customer seems pretty reasonable and fixed. The end result is that you are controlling the cost to acquire a new customer and growing your business vs being at the mercy of the marketing platforms looking to prey on your lack of effort. You cant afford not to be doing this.
How To Guarantee Success
What you should be doing to ensure success. Make sure to blast your "Refer a Friend" program out with your email campaigns, social posting, blog posts, videos, online ads and more!
Conclusion
If you need assistance managing or implementing this marketing program or would like to learn the many more ways to grow your sales, then just message us.