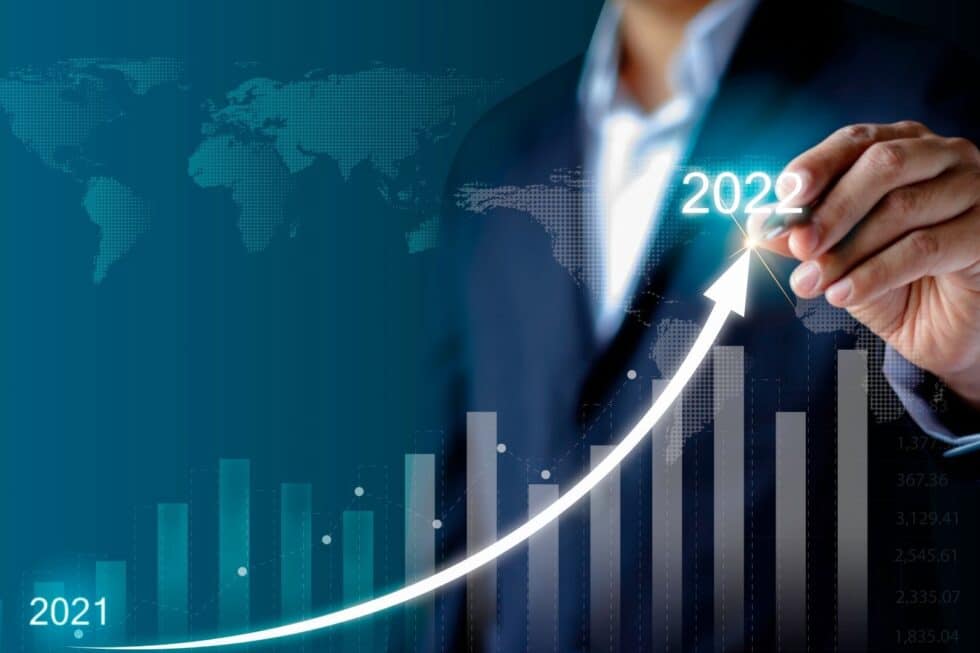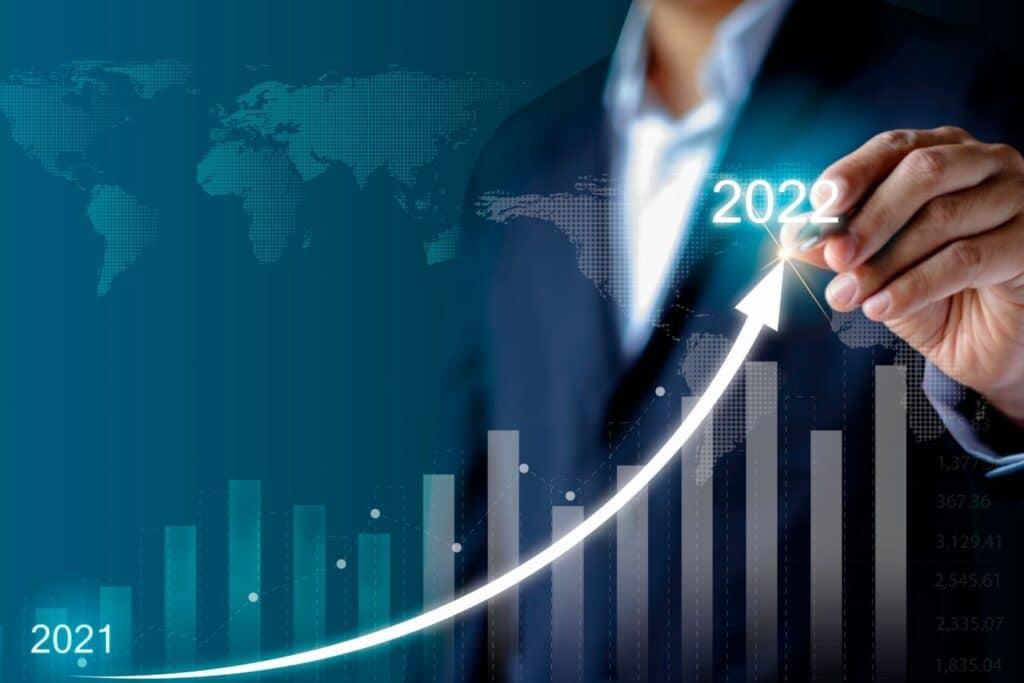 The digital marketing landscape changes year after year and 2022 is no different. Digital marketing lays the groundwork for a business's growth and there's no reason for companies to overlook it in 2022. In this article, we go over the top digital marketing trends to watch out for in 2022.
In the first quarter of 2020 when things were normal, businesses were steadily marching towards their goals. The pandemic crept up in March of 2020 and the companies were sort of mandated to adopt digital marketing as their primary source of reaching out to their audiences.
Two years down the line, digital marketing is not the same as we saw in 2020. We have witnessed changes in the digital content demand, the way people consume digital content, lead generation techniques, branding on various platforms, and newer ways of digitally marketing content.
Therefore, it has become crucial for businesses to regroup and brainstorm on newer ways to maximize their digital marketing ROI this year. So without further ado, let's study the latest upcoming trends that can help shape the future of digital marketing in 2022.
5 Digital Marketing Trends to Watch Out for in 2022
The following are the top 5 digital marketing trends to watch out for in 2022:
Shorts
Mobile-First
Voice Search
Omnichannel Marketing
Conversational Marketing
Social Media Ecommerce
AI-Enabled Influencer Marketing
Shorts
You may already understand what I mean by 'Shorts,' but don't mistake it for just YouTube Shorts. TikTok is originally the forerunner in shorts and DIY videos landscape. Initially launched as Musical.ly, TikTok has changed the way people consume video content.
Social feeds used to be flooded with status updates, edited photos, photo collages and grids. There has then been a paradigm shift with the launch of short video posts. Following are some of the reasons why short videos got so popular:
Takes a lot less time to consume compared to traditional long videos.
Easier to express oneself with their own content.
Provides quick tutorials, tips, tricks, and hacks that aid in learning.
Helps people relax without needing their attention for longer periods of time.
Helps people to pass the time during their commutes or when they're bored.
Provides challenges that keep people engaged and able to show off their skills.
Are natural and look unpolished without requiring much editing work.
As soon as TikTok saw success in short video content, other platforms didn't wait long to enter this space. For instance, Instagram launched Reels, YouTube launched Shorts, and Snapchat launched Spotlight.
The short video space will continue to grow this year as more and more people are connecting to each other, creating and consuming content on the top social platforms. So definitely, short videos are the present and the future of digital marketing.
Related Article: The Year of The Pandemic: Exploring the Future of Digital Marketing
Mobile-First
As more and more customers in the B2B and B2C segments are using smartphones to look for the products and services of their interest, companies are forced to adopt the mobile-first digital marketing approach to gain and engage online customers.
Google's mobile-first indexing policy is yet another strong reason for businesses to make their sites mobile-friendly as early as possible. Making your website mobile-friendly will ensure quicker indexing and ranking on Google and thus better reach and lead generation.
Once you make your site mobile-friendly, the next step is to check the page responsiveness and get into the other web vitals for a smooth user experience.
There's no doubt mobile-first websites will conquer the digital marketing world as the pandemic has made smartphones the go-to device for daily activities. Shopping, learning, socializing, video streaming, online business, and DIY are just some of the activities people started to do on mobile phones since the outbreak of the pandemic.
The bottom line is that any business's digital marketing campaign would be incomplete without implementing the mobile-first strategy.
Related Article: 5 Web Design Trends Every Business Should Now
Voice Search
Voice-enabled search has become a thing in most households these days with Alexa and Google Assistant. Voice activated search is not a new trend per se. It's been around for quite some time now but only in the last year or so it has started to bloom.
Earlier, voice search was restricted to voice assistant tools like Google Assistant, Amazon Alexa, and Apple Siri. These days, almost everything comes with the voice search feature. If you asked the average person the last time they used voice search on their mobile phone, their answer would probably be "less than a day or two ago."
Search engines, Google Maps, YouTube, shopping apps, food delivery apps, and some websites are commonplace for voice search. Shoppers use it to search for products on shopping apps, people use it on Google Maps to find new locations, and on Google to resolve their queries.
The future looks bright as voice search shopping is predicted to hit $40 million market value by the end of this year. Chatbots will play a huge role in efficiently managing customer queries on websites. It thus becomes quintessential for companies to equip their website with this much-needed feature.
Omnichannel Marketing
As companies leverage every possible platform to attract and engage customers, businesses are realizing the importance of making their presence felt everywhere. Needless to say, omnichannel marketing is the solution many companies are looking for.
Online marketing is not only about ranking high on Google, getting some people to the blog posts, or trying to convert them to customers. There is more to it than just that. It comprises various other channels like social media, emails, eCommerce stores, video streaming platforms, and business listings.
Businesses need to create an effective multichannel digital marketing strategy that can help them engage their target audience with relevant and useful content across each channel. This has many benefits like creating brand awareness, a unified brand voice, and unique brand identity.
Are you feeling left out? It's time you start omnichannel marketing for your business. Feel free to book a consultation call with us today!
AI-Enabled Influencer Marketing
Last on our list of the top digital marketing trends in 2022 is AI-enabled influencer marketing. Often called "word-of-mouth marketing" in the past, influencer marketing has become a real, distinct marketing tactic.
Influencer marketing has become the go-to source for building brand credibility. Influencers are useful channels you can use to promote your content to their audience in a way that resonates with their interests.
Brands are turning to influencers on YouTube, Instagram, TikTok, and other channels to promote their businesses. They create their own content and integrate the brand's message and advertising specifications into it, which attracts a specific target audience. Influencers create native ads for the products or services they're associated with and enhance the ad's performance and conversion rate by utilizing their mass following.
The current developments in influencer marketing are happening with the application of AI tools for identifying and targeting the right influencers to fit the business's needs, tracking their engagement rate on their social handles, and evaluating their performance.
Secondly, businesses might also combine omnichannel marketing with influencer marketing, so that marketers can promote a particular brand across multiple platforms.
Influencer marketing is expected to grow from an estimated $9,7 million in 2020 to $16.4 billion in 2022. Not something to be overlooked by the company, isn't it?
Wrapping Up!
Digital marketing is a vast field and nothing stays the same for long. Something that's popular now may vanish completely or bloom into something no business can overlook. There are lots of new trends coming up and old strategies being reworked. So, what do you think will be the trend to watch for this year and ahead? Are you aware of any other top digital marketing trends we missed on our list? Let us know in the comments section below. Until next time, take care and cheers!