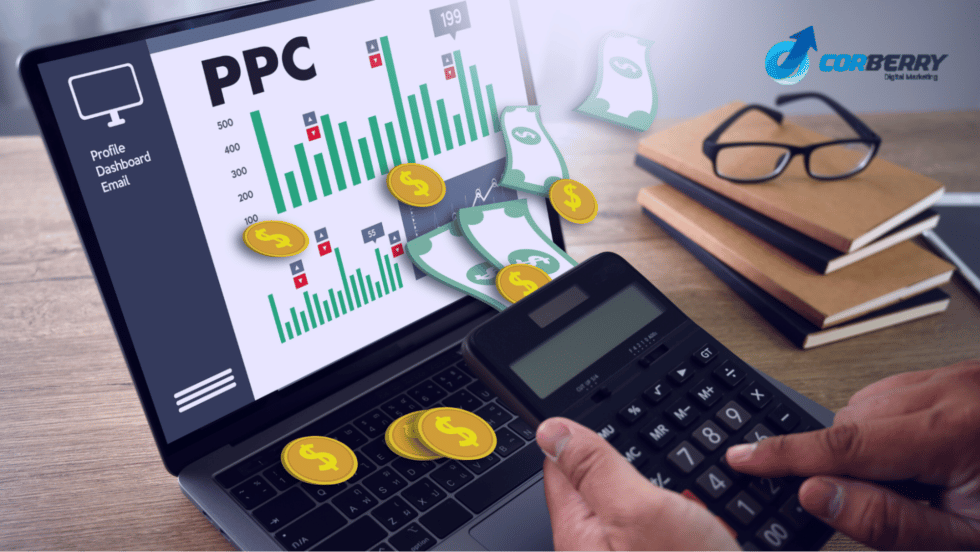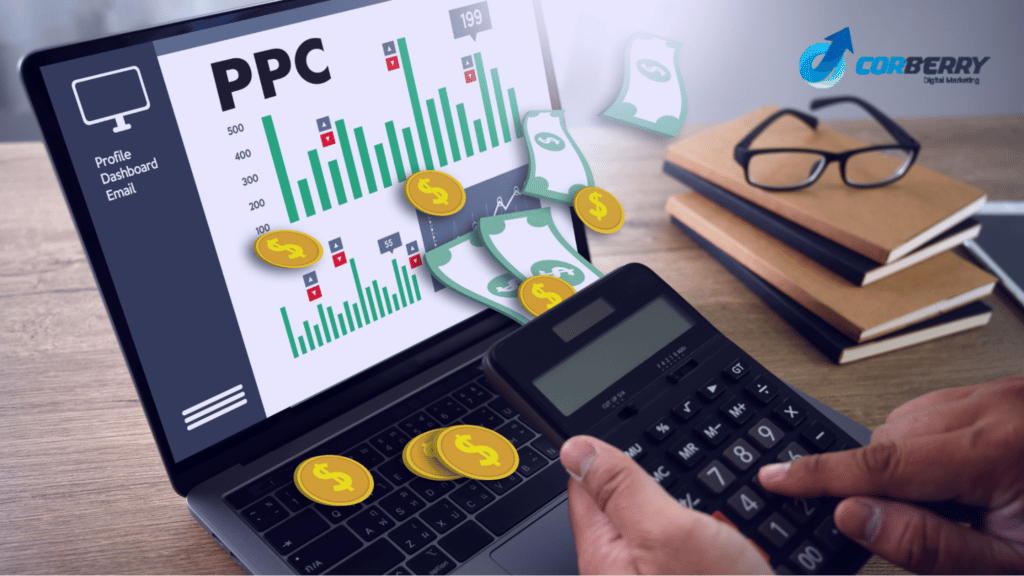 Starting a small business and struggling to get visitors to your website? Pay Per Click (PPC) is your key.
Be it any business looking to drive traffic to their website in a very short period, PPC advertising does a good job. Although PPC has an effective way of driving traffic to your website, you are provided with the extra advantage in that PPC campaigns do not require a professional to handle it.
A basic understanding of what PPC advertising is and the strategies to apply should help you start the PPC campaign for your business. However, before we dive into the PPC strategies for your small business, let's get started with PPC advertising in detail.
What Is PPC Advertising?
Pay Per Click, as the name suggests, allows you to pay only for the clicks you receive. This online marketing advert might vary based on the competition of your industry and the position in the search engine result page you are bidding for.
Depending on your bidding for the ranking on the search engine result page and your industry, the cost will vary from a few dollars to a few thousand dollars per click.
As you start your business, Google shall be your go-to for PPC advertising. There are millions of ads every day on Google's search engine results pages.
You will have the opportunity to select your keywords to get the best return on your investment. But if there's a question running through your mind about why you should prefer Pay Per Click advertising when other traditional advertising methods are available, the following section will be your answer.
Related Article: How Does PPC Work? A Step by Step to Your First PPC Campaign
What Does PPC Have to Offer Small Businesses?
The simplest answer to this question is that Pay Per Click advertising is flexible, fast, and efficient.
With all the traditional advertising available, like television, radio, and billboards, if you ask me why some prefer PPC advertising, the following points will help you understand why:
PPC advertising helps you narrow down your advertising techniques to target potential customers.
You can turn off the advertising campaigns whenever you want, for instance, when you run out of product stock.
Given that PPC allows you to turn off advertisements at a point in time, you have the chance to run trial ads to get an insight into how your Ads rank.
PPC is a part of digital marketing, and with that privilege, you have the option to edit your advertisements at any point in time if, unfortunately, an error occurs, such as the insertion of a negative keyword, or if you wish to update your ad to current trends.
With the same budget you allocate for traditional advertising, you can focus on your business keywords, age, gender, and location of your target audience, and trigger advertisements only to your target audience. The chances of generating leads are high in Pay Per Click ads.
The benefits of PPC for small businesses are exciting, aren't they? With the benefits in mind, we shall dive into the strategies for your PPC campaign.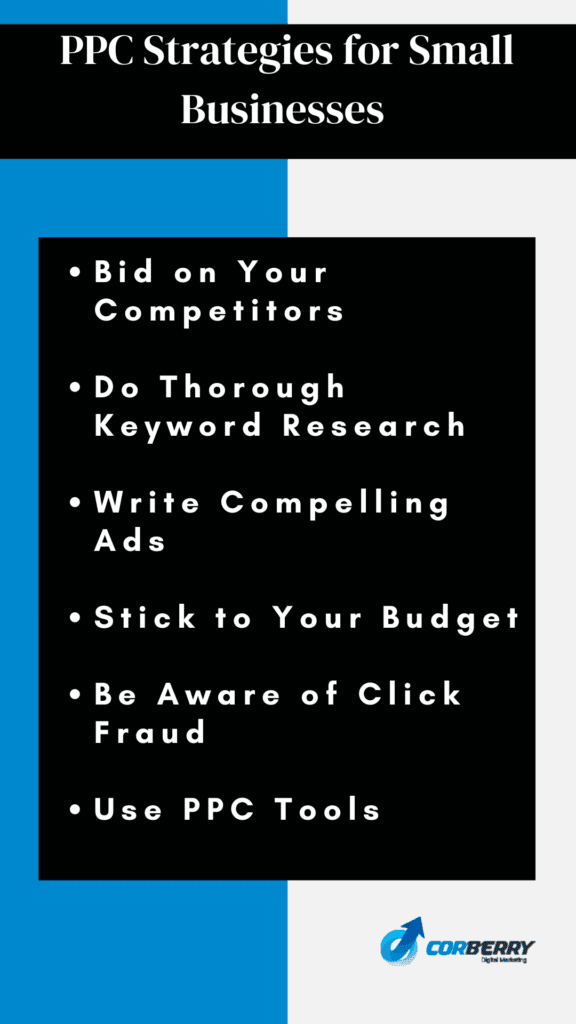 Bid on your competitors.
Do thorough keyword research.
Write compelling ad copy.
Stick to your budget.
Be aware of click fraud.
Bid on Your Competitors
This strategy speaks about the research you need to do before starting your small business. So, before starting your small business, your business ideas should be inspired by your potential competitors. The same way you will be bidding on the similar search terms your competitors use.
Regardless of the size of your business, competitors are always right around the corner. You need to limit your targeting area (location) and publish your ads with relevant keywords specifying your small business, products, and services.
A basic google search for your competitors might give you an idea of how to market your small business by bidding on Google adwords in a targeted location for your target audience.
Do Thorough Keyword Research
When starting with your PPC campaigns, keywords play a significant role. It is not as easy as it sounds to narrow down keywords when you can see hundreds of relevant keywords for your business.
You can use Google keyword planner to find relevant and long tail keywords for your business. However, as a small business, you have got your competitors to consider for Pay Per Click advertising; you can use SEMrush and AnswerThePublic to find your competitor's keyword selection.
And in the case of bigger businesses, the chances of only comparing competitors' keywords will not be enough given the tough competition. PPC professionals or agencies shall help you figure out the right keywords to achieve successful campaigns in PPC advertising.
Write Compelling Ads
Now that you are good with how to crack your competitors' search queries and keywords, here's your next step. Writing compelling ad copy for conversions.
This is the click you pay for, and to make potential clients click on your landing page, you have to get as creative as possible and be crisp and direct with your ad copy. You can always add the benefits your customers can get into your advertisement, like free delivery, signing up for a free trial, warranties, and money-back guarantees.
The benefits and call-to-action in your advertisements need to be compelling and attractive to increase the percentage of your click-through rate and conversions.
If you are confused about how to write a compelling ad copy, think from this perspective. What made you decide to click and read the article you're reading now. What got you to buy the products you might have purchased recently. These little hacks might save your day.
Stick to Your Budget
It's a blessing in disguise that PPC advertising can be paused or canceled at any time because that might save you from reaching your maximum budget.
Being a small business owner, you may have to stick to your limited budget before you exceed it, affecting other parts of your business.
Start your PPC advertising budget as small as possible. Fortunately, missing the opportunity to meet expected conversions will not affect your budget much. Once you have a successful PPC campaign and your business starts making revenue step by step, you can increase your PPC budget.
Be Aware of Click Fraud
How sure are you that the clicks you receive are from your potential clients? Have you ever considered that there are chances your competitors might click on your ads, and you will be paying for it?
When your competitors click on your ads, there are no leads or conversions, but your budget for the monthly ad spend increases.
The competition of multiple business owners bidding on a common keyword can lead to such shady tactics, which might cost you a fortune if not paid attention to.
You can use fraud detection software like PPC protect and ClickCease to avoid such mishaps in your digital marketing experience.
Related Article: The Benefits of Pay Per Click Management
Use PPC Tools
Once you start with your PPC campaigns you'll ace the game. And eventually, your small business grows in terms of website traffic, leads, and conversions. As you know, once your small business starts growing, the amount of time you can invest manually on handling these PPC campaigns, tracking performance will consume most of your time.
To reduce your time and effort required in handling your PPC campaigns, thankfully there are multiple PPC tools available. PPC tools are a lifesaver that automates most of the process that wouldn't require your manual assistance.
Here's a blog of ours that speaks in detail about Top 10 PPC Tools in 2022. Choose a PPC tool that best fits your small business and see your business grow.
Conclusion
Now that you know the benefits of PPC for small businesses and some effective PPC strategies, it's time to bring them into practice. All your strategies improve over time with consistent efforts, constant monitoring for results, and quick rectification of the mistakes.
Let us know in the comments below which PPC strategy/strategies you will implement/have implemented for your small business.
Frequently Asked Questions
Is PPC marketing limited only to Google ads?
No, you can start PPC marketing on social media platforms like Facebook, Instagram, and the eCommerce giant Amazon. Provided your small business is registered as a business or seller account with the various social media and eCommerce platforms.
Do PPC campaigns improve my website's SEO?
Though PPC ads and SEO are not linked directly, the steps you take to set a strategy or campaign for PPC satisfy SEO steps, as well. Since SEO and PPC ads both involve keyword research and its density, the steps you take to benefit your SEO. Only if SEO takes weeks or months to show results for your marketing campaigns, will PPC yield results faster.
What are the three R's in PPC?
The three R's in PPC are Reach, Relevance, and Response. To sort your results and break the code in your PPC campaigns, you can follow the concept of the three R's.
How do you write an effective PPC ad?
When you start writing a PPC ad for your small business, the first thing you should keep in mind is to think from your potential customers perspective. In addition to mirroring your customers perspective, here are a few tips you can follow:
Provide statistics.
Create keyword rich URLs.
Focus on benefits.
Add a call to action.
Include emotional triggers.
What are the four elements of the classic structure of an advertisement?
The four elements that define the classic structure of an advertisement are product, price, place, and promotion. Advertisement falls under the classic marketing mix of promotion.
Related Blogs
Top Ten eCommerce Content Marketing Tips for Budding Entrepreneurs
PPC Management – How Much Should You Invest?
What is Content Marketing? The Definitive Explainer You Need in 2022