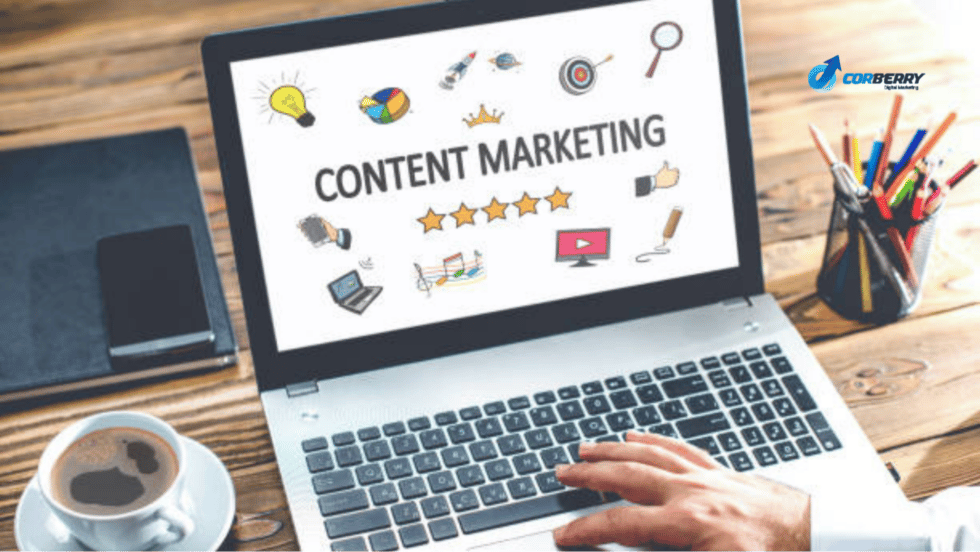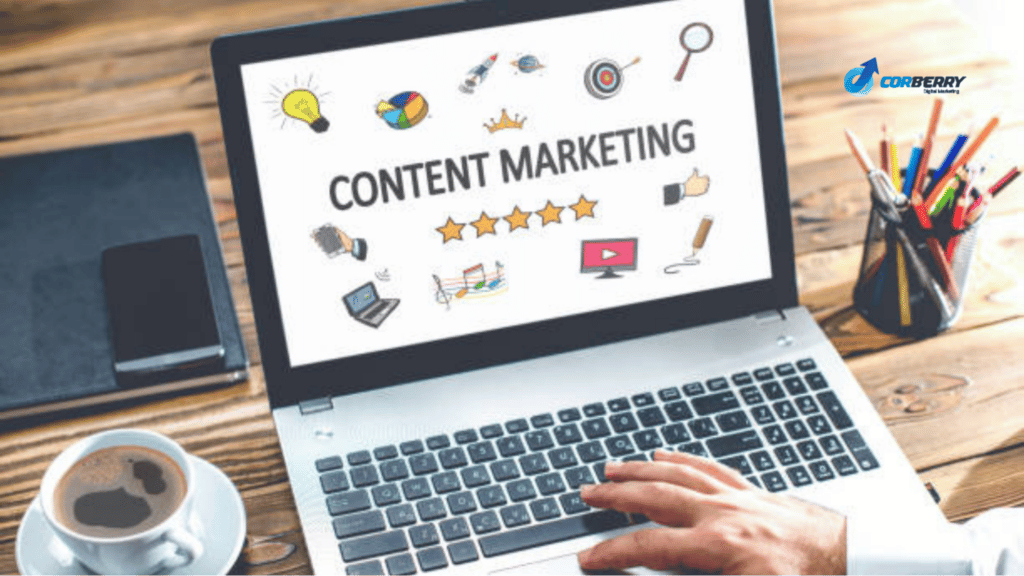 If you are a budding entrepreneur, knowing the nooks and crannies of content marketing is mandatory. This article will give you the top ten eCommerce content marketing tips. Let's learn more about content marketing and its importance.
A Bit More About Content Marketing
Before we dive into eCommerce content marketing tips, let's have a brief session about content marketing.
Basically, content marketing is creating content in the form of website articles, YouTube videos, and infographics. The primary intent of content marketing is to produce curated content to attract the target audience to increase revenue, bring more traffic to your eCommerce website, and build brand loyalty.
Before you set up your own content marketing strategy, keep the following questions in mind:
What is your business goal?
Who is your target audience?
What do customers expect from your brand?
How do you want your eCommerce brand to be portrayed?
Before you figure out your content marketing strategy for an eCommerce brand, write down the above basic questions. The following ten tips can help you connect the dots to build an effective content marketing strategy for your brand.
Draft a content marketing plan.
Prepare a content calendar.
Tell your story.
Focus on quality.
Repurpose content.
Educate customers.
Let social media networks be your leverage.
Start Guest Blogging.
Rope in Industry Influencers.
Promote Content.
Draft a Content Marketing Plan
You will never do your best work if there's no PLAN. Your business requires a content marketing plan when building your brand. You are familiar with the quote "Content is King!" It actually is, but how will just any random content meet your customer's expectations?
The content strategy you create should resonate with your brand and lead to your business goals. Plan the type of marketing strategy you wish to carry out (i.e.) paid advertising, social media marketing, video marketing, email marketing, search engine optimization, and your marketing budget.
Prepare a Content Calendar
Now that you have planned out your marketing strategy, you can calendarize the content deliverables. You cannot randomly post website articles, social media posts, or ads in a day or week and keep your website empty for the next upload.
Consistency is key in digital marketing. It is imperative that you schedule your whole month to ensure that planned content reaches your customers on the said date. A content calendar helps you visualize your upcoming month and track your digital marketing efforts. You can use Google sheets to calendarize your month or week (suggesting a month because it's time effective).
Tell Your Story
So what's your brand story? What was the intention behind starting an eCommerce brand? Your customers deserve to know that. After all, your story is the foundation of your brand's identity. The following are a few points to consider when telling your brand story:
The reason behind your brand name.
Your brand message.
Brand's mission and vision.
Your target audience (consider age and location).
Your products and services.
How your products help the customers.
It is a great strategy for eCommerce sites for your brand story to have a few emotional elements. This might work wonders in bringing trust among your customers, resulting in high conversion rates. Get creative when adding your business goals to storytelling.
Focus on Quality
As we know, random content is not what your brand should do or what your customers want. You have an effective content strategy and content calendar to schedule your month, and here comes the main question, should you post content every day to keep your audience engaged? No. You also don't have to create campaigns. To publish articles or social media creatives without understanding the velocity of uploading is spamming.
Spamming your consumers will increase the bounce rate, so focus on quality over quantity. Try addressing the following quality points in your content plan:
Pain points of your loyal customers.
Repeated questions (even though they are present on your website, acknowledge and direct customers to it).
The value your brand provides.
Suggestions from your potential customers (implementing is secondary, acknowledging them is mandatory).
If you are unsure what to produce as quality content, research your competitors. Track their digital marketing strategy activity and try creating content that suits your brand. You can get inspired by your competitors, but try not to copy theirs because it takes a hit on your brand value.
Repurpose Content
There comes a stage in your content creation of what to do next, which is usual. When you are running out of content, try repurposing content. Repurposing content means reusing content that performed well in the past.
Look for ways to repurpose the same content in your upcoming campaigns. For instance, you can create your internal data about projects to case studies, different blogs into podcasts, or use testimonials/ reviews for your social media channels.
You can always create content based on your customer stories, called user generated content. Customer journey content encourages customers and drives new customers to you. Also, customer stories will increase brand loyalty and drive more traffic to an eCommerce brand.
Educate Customers
Here's a reverse methodology that works wonders in content marketing: Educating customers. Any product you sell requires a product guide, which explains how to use your products. Keep the product guide as attractive as possible, triggering your potential customers to buy the product.
Your product guide needs to be descriptive, answering every question your prospective customers might have. Add the product guide to your product pages and social media sites to increase your organic traffic.
Let Social Media Networks Be Your Leverage
Social media plays an essential role in an eCommerce business these days. Don't limit your business to one or two social media sites. Be active on the following social media platforms:
You can register your eCommerce store on Pinterest to list your products. And try using Quora to find out what kind of questions your potential customers are searching for.
Here is a survey that shows how fellow budding entrepreneurs use social media platforms to expand their customer base, boost traffic, promote products and services, and build brand awareness.
Staying active and updating your customers regularly is essential. You can cross-link all your social media sites to quickly engage with your followers.
Now that you are aware of the effectiveness of social media in content marketing, it's time to understand and implement Newsjacking.
Newsjacking is trying to trend on social media. Always keep track of hashtags that are related to your business. This will help you find the trends earlier and give you enough time to prepare one. Social media trends provide better brand visibility among its users.
Start Guest Blogging
Guest posts should be your go-to marketing method when you either run out of content or are looking forward to driving more customers.
Guest blogging is when someone from a similar industry or an influential person writes a blog for your eCommerce sites. You can start guest blogging in the following two ways:
Add a section on your website for aspiring writers to reach out for a blog pitch. Ensure you are descriptive about the type of blog post you are expecting. This way, writers will reach out, and you get the privilege to select from a few great writers.
Are there any good writers on your mind? Reach out and ask them for a guest blog for your website. If you have no one in mind, research your competitor sites and find the guest bloggers.
After a certain point, your content might get repetitive; hence guest blogging helps bring fresh blog posts to your website. Guest blog posts help you boost traffic and your website ranking.
Rope in Industry Influencers
Like guest blogging, roping in industry influencers is one of the best eCommerce content strategies. Find social media influencers, celebrities, or bloggers who have a good social media following, and approach them for a collaboration.
Running giveaway campaigns, competitions, or promoting certain products with discounts are great examples of influencer marketing. This, in turn, brings valuable content and organic search traffic to your eCommerce store.
Promote Content
Creating eCommerce content and updating it on your eCommerce website and social media platform is part of content marketing. Like content creation, content promotion is equally important.
The following are three channels where you can promote your eCommerce brand:
Social media platform–With effective eCommerce content marketing strategies, start posting paid advertising creatives on social media channels. With billions of active users, you may quickly achieve your business goals. Your ads can be in image or video format.
Search engines–Google controls most of the search market in the world. Scheduling google ads as a part of your content strategy is mandatory. You can check your google analytics to track your ad performance.
Final Thoughts
There you have it, ten eCommerce content marketing tips. Start your content marketing game today and see your business grow. If you are not comfortable creating your own content, you can always reach out to a content marketing consultant to take over your brand's digital marketing.
Start creating and promoting content. The exposure will let you develop unique and effective eCommerce content marketing strategies over time. Your content marketing efforts are the key to achieving your business goals.
Frequently Asked Questions
Are there any offline eCommerce content marketing strategies I can do for my eCommerce brand?
You can attach pamphlets or guides along with your product. You can try answering basic questions in the booklets that your customers might have. This helps your customers gain trust in the brand.
How can I make my content marketing effective?
Effective content marketing should talk about the brand's credibility, the benefits of your product and services, and the benefits of your brand to your existing and potential customers.
How often should I publish articles and post them on social media?
For the beginning, start by publishing based on your content calendar (which is purely your plan of schedule). Later with the results from Google Analytics and insights from social media platforms, you can figure out the timing and days your audience are active and prepare your content calendar based on that.