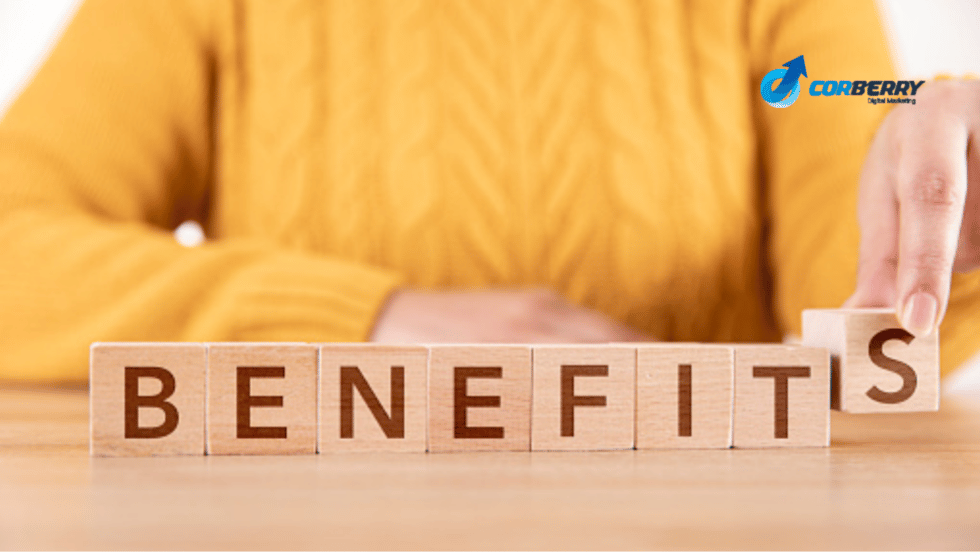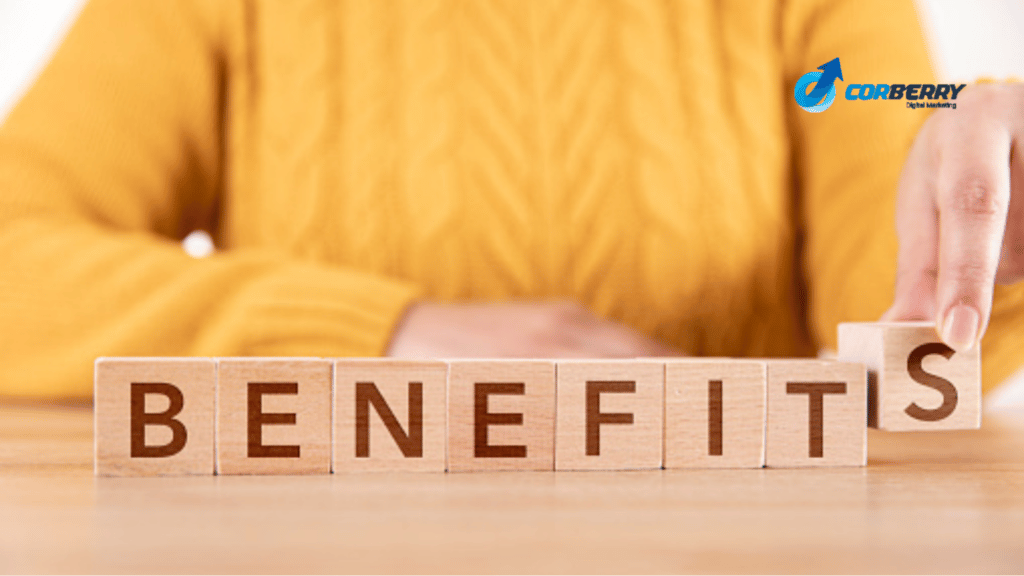 In 2019, the world saw one of the worst global pandemics, COVID-19. The pandemic brought many industries to their knees. Many people literally and figuratively lost their lives to COVID-19, but one sector did thrive during the pandemic. Marketing; mainly digital marketing services.
Nowadays, people have started to use smartphones for every task. During the pandemic, the government advised people to stay indoors and do their necessary work online. People began to buy more things online since it was the most secure way to shop.
According to The New York Times, Amazon's profits skyrocketed to 220% during the pandemic. The new and intriguing product offers made Amazon reach that new height, thanks to effective online campaigns and digital marketing strategies. So, let us see the benefits of digital marketing services that will help you in your marketing journey.
Digital Marketing – What Is It?
Before we dive into the benefits, first digital marketing, in simple words, is the process where the primary objective is to promote the brand to increase the company's visibility and reach the targeted audience with the help of the internet. The modes of communication to reach potential customers online comprise email marketing, newsletters, text-based ad campaigns, and social media platforms.
So, what is the difference between digital marketing and traditional marketing?
The intent is the same in both digital marketing and traditional marketing, which is to increase the brand reputation and deliver the right product to the right audience at the right time. The approach to that intent is different. Instead of relying on the internet, traditional marketing methods rely on a paper-based system.
Yes, the paper-based approach is still practical for some industries, such as retail. Still, digital marketing stands tall by a mile compared to traditional marketing due to the growth of technology and usage of smartphones.
Today's businesses have started to focus more on digital marketing by involving activities, such as SEO (Search Engine Optimization), SEM (Search Engine Marketing), various types of email campaigns, and writing content on their dedicated blog to increase their visibility online to attract potential customers and also retain existing customers.
Related Article: The Beginner's Guide to Digital Advertising: Your Digital Ad Handbook
The Top 7 Benefits of Digital Marketing Services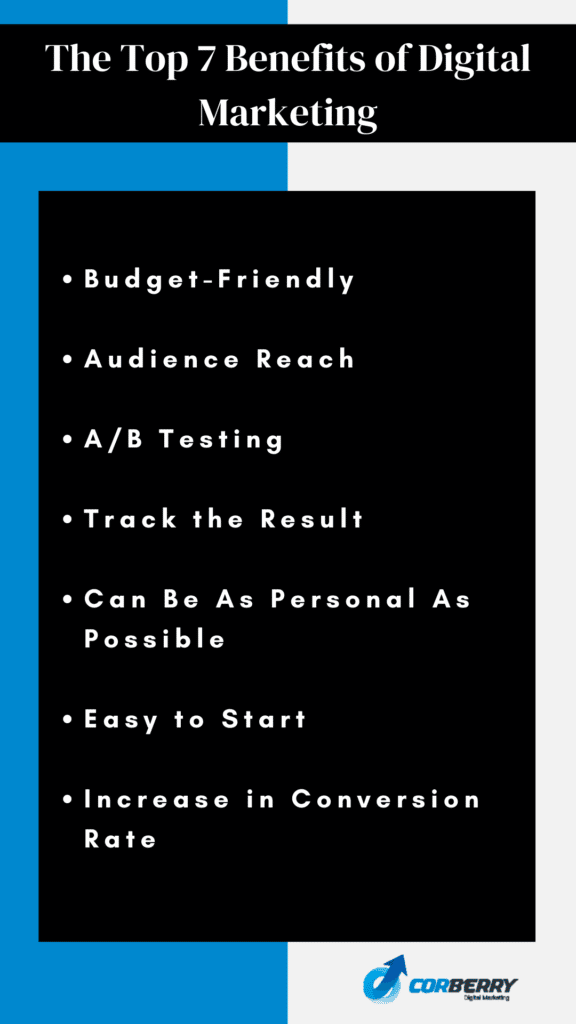 1. Budget-Friendly:
For all businesses, revenue is the first priority after your business idea. Every business is expected to gain a profit. Considering the influence of digital marketing in today's world due to the increasing number of customers online, it is safe to say that the cost is much lower than any other approach and saves you from breaking the bank. One more reason why digital marketing is better is because of ROI (Return of Investment).
Digital marketing is highly measurable, meaning that you can see every small detail as to where your campaign performs well and other areas where it does not, with just a few clicks. Based on that data, you can devise an ironclad strategy to improve your campaign, and all these costs are very meager compared to traditional marketing.
2. Audience Reach:
The beautiful thing about digital marketing is its reach. There are about 8 billion people on Earth. Those 8 billion can potentially be your customers. You have a vast playground. Suppose you want to target a specific niche audience. In that case, you can very well do that by making explicit content for that particular set of groups, or you can create more general campaigns to reach more audiences, known as a broader audience.
Digital marketing, on the whole, breaks that "geographical border" online. It has a global reach since you are marketing your brand and products to foreign countries. Local space means tailoring your content to be more suitable for local people (in a specific region or country). You tend to automatically capture the local audience by reaching a global audience.
Imagine a scenario where you want to show off your new product or restructure your brand; it is more practical and cost-effective to do that online instead of relying on flyers and roadside billboards. With digital marketing, you are assured of reaching more audiences than the paper-based traditional approaches.
3. A/B Testing:
With digital marketing, you can implement two different strategies in a single campaign. The main objective is to see which approach better impacts the audience. Usually, the two ideas are converted into numerical data and structured (meaning all the data will be in excel or CSV format (Comma Separated Value)). This data contains various necessary information for the campaign. This data will be fed to a selected machine learning algorithm. This algorithm automatically runs the data and predicts the result.
With this result, you can choose your campaign's best-performing approach/ideas. With this, you can eliminate your guessing game on selecting the approach.
Another way to do that is by directly deploying the two ideas 50-50% to your audience, meaning 50% of your audience will see one picture, and subsequently, the other half will see a different idea. But, this is not a recommended process due to a significant disadvantage. You will present only half of the targeted audience with one thought. You cannot determine whether your whole targeted audience will like the idea; there is a 50% chance that people will not enjoy the idea or approach. It is better to do the machine learning-based A/B testing first, get the result, and choose the best method.
4. Track the Result:
When it comes to digital marketing, you can track the results with the help of 30+ digital marketing KPIs (Key Performance Indicators). With the help of KPIs, marketers around the world measure whether their campaigns achieve the desired results or not. The KPIs include click-through rate, conversion rate, cost per lead, page views, tips, and web traffic source.
NOTE: These performance indicators may change according to your need since there are more than 30 indicators. With these trackers saved in a database, you can see how your campaign is growing. You can also couple this benefit with the previous one to predict the best outcome possible and tailor your campaign to get more leads and a higher conversion rate.
5. Can be as Personal as Possible:
Compared to traditional marketing, which is generally a paper-based marketing strategy, you can be more personal and add a human touch to your marketing message. The main objective when creating campaigns is to avoid a monotonous tone. The best example of this is email marketing. In email marketing, you will usually deal with people in the c-suite, meaning the upper end of the hierarchy in an organization. Your message should contain a human touch with some innovation and personalization to win over that person. In traditional marketing, this is not possible.
6. Easy to Start:
The main advantage is you don't need a dedicated infrastructure to start your digital marketing journey. You can do it from where you are currently sitting, whether it be your home or your college dormitory. A laptop, a stable internet connection, and basic knowledge about digital marketing are all you need to start your digital marketing journey.
7. Increase in Conversion Rate:
This is the most significant benefit of a digital marketing strategy. The conversion rate is a percentage that tells exactly how many people performed a specific desired action. For example, suppose you have a newsletter on your website, and a user subscribes to that newsletter. In that case, that action can be considered complete, which ultimately increases your conversion rate. Another way to conversion rate optimization is based on conversion-based ad campaigns. These campaigns can help you achieve better conversion than the usual means.
FAQs:
What is digital marketing?
Digital marketing is the process where the primary objective is to promote the brand to increase the company's visibility and reach the targeted audience with the help of the internet.
Are there any benefits of digital marketing services for beginners?
One of the main benefits of digital marketing services is that it is cost-effective, meaning that, even if you are a beginner, the annual budget will be comparatively lower than the traditional marketing services.
What are the seven benefits of digital marketing services?
The benefits of digital marketing services are:
Low cost.
More reach.
A/B testing.
Track the result.
More personal.
Easy to start.
Increase in conversion rate.
Conclusion:
Quality digital marketing strategies can help you reach greater heights in marketing. Online marketing boomed from the pandemic and is expected to rise much more. Optimizing your content for search engines enables you to increase your visibility and find your target audience. Digital marketing campaigns allow you to experiment ideas and choose the best one. This will help you deliver the right product to the right audience. For expert advice, make use of our free digital marketing audit. We hope this article will help understand the impact of digital marketing and how it will drive conversions and thereby higher ROI regardless of the size of your business.