It all starts with a domain name from the world's largest domain registrar.
It all starts with a domain name.
The most successful businesses use the same set of words and images in all customer touchpoints—on their website, in their emails and order confirmations, on their signs, etc. This is branding at its simplest. And the digital pieces of a brand all spring from a domain name. That's where GoDaddy comes in!
Stake your claim
Registering domains related to your client's big idea or business name keeps others from using those names to pull traffic away from their website.
Take control
With a domain name, your clients can send their customers, friends and prospects wherever they want—whether that's a website, blog, social page or storefront.
Protect your client's rights:
Your client's domain gives them an exclusive piece of digital real estate that cannot be used by anyone else as long as it's registered to them.
Your business can use your new domain to build a new website on or forward the domain name to an existing website to attract more visitors.
Your business can use your new domain to create and maintain a professional email address that you will be proud to share with customers.
With a domain name, your business can make it easy for your customers to find you on Facebook, Twitter, Instagram and other social platforms.
Digital Strategies for Google and Facebook SMB Advertising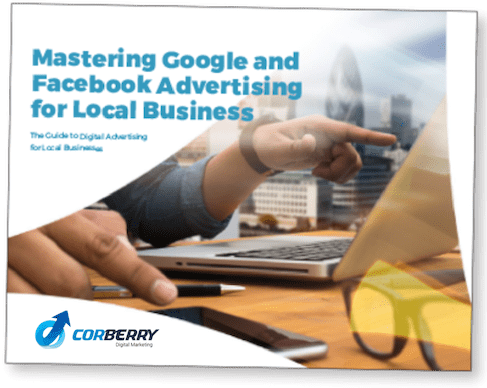 Virtually all of the growth in the digital ad world can be attributed to two giant kingdoms: Facebook and Google. This guide will help you master both Google Ads and Facebook Ads for your clients. This free download features case studies for local businesses who achieved incredible returns on ad spend: Facebook: 1,429% ROI Google: 2,857% ROI
What types of domains (TLDs) are currently available?
Currently, we support the following top-level domains (TLDs):
.com
.info
.org
.net
.biz
.link
.click
.futbol
.club
.rocks
.xyz
How many domains can be purchased per business (or account)?
Currently, only one domain per business/per account can be purchased.
Can domains be transferred?
Can domains be purchased in bulk?
Yes! Your business can purchase more than one domain. This is especially important if your business wishes to own the .com, .net, .org, and more for the same domain.
Got any tips on finding a good domain name?
Make it easy to remember. This is why many businesses get domains with their business names in them. Some people, including Bob Parsons, even choose their business name after they have a domain they like.
Don't register one that's trademarked, copyrighted or being used by another company. This can lead to losing the domain and/or legal problems.
Shorter is usually better because they're easier for customers to remember.It's also easier to get matching usernames for Facebook, Twitter and any other social media accounts you have.
Got a local business? Include your neighborhood, city or country in your domain so local customers can quickly see where you are.
Avoid numbers or hyphens. Anyone who hears your web address won't know if you're using a numeral (5) or "five." If your business name has a number in it, register both versions, with the numeral and with the number spelled out. Dashes are just asking for trouble and generally look unprofessional.
Why is there a one-year commitment for domains?
Domain registrars require domains to be registered for a minimum of one year. This cannot be overwritten/worked around.
Tell us about your project
Let us help you get your business online and grow it with passion
Contact us today and get maximum returns of your investments.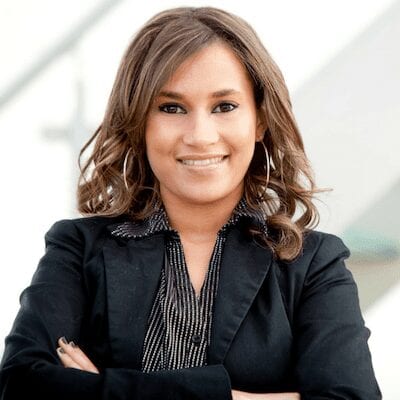 "We've searched for at a lot of Marketing Agencies but this team was the clear favorite. They have the right strategy and they've been awesome to work with."
Stella Crawford
Principal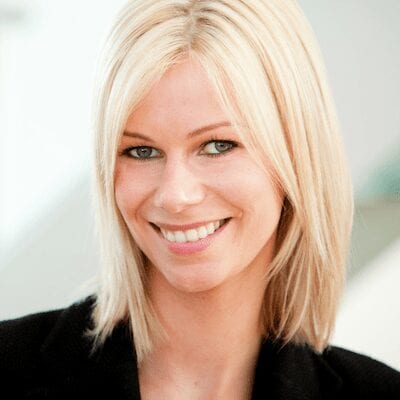 "We have doubled our leads thanks to this amazing SEO company. New website and tools are converting leads into customers."
Christine Long
Founder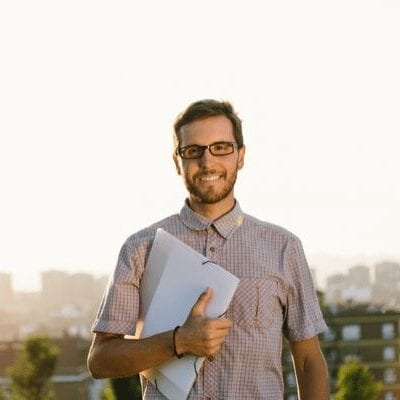 "My company's Google rankings and inbound site traffic improved significantly after just 2 months of working with Corberry. The service we've received from both their sales team and then the marketing services team has consistently been above our expectations."
Matthew Brooks
General Manager
Elevate your brand and create a sleek, integrative, and engaging website today to spread the word about your business and the services or products you offer. Get in touch with our web design agency to speak with talented individuals who are anxious to help you with your web design goals.
Call Corberry Digital Marketing today at 262-676-2368 to learn more. You can also fill out our free marketing audit form to get started.
Lead generating website
Optimised for mobile
CMS (WordPress) included
Blog setup