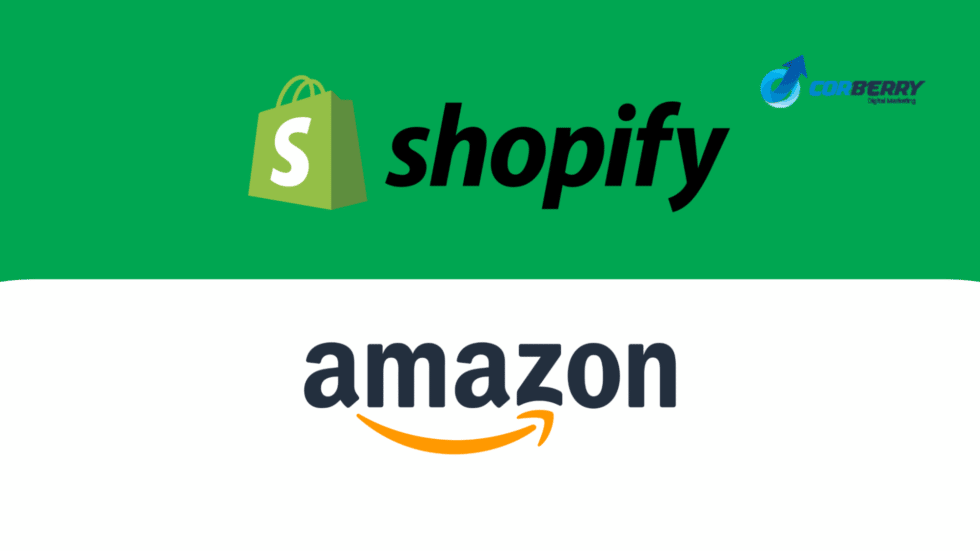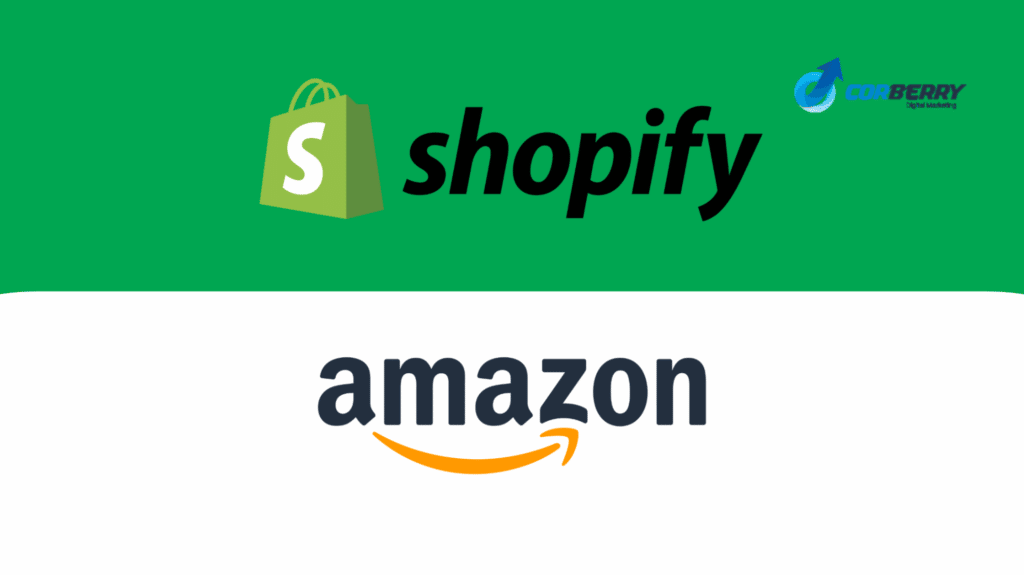 The struggle of deciding between selling on Amazon Marketplace and having a Shopify store is a pretty complicated task. This article will help you better understand the features, pros, and cons of Amazon Marketplace and a Shopify store.
Difference Between Amazon Marketplace and a Shopify Store
The first difference between Amazon Marketplace and a Shopify store is that Amazon is an online marketplace, and a Shopify store is an eCommerce platform. Shopify lets you customize your online store, and the Amazon marketplace enables you to sell products on its platform.
Here's an example to understand the difference between Amazon Marketplace and a Shopify store better:
"Being present in an Amazon marketplace is like registering yourself in a pop-up store. Where many other stores just like yours are present. Visitors or customers approach the pop-up store to look for the products and not your particular store. However, being present in a Shopify store is like having your own space/building and showcasing your brand. Customers come in search of your store."
Now that you have a basic understanding of Amazon Marketplace and Shopify stores let's dive deep into the features each platform provides.
Related Article: Five Ways Digital Marketing Helps Grow Your Shopify Business
Easy to Use
Amazon Marketplace: You start an account in Amazon Seller Central, and it's done. You can immediately start to sell products. Amazon Marketplace will manage your inventory, packing, and shipping of your products. Your main concentration when selling on Amazon Marketplace should be maintaining your product quality, preparing effective marketing strategies, and making your way through the millions of sellers in the Amazon Marketplace.
Shopify Store: Shopify makes it super easy for its users who want to build their online store. Shopify stores do not require you to have coding skills to build your own store. They have easy drag and drop functionality to build your online store. The navigation is super easy. Also, Shopify offers you an application to own your domain name.
Amazon Marketplace or a Shopify Store: Considering "Easy to use" as a criterion in selecting between Amazon and Shopify, both provide convincing and easy steps to effectively run your business. Amazon takes care of shipping, payment, and managing your products. Shopify lets you build your brand.
Design Flexibility
Amazon Marketplace: You have limited options with design elements. Amazon marketplace offers minimal options for you to edit your page. However, your page will look more like Amazon's branding and not a brand that you created.
Shopify Store: You have the complete flexibility of designing your online store with Shopify. You can select the layouts and themes provided by Shopify. There are 10 free themes and 60 plus premium themes to choose from. You don't have to build your eCommerce website from scratch. You can make your online store one of a kind with pre-built themes.
Amazon Marketplace or Shopify Store: With design flexibility as a consideration, Shopify wins. With Amazon, more focus is on marketing your products than your brand. Customers are likely to buy your product and forget what your brand is. But with Shopify, you can design and make your brand stand out.
ECommerce Tools and Features
Amazon Marketplace: Signing up as a seller on Amazon is made simple. You can send your products to Amazon and they'll store and ship your items when a customer orders. This feature of Amazon is called FBA (Fulfilled By Amazon). If you do not wish to carry out inventory management, packing, and shipping, you have the perfect platform to sell your products.
Shopify Store: With a Shopify store, in addition to you having complete responsibility of selling products, as well as keeping up with your products' inventory, the following are some additional features you receive:
Logo maker.
Slogan generator.
QR code generator.
Business name generator.
Terms and conditions generator.
Paystub generator.
Amazon Marketplace or a Shopify Store: Shopify wins again in providing features that its users might need. When signing up as an Amazon seller, you may have to take care of everything else to support your seller account. Shopify provides features that help you build your brand from the ground up.
Attracting Customers
Amazon Marketplace: Given the customer base of Amazon, your products will have great exposure. The popularity of Amazon itself lets you save time by not having to optimize your website for search engines or think about driving customers to your website. Even inventory management and shipping are carried out by Amazon, which can eventually lead you to focus on other parts of your business.
Shopify Store: Shopify doesn't have the same millions of customers Amazon has. Here, you create your own online store, and driving customers to your store is entirely in your hands. Your Shopify marketing game has to be more assertive with email marketing, multichannel selling, social media presence, abandoned cart recovery, and SEO practices. This can eventually drive customers to find your store.
Amazon Marketplace or a Shopify Store: In attracting customers, Amazon wins. With 2.45 billion followers per month in the US alone, there is no way to stop customers from eyeing your products. You have to pay more attention to those customers buying your competitor's products instead of yours. While in Shopify, you may have to plan, strategize, and create content to drive traffic to your website.
Help and Support
Amazon Marketplace: Amazon provides 24/7 support to its sellers via phone, email, and chat. You have the option to go through their guide to clarify your doubts.
Shopify Store: Shopify provides 24/7 support via phone, email, chat, and video tutorial. Shopify also has webinars and business courses for its users, which you can take for better platform usage.
Amazon Marketplace or a Shopify Store: Both platforms provide you with 24/7 support. But Shopify has taken it a step forward by offering business courses and webinars. This can eventually help you better understand the process. Hence, Shopify is preferable in regards to help and support.
Pricing
Amazon Marketplace: Amazon provides two types of plans to its sellers: the Professional and Individual plans.
Professional Plan: $39.99 USD/month (shipping costs extra). In a professional plan, you need not pay Amazon for every item sold and you have complete access to inventory and order management, reports, and ability to upload products in bulk.
Individual Plan: This does not involve a monthly payment, but you will pay Amazon $0.99 per item sold (inclusive of shipping cost). Individual plans best suit businesses that wish to sell up to 40 products in a month. With an individual plan, your product listings need to be uploaded manually instead of bulk and shipping rates for all products are added by Amazon.
The prices mentioned above are applicable when you use FBA. However, the costs might vary based on your products and business.
Shopify Store: Shopify provides five distinctive plans from which you can choose. Here's the price list:
Shopify Lite: $9 USD/month.
Basic Shopify: $29 USD/month.
Shopify: $79 USD/month.
Advanced Shopify: $299 USD/month.
Shopify Plus: $2000 USD/month.
Amazon Marketplace or a Shopify Store: Though Amazon Marketplace has kept it simple by providing only two options, Shopify exceeds expectations by delivering different plans to suit businesses of all sizes. Their features also differ based on the plan selected; hence, you can consider your budget and requirements for your business and choose one among them.
The Pros and Cons of Amazon Marketplace and a Shopify Store
Amazon Marketplace:
| | |
| --- | --- |
| Pros | Cons |
| Has millions of people who visit the marketplace, which leads to great exposure. | Competition is really high. You are against several sellers and Amazon itself on the platform. |
| Provides an FBA option to manage the inventory, packing, and shipping of your products. | Creating a brand image for your business is pretty difficult when selling on Amazon. |
Shopify Store:
| | |
| --- | --- |
| Pros | Cons |
| Has many eCommerce tools to build and promote your online store. | Adding applications from the shopify app store might cost you extra. |
| You can create a unique brand and a fantastic website of your own. | You will be fully responsible for building and marketing your brand. |
Amazon Marketplace vs. Shopify Store
Now that you have a clear idea of the Amazon Marketplace and Shopify store, here's the final verdict: You can start with a Shopify store.
By selecting a Shopify store, you can build a brand of your own, and later, you can integrate your Shopify store with Amazon. This way, it is a win-win situation. You get your hands on a Shopify store and can sell on Amazon Marketplace.
Frequently Asked Questions
Can I use my domain name in Shopify?
You can use a domain name purchased from a third-party domain provider. You can also buy domain names from Shopify.
Will I make more money with a Shopify store or on Amazon Marketplace?
There is no way to narrow down if it's Amazon Marketplace or a Shopify store that will help you make more money. It ultimately depends on what products you are selling and other considerable factors in your business.
Does Shopify pay for my product shipping charges?
No. Shopify will not be responsible for managing the inventory, packing, or shipping of your products. After building your online store with Shopify, brand awareness, marketing, and selling are entirely on your shoulders.