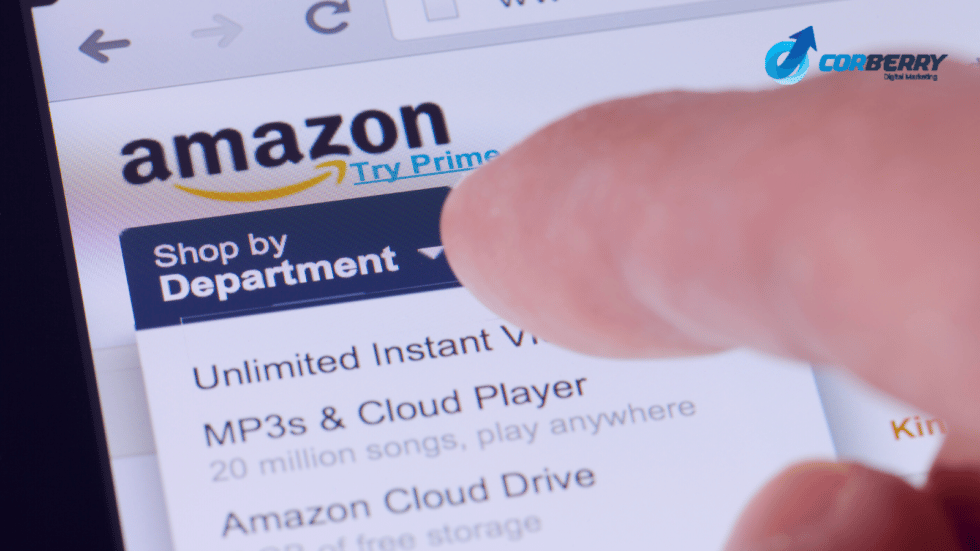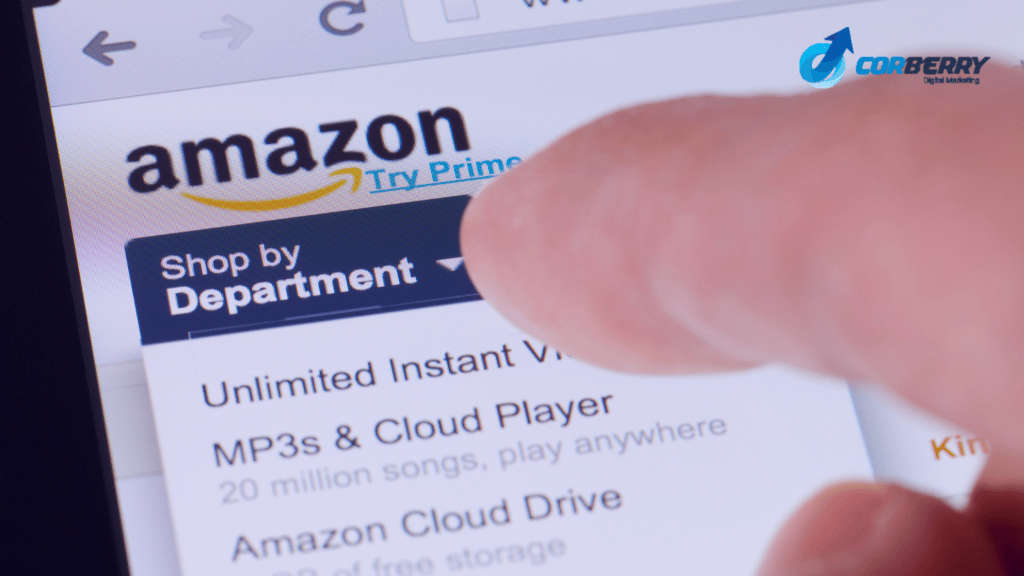 Amazon marketplace is a third-party retailer market integrated with Amazon.com. At the same time, Amazon is an eCommerce giant that sells everything from toys and lipsticks to home decors. The most significant difference between Amazon and the Amazon marketplace is that most customers overlook it.
Amazon never sells any used items, while sellers in the Amazon marketplace have the liberty to sell even used products if they wish. This article will explain creating an effective Amazon marketing strategy for your Amazon business.
Change Your Selling Programs
Before you dive into the actual marketing strategies for your amazon store, it is important to know the selling programs provided by amazon and how they can help you. Amazon has two forms of selling programs for its sellers: Amazon vendor central and Amazon seller central.
Amazon Vendor Central
Amazon vendor central is an invite-only seller's program. Only selected sellers from amazon are listed under this program with the benefits of selling bulk orders at wholesale price to amazon.com.
Amazon Seller Central
Amazon seller central is where you get to implement your marketing strategies. If you are planning to start your seller account on Amazon, or are trying to have a good shift with marketing strategies, you can consider the following two options provided by Amazon. These may provide a shift in your selling program.
Fulfilled by Amazon (FBA)
FBA means Fulfilled by Amazon. By being an FBA seller, you send your products to the Amazon fulfillment center.
The benefits for FBA are as follows:
Exposure to Amazon Prime: This feature is an added advantage to the customers with free, fast delivery, exclusive offers, and excellent customer service.
Fewer Logistics: By registering your store in FBA, the hassle and money involved in managing a warehouse and shipping products are reduced. This lets you invest your time and money into different parts of your business.
Customer Service Support: Amazon is well-known for its customer service, one of its million-dollar marketing strategies. When signing up as an FBA seller, Amazon customer support will handle any queries related to your orders.
Buy Box Eligibility: Not every seller may have the opportunity to have a buy box on their product page. A seller with a professional account marketplace has the chance to get the package. The buy box lets your customers buy directly from the item page without having to add the item to a cart, select an address, and checkout.
Reputation as an Amazon Brand: Signing up as an FBA brand labels your product as an amazon brand, making your product more credible, and the chances of customers preferring your products higher.
Following this, an amazon marketing strategy helps your store products listed under fulfilled by amazon with ample benefits you can reap.
Fulfilled by Merchant (FBM)
Fulfilling your own products as a merchant is what FBM is. In FBM, you have complete access to inventory, shipping, and customer communication entirely at your expense and responsibility.
The following are the benefits of switching to an FBM account as a part of your marketing strategy.
Inventory Access and Ownership: You don't have to pay for faulty items in your inventory. With FBA accounts, Amazon either charges or returns faulty items to the seller. However, with FBM, you will not be charged; instead, you will have access to replace or repair the items in your fulfillment center.
Lower Fees: As an FBM seller, you pay your referral fees and closing fees. The best advantage of FBM is that you can bypass the FBA storage and fulfillment fees.
Seller-Fulfilled Prime: Like the buy box reputation for FBA, FBM sellers are provided with a badge called seller-fulfilled prime. This lets the customers know Amazon trusts your brand and adds credibility to your Amazon brand.
You can switch to an FBM account as part of your marketing strategy, implement the following strategies, and watch your amazon store grow.
Keyword Research
Now that you have signed up your seller account on amazon as FBA or FBM, what's your next step? Launching your product listings and watching your business grow. So, how do you get the customers to see your product listings? Keywords, of course. Relevant keywords drive potential buyers to your product listings.
For instance, one buyer looks for laptop covers while another customer might search for the same product like a laptop slipcase, laptop sleeves, or laptop accessories. If your product listings have only one keyword as laptop cover, then the chances of your products getting listed in other keyword research are practically zero.
Hence, it is mandatory to incorporate keywords that might match the search terms of various amazon customers. You can get an idea of relevant keywords and backend keywords if you try Google's keyword planner.
With the same data for product descriptions, you can also figure out keywords for your pay-per-click advertising strategies. We shall discuss the types of ads in the upcoming topics.
Search Page Results
Optimizing your products' titles and descriptions with keywords related to your products helps get noticed on amazon search page results. Like search engine optimization, Amazon SEO can take your products to the top of the page (which we will briefly discuss in the upcoming topic).
Search page results are your first step of competition where product title, image, customer reviews, brand name, and estimated delivery date are displayed—having the said information sorted may automatically guide potential customers to your product detail page.
Amazon SEO Marketing
Like Google, Amazon also has an SEO algorithm to rank the product listings on its site. Amazon's algorithm is named the A9 algorithm; it's a subsidiary of Amazon located in California.
The A9 algorithm has to check the product listings on the website and produce only the best potential buyers. Following are expectations with starting your Amazon SEO strategy:
Product Title: Your product title must have your brand name and the primary keyword. If gym wear shoes are the keyword, your product title should be something like "[brand name, primary keyword]." You can also add colors or other specifications to the title. Keep your product title characters within 200 (Amazon guidelines).
High-Quality Product Pictures: It is pictures that capture the attention of your potential customers. Be sure to upload photographs of the highest resolution with a plain or white background. You can set the size to 1000 x 1000 pixels or 1500 x 1500 pixels for a better visual for your customers when they click on the zoom button on your picture.
Bullet Points: Bullet points speak about your product's attractive points and benefits. Be sure to add keywords in the bullet points section and don't use punctuation marks. An Amazon vendor can add ten bullet points while a third-party seller is allowed to upload only five.
Product Description: After the title, image, and bullet points, an accurate product description is what most customers look for. Write a clear description from the customer's point of view, explaining how the product will benefit them. You can also add keywords in the product description part.
Sales Velocity: Amazon's A9 algorithm looks at the diversity in your business. If you sell a vast number of products compared to your competitors, your store rank is better.
Click Rate: Click rate is when a customer searches for a keyword and clicks on your product on the search results page. Having a good click rate can help strengthen your amazon marketing strategy.
Conversion Rate: It is considered a conversion when a potential buyer hits the buy now button for your product. With a higher conversion rate, the chances of ranking in search results pages are high.
Answering Questions: You may know the Ask the Seller section on Amazon, where customers ask questions or express concerns to the seller. Be prompt and clear in addressing those questions.
Having the factors mentioned above optimized in your amazon product display, you can make a strong impact on the SEO part of your strategy.
Amazon PPC Advertising Strategy
Pay-Per-Click PPC advertising is known for driving more traffic to a website by paying specific fees to the publisher. You pay the costs for the clicks on your ads. The same method is followed in Amazon marketing as well.
There are three types of PPC ads that amazon offers; they are as follows:
Headline Search Ads
The headline search ads appear at the top of the search results page. The picture below shows an example of what headline search ads look like.
Product Display Ads
Product display ads appear in the empty spaces in search page results. You can see them at the bottom of the page or in the right corner, as you can see in the headline search ad image above.
Below is another example of what product display ads look like:
Sponsored Product Ads
Sponsored product ads are a way to increase the visibility of your brand. Here's what sponsored product ads look like:
As you can see, advertising the products in your brand like this brings more visibility to your brand.
Reminder: The ad types differ in budget and placements on the search results page and product pages.
You can select the ad campaign based on your target audience, goals, and product type. You can expect visibility and more sales in return.
Related Article: What is Amazon PPC and How Does It Work?
Conclusion
Amazon's ranking algorithm is still a secret, and they keep updating their ranking methods for a better user experience. You can enhance your marketing efforts by discussing amazon's marketing strategies to generate sales by focusing on your target audience.
Frequently Asked Questions
How to create an Amazon PPC campaign?
You need to have an active seller account and the sources to ship your products to start with Amazon advertising. Since PPC campaigns are more keyword focused, you have two options to take this marketing strategy forward:
Automatic targeting – Amazon suggests keywords for your brand ads.
Manual targeting – You can select the keywords for the brand ads.
Does Amazon provide any assistance for its sellers?
The Amazon platform has a helpful feature called Amazon Selling Coach. Amazon's selling coach is specially designed to provide valuable insight and personalized recommendations for its sellers to attract more customers and boost their Amazon sales.
How much money does an Amazon seller make?
On average, Amazon sellers make around $1,000 to $25,000 in a month by selling products worth $12,000 to $300,000 a year.