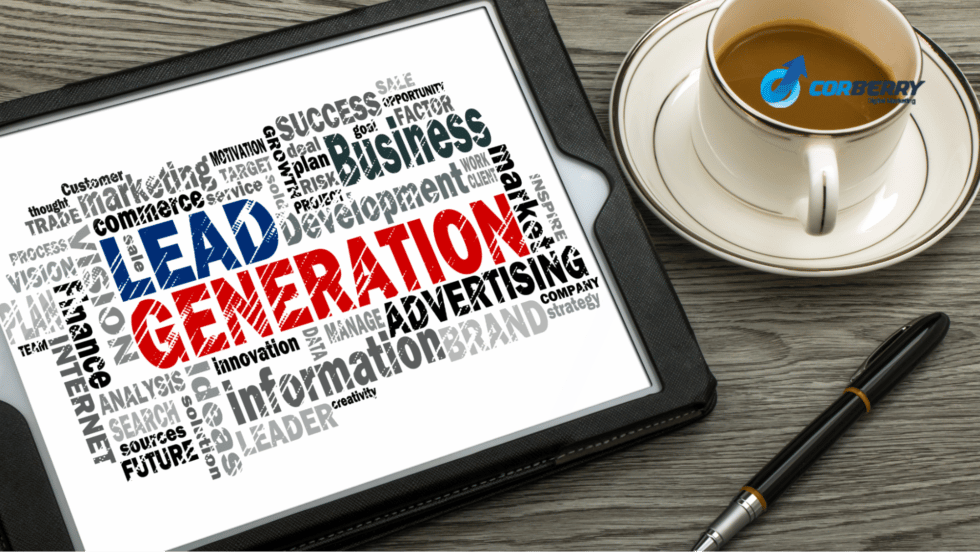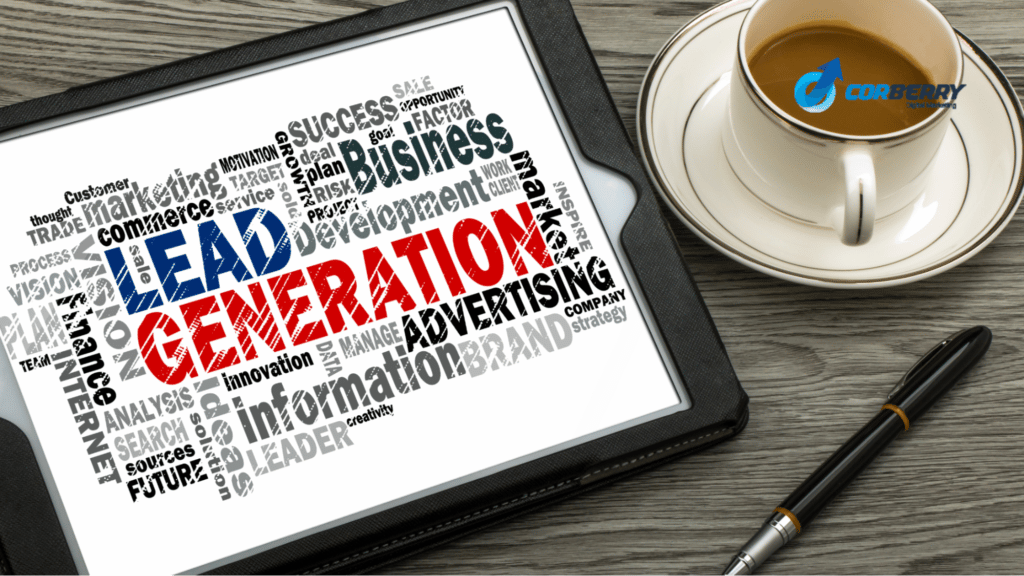 Businesses are witnessing a complete phase shift since the dawn of digital marketing. There is always a need in the market, there's always a gap to fill, and people are coming up with new ideas to fill these gaps and make use of the opportunities.
Digital marketing is utilizing the needs in the market to provide solutions and take them to the end-user. Marketers are tweaking every possibility to reach customers who are the leads to their businesses.
Your products and services have to reach potential leads. In the first place, how do you reach them? When you reach them, there are already plenty of solutions that have knocked on your potential customer's doors. How do you explain your business and sell your products to them? What are you going to do that will help your business stand out among others?
If these are the questions that are resonating in your mind right now, you are in the right place. Let's talk about strategies for lead generation in digital marketing. At the end of the day, your business wins when you solve your customer's needs and give the best optimal solution, that is your services.
What Is Lead Generation in Digital Marketing?
Any person who has an interest in your business, in the products, services, or ideas that you sell is a lead. The goal of any business is to find customers who can make use of your product. The ultimate objective of any business is sales, and if you don't get proper leads, your business is going nowhere.
Not every person who visits your website is a lead. You cannot implement your lead generation in a digital marketing strategy for every single person. It is important to note here that a lead is a person who visits your website and has performed some Calls to Action (CTA), such as clicking on the landing page, subscribing to your newsletter, or just filling out your form with their contact details.
Let's say that a user filled out the form on a website that offers financial advice on how to plan for retirement. Such detail on the form is a high-quality lead to that business. On receiving it, the financial advisor can make a phone call and contact the lead to discuss the solution they offer.
It would be very intrusive if the financial advisor makes a sales call to a random person by scraping out the contact information using some tool. Leads are part of the sales funnel journey transforming a visitor into a potential customer.
No wonder why businesses invest so much in attracting quality leads as they build brand awareness and contribute toward business growth. 53% of marketers spend at least half of their budget on lead generation.
Related Article: How to Generate Leads Through Facebook Ads
Types of Leads
Not all leads are your prospects and you need to approach each lead differently. You cannot convert your whole target audience into qualified sales leads before you can give them the basic information.
Information Qualified Leads (IQL)
A buyer searches for certain information and randomly lands on your website not knowing what your business is and what you offer. They provide their information in exchange for useful information, such as an ebook, whitepaper, or infographic. Such leads are on top of the sales funnel, and since they provide their information, they are known as Information Qualified Leads (IQL).
The marketing automation platform directs the lead to the thank you page with a link to download the offers and receive a follow-up email with the same download link. A few days later, you can entice them with the product description and educate them on how your product can provide solutions for them.
Many IQLs will take the initial information alone and might not move toward the next stage. You can consider them cold leads and have a lower priority for sales follow-up. Yet, you can always keep in touch with them through newsletters and new content offers.
Marketing Qualified Leads (MQL)
Marketing qualified leads are leads procured through marketing. The target audience either subscribed to your newsletter or blog, attended a webinar, or downloaded an ebook that influenced them to take action. The Call to Action (CTA) placed them as Information Qualified Leads (IQL), and now they are more interested to hear from you.
Slowly, they have moved to market-qualified leads and they reciprocate the initial communication by enquiring about your products and services. The marketing automation software has to redirect your high-quality leads to a thank you page and understand their problem and offer the solutions that you have.
Further, you can help your market-qualified leads move further down the sales funnel to make decisions by offering them free trials, demos, consultations, and offers. By doing so, you bring them to your landing page so they can fill out a form for a sales call.
Sales Qualified Lead (SQL)
When the MQL makes a decision, they enquire about the products or services that you offer. At this stage, they become the sales-qualified leads and a salesperson contacts them to have a further conversation with this prospect. The transition from a random user to sales qualified lead might take time but sales pick up from this stage.
Service Qualified Leads
These leads are people who have used your products and services that you offered as trials or demos. Service qualified leads to get back to you to either purchase or subscribe to your original product or services.
At this juncture, the sales representative would refer the leads to the sales representative or the product department.
Related Article: Best 10 Ecommerce Tools for Websites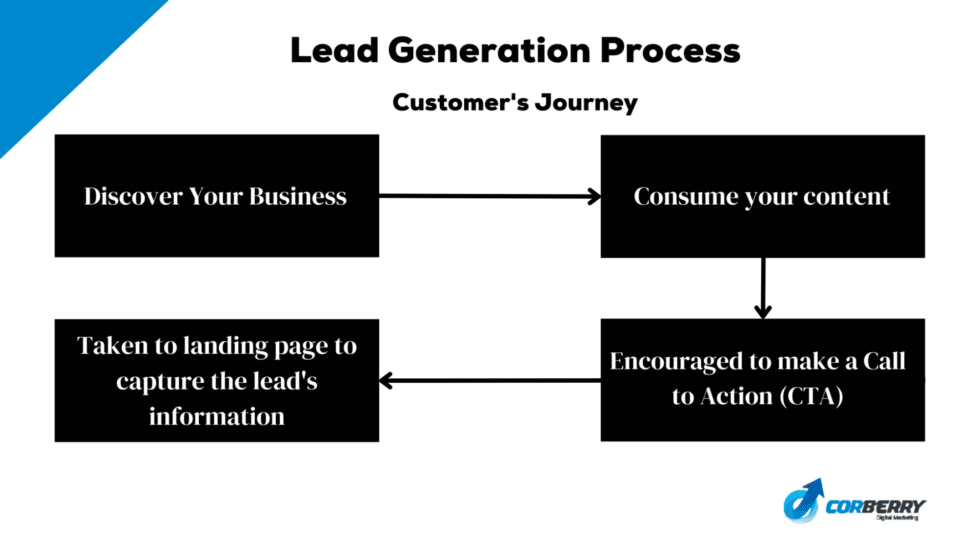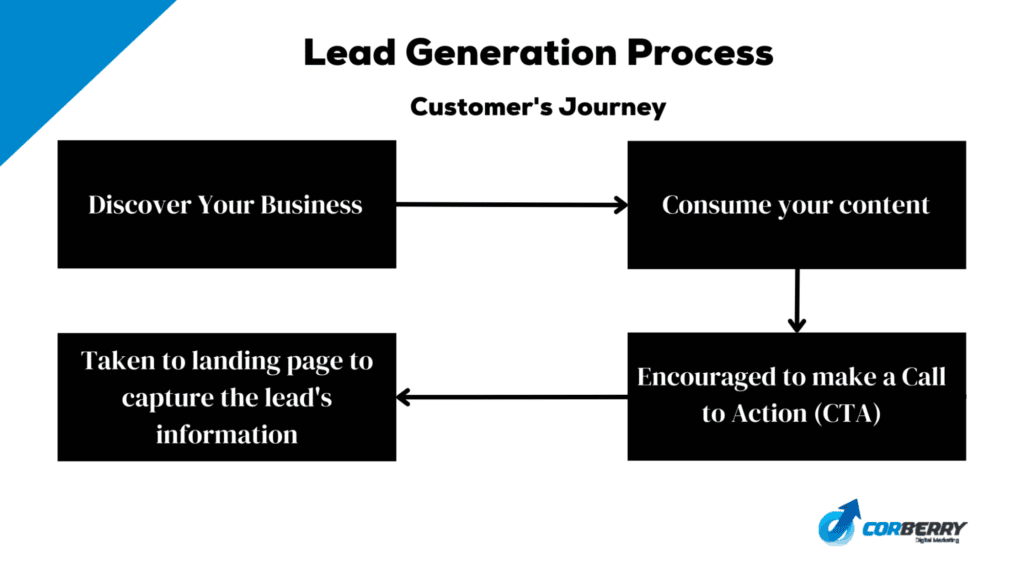 Strategies for Lead Generation in Digital Marketing
Digital marketing strategies must attract potential customers and guide them to your offers. They must transit from a cold lead to a warm one and then to a hot lead. You need content that brings qualified leads. The right content brings in more leads.
Post Content Frequently
Content comes in different forms as emails, blogs, social media content, and ads. You can choose any of the channels to show the content to your leads. Everywhere they turn, they see, read, and visualize content. It's just that you need to think of ways that your content sells to bring more leads.
Blogs
Blogs are the easiest and the best way to talk about your business and your products. You can write reviews about your products, about your competitor's products, write comparisons, and write excerpts taken from an interview. The list doesn't stop here. You can build blogs around your pillar topic and have clusters around it.
Social Media
The same blog posts can be reposted on social media sites as short articles or you just can have a summary of it published and add a link that will take the leads to your blogs. The likes, shares, and posts on social media can help you to measure the sentiments of your followers on social media channels.
Social media makes it easy for your leads to take a Call to Action (CTA) through the follow on LinkedIn, swipe up option on Instagram, Facebook shares, and bitly URLs on Twitter.
Email Marketing
Emails are the best way to reach people and tell them what you do. They are effective means of communication and with proper CTA, you can bring them to your landing page. You need to strike the right chord and go to them convincing them why they need to choose you to solve their problems.
FAQs
Is it a good practice to buy leads for your digital marketing campaign?
It is not a good practice to buy leads as it has to be generated organically. The disadvantages of buying leads are
As opposed to organic lead generation, buying leads will not take much effort and time but are expensive.
Such leads do not know who you really are and are not sure whether your service meets their needs.
Further actions that you initiate with those leads are futile as they view your emails as unwanted and will occupy their spam section.
It can be dangerous when they raise the flag as spam, as it indicates to the email provider which emails to filter out.
If there are more people who flag your messages as spam, then you get on the blacklist, which is then shared with other email providers.
It harms your email deliverability and IP reputation.
Why is lead generation important in digital marketing?
Converts your target audience into potential customers.
Maximizes growth and revenue.
Improves your brand awareness.
Build a community of professionals who become your followers or customers.
Enables you to track results and measure performance.
What is an example of an effective lead generation channel?
LinkedIn is a social platform for professionals, B2B businesses, and customers with purchasing power. Marketers prefer LinkedIn to leverage the available information to reach targeted prospects with relevant, helpful content in the right context. This platform helps you to understand their interests, your opportunities, and your challenges.
LinkedIn proves to be the best choice for building trust for existing customers, clients, and prospects. It is a platform for posting content regularly that helps you to have a consistent presence in the market.
Closing Thoughts
Lead generation in digital marketing is challenging as it requires exploring innovative ways of advertising your product to reach potential customers. All the segments of the business from website designers, to the sales team, and the marketing team are involved in lead generation as it drives organic traffic to your website and boosts sales.
This article discussed different digital marketing strategies to generate qualified leads. Content is the best way to guide a new user to seamlessly travel and reach your landing page. When you offer the latest, valid information for free, you delight the user, and the more the user is delighted, there are more chances of them becoming potential leads.
Users love it when you offer variety, such as blog posts, social media posts, podcasts, webinars, ebooks and newsletters, videos, and podcasts. Thus, there are many options to reach your customers and turn them into sales-qualified leads. Get started on your journey with our one-of-a-kind free marketing audit.