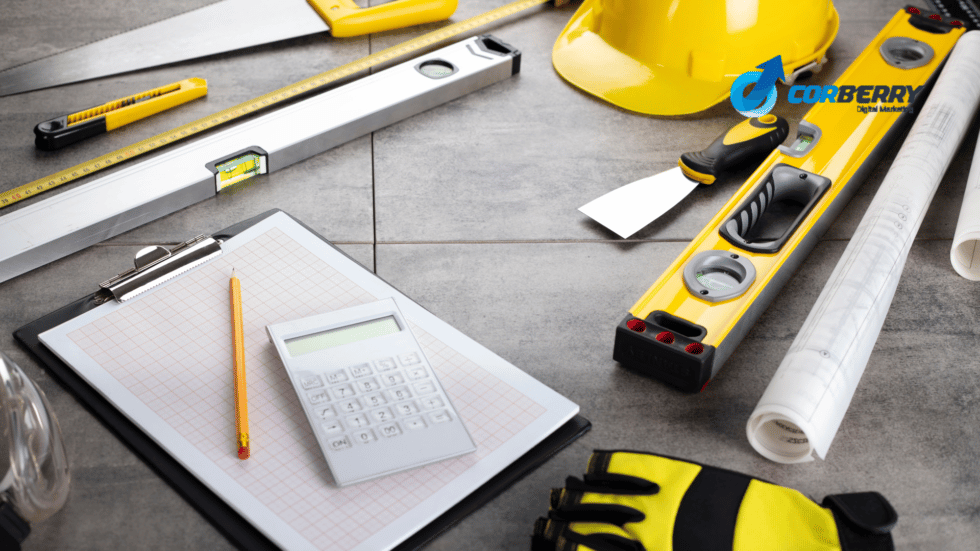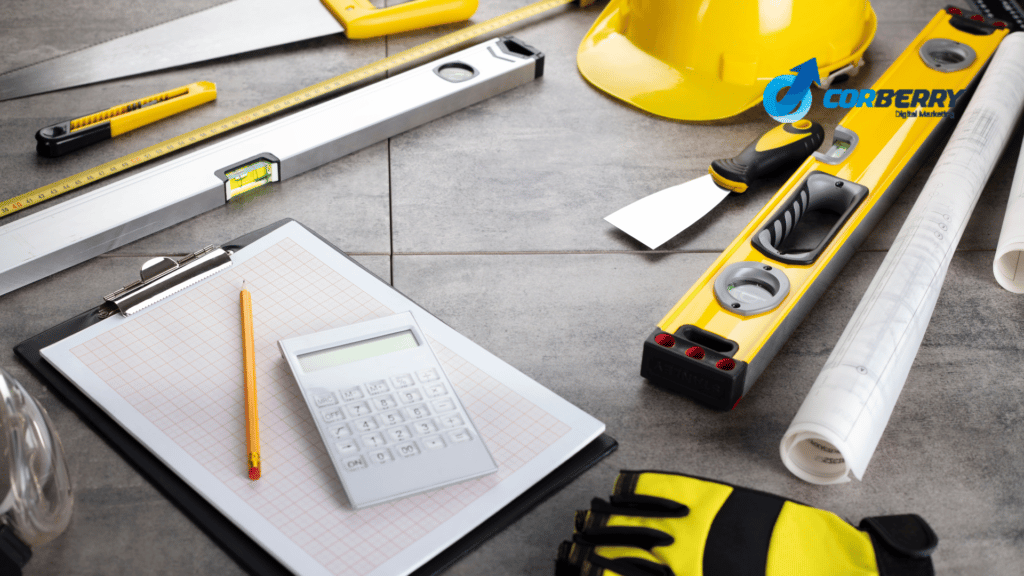 If you're a contractor looking for a way to advertise your business online, you've come to the right place. Pay-Per-Click or PPC is a great way to attract traffic to your website and introduce your services to new people.
They are cost-effective and have very fast results. It's a great way to let people know around you that you're one of the best contractors in town.
So, what do you need to know about PPC for contractors? Let's get you equipped with the right knowledge to get you started.
What Is PPC?
PPC stands for Pay-Per-Click and it's a form of online advertising where advertisers pay for each time a user clicks on their ads. The goal of the ad is to lead and influence the user who clicked on the ad to complete a desired action or become a paying customer.
PPC can be a way for contractors to attract traffic to your website and let potential clients learn about your services. This helps you become easily discoverable online so that potential clients can easily find you and contact you about your services.
How Paid Search Works
Ad hosts have multiple ad spots on their platforms and whenever a spot opens up, an auction takes place for who gets it. The price of this spot depends on multiple factors, like the bid amount and quality of the ad. The winner with the highest bid will appear in the top position of the ad host's platform.
To become part of these auctions, advertisers need accounts on the ad host's platform. This allows them to set their ads, bids, and the specifications of where, how, and to whom the ads will be shown.
Basic Elements of PPC
If you're exploring PPC for contractors for the first time, you'll need to have a good understanding of the basics of PPC. Here are some terms and concepts that you should be familiar with to help you get started.
Ad Platforms
The largest and most common platforms for PPC are search engine result pages (SERPs). Some of the biggest contenders in this category are Google Ads and Microsoft Advertising.
Google Ads handles all the PPC ads you see in Google's SERPs. It's currently the largest Pay-Per-Click platform, so a lot of advertisers are interested in getting a spot here. As a contractor, getting your ads placed on Google's SERPs could drastically increase the traffic to your website.
Alternatively, Microsoft Advertising shows ads on the Microsoft and Yahoo networks. Microsoft Advertising may have a smaller audience but according to statistics, Bing owns 8.88% of the world's search market share in June 2022. Statistics also show that in May 2022, Bing.com had 1.2 billion unique global visitors.
This makes Microsoft Advertising still a viable platform for PPC ads.
Keywords
Keywords are an integral part of PPC. It is what advertisers use to connect to the search queries of users who are looking for products or services. When a user types specific queries or phrases in search engines that match your keyword, your PPC ads pop up on their screen.
Don't get confused between keywords and queries. Keywords are what advertisers use to target the queries of users. Queries are what users type in search engines to get matched to keywords.
There are 3 keyword match types that you need to be aware of. To help you better visualize how each type applies to keywords, we will use the example "contractors for hire.":
Exact match – The query of the user matches the keywords of the advertiser exactly. For example, "contractors for hire."
Phrase match – The query of the user moderately matches your keywords. Your ads should include the meaning of your keyword to be considered a phrase match. Also, the keywords must be typed in the correct order even if it has other terms before or after the query. For example, "contractors for hire near me."
Broad match – The query of the user relates to your keyword. For example, "the cost of hiring contractors."
Negative Keywords
This prevents ads from popping up when users have queries that are mildly connected to your keywords but are actually unqualified traffic.
For example, your keyword is "contractors near me". If a user searches for "free contractors near me" then that means that the user won't be a potential client.
Bidding and Budgets
For you to get a spot on an ad host's platform for your ad, you'll need to outbid everyone who is also aiming for the same spot. This is where bidding and budgets come in.
Budgets are set at a daily spend level. It's important to remember that this is an average, not a maximum so there are times when you can underspend and overspend your daily budget. The maximum would be to spend as much as twice your daily budget.
Don't worry about spending too much overall because budgets can overspend daily, but you can't overspend your monthly budget.
As for bidding, Google is keen to get advertisers to use automated bidding solutions. These allow advertisers to set specific goals for their campaigns and leave the decisions to advertising platforms. The platforms will then determine the most appropriate bid for each auction.
Ad Rank and Quality Score
Simply being the highest bidder won't guarantee that your ads are successful. Search engines look at multiple factors to determine which ads should be featured at the top of the list of ads in SERPs.
For example, Google considers the following factors:
Max bid.
Quality score.
Ad relevance and quality.
Ad format.
Quality score is an indicator of how relevant your ads, keywords, and landing pages are to users who see your ads. It is represented by a score of 1 to 10 with 1 being the worst and 10 being the best.
The lower your score, the more you'll pay for your PPC ads. In contrast, the higher your score, the less you'll pay for your ads.
Targeting
Choosing the right keywords is important. It makes sure that the ads are relevant to the queries of the users. But to fully optimize campaigns, advertisers can set targeting options.
Device Targeting
Ads can be shown across multiple devices, like computers, tablets, and mobile devices. Advertisers can choose which devices the ads are shown to.
When creating strategies for PPC, you'll have to take into consideration what device your target audience uses. This can help you optimize your ads to appear more on those devices than on other ones.
Location Targeting
Some ads are more relevant to some locations than others. This is especially true if you're advertising local products and services, like hiring nearby contractors.
In cases like these, it would be highly beneficial to specify the locations where your ads will be shown. Advertisers can do so through location targeting.
Advertisers simply need to set bid modifiers. These modifiers mean that you're going to be paying less for locations that are not that relevant to your ads.
For example, you're a contractor in Florida. It would be smart to set your ads to appear more in your state and nearby states. You can then set negative bid modifiers on farther states so your ads don't appear as much there. After all, people in farther states may not be as interested in your services as those nearby.
Ad Scheduling
Your target audience may be more active at specific times of the day. To optimize your ads to meet your audience during their active time, you can schedule your ads accordingly.
Bid modifiers can be set for both days and hours. You can easily set negative modifiers in times when your target audience is likely inactive.
Frequently Asked Questions (FAQs)
Is PPC essential for my website?
PPC might not be the most essential element while starting a business, but slowly as the business starts growing, PPC is one of the crucial elements of a complete digital marketing strategy. Along with SEO, PPC helps your website to rank higher in search engine results.
What are the types of PPC?
Some of the types of PPC are paid search marketing, social media advertising, display advertising, and affiliate marketing, among others.
What kinds of businesses should use PPC advertising?
All kinds of businesses can use PPC strategies for their growth. The most crucial part is to identify the target audience and find relevant keywords that will generate leads and drive revenue.
Making the Best Out of PPC for Contractors
PPC for contractors can be a very daunting advertising strategy, especially if you're doing it for the first time. Having the basic knowledge of how it works, the terms you'll be encountering, and the elements of PPC advertising can help you navigate your way around. It can also give you a good foundation for when you're ready to explore the other technicalities of PPC.
As a contractor, you may think that PPC isn't that important to your business. After all, you can just get referrals from past clients, right?
The world is changing and if you don't have an excellent online presence, you're significantly falling behind your competitors. Investing in a good PPC strategy can help you attract more clients to your business and ultimately increase your revenue.
Related Reads: