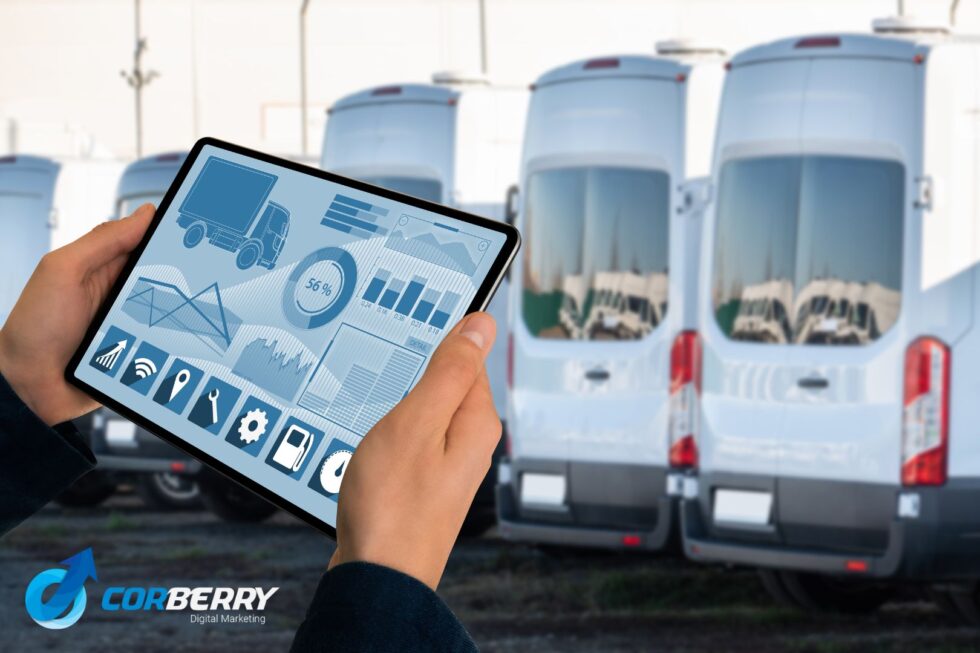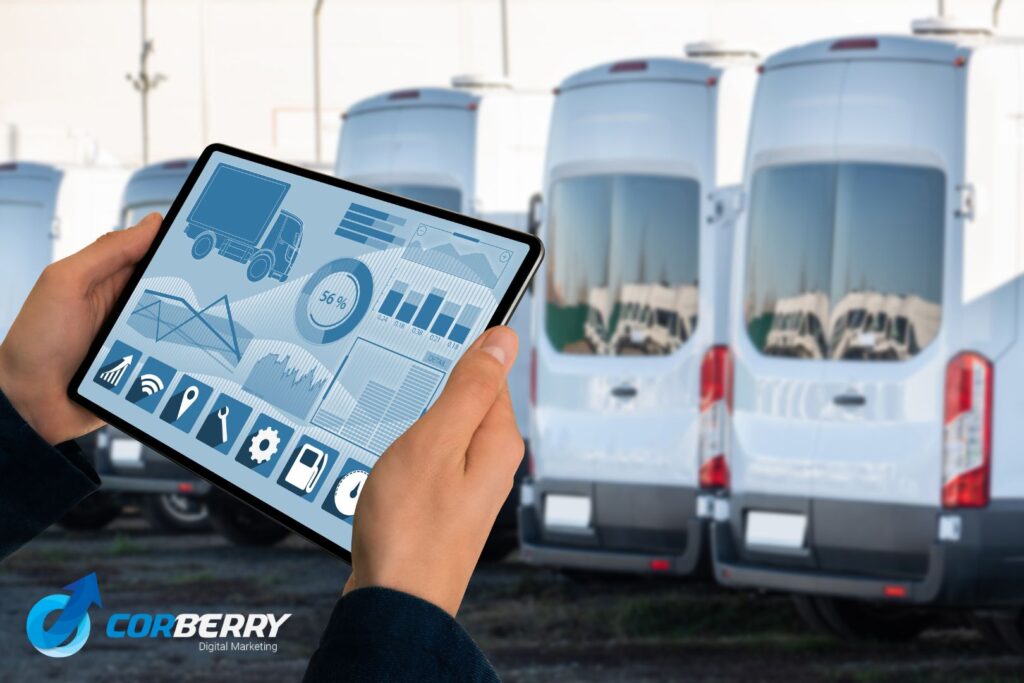 Being in a competitive field, like the Plumbing business, requires a lot of your marketing efforts to stand out from the crowd. In addition to handling a team of professionals and running your business, to bring your business under the radar of your potential customers, you need practical and easy plumber marketing ideas.
This article will help you brainstorm effective plumber marketing ideas to grow your customer base.
The Need for Plumber Marketing
The following are the benefits of plumber marketing:
Increases brand awareness.
Brings more visibility to your plumbing business.
Produces more leads, which increases your customer base.
The above-mentioned benefits are the whole point of needing plumber marketing.
Marketing Ideas for Your Plumbing Business
Your plumbing business needs the following plumbing marketing ideas to build brand awareness, get more customers, and drive revenue: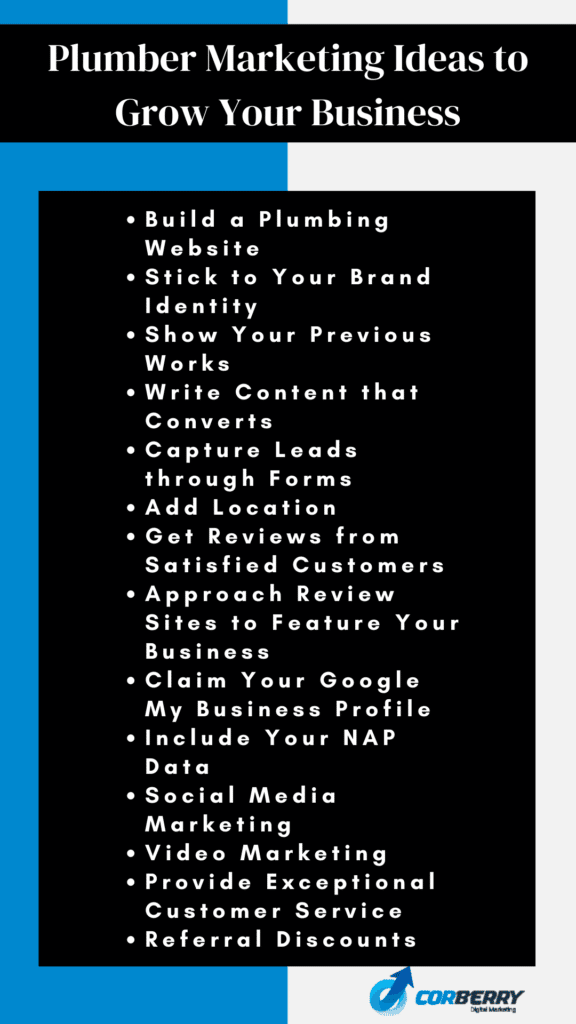 Build a Plumbing Website
People mostly search for plumbing services when the services are required immediately. You don't want to miss the opportunity to bring a helping hand to your potential customers, so your plumbing business requires a website.
Building a website for your plumbing business can help bring exposure and new customers. When you build your website, ensure it is mobile friendly. Statista's survey has shown that 54.4% of people use search engines from their mobile.
Optimize your website for mobile devices and every other device your potential customers might possibly use. Having a website with a fast page speed is what your business and your customers need. If your website's page speed is slow, customers would most likely immediately look for another website to avail the service they need. Try to have no hindrances in the way of your customers getting in touch with you.
Stick to Your Brand Identity
Your plumbing business shouldn't be the one customers find out of the ordinary, or just for immediate repairs. Your brand identity and services should make an impact on your customers and stay in their minds. This will lead them to seek out your services in the future, when they are in need again.
Design a brand logo, set brand colors, and a tagline for your business and brand. Having a unique set of elements to showcase your business will help your potential customers remember you.
This will indirectly cause them to prefer your business when in need, instead of taking all the apin to find another plumbing service.
Write Content that Converts
Once the customers have found your business on search engines, they will likely land on your website. Your website needs to have the content that convinces your potential customers that you have expertise in the plumbing business.
Write compelling and clickbaity content in the landing page that urges website visitors to take action. Your website will require a call to action, images or videos of your services, and testimonials, as well as blog posts or articles to interest users into trying your services.
Try to avoid duplicate content and keyword stuffing in the posts you create. Use Keyword Planner tools to find keywords for your business. You can set keywords based on your location to be found by customers in the same location as you (this is how you can expand your business and receive the maximum exposure).
Capture Leads through Forms
Optimize your website to have forms. These forms have information, like their name, contact information, type of service they require, and their preferred time for a call.
For example, let's say a customer would like to get your opinion to change their piping plan in their bathroom, these services may not be an immediate requirement, but you can contact them once the customer submits the form. This is an effective way of plumber marketing.
However, customers are going to contact you via phone when there is an immediate requirement of services.
Add Location
Let's say your plumbing company is widespread and you are providing services in different locations. In this case, you must add all the locations in which your plumbing company provides services.
Providing exact contact details of your service area guides your potential customers to contact the right branch to avail your services.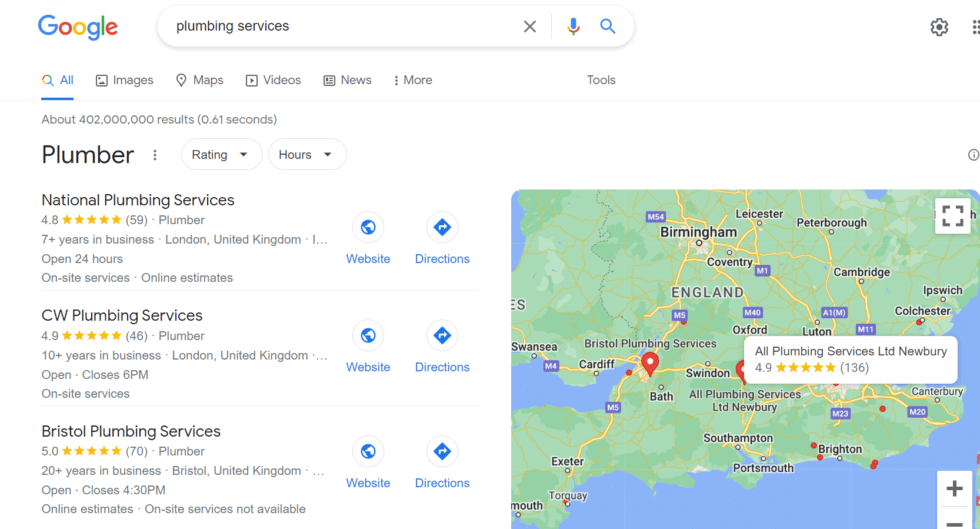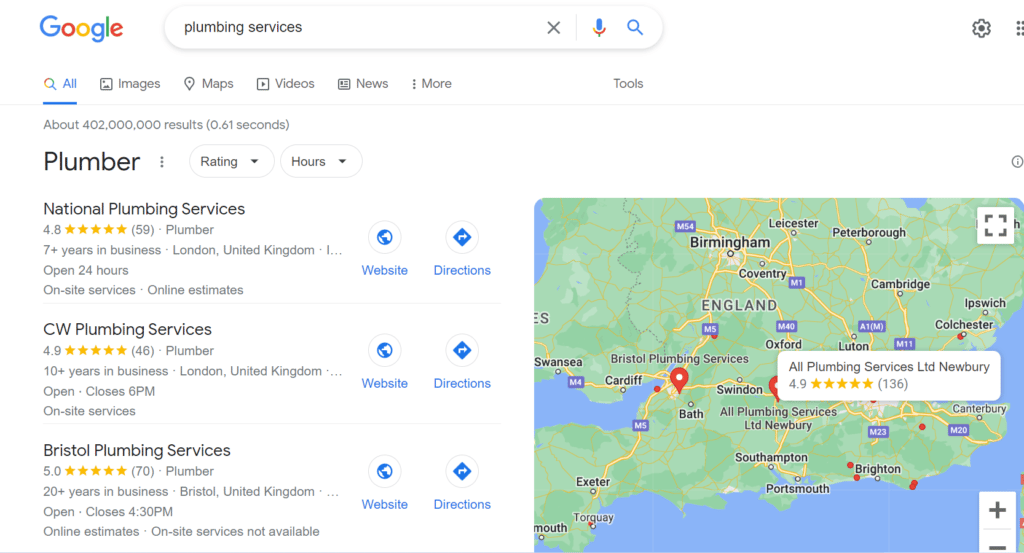 Get Reviews from Satisfied Customers
One of the best plumber marketing strategies to drive new customers is via reviews from satisfied customers. Reviews give a sense of hope and trust to new customers who are looking for plumbing services.
Optimize your website's home page to add the reviews from your customers. The home page is where every website visitor lands after clicking on your website's link. Hence adding reviews to the home page rather than in any other page makes more sense.
Approach Review Sites to Feature Your Business
In addition to getting reviews from your customers, approach websites that feature other businesses. For example, if a website lists businesses under the topic, "10 best plumbing services in Virginia," your plumbing company should be listed among them.
Your website would get a lot of visitors and possible conversions out of it. And, for those conversions to happen, your content marketing efforts need to be strong with an attractive and professional plumbing website.
Claim Your Google My Business Profile
Another plumber marketing effort you need to take for your website is by claiming your Google My Business Profile.
A Google My Business Profile is an effective and easy way for your potential customers to find your plumbing business online. Google search engines need to verify that you are the owner of the business, after which it is easy for you to update and manage the following information:
Pictures of your business.
Your contact information.
Include Your NAP Data
NAP data is the name, address, and phone number of your plumbing business. This is an important factor that you must have in your website for prospective customers and search engine crawlers to locate your business.
In addition to including your plumbing business, NAP data should be updated in the local directories, your Google My Business page, your Social media profiles, and on review sites.
Social Media Marketing
Start your social media journey by creating accounts on platforms like Facebook, Instagram, Twitter, Snapchat, Tiktok, and Pinterest. Add your website link to your social media bios. This will help your social media followers get an extensive look at what your business does.
Social media engagement is an important plumber marketing plan to drive more customers for your business. Conduct Q & A sessions, polls, and post your works on social media platforms to keep your audience engaged.
Being present on all platforms is another way to widen the opportunities for prospective customers to contact you.
Video Marketing
Take videos of your works and add them on your social media pages. You can stay a step ahead by creating video content. You can increase brand awareness by providing content like tips and tricks, how-to's, and DYIs, to attract new customers.
This type of content will signal existing customers and new customers that you are an expert in the field, allowing the trust factor for your business to increase.
Provide Exceptional Customer Service
The great customer service you provide for your prospective customers is a way to gain their trust. Your customers need to be heard and given a confirmation that their problems will be solved.
Set up a customer service team or handle your customers yourself with patience and try giving them the services required. A satisfied customer brings in more customers than you can market to your business.
Word of mouth marketing is still an effective and trustworthy mode of marketing. Your customers become your marketers when provided a satisfactory service. Be sure to provide one.
Referral Discounts
Referral discounts are a trend with small businesses nowadays. Plumbing companies like yours start giving referral discounts. There is something about discounts most consumers prefer.
Your business can use this marketing effort to drive new customers or work the old customers in the future with referral discounts.
Frequently Asked Questions
What is the best way to advertise my plumbing business?
Your plumber marketing plan should include at least some of the following:
Pay per click advertising.
Digital marketing.
Email marketing.
Video marketing.
Search engine ads.
What partnering efforts can I make as a part of my plumber marketing?
Research and find local businesses, like builders, whom you can partner with. Eventually, when a builder finds work, you may have work as well. And the same customer might contact you again for future problems, leading them to become a loyal customer.
Do business cards help with marketing my plumbing business?
Of Course, they do. Print your business name, contact information, in a well designed business card and give it out to your customers. You can always ask for nearby plumbing stores to give your business card to its customers. It's a win-win for both of your businesses. You can get your service products from the store while they refer their customers to you.
Conclusion
We understand that competition is huge, and it is pretty difficult to gain a professional edge over the competition while handling your business. Consult Corberry to scale up your plumber marketing efforts so you can manage your plumbing business.
Whether you are just starting your plumbing business, or if you are already the go-to plumber in your location, Corberry can enhance your digital marketing strategy and help you drive more customers to your business.
Related reads:
10 ways to create an effective web design for small businesses in 2022
PPC for Small Businesses – Strategies for 2022