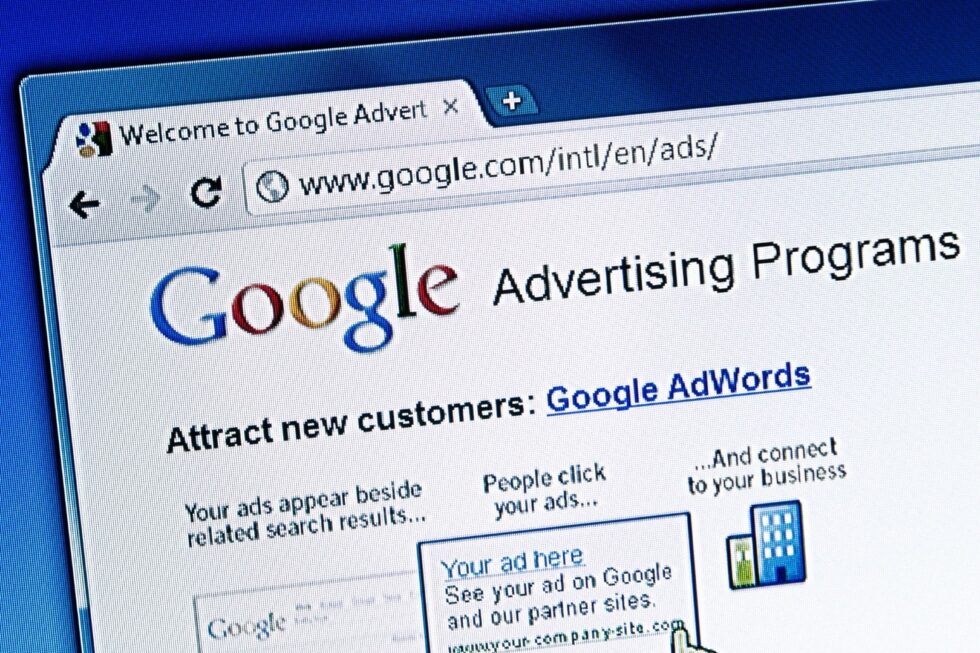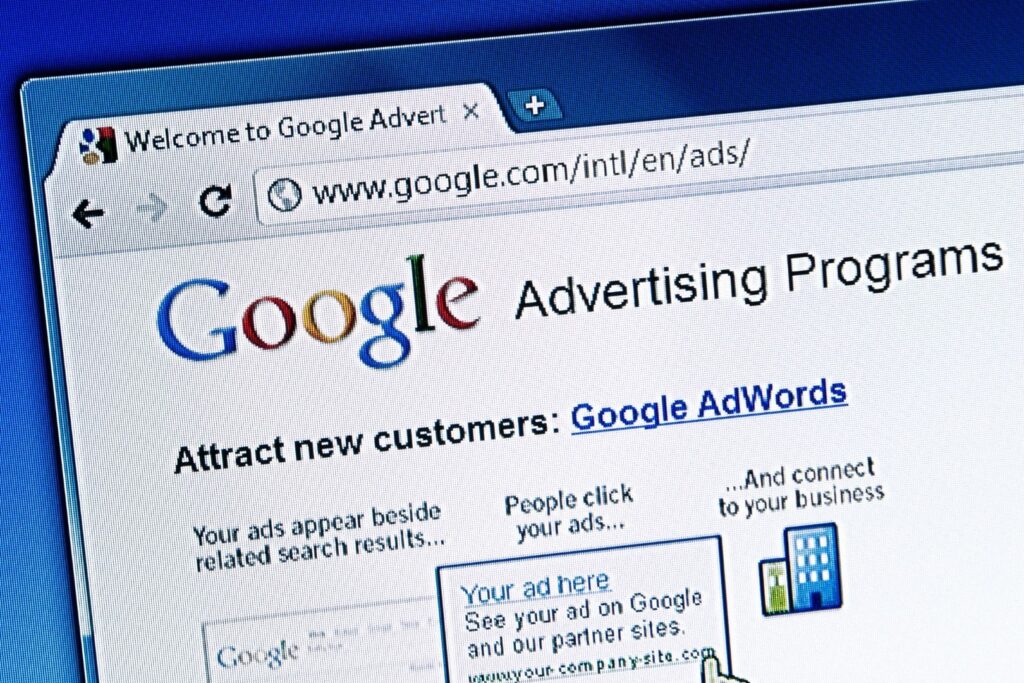 Imagine being present and noticed on a platform with over 270 million visitors. The exposure is greater than you can imagine. Yes, the number makes it evident that I'm talking about the Google platform. Google Ads is Google's advertising platform. Think of the exposure your brand would receive advertising on this platform. 
Google AdWords was original name in October 2000. In 2018, it was renamed Google Ads.
Here's what a Google Ad would look like (you must have seen hundreds of them, but adding it for better understanding):

The term, Ad, shows it's a Pay-Per-Click (PPC) ad. PPC is a way of marketing where you pay for the clicks on your ads and not for the views. Given the extensive reach of Google, advertising your business online, using Google Ads is a better way to achieve your business goals.
Related Article: Google Ads – Get More Customers
Reasons to Prefer Google Ads
If you are onboard to spend a few bucks on advertising for your business, Google Ads are the best way to bring exposure and potential customers to your business website.
The following are a few reasons for you to consider Google Ads:
Your ads can be text ads, video ads (Youtube Ads), or image ads. There is no restriction to your experimentation.
Advertising on the most used search engine gives your business (even a small business) an excellent opportunity to gain potential customers.
Though your website is ranking organically, your small business website might end up at the bottom of the page because Google Ads take up the first few positions in search engine results.
Advertisers receive 8x the profit in return by investing $1 in Google Ads.
These are a few effective and well-known reasons for you to consider Google Ads as part of your online advertising campaign.
Related Article: Google This: How to Manage Google Ads Fast
Tips to Make Use of Google Ads for Brand Growth
Using Google Ads effectively is a better way to bring brand awareness to your business. The following are a few effective tips for your brand growth:
Attain your marketing goals.
Prioritize keywords.
Focus on your target audience.
Pay for results.
Measure performance.
Advertise across platforms.
Connect Google analytics.
Integrate with CRM.
Set up conversion tracking.
Add UTM codes.
Attain Your Marketing Goals
With Google Ads campaigns, you have the opportunity to attain all your marketing goals, like:
Getting website visitors to take action on your website.
Calling your business for inquiries or service requests.
Visiting your physical store.
Installing your business application.
You need to focus on one marketing goal for a certain period and prepare your Google Ads campaign.
Prioritize Keywords
After deciding on a marketing goal for your Google Ads campaign, there is an essential factor you need to pay attention to keywords. Keywords are the only way search engine crawlers can list your website for its users.
You can use keyword planners (paid or free tools) to list your keyword ideas. You also should list long-tail keywords that can help your business reach the right audience.
Before listing, consider specific keywords used by your competitors, location, business type, and language to form your keyword ideas. This is to match your potential customer's search terms, which, in turn, can help you achieve organic traffic.
Focus on Your Target Audience
The very best part of online advertising is that you get to choose whom you are targeting. Not every person on the internet requires your business, so targeting each of them will likely not bring you conversions.
Instead, it is more effective to focus on people already in need of your products or services. When focusing on a target audience, narrow down the age range, location, gender, areas of interest, and types of websites they visit. This can help target the right audience.
Pay for Results
Rather than calling this a method, you can view this topic as an added benefit. That is, you have the liberty to finalize your budget for Google Ads. With this most significant advantage, as discussed before, you pay only for a potential customer's click and not for the views on your ads.
You pay for users to click on your image or text ads, or for them to watch your video ads.
Measure Google Ads Performance
Once you have narrowed down your keywords and target audience, and have started your Google Ads campaign, it is imperative to check how your ad performs.
Having a constant watch on your ad's performance can let you decide what works best and what doesn't. You can also change any of your inputs if your ads are not performing based on your expectations.
Advertise Across Platforms
Your Google Ads should be optimized based on different types of devices that your potential customers might use. Your google ads should be optimized for desktops, tablets, mobile phones, and even applications.
Restricting your Google Ads to only a desktop may not bring the reach you are looking for.
Connect Google Analytics
Connecting your Google Ads to Google Analytics is crucial because, after all your efforts in advertising your business, tracking their performance is mandatory. This step helps you track your conversions, goals, or any unique metrics you have set for your online advertising strategy.
Integrate Google Ads with CRM
With all the data and reports you collect for your Google Ads campaigns, you might need a single place to store all of them. You might already have a CRM (Customer Relationship Manager) to hold the record of your contacts and leads.
Connecting your CRM with Google Ads will be more efficient when bringing brand awareness to your business.
Set Up Conversion Tracking
You may need more help calculating your ROI (Return On Investment) instead of guessing them. Setting up conversion tracking is not a mandatory step in your Google Ads campaign, but it effectively provides accurate data on where you get your conversions.
Related Article: How To Monitor Keyword Rankings
Add UTM Codes
The Urchin Tracking Module is called the UTM code. Google sets this module to track any activity done by a user using a specific link. Hence adding UTM codes to your Google Ads will allow you to track the user's activity.
With UTM codes, you can get data on which Google Ads led to the most conversions. This, in turn, can help you figure out what kind of ad campaigns to prepare next time. Here's what your Google's URL builder will look like: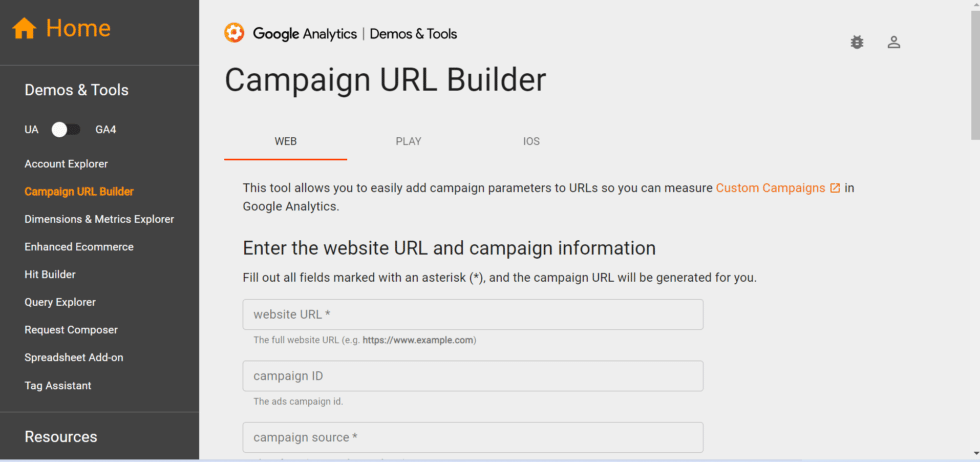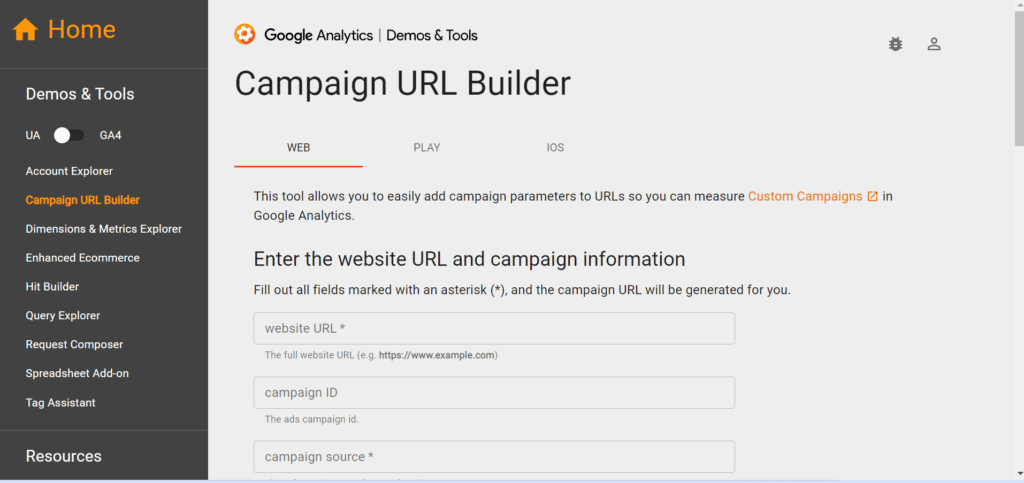 Conclusion
Given the millions of visitors to Google every day, effectively using the steps mentioned above for your brand awareness can lead you to success.
Follow Google's thorough guide to set up your Google Ads account for more brand awareness and thereby overall brand growth.
Frequently Asked Questions
Are there any additional resources to optimize my Google Ads?
Yes, there is. Making sure your strategies and Google Ads headline are attractive will be a waste if your landing page and thank you page is not optimized based on your ad campaign. Hence it is imperative to optimize the thank you page and landing page by including discounts, linking your social media accounts, or offering free ebooks.
What are automatic and manual bidding in Google Ads?
In automatic bidding, Google decides which keyword to bid on based on your budget, whereas in manual bidding, you determine the budget and the different keywords you want to target.
What are the types of Google Ads campaigns?
The following are the types of Googles Ads you can create in multiple advertising channels:
Search ad campaigns.
Display ad campaigns.
Video ad campaigns.
App ad campaigns.
Shopping ad campaigns.