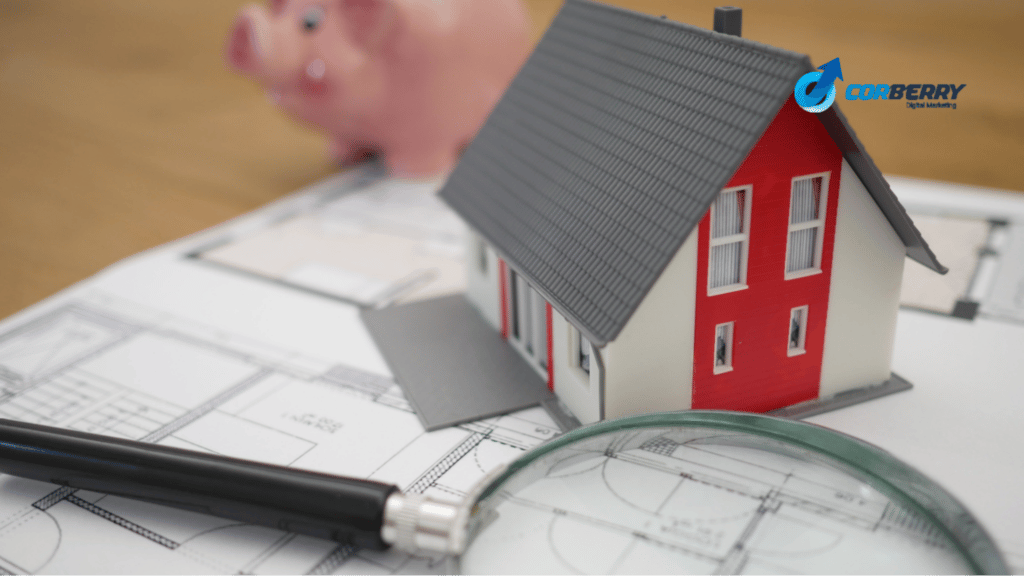 The satisfaction of marking a house "SOLD" is a great reward for any real estate broker or agent. However, this is no easy task for real estate agents to achieve. Given our privileges in modern-day real estate marketing, it's a good option for real estate professionals to dive into content marketing for real estate brokers to grow their businesses.
The Need for a Content Marketing Strategy for Real Estate Brokers
The real estate industry has changed drastically over the past decade. In the past, real estate agents were found by people in nearby regions or through newspaper ads. But the past method left many with limited choices in real estate agents when they wanted to find a place. It's not the case nowadays, people can find real estate agents across the world. Also, people know how to check the expertise of the agents in their field.
Newspaper ads and word-of-mouth advertising will likely not fetch the number of potential clients you are looking for. In contrast, content marketing can bring you new clients, while bringing a brand identity to your real estate business.
Preparing an effective content marketing strategy has a vast array of benefits. The following are a few of these benefits:
Builds trust among your former and new clients.
Portrays your real estate business as an expert in the industry.
It helps drive organic traffic to your business.
Ensures social media presence.
How Effective Content Marketing Strategy Makes a Difference
Content marketing for the real estate industry has two categories to consider. On one side, you have control over the content, while on the other, you don't have control.
Creating content, writing blog posts, shooting YouTube videos, and doing other types of real estate content marketing that you can carry out for your business are all in your control. At the same time, however, customer ratings and reviews about your business are all out of your control.
Creating content that your prospective clients can relate to helps to bring visibility, revenue, and profit to your business.
Content marketing for real estate revolves around a few ideas, which we will discuss below:
Set goals.
Written content marketing.
Video content marketing.
Infographics content marketing.
Set Goals
The goal of every business's content marketing strategy is to expand their business. But just the thought of growing your business will not help in the field of content marketing.
Narrowing down your real estate business goal can help. For instance:
More lead generation for the upcoming month.
The conversion of leads to new clients.
To sell properties.
Establishing a better customer relationship.
Your real estate content marketing strategy should revolve around the same based on your goals for the month or quarter or any custom month. Be sure all your content is not only about you but addresses what your potential clients might expect from the real estate industry.
Written Content Marketing
Before discussing the ways you can attract your potential clients via a written content marketing strategy, it is imperative that you, as a real estate professional, own a website. Your website should contain valuable information for your clients.
Everything is written, from blog posts and news articles to website content. It's your responsibility to showcase the best of your business via the written content marketing that you choose to put out. The more extensive and detailed your content is, the more dominating you will be in the real estate marketing field.
The following are a few content marketing ideas you can follow:
Speak about your clients. Showcase the process you have been through to close a deal. Add your client testimonials to your website. This adds a positive note to your real estate brand.
Educating your customers about your industry helps you portray your expertise in the area. Try creating content about statistics like selling houses, how many get converted, how often home buyers prefer their buying method, marketing tips for sellers, selecting a real estate agent, or personal finance. Be sure to provide content for both sellers and buyers.
Be more extensive about the information you provide to your potential buyers. Add details about the public services nearby, like schools, health care centers, transportation, local community offices, and other noteworthy places.
Update your website with the fundamental questions your clients might ask. This can help your website visitors get a basic idea about your real estate process and reduces the hassle of contacting you and waiting for a reply.
Link all your social media accounts to your real estate website. This broadens your brand visibility and gives clients various options to learn more about your real estate industry and contact info with zero hassle. Keep your social media accounts active. Try to post a creative on your social media accounts for every post published online on your real estate website.
Hop into email marketing for your real estate business. The subject line in email marketing matters the most. So try to create more engaging content. You can always get help from professional email marketing experts to market your business.
Follow search engine optimization tips to keep your website user and search engine friendly.
Your content marketing strategy should bring more value to potential sellers and prospective buyers. Try roping in internet bloggers and social media influencers for your business. Approaching influencers and bloggers for real estate businesses can help with local listings and drive more traffic to your website.
Video Content Marketing
As a real estate agent, you deal with physical space, and the first impression should, indeed, be your best impression. Now that every business is online, their first inquiry will be via Google.
Since you own a website and know the written form of content your website should have, here's the next step in your content marketing strategy: Video marketing for real estate agents.
The following are a few tips for your video-based content strategy:
Shoot house tour videos and add them to your website. Photographs are mandatory, but video tours are essential when showcasing a physical space. You can try YouTube videos by creating a channel for your business. Don't forget to link it with your website.
In addition to house tours, take videos of the neighborhood as well. This helps the potential buyers imagine themselves in the space and urges them to visit it.
In addition to house and neighborhood tours, you can try to cover the highlights of the local businesses in that area. Your clients will likely be impressed with the details you present in your youtube videos.
Like you add reviews of your clients on your website, you can also try getting testimonials in video format. Video testimonials are more humanized.
Infographics Content Marketing
Like written and video content strategies, image, or infographics, play a significant role in daily marketing for real estate. An example of infographics content marketing would be Pinterest. The following tips can help you ace your infographics content marketing:
Take pictures of every nook and corner of the house. Also, don't forget to take photos of the neighborhood and local business community. Your images are the ones that strike your client's eye, after which they might hop onto one of your video tours.
Share property pictures on your social media platforms with a detailed description and your contact information. This might increase lead generation.
Collect all the images you have captured so far, coordinate them, and try creating a presentation. A slideshow presentation will be a more professional creation of content.
Always have your team photo on your website (try to avoid adding professional pictures). People would always like to know more about whom they buy their houses from. This connects to them on a personal level.
Do's and Don'ts in a Content Marketing Strategy
Now that you are aware of the primary three content strategies, here are a few do's and don'ts to summarize your real estate content marketing ideas:
Do's
Add contact information and social media links to your website.
Optimize your website to archive older content (those which are out of trend or no longer serve a purpose to your real estate business).
Categorize every content you produce. Publishing blog posts based on category can help website visitors find the content more accessible.
Allow subscriptions for your content. Subscriptions lead users to get your content updates directly to their emails instead of typing in your URL.
Do promotions for your real estate business often.
Don'ts
Try not to publish something that is not related to real estate. Posting filler content because you have no relevant content to publish is a terrible idea.
Don't always stick to some form of content marketing. Based on your content strategy, figure out if the blog or video should be long form or short form.
Try avoiding outside companies advertising on your website. Though it brings some revenue, it might affect the trust and authenticity of your website.
Related Article: How to Craft a Digital Marketing Plan for Your Business
Conclusion
The content creation process for your real estate business might seem like long and tedious work, but remember, it's worth it. Search engines and social media are the most significant aids you can have to grow your business as a real estate agent.
Plan a proper content strategy, as well as schedule and publish regular content to see your real estate business gain more organic traffic and sales.
Frequently Asked Questions
What social media platforms are best for real estate marketing?
Though every social media platform has its fair share of potential clients, being active on the following platforms should help your real estate marketing strategy:
What are the benefits of being a real estate broker?
You are your boss (i.e.) you get to decide whom you work with, set your schedule, meet new people, and be able to see your clients achieve their most significant milestones (buying the home you market and sell).
Are there any tips to help me handle my real estate content strategy more efficiently?
The following are the tips to help you handle your real estate content strategy more efficiently:
Write content as a real estate agent (i.e.) not as someone with a hobby. Real estate agents' perspectives should be evident in your content strategy.
Schedule the content at regular intervals. Posting content at regular intervals keeps your name on top of your client's mind.
Try producing more engaging content, which can drive more leads to your website.