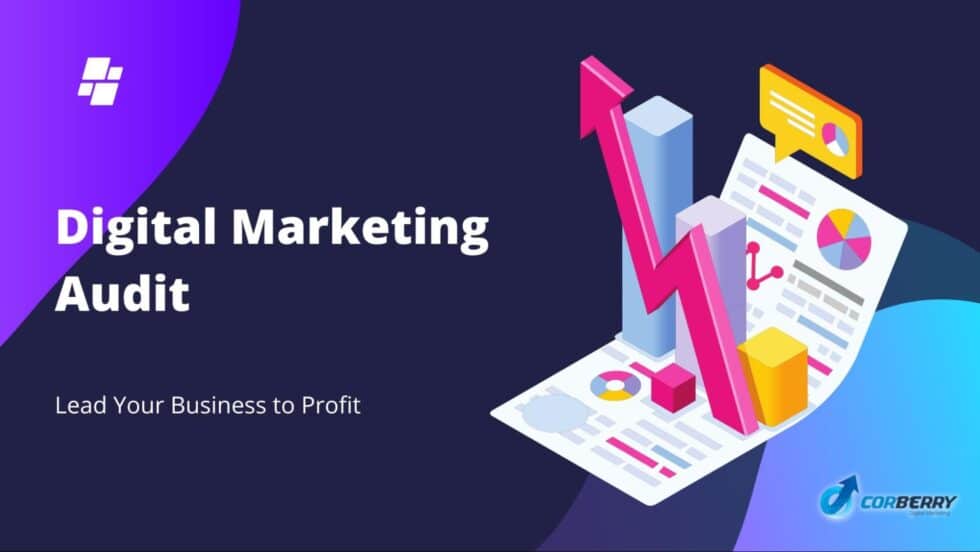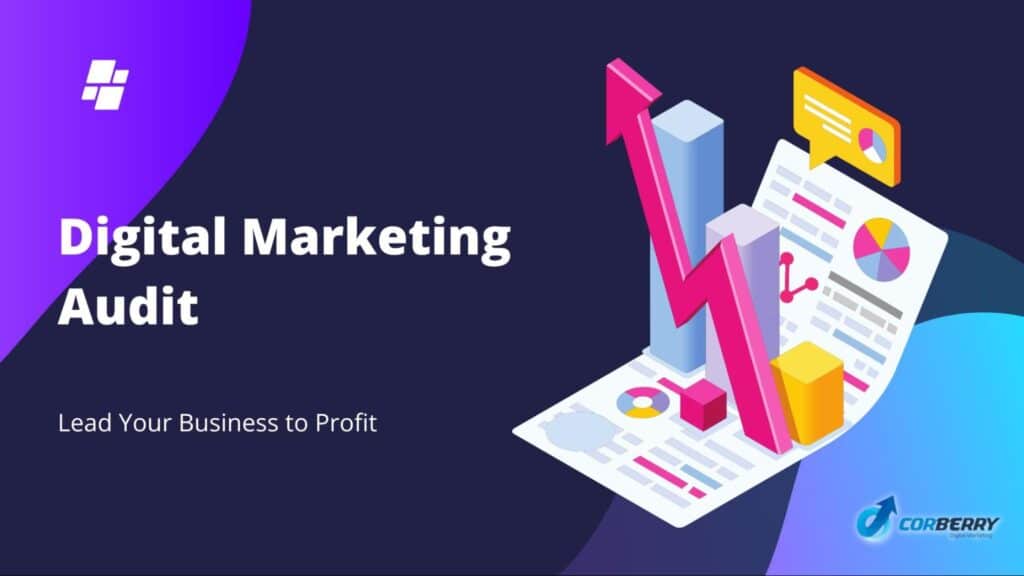 Digital marketing strategies are helping online businesses to grow in sales and increase their return on investment (ROI). A digital marketing audit is one of the most effective ways to track the performance of your strategies. This article aims to help you understand the benefits of conducting an effective digital marketing audit for your eCommerce business.
What Is Digital Marketing Audit?
While you are implementing a digital marketing strategy, you should track the performance and monitor the results. The digital marketing audit process can help you understand which strategies are working for your business, and enhance digital marketing performance.
The digital marketing audit also analyzes the goals of your business and helps online business owners understand its performance. Sometimes, you might have implemented every marketing strategy in your eCommerce business and struggled hard to understand why they are not working. A digital marketing audit for your eCommerce business can help you understand the loopholes in your marketing strategies and rectify them.
Why Do You Need a Digital Marketing Audit for Your Business?
There are several reasons why an eCommerce business needs a digital marketing audit. One of the main reasons is if you don't witness organic growth in your business anymore. Here are some crucial reasons why you need marketing audits for your eCommerce business:
If you want to formulate a marketing strategy to revamp your business.
To set up a definite goal.
Plan your business in the market.
To do a competitor analysis.
Valuable company insights.
What Are the Benefits of a Digital Marketing Audit
A marketing audit is beneficial for eCommerce site owners to realign the game and stand out from their eCommerce competitors.
With the marketing audit, you can better understand what strategies are not working for your business.
Competitors' insight is significant to make your business unique. A digital marketing audit will provide in-depth competitor insight.
You can create a successful marketing strategy by performing an effective digital marketing audit on your e-commerce site.
You can witness an increase in user satisfaction after revamping the performance of your strategies and goals.
Develop a strong website and identify the mistakes when approaching your target audience.
7 Ways to Conduct an Effective Digital Marketing Audit for eCommerce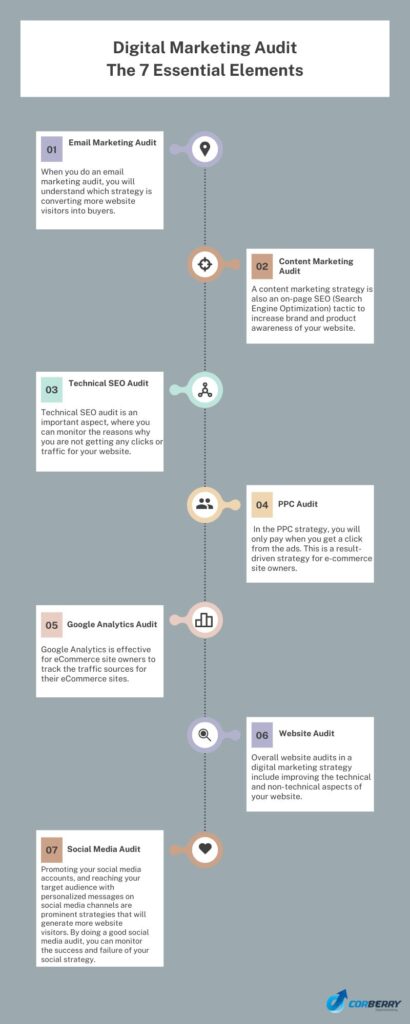 In a digital marketing audit, you will gain insights into your business, as well as the competitor's insights. There are several ways of conducting an effective marketing audit for an eCommerce business.
1. Email Marketing Audit
An email marketing strategy is one of the most effective ways to communicate with your customers and promote your products to website visitors. Online business owners send both promotional and personalized emails to potential customers to increase brand awareness.
When you do an email marketing audit, you will understand which strategy is converting more website visitors into buyers. In this audit, you can also analyze the factors that fetch more website visitors. In simple terms, you will know what is working for your target audience and what is not.
2. Content Marketing Audit
Content marketing is one of the best ways to improve the ranking of your website in search engines. It is one of the most significant digital marketing strategies to help online business owners increase their visibility in search engines. A content marketing strategy is also an on-page SEO (Search Engine Optimization) tactic to increase brand and product awareness of your website.
A content audit is a significant process to revamp and optimize your content for search engines. For instance, you can add meta descriptions, relevant product keywords with high search volume, images, and videos to captivate your website visitors.
3. Technical SEO Audit
Technical SEO audit is an important aspect, where you can monitor the reasons why you are not getting any clicks or traffic for your website.
Apart from the on-page SEO techniques, your website should also be optimized on the technical side. Your website might not appear in the search results pages for reasons, such as slow loading pages, not having a secured connection, glitches while loading the landing pages, or not being a mobile-friendly page.
By doing a technical SEO audit, you can rectify the technical errors of your site and generate more traffic. Not registering your site in the Google Search Console is also one of the many reasons why your pages are not being indexed in the search engine. So, technical SEO is one of the best digital marketing audits you can use to rectify errors.
Read More: Top 10 E-commerce Landing Pages Example in 2022
4. PPC Audit
Pay Per Click (PPC) is one of the best digital marketing strategies to generate a higher return on investment for online business owners. In the PPC strategy, you will only pay when you get a click from the ads. This is a result-driven strategy for e-commerce site owners.
At times, your PPC ads in eCommerce marketing will not generate revenue as expected. A PPC audit can help you analyze which ads are not doing well in the digital marketing channels, and which ads are. You can reduce the cost that you spend on the PPC ads by eliminating the ads that are not generating ROI.
Read More: PPC Consulting: 5 Powerful Tips For E-commerce
5. Google Analytics Audit
Google Analytics is effective for eCommerce site owners to track the traffic sources for their eCommerce sites. By doing an audit in Google Analytics, you will understand how to do the content marketing audit and improve the SEO.
This tool can help you determine whether you should do the overall digital marketing audit on your eCommerce website. Some significant aspects of Google Analytics that you can improve with the audit are things, like segmenting the users based on their actions, improving the conversion data, and understanding more about your target audience's preferences.
6. Website Audit
Overall website audits in a digital marketing strategy include improving the technical and non-technical aspects of your website. In this audit process, you can enhance the user experience by resolving the major problems that they face on the website.
You can check the URL and set the default one, change your marketing goals, enable the demographics on the site and analyze the interest reports. A Google Analytics account can fetch you different ideas to change the digital strategy that you are implementing on the site.
7. Social Media Audit
In order to boost the visibility of your eCommerce website, you should maintain the social presence of your brand.
Promoting your social media accounts, and reaching your target audience with personalized messages on social media channels are prominent strategies that will generate more website visitors. By doing a good social media audit, you can monitor the success and failure of your social strategy. Something that you can do is:
Check the insights of your top-performing content.
Analyze the posts that have gained a high percentage of shares and clicks.
Identify the successful marketing activities of your competitors in social media channels.
Look out for the social media channels where the presence of your target audience is high.
You can check the location where the audience engages the most and target them through personalized content and messages.
The social media algorithm changes periodically, so you should check the trending content and create posts accordingly.
Final Word
Digital marketing strategies are helping online businesses grow and improve their visibility among the target market. Building digital marketing strategies for your online store's growth is a great way to create a successful eCommerce business.
You should also do a comprehensive audit of the digital marketing strategies that you have implemented to measure your success. A digital marketing audit for eCommerce stores is necessary to witness consistent results. We have listed 7 ways to do a successful audit for your eCommerce stores, implement these functional ways and improve your sales.
Frequently Asked Questions
1. What is the importance of digital marketing in eCommerce?
Digital marketing strategies can help your business organically achieve a global reach. If you are not aware of your target audience's preferences, your business will probably not provide the expected results. Implementing digital marketing strategies will help you learn more about your target audience.
2. Why digital marketing audit is necessary?
Now that you have implemented these strategies for your business, you should monitor the performance of the strategies to finalize the best ideas that are working for your business. In order to generate a return on investment and witness consistent results, you should do a digital marketing audit customarily.
3. What are examples of a digital marketing audit?
Social media audit, Google Analytics audit, and content marketing audit are the three best examples of digital marketing audits in eCommerce.