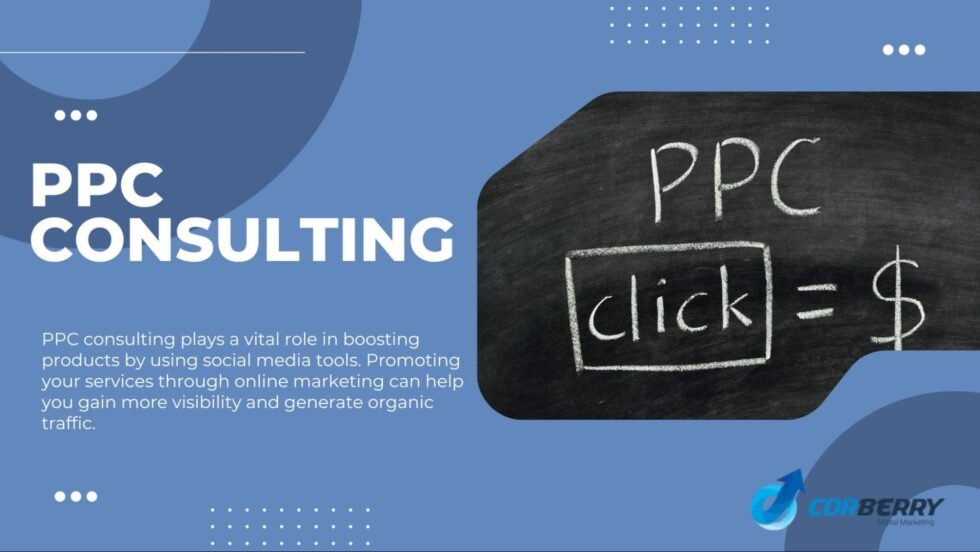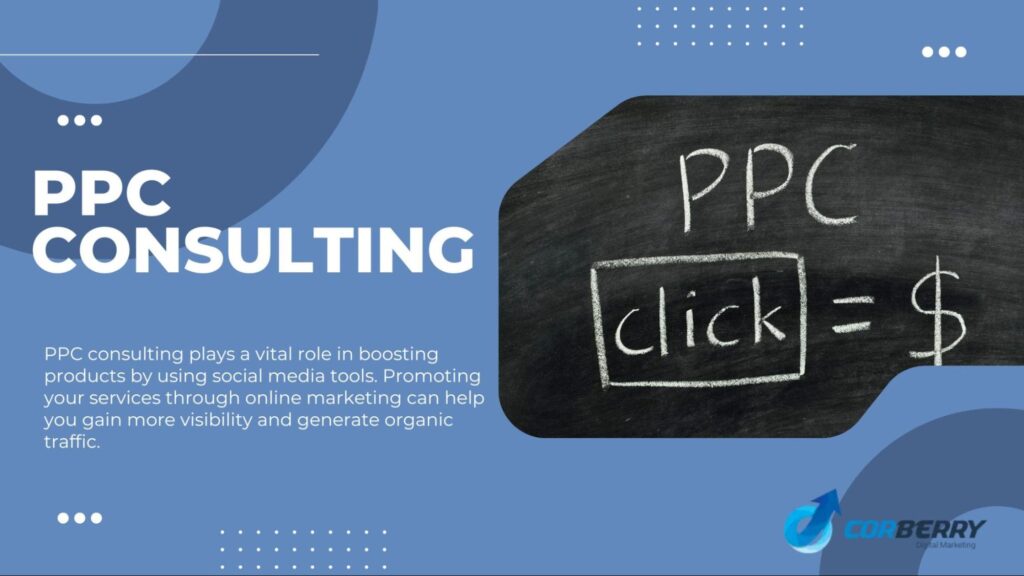 PPC consulting plays a vital role in boosting products by using social media tools. Promoting your services through online marketing can help you gain more visibility and generate organic traffic. PPC advertising is one of the most effective digital marketing strategies that can help you reach your target audience through various social media channels.
In PPC consulting, you will use major keywords with high search volumes that are related to your products and services. If you implement an effective PPC strategy through internet marketing, you will promote your products to your target market in the most cost-effective way. This article can help you learn efficient tips for PPC consulting in digital marketing services.
What Is PPC Consulting for E-Commerce?
PPC consulting for the e-commerce industry is about promoting your products through ads and paying for clicks through advertisements.
This way of promoting your products in digital marketing is more beneficial because online business owners only pay for the ads if their target audience visits their website. PPC consulting comes into the role when e-commerce owners are not able to do profound research on their target audience. The market research can help you gain more qualified clicks on their PPC ads, and drive a higher return on investment.
What Is the Role of a PPC Consultant?
Before choosing a PPC consultant for your e-commerce business, you should first understand the type of business you have, so you can formulate the right approach.
PPC consultants can help you curate the right message at the right time for your target audience. Also, consultants can monitor paid advertising campaigns. If you have any doubts about the PPC campaigns and PPC marketing, a consultant should clear the doubts effectively. A PPC consultant should formulate optimization strategies to convert more casual website visitors into members of the target audience.

Related Read: What Is PPC Consultation, and How Does It Improve Your Business?
5 Powerful Tips for E-Commerce PPC Consulting
1. Budgeting PPC Campaign
While budgeting a PPC campaign, you should first set goals for the business. For instance, if you want to invite more website visitors to your business, you should create and design marketing campaigns accordingly.
The daily cost of your PPC ads should not exceed and break your budget. To run a successful PPC campaign, you should first devise ad campaigns by calculating the daily budget. If you find Google Ads that are not performing well or generating an audience for your e-commerce website, you can cut down the ad.
2. Video Ads in the Marketing Strategy
Video ads can increase brand awareness and educate your target market about your products and services.
Video content is more effective than written ads, and can captivate the target audience and encourage them to click your ads. This marketing strategy in PPC consulting is a direct approach to your prospective customers. PPC consultants can help prepare the script for video content that targets your ideal customers.
When you embed the pain points into the video ads, your target audience may respond to your ads immediately, and visit your website to learn more about your services. Here are the important points that you should add to the video ads marketing strategy:
Your video ads should create curiosity among your target audience, so they want to click and learn more about the services.
The clickbait of your video content should include the pain points of your target audience that you are promising to resolve.
SEO (Search engine optimization) for your website is necessary since it drives more organic traffic. You can add relevant product keywords in the title and description.
If you are posting your video ads on social platforms, you can add frequently used hashtags in the video.
3. Landing Page Assessment
The landing page plays an important role in converting website visitors into potential buyers. While you are curating your landing page, you should also optimize it to make customers focus on the call to action button, and the price for your services. PPC consultants understand the importance of landing page optimization and can help you with identifying and effectively rectifying problems on your landing page.
A landing page should not have extravagant information about your services. Instead, you can create a landing page that defines the prices of services and has a clear CTA button.
Adding headings and titles to the landing pages should be optimized with the A/B testing.
Adding testimonials to the landing pages is also the best way to gain the trust of your target audience.
The call to action button in the landing pages should not be obscure. Your audience should know what they are signing up for. Hence, the description should be very clear, like 'Buy Now,' 'View the Collections', or 'Purchase Now.'
A PPC landing page is an ad that you display on different social networks. Hence, creative images and call-to-action buttons are significant to drive more traffic.
4. Adding Negative Keywords
Adding negative keywords to your target ads is more important to eliminate the chance of targeting the wrong audience base.
This is one of the unique keyword strategies that drive more qualified traffic for your site. The negative keywords in the content are closely related to your services and products. But, you can not reach your target audience with the particular keyword.
For instance, if women's nose rings are the product you sell in your e-commerce store, you may add negative keywords, such as women's jewels or finger rings for women. This can ensure that the traffic you gain only comes from potential customers.
5. Add Prices to Your Ads
Not every customer may click on your ads to view the prices for your products. While you are submitting your ads to paid advertising networks, you can add prices to the content.
This pricing strategy can help many customers decide whether they should choose your products or not. This strategy can also help online business owners increase their revenue through remarketing.
For example, when you add prices for the products in the ads, sometimes the target audience may not end up buying your products. But, you can remarket your products to the audience again. The chances of increasing the purchase rates in the remarketing campaign are high.
Frequently Asked Questions
1. Is PPC good for e-commerce websites?
A PPC strategy can gain more return on investment when compared to search engine optimization. A recent survey implies that a PPC advertiser gains $2 for every $1 they spend on the ads.
2. What is the best PPC strategy for the current trend?
Video content in the ads is one of the best PPC strategies for the current trend. Since videos are beating the algorithms in social networks, there is a higher chance of increasing your traffic with video ads.
3. How do you enhance your PPC skills for e-commerce websites?
Changing the geo-location to target the right customers, refurbishing the keywords to the current trend, adding negative keywords, and creating video content are the PPC skills that you should enhance for e-commerce sales.
Final Thoughts
PPC consulting services are evident when providing the desired results for your e-commerce websites. Compared to the other e-commerce strategies, i.e., SEO to drive sales, PPC consulting will generate more return on investment.
This article defines the five crucial strategies that have a higher chance of driving traffic and generating sales for your e-commerce websites. Implement these relevant tips for your business to effectively shoot up your sales!