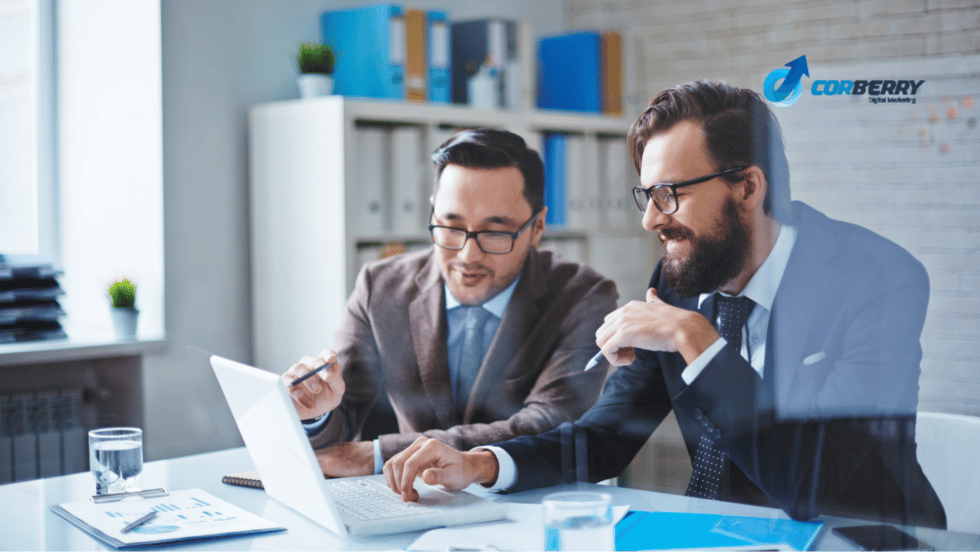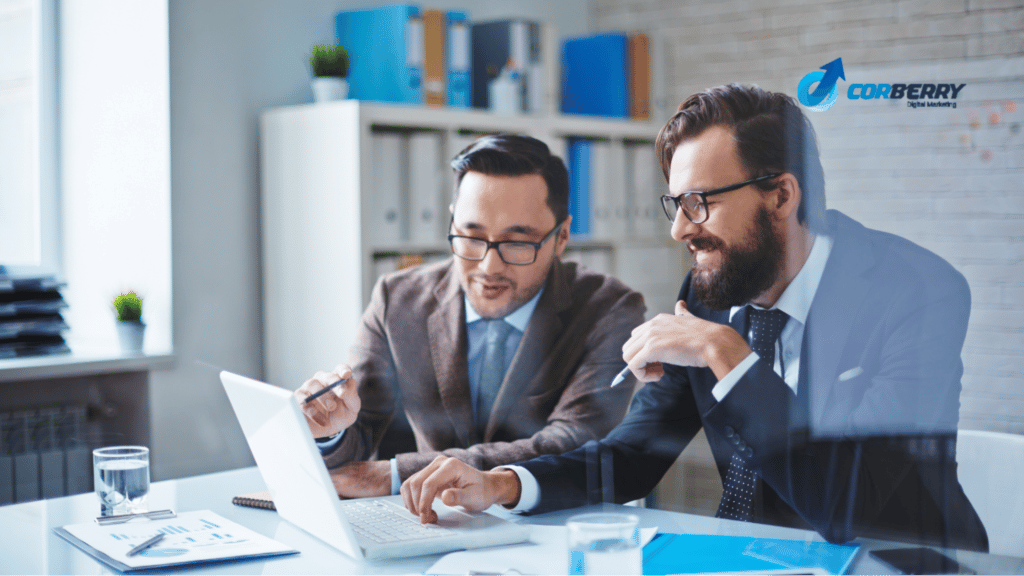 Online businesses consist of many moving pieces. A company is hard to manage from developing products, marketing, accounting, and balancing sheets. The scale of difficulty increases based on the scale of your business. The process is manageable if your business is small without much external help. But as your business grows, it is essential to have external help to maintain at least one aspect of your business. Enter PPC consultation.
This article focuses on PPC consultation and how it affects your business.
Benefits of PPC Consultation for Business:
How to Select A PPC Consultant for Your Business?
Hiring PPC Consultant for Your Business
What Is PPC?
PPC– stands for "Pay-per-click." The function of PPC is simple. It is a model of advertising in which you, as an advertiser, pay a fee to the publisher each time when one of your ads gets clicked. Organically, you will earn those spots online and need not pay any amount to market your product or service. But with PPC, instead of making those spots, you are "buying" those spots so that your product or services gets more visibility and gains traction among your target audience. Who offers these services?
Usually, search engines such as Google and Bing offer PPC campaigns. Another medium you can perform PPC would be social media ads such as Facebook and Twitter.
Related Read: A Complete Guide to Optimize Google Ads
How Does PPC Work?
Digital marketing revolves around the term "keyword." A keyword is a term that people use to search for their queries on search engines, so you can construct your marketing campaign around that keyword. Usually, search engines show your online ad only when people search for the product related to that keyword. So, choosing your keywords carefully for your product and service is essential. It is better to invest in focused keywords that are in trends.
These search engines and social media platforms contain different types of ads format, such as:
Search ads
Display ads
Shopping ads
Video and mail ads
Based on your preference, product and service type, and company goals, you can choose any of these formats and launch your campaign with the help of PPC tools.
The most popular PPC campaign tool would be Google Ads because it is popular and covers larger audiences since Google has 70% of the search market share.
You can also customize your campaigns depending on your long and short-term goals. Regardless of your choice of platform where you want to launch your PPC campaign, these steps are the generic steps involved in a PPC campaign.
STEP 1– Sign up for an ad account on any one of the ad platforms, such as Google Ads or Bing Ads.
STEP 2– You must create an ad for a product or service and can use any format. Here is where you will use the focused keyword related to your product or service, and at the same time, that chosen keyword should be trending to ensure that your ad gets as much visibility as possible.
STEP 3– The final step in creating a PPC ad is to set the maximum cost you are willing to pay for each ad click.
STEP 4– Once you are done with creating PPC ads for your product or service, it is time for the auction. Your ads go into an auction with other advertisers who bid on the same keyword that you chose for your PPC campaign.
The auction determines the order in which ads will show online. Once the auction closes, the final step is payment. You must pay a fixed amount to the publisher who publishes your ads on their platform.
Now that you have a basic understanding of PPC and how it works, you must understand the purpose of PPC consultation. You may think a PPC campaign looks easy, and you can take care of it independently. This is true for smaller businesses. However, once the scale of the business increases, the difficulty of the PPC campaign also increases. That's where you need external help for taking care of your ad campaigns.
Related Read: PPC for Contractors
PPC Consultation– What Is it?
A PPC consultation helps to give you an edge in your business. Instead of doing the PPC campaign manually, you can hire PPC consultants and agents to take care of your ad campaigns. With PPC consultants, you can customize your ad campaigns based on your business goals.
For example, some agencies may only set you up with ad accounts and give the remaining things to you to create and maintain. But this type of agency is suitable only if you have basic knowledge about PPC. Some agencies can give you extensive service and support, such as PPC campaign creation and management, and provide real-time data so that you can modify your campaign.
Investigating, taking time, and choosing the PPC consultant based on your business requirements and goals is best.
Instead of manually setting up a campaign, you can assign the heavy work to a reliable consultant and make sure that your PPC ad campaign runs effectively.
Related Read: E-commerce PPC management
Benefits of PPC Consultation for Business:
Hiring a PPC consultant is a requirement for big businesses. PPC consultants know what they are doing with your ad account to place your ad accounts correctly. What is the main reason business people hire third-party PPC consultants? The answer is "To maximize your business performance and ultimately achieve the required ROI (Return on Investment)."
The first benefit is the in-depth market analysis and actions required to achieve the desired results. For example, it is overwhelming to perform market analysis. Still, with the help of a PPC consultant, you get data about the current market trend in real time since they regularly measure trends. You can execute the perfect plan for your business when you have the correct data. With these professionals, you can implement intelligent tactics and strategies in your PPC business and ultimately get pay-per-click management.
The second benefit is a precise target audience. One of the main objectives of a PPC consultation is to decrease expenses and, in turn, increase conversion rates. Professional PPC consultants help you to analyze the data and make customized decisions for higher ROI.
The third benefit is time-saving. For those who are not experts, a PPC campaign can bleed your resources, both time and money. PPC consultation is beneficial here. A PPC consultant can launch and monitor all your ad campaigns and make any minute changes that can boost the sales of your product or services. The other sub-benefit of using a PPC consultant is focusing on other aspects of your business.
The fourth benefit is experience. PPC consultants have years of experience working with various clientele from different industries and backgrounds. Their skills and adaptability are beneficial for transforming your campaigns into profit-making ones. PPC consultants have information on how Google and other search engines work and are up-to-date with the latest trends, which is one of the main driving factors for running your campaigns successfully. Instead of wasting your time and money on your PPC campaigns without prior knowledge about PPC, it is better to leverage that experience.
How to Select A PPC Consultant for Your Business?
It is challenging to know what you need from a PPC consultant if you don't have any experience with a PPC agency. You must have a fully operational roadmap for your business that gives an exact idea of your long and short-term goals in order to measure that your business is on the right track.
Hiring PPC Consultant for Your Business:
You can find a PPC consultant for your business with the help of two approaches. The easiest way is to hire a PPC consultant for your business by leveraging online hiring platforms such as Upwork and Freelancer. You can post the job description and your requirements on those hiring platforms. From there, you must choose the best option for the candidates. This way is not only easy to find PPC consultants, but it can help your budget. The second way is more traditional: making an inquiry form along with the job description and requirements. Once you post the inquiry form, you must make an interview call for your candidates. The selection process is similar to hiring candidates from an online hiring platform.
If you hire a candidate with this approach, it is better to find a candidate with a Google Adwords Certified Partner designation. The PPC consultant has the latest trends about how online search engines work.
Ultimately, it is your money, and you should take the time and select PPC consultation for your business.
FAQs:
What is PPC consultation?
PPC consultation is a process in the third party that helps you to set up the PPC campaign and maintain your ad account instead of doing the process manually. With PPC consultants, you can customize your ad campaigns based on your business goals.
What does PPC mean?
PPC – Pay per click is an efficient way of internet marketing where advertisers must pay a fixed amount whenever their ad gets clicked. You must pay for the clicks that your ad accumulated.
Does PPC consultation help you make your campaign profitable?
PPC consultation helps you make your campaign profitable. Leveraging the expertise of PPC consultants will help you to understand the latest trends and help you to devise a plan for your PPC campaigns.
Conclusion:
PPC is an excellent tool for increasing the visibility of your business and, in turn, your sales of products and services. Without prior knowledge of PPC and expertise, it is best to rely on professional PPC consultation. PPC consultants have in-depth knowledge about ad campaigns and tools such as Google Ads and Bing Ads, which you can leverage to make your campaign more profit-driven.