Full Service Web Design Agency
Corberry provides a comprehensive, marketing cloud for multi-location brands to efficiently monitor and manage their digital presence across all locations.
FEATURES FOR MULTI-LOCATION COMPANIES
Monitor Your Brand's Presence for All Your Business Locations
Multi-location businesses need a comprehensive console to monitor and manage the digital presence of all your properties across the internet. Corberry Cloud offers a local look at the big picture of your brand's presence and reputation with our brand monitoring solution for multi-location companies.
Multi-Location Client Management
The Corberry Cloud was built with multi-location and brand reputation management in mind—giving multi-location businesses a bird's eye view of their reputation. Our platform enables businesses with two or more locations to: Tap into review scores, monitor social media activity, directories, review sites, and social networks, customize reporting for every location, benchmark and identify the best and worst performing locations.
Multi-Location Website Design, SEO, Build, and Ongoing Maintenance
Each location of your business needs a unique website with SEO optimization to stand out locally. Corberry's websites are fully customized to the distinct needs of each location. We'll work with you to customize the colors, photos, logos, other artwork plus the SEO, functionality, and design that'll best suit your brand and location.
SEO for Multi-Location Websites
Local SEO is an essential part of any multi-location business organization such as a franchise or profit center. Each individual profit center business location needs to have their own local SEO game nailed down so that when a local consumer Googles a product/service, your brand's nearest location appears. Our SEO solution for multi-location brands is designed to effortlessly address important ranking signals used to determine the value and relevancy of a website for core keywords.
The Challenge for Multi-Location Businesses
Multi-location brands are at a disadvantage when compared to single-location local businesses. That's because it comes down to creating and maintaining a cohesive customer experience online. Single location businesses only have one target audience to understand, one reputation to maintain, and one digital presence to manage.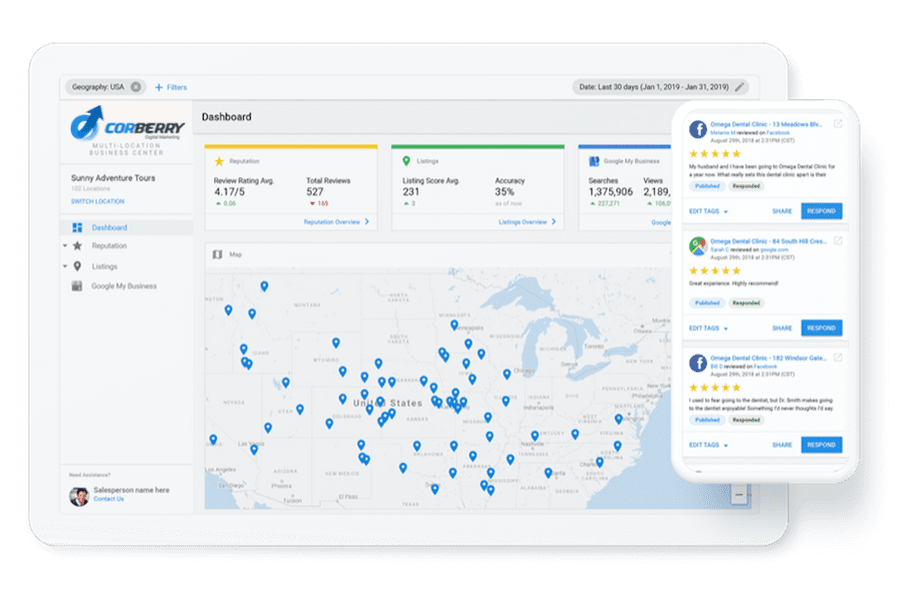 To be competitive, multi-location brands need to create the same hyper-local digital experience to connect with local customers across ALL their locations. The difficulty arises in manually monitoring and managing the chaotic digital presence of all your properties across the internet. This can be a daunting task. Errors easily slip through the cracks with so many locations to monitor. This leads to branding inconsistencies, errors in information, and reputation blind spots that confuse customers. This simply drives customers into the arms of your competition.
What's worse, is that you may not even be aware of an "under performing" profit center location with a reputation that's negatively impacting your overall brand online. With no visibility from central office, you may never even know about this brand hole and the need to address it.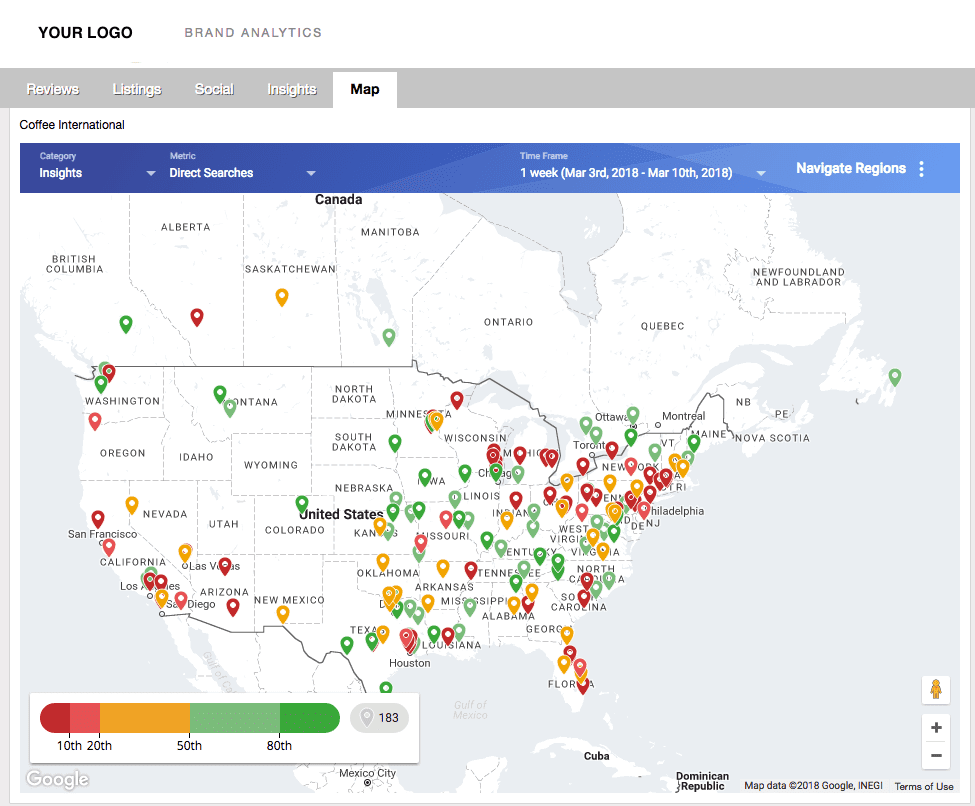 Get a bird's-eye view of your brand's virtual health or deep-dive into location-specific performance with the Corberry Cloud.
How Brand Analytics Multi-Location Works
The Corberry Cloud can be used by a brand manager to manage all locations, or white-labeled and accessed by each location manager to manage the marketing of their individual profit center.
Get a bird's eye view of your brand's online reputation and have the tools required to grow and improve it at a local and global level.
With hyper-local reputation, social media, advertising, and listings management and marketing, plus robust analytics and reporting to highlight best and worst performers, our platform enables you to stay true to your brand while creating a unique customer experience at each location.
Best of all, it's scalable from 2 to 2,000+ locations. This means you'll have the platform and tools necessary to cultivate a cohesive digital customer experience in all your locations, regardless of the size of your business.
Why Brand Analytics for Multi-Location Businesses is so special:
Expose big brand data:   see the big picture with ease, and get insights on how to better manage multiple locations at once.
Find the outliers:   See which locations are winning or need help, slicing data any way you want.
Bulit-in workflows:   Get work done with key workflows, like responding to reviews, made easy.
Built to be extensible: 

 

Currently, we support review and listing data, and most recently have added Google My Business Insights.
Powerful mobile experience:   Available anywhere to all users on a mobile device.
Multi-location businesses get a bird's eye view of their reputation
Enable your business with two or more locations to tap into your review scores and pinpoint your best and worst performers.
Brand Analytics shows businesses with multiple locations all of their reputation data, allowing them to easily monitor their online brand.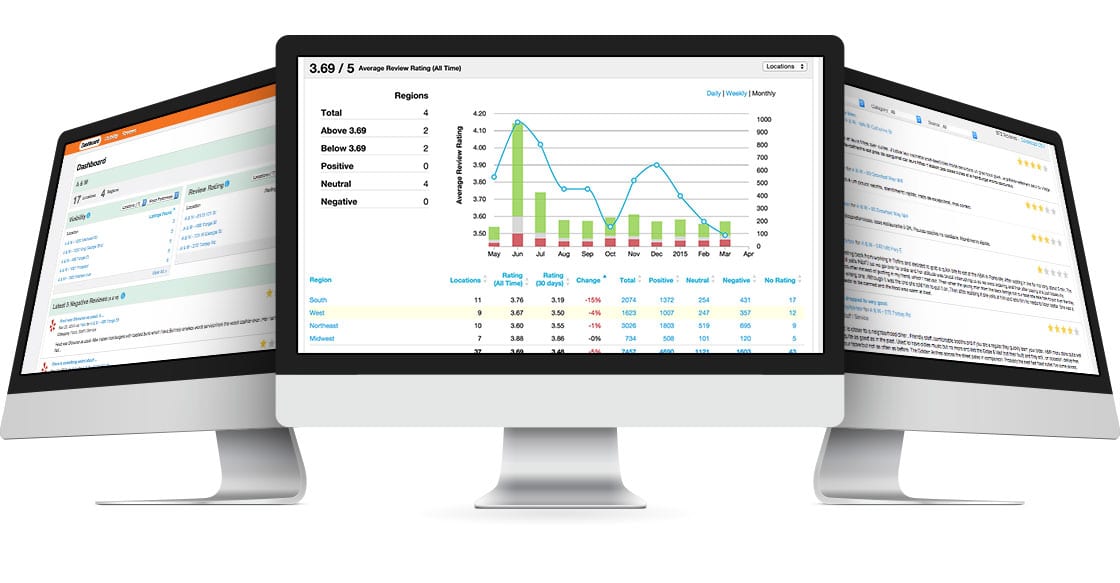 Take a local look at the big picture
It doesn't matter how much money companies pour into national advertising campaigns, customers are still going to judge their brand by how clean and organized the local location is.
If your have multiple locations, you need an easy way to monitor all of your reputation data. Corberry's Brand Analytics is the best-in-class tool for multi-location reputation reporting.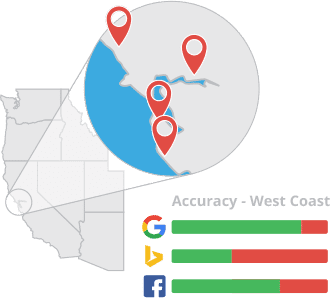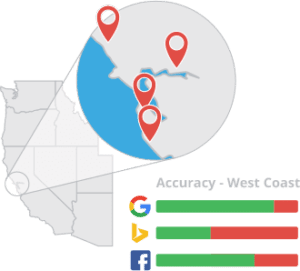 Manage visibility across locations
Brand Analytics simplifies presence management for multi-location businesses by reporting coverage of all their major directory listings.
Specify regions and customize the report for every client
See how and where locations are listed on directories, review sites and social
networks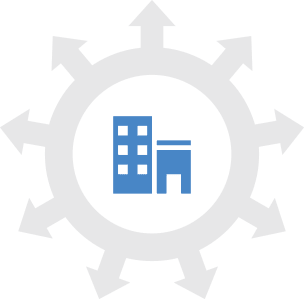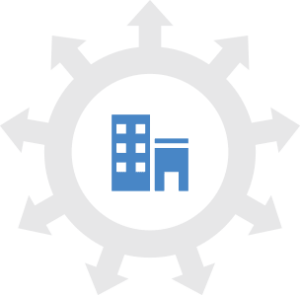 Scalable from 2 to 2000+ locations
Brand Analytics is great for small business and large brands alike. There is no limit on the amount of locations that can be added to reports.
Deliver roll-up reports that Leadership will love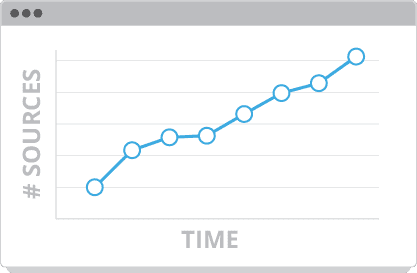 View total listings across all branches and regions.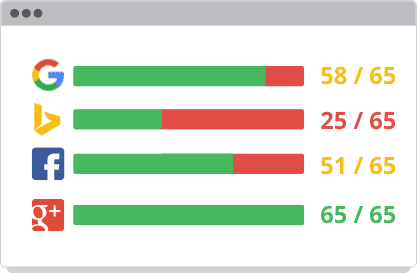 See which sources you're missing from and which listings have possible errors.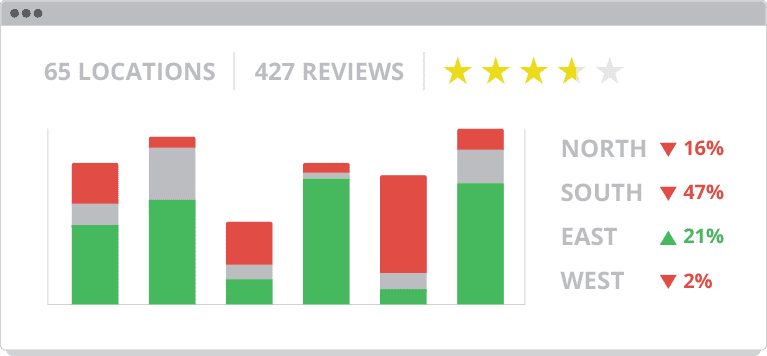 Sort, search and read reviews by region, location, keyword or rating.
Now brand and franchise owners can get an instant look at the reputations of all their locations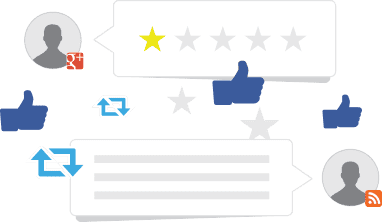 Take a brand's busy reputation data…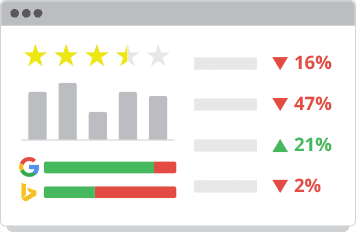 Compare reviews across the country
Online reviews are paramount to a company's online presence, and Brand Analytics allows brand managers to:
Understand trending themes in a brand's reviews
Benchmark and identify the best and worst performing locations
Monitor social media activity to detect signs of growth or stagnation in different regions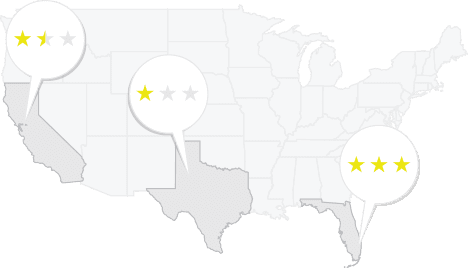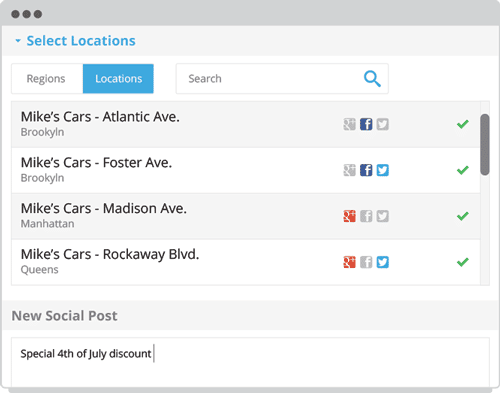 Create social posts for multiple locations simultaneously
With multi-location posting, brand managers can post to Facebook, Twitter and Google+ for numerous locations at the same time.
Post to multiple social profiles from one interface
Create and approve scheduled posts by region
Keep consistent brand messaging across all locations
Tell us about your project
Let us help you get your business online and grow it with passion
Contact us today and get maximum returns of your investments.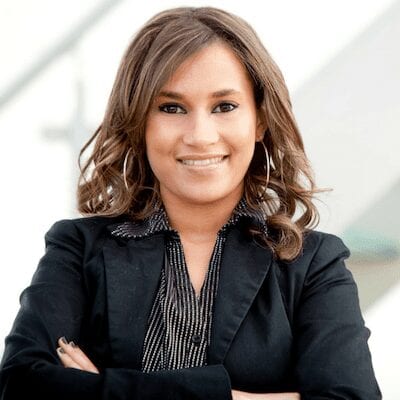 "We've searched for at a lot of Marketing Agencies but this team was the clear favorite. They have the right strategy and they've been awesome to work with."
Stella Crawford
Principal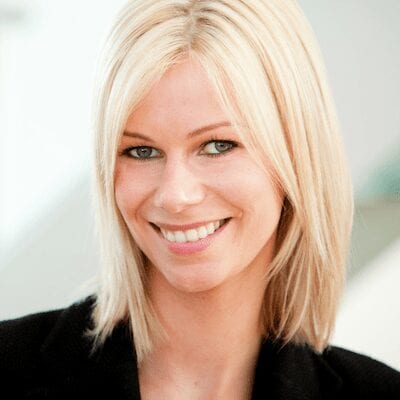 "We have doubled our leads thanks to this amazing SEO company. New website and tools are converting leads into customers."
Christine Long
Founder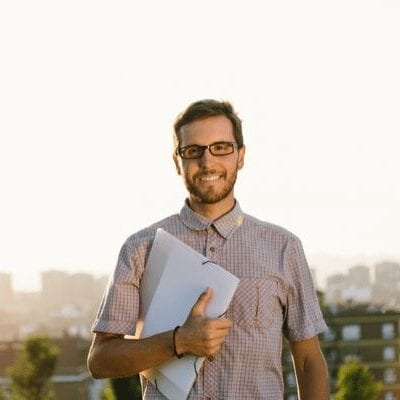 "My company's Google rankings and inbound site traffic improved significantly after just 2 months of working with Corberry. The service we've received from both their sales team and then the marketing services team has consistently been above our expectations."
Matthew Brooks
General Manager
Elevate your brand and create a sleek, integrative, and engaging website today to spread the word about your business and the services or products you offer. Get in touch with our web design agency to speak with talented individuals who are anxious to help you with your web design goals.
Call Corberry Digital Marketing today at 262-676-2368 to learn more. You can also fill out our free marketing audit form to get started.
Lead generating website
Optimised for mobile
CMS (WordPress) included
Blog setup