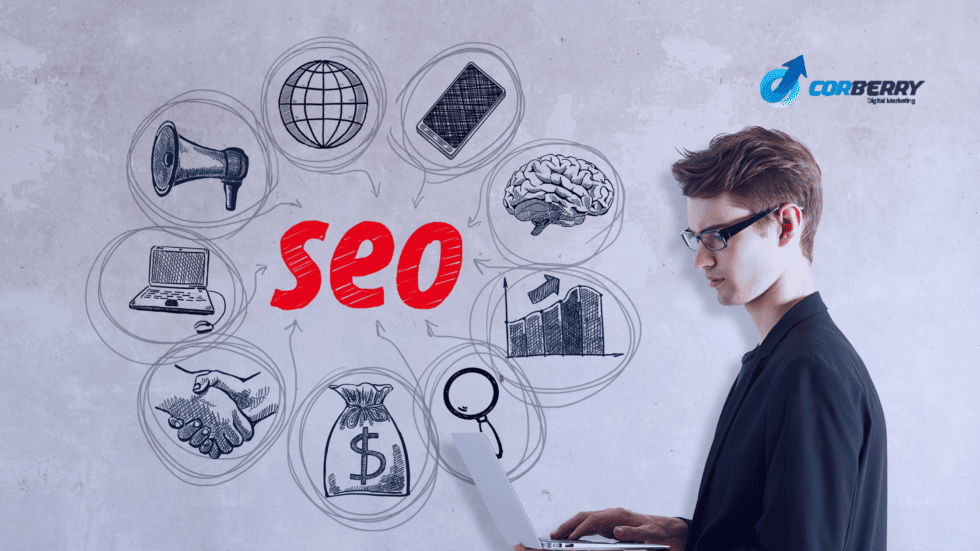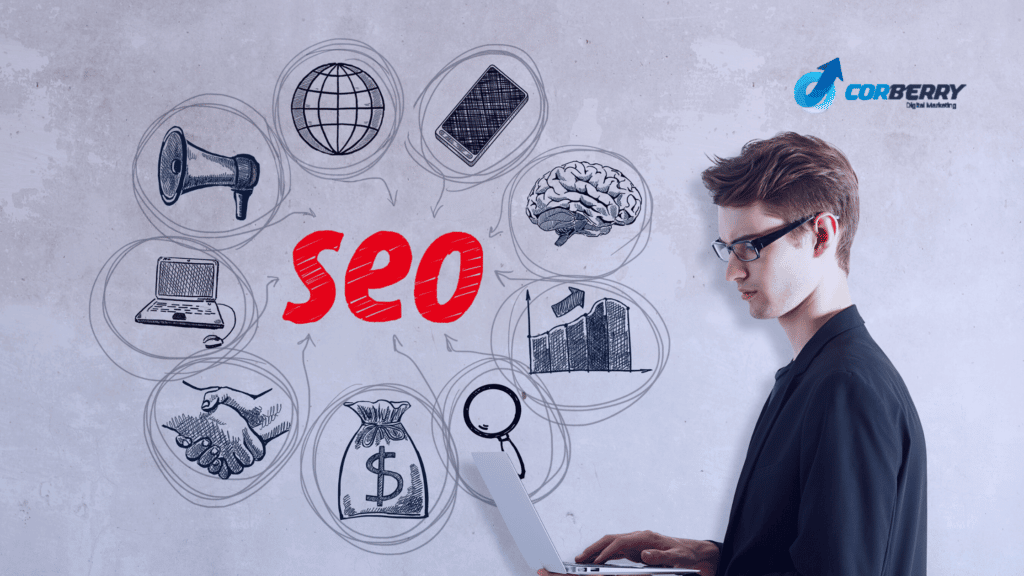 If you're considering hiring an SEO company, you'll soon realize they are many options to choose from. But before you make a quick decision, it's important to consider those options carefully.
SEO is an ever-changing practice as search engines update algorithms on a continual basis for a better user experience. You're busy running your business and may not have time to worry about organic traffic, keyword research, and search results.
That's where an experienced SEO company with SEO experts can help. Hiring SEO companies doesn't have to be complicated. You just need to know what to look for to find the right company for your unique brand.
Here are 10 factors to consider before hiring an SEO company.
1. Knowledge of SEO
You want to make sure you choose a company with personnel specializing in search engine optimization i.e. SEO specialists and experts. Look for a company that focuses on perfecting a few areas of SEO rather than promising to be a master of all aspects of marketing.
Make sure to take a look at previous SEO campaigns, SEO methods they used to get an idea of their service and skill. They should have a history of increasing organic search traffic and search engine results pages rankings for their clients. Avoid companies that make false claims or exaggerations about their history of success.
Related Article:
2. Market Status
Every company needs a good reputation, but an SEO company should have an exceptional one. They have the responsibility of achieving results and protecting the reputations of their clients.
Many SEO companies fail within the first few years of business. Be sure to choose an experienced company with a proven track record for success in the industry and an understanding to act according to the marketing needs.
3. Positive Reviews
Before you hire an SEO agency, be sure to check with friends and other business owners for referrals. Take the time to read online reviews.
An established company should have plenty of reviews over time. Avoid companies that have a flood of positive reviews in a short window of time.
An established company should have mostly favorable reviews. But most businesses do get an occasional bad review. Overall, they should have at least a 4.5 star rating.
4. Cost of Service
If your goal is to find the cheapest SEO agency around, please reconsider. That's never a good idea.
Not all companies are alike, and you want to make sure you are hiring professionals when it comes to the success of your business. A one-size-fits-all package doesn't take into consideration the uniqueness of your brand.
You want to choose a company that will work with you to ensure the best possible SEO services for a price that fits your budget.
No SEO company can transform a poor product or service into one that customers want. That begins with you.
An SEO consultant will help you build brand awareness, content development, and drive traffic to your site. Some, but not all, agencies can provide business consulting in addition to SEO services. A perfect SEO firm is the one whose business goals will align yours.
5. Innovative Approach
A quality SEO service focuses on the big picture and the particular strengths of your brand. Innovation, knowledge, and creativity are critical for a successful SEO campaign.
Be wary of SEO pros who focus solely on link building or only one aspect of SEO. If they don't mention things like load time, page speed, on-page optimization, content marketing, web design and an enjoyable user experience, choose another company.
You want an SEO service that helps put your company front and center to compete in a busy marketplace. The goal is to help your business stand out from the crowd.
6. Focus on the Audience
An experienced SEO Company understands the importance of targeting your audience. They need to understand your company, your product or service, and the ideal customer you hope to reach.
You must be able to convey this message and define your goals before an SEO specialist can execute the right strategy for your business. Whether you're hoping to attract locals or a global clientele, the right SEO company must understand who your audience is and where to find them.
7. Command of Social Media
Now, more than ever, people of all ages are using social media. In today's digital society, it's crucial to maintain a strong presence across social media.
A solid SEO company should understand the power of social media and the best ways to promote your business using these platforms. Advertising or sharing content on Facebook, Twitter, LinkedIn, and other platforms can raise brand awareness and reach new customers looking for what you have to offer.
Ask the company about their experience with social media campaigns before you choose the right team for your business needs.
Related Article:
8. Customer Service
Reading customer reviews can give you a lot of insight into a company's customer service record. Before you hire an SEO Company, make sure you can communicate with them.
Ask them how they will monitor your progress and when and how you'll receive updates. They should schedule times for regular updates and discussions on what they are doing for your business.
Be sure to take the time for updates so you can monitor any progress, ask questions, and make adjustments as needed.
9. Tools of the Trade
Knowing every little detail about the tools an SEO company uses isn't important. But knowing they can explain why they use these tools is critical.
A reputable SEO Company should have knowledge of tools like Google Search Console (GSC), Google Analytics, Aherfs, etc. for conducting audits, completing tests, and more. They should be able to explain their processes for conducting research, monitoring rankings and backlinks, and performing competitor analysis.
They should be able to tell you why they use certain tools and the successes they've experienced with other companies using their services.
10. Privacy and Maintenance
Effective SEO doesn't happen overnight. It takes time and sometimes trial and error to see success. Typically, you should start seeing real results within six months.
You could see earlier results, but a lot depends on the health of your site and the current state of your industry. If an SEO company promises instant results, steer clear.
Spammy, outdated SEO techniques can result in penalties, and this doesn't help your business or its long-term success.
Privacy is also a key factor for your business. Make sure the SEO company you choose has a privacy policy in place. You don't want to share your winning SEO techniques with your biggest competitors.
FAQs
What are the benefits of hiring an SEO agency?
The main benefits of hiring an SEO agency are:
Proper industry expertise on your website.
Staying on top of market needs and trends.
Proper knowledge of SEO tools.
Saving your time, etc.
Is SEO better than Google Ads?
If you are looking for quicker results, Google Ads would be a good choice. For long run organic results, hiring an SEO agency will give you better results.
How much does it cost to hire an SEO agency?
The cost of SEO services varies according to:
Duration
Service provider
SEO plan, etc.
The average cost of SEO is $1500-$5,000 per month.
Wrapping up
If you've been looking into hiring SEO companies, you know there's a lot to choose from. But not all of them are worthy of your business or your trust. SEO is a continuous process. If you want your business at the top, hiring the right SEO company is an important step in the process.
We'd love to talk with you about the best SEO strategies for your business. Contact us today to see how we can help you move your business forward.