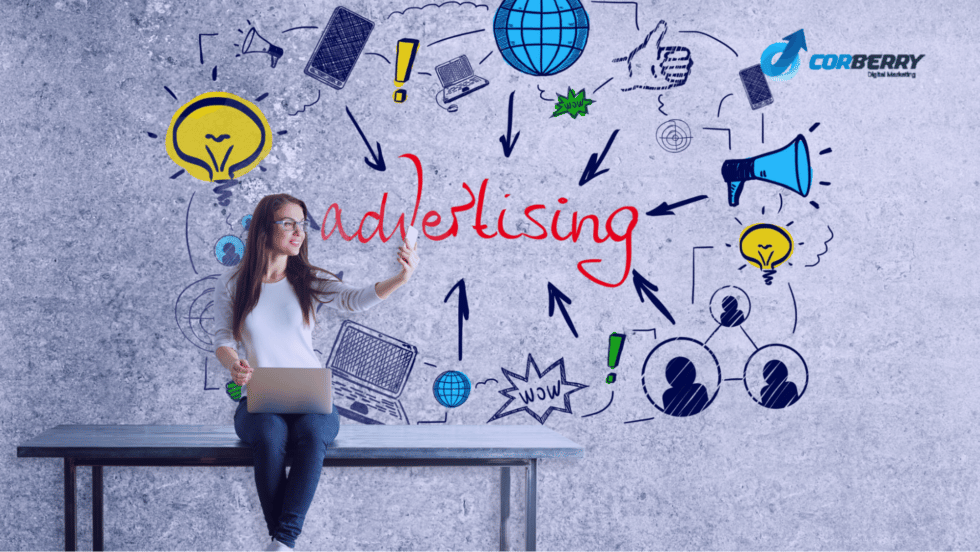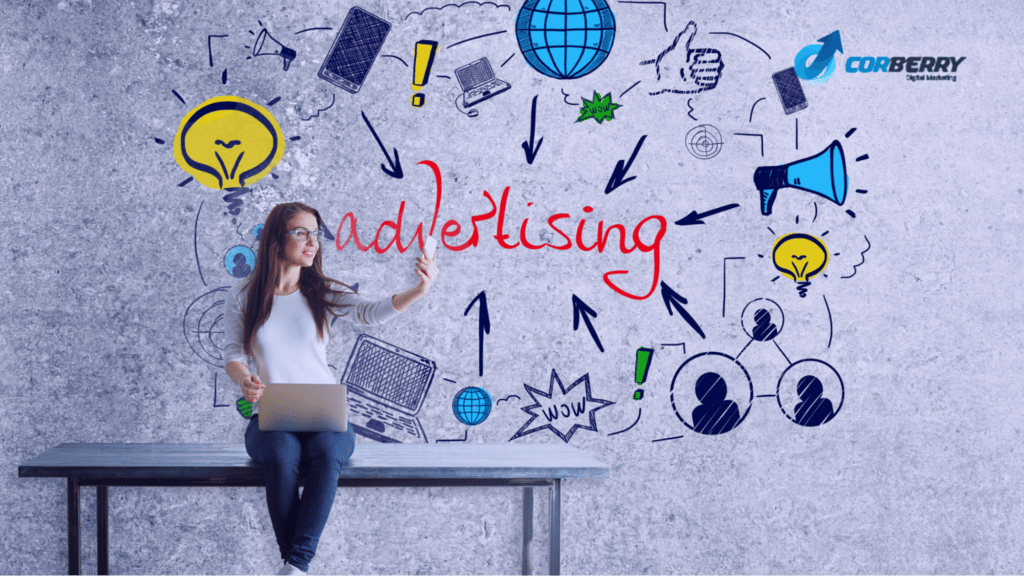 With millions of active users, Amazon has a deep understanding of products and customer engagement compared to any other eCommerce platform. With the increase of users on the platform, every day Amazon is evolving their ad advertising policies, types of ads, and strategies for sellers to better connect with their customers. Adopting the best advertisement type for your product greatly affects the organic search results. So, having knowledge of the different types of Amazon Ads is very important for sellers. This can also enable sellers to understand the investment they should make on Amazon Ads and track their purchase history.
We have broken down the different types of Amazon Ads that appear to help you better make your decision before choosing your ideal profitable type.
What Are Amazon Ads?
Before jumping into the different types of Amazon Ads, it is necessary to understand what Amazon Ads are and how they work. Amazon Advertising formerly called Amazon Marketing services is an exponentially growing business. The revenue projected from Amazon Advertising was $31.2 billion in 2021 and it is only getting higher.
We often see the top products showing a particular keyword that has "sponsored" mentioned on it. This is a simple example of Amazon Ads. Like how Google search results for relevant keywords show sponsored display ads, Amazon Ads work the same way. Amazon Ads work like PPC advertising on Google, which means sellers only pay when shoppers click on the ad. Sellers who want to gain more visibility can pay for the position by bidding on relevant keywords.


There are different types of Amazon Ads that one can choose from based on the type of product, category, and end goal of Amazon Advertising. Let us have a better understanding of the different types of Amazon Ads to decide the best type for your products.
Related Read: What is Amazon PPC and how does it work?
Different Types of Amazon Ads
The type of Amazon Ad you choose depends on several factors, like the budget you have for advertising on Amazon, your ad targeting type, and your keyword-targeted bids. Sponsored Amazon advertising is broadly divided into two categories,
PPC (Pay-Per-Click).
DSP (Demand-Side Platform).
Amazon PPC (Pay-per-click) Ad Types
Sponsored Amazon PPC Ads work the same way as Google pay-per-click. Sellers run ad campaigns to boost their organic sales based on the search results of targeted keywords. Running Amazon Ads increases the "buy" visibility on the top pages of Amazon for sellers. The Amazon PPC Ads are further classified into three different types:
Display Ads.
Brand Ads.
Product Ads.
Sponsored Display Ads
Amazon Sponsored Display Ads (previously famed as Product Display Ads) were launched in 2019, and are one of the seller's favorite categories of ads. More than 29% of third-party sellers prefer sponsored Display Ads for their product display.
Amazon sponsored Display Ads are a self-service advertising category. This type of ad appears for consumers who have previously seen the same or similar products using targeted or similar keywords. It allows sellers to reach their audience through category targeting and advanced product remarketing. Sellers enrolled in the Amazon brand registry, as well as agencies and vendors can use sponsored display ads to advertise their products.
Sponsored Brand Ads
Formerly known as Amazon Headline Search Ads, Sponsored Brand Ads, target the middle of your advertising funnel. They are mostly for people who are aware of your business category but are not yet interested in investing in any products yet. Through Sponsored Brand Ads, you can project your brand in a positive way and increase your conversion rates.
You can redirect these ads to a custom landing page or to your Amazon store page.
Benefits:
You have great control over the appearance of your ads.
It creates trust with existing customers and increases your authority.
Focusing on your target audience is easier.
Your users or customers get a great shopping experience.
You can even add videos to increase your conversion rates.
Sponsored Product Ads
In Sponsored Product Ads, you can work on each product similar to how you work with Google Ads. All you need to do is select products, add relevant keywords for those products to be discovered, and then set a CPC (Cost-Per-Click) amount.
In this, your organic ranking can improve with an increase in sales. The better visibility you have, the greater conversions, clicks, and impressions you get. This also leads to a flywheel effect.
You should use Sponsored Product Ads if you wish to:
Increase your sales for newly launched products.
Attain top position for certain keywords.
Rise above your competition.
Amazon DSP (Demand Side Platform)
An Amazon DSP account is used to buy ads over the internet. This helps you to reach your audience through the platform instead of reaching out to them from Amazon.
The types of ads you can buy are:
Video Ads.
Display Ads.
Audio Ads.
No matter what kind of ads you buy, they can offer a great experience to your users and increase your conversions.
Video Ads
Video Ads offer you options to place your ads on Amazon OTT platforms, websites, and mobile apps to provide a wide range of options to reach your customers. They tell the story of each brand in an attractive way to impress users.
Why should you use Video Ads?
Video ads have high conversion rates.
Amazon Video Ads can help you gain insight into your customer's interests.
You place your ads where people are consuming content.
You can track your ads and analyze your levels of success.
Audio Ads
Audio Ads target customers during screen-free moments and are optimized through the Alexa ecosystem. These are paid product placements inside Amazon.
Related Read: A Guide to Getting Started with the Amazon Affiliate Program
Tips to Stay Above the Competition Using Amazon Ads
While advertising on Amazon has its own benefits, there are certain things you need to ensure to help you get sure conversions and increased authority. Let's look at them now.
Automatic Targeting
Amazon offers you a feature called Automatic Targeting in which Amazon's algorithms choose the best relevant terms for you to target. This helps you obtain high ranking keywords with great relevance.
High Traffic Keywords
Always ensure that you are using keywords that have a good search volume. This can help you reach your goals faster. The keywords that you use should be ones that a lot of customers use to search for specific products. This can help you get more clicks and sales.
Competitor Analysis
Try to target the keywords that your competitors are using. If you are able to use and target these keywords, your page relevancy and authority can substantially increase. This can help people find your product listings relevant to what you state on your store page.
Negative Keywords
Appearing in search results for similar types of products is not always beneficial. You might even lose your customer base if your product shows up in awkward places and instances. This is why you should submit a list of keywords that you don't want to show. These are negative keywords that can affect the product relevance in your store.
Track Your Success
No matter how your store is doing, always set goals and metrics to track your performance. The better your metrics are, the better your success is going to be in future. Set clear goals for yourself and work towards them.
FAQs
Can you advertise on Amazon without selling on Amazon?
If you are interested in promoting products that you do not sell on Amazon, you can do so using video, audio, and display ads.
Where will Amazon-sponsored ads show?
The ads you create will reach your audience when they research, browse, or buy on the Amazon home page, retail or product pages, shopping results, and even third-party applications.
How much does Amazon pay per click?
Ranging from $0.02 to $3, the average pay per click cost is $0.77. However, this depends on the type of ad, marketplace, and product.
Wrapping Up
Depending on your business strategy, Amazon Ads can be the break you always wanted. The conversion-focused ad strategies that it provides can help you taste success sooner than you would imagine. These, when optimized properly, can help you grow your business. You need to be aware of the different types of ads that Amazon offers and choose the best ones that suit your business goals.
While working with ads, you need to set clear margins and goals for your target audience. Create compelling ads that are unique and can be utilized for conversions. Videos, audios, product placements, and sponsored ads are very effective only if you are clear about what you want as a seller or an advertiser.