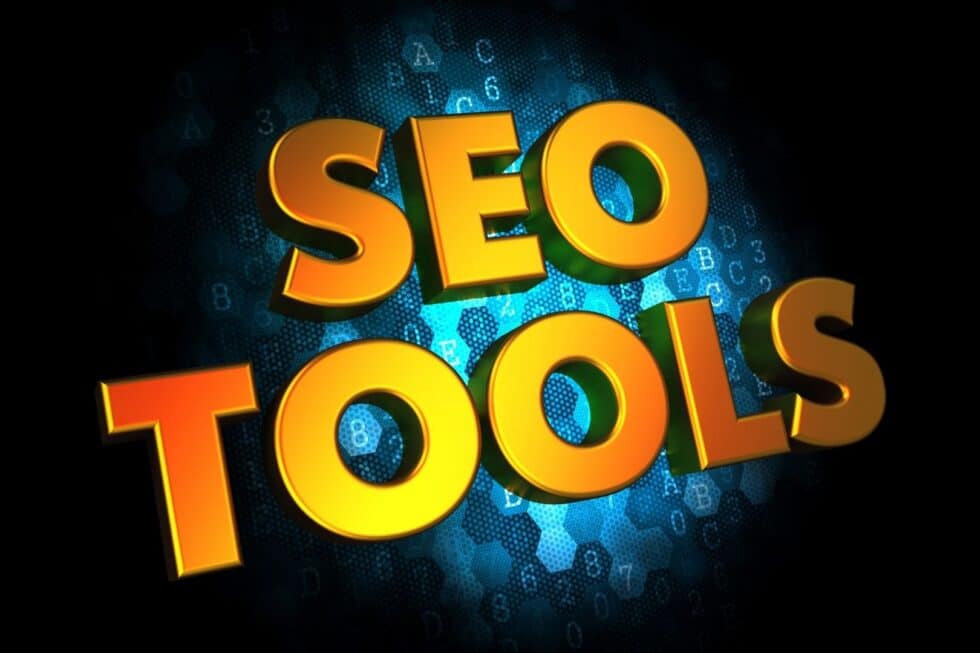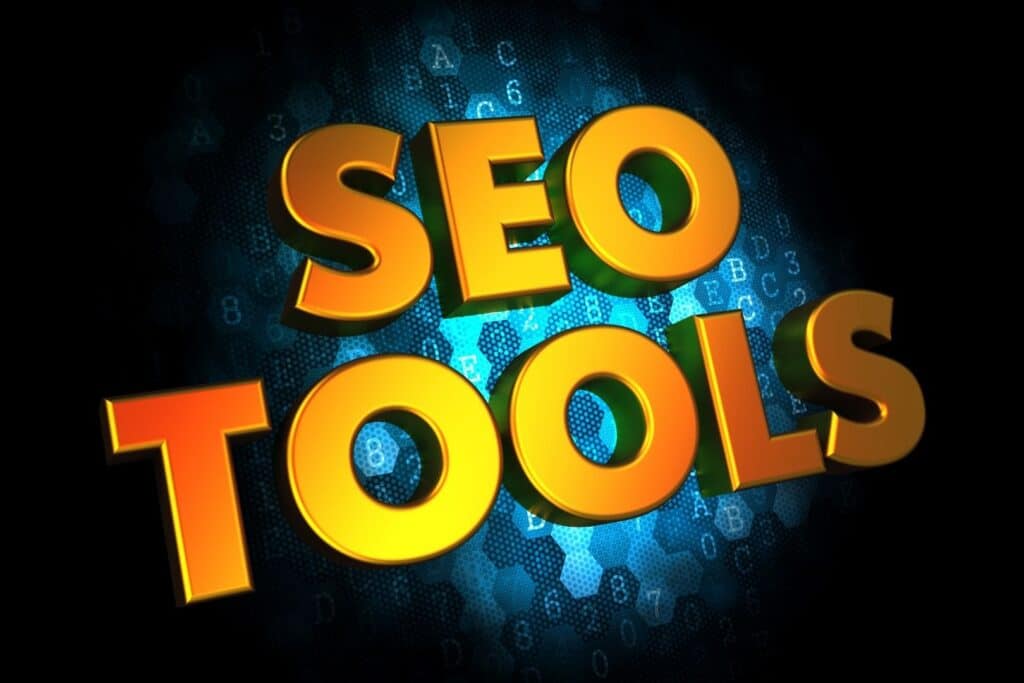 Did you know, according to The Business Research Company, the SEO market is said to be expected to grow from $46,656.2 million in 2020 to $103,236.2 million by 2025? The scope of the SEO market is massive, and you need to be ahead of your competition regardless of how big or small your competitors are. For that, you need the best SEO tools in your arsenal. At the same time, you have to be mindful of your resources. If you are a beginner in the SEO market, it is essential to consider help. Keeping that in mind, in this article, we will discuss the top 10 free SEO tools that are best to use in 2022.
SEO Tools – Requirements on How to Choose Them:
An SEO tool must satisfy some requirements to recommend it. Factors such as:
Widely popular among SEO experts and the marketing community.
Provides great value to the user.
Reasonable pricing and subscription packages.
Seamless integration with the existing system.
Based on the above requirements, the following ten tools are recommended.
For Analytics:
1. Google Search Console:
The Google Search Console (GSC) is an essential and necessary tool for every SEO analyst and digital marketer. With GSC, you can monitor your site search traffic and performance to take a measure to improve your visibility online. You can measure factors, such as total clicks, impressions (number of times your site is visible in Google search results), average CTR (Click-through-rate), and average position of your content from your sites. On top of that, there are training videos available on the GSC page about how to SEO optimize your online content. Google maintains GSC, and it is free!
2. Google Data Studio:
Google Data Studio is another analytics tool developed and maintained by Google. It is beneficial when converting data, such as the total clicks, impressions, average CTR, average position of a single query or whole query from your site, country-wise analytics, device-wise analytics, and much more. Visual formats, such as graphs and charts to monitor factors that need more attention to increase the site visibility online. With dashboards, you can ingest and manipulate the data at a large scale. You can also integrate the Google Search Console with Google Data Studio to seamlessly transfer data. You can share reports among your team members to get better insight into improving the content's SEO aspects.
The other features are connecting to various databases, such as MySQL and PostgreSQL, as well as providing access to Google Marketing Platform products, including Google Ads, Analytics, Display & Video 360, and Search Ads 360. Google Data Studio is a part of the Google Analytics tool, and it is entirely free!
The above tools are the best for any SEO analysis in 2022.
For Keyword Research:
3. Answer the Public:
Answer the Public is one of the best tools for researching keywords. It works based on google auto-complete data from Google and other alternatives, such as Safari, Internet Explorer, and Microsoft Edge. It quickly finds the best results around a specific keyword that people are looking for.
With this data, you can frame your keyword and get more insight on optimizing those keywords. With this tool, you can monitor your brand reputation by getting notifications whenever people search your brand. You can also perform competitive analysis, get alerts to new queries, create a new keyword around recent queries, and make changes whenever there is a change in market trends.
Answer the Public does provide both a free trial and a pro version. There are limitations on the free trial, which are up to (500K) free searches per month. These searches are also limited based on their web traffic. For a free version, Answering the Public does provide more worth to the user. It is highly recommended not only for beginners but also for experts.
4. Ubersuggest:
Ubersuggest is another keyword research tool maintained by Neil Patel. When you register with ubersuggest, you will get access to complete SEO tools, SEO and support center training, daily rank tracking of your content and sites, and personalized SEO suggestions. Another perk of registering with ubersuggest is the domain overview. This allows you to reverse-engineer a competitor's SEO, get insight, and incorporate the strategies into your sites and content.
The next significant feature is the backlink data. Backlink data allows you to see the exact space in which other people are linking their content. You can approach the people and ask them to link to your content with this data. This is a big help for outreach. Ubersuggest provides a 7-day free trial, and if you register, you will get a plethora of features. There is also a paid version, but it is very cheap compared to its counterparts. Yes, this is about free tools, and you can use that 7-day trial period and other free features. But if you like the elements, it is safe to subscribe to the program. But ultimately, it is your decision.
For On-Page SEO:
5. Schema Markup Testing Tool:
Google always looks for rich and quality content. The Schema Markup Testing Tool is an essential tool to test your publicly accessible page to see which rich results can be generated for your content by using the structured data. Rich results are an experience in Google search that goes beyond the standard blue links. Rich results are usually an image, non-text content, or carousels. Apart from rich result tests, you can access mobile-friendly tests, Pagespeed insights, and AMP tests. AMP tests are critical when you optimize your content for mobile devices. AMP is better than HTML since it loads faster and looks better on mobile devices. The Schema Markup Testing Tool and validator tool are completely free and maintained by Google.
6. Google Tag Manager:
As the name implies, Google Tag Manager is a tag management system that gives you complete freedom to customize fragments of code (known as Tag) for your site. You can deploy analytics and code configurations from a web-based UI (User Interface) whenever the Tag is ready in the HTML format. The process is simple; installing the tag manager automatically establishes the connection between your website and the tag manager server. This is very helpful when you want to trigger a specific keyword or Tag based on the situation; it automatically fires those tags and keywords. The tags, analytics, and code configurations are stored in a container and can be accessed. NOTE: It is not recommended to deploy any sensitive analytics or structured data.
Related Article: Top 10 Tips to SEO Optimize Your Blog
For All-In-One Tools:
7. Marketing Miner:
Marketing Miner is an all-in-one tool. You can do all of your SEO analysis and optimization, from keyword research tools to SEO audits, with this tool. Marketing Miner's main feature is known as Bulk Data Analysis. This feature can analyze up to 100,000 keywords, domains, and URLs. The marketing miner consists of 40 SEO tools, essential for every SEO and digital marketer's arsenal. Some of the features are search volume, SERP analysis, landing page optimization, keyword ideas, and domain availability. Marketing Miner provides both a free trial and a subscription-based service. With the free trial, you can access 100 Google queries, 330 search volume requests, and 1000 URL content analyses.
8. SEOQuake:
SEOQuake is an entirely free SEO toolbox that can be integrated into your browser. There is no traditional third-party software to be downloaded into your local system. With this toolbox, you can check various web pages and find the exact SEO data you want with a single click of a button. The main features of SEOQuake are that you can conduct on-page SEO audits, check if there are broken links, and create internal links and external links. You can compare all the relevant domains and URLs with your site in real-time and export the data into your desired file format.
For Research:
9. Buzzsumo:
Buzzsumo is the best tool for content research. With Buzzsumo, you can index billions of articles and posts. You can implement filter options to identify patterns and strategies that resonate with your targeted audience. You can compare market trends to enhance your design with the index data. Content Discovery is one of the best features for writers; it gives many ideas on trending topics in current scenarios. Other noticeable features are finding influencers in your niche, tracking your competitors, and circulating new updates in the industry. Lastly, Buzzsumo also offers a Chrome extension that brings all the features into one place. Buzzsumo provides both free and subscription-based services. With the free tool, you can access ten free searches, one year worth of data, and have one user. Another option is that you can get 30 free days of the premium version and try all the features.
10. Similarweb:
Similarweb is an online platform that provides various features for digital marketing, digital research, eCommerce, sales, and investing. For us, digital marketing is the main focus. With Similarweb, you can perform keyword research, competitive analysis, and referral research based on Google trends. You can opt-in for a limited-time free trial and get all the features.
FAQs:
Do all free SEO tools have a time limit?
The answer is no, some of the tools may give a free trial for a limited period that you can take advantage of, and if you like the features, you can go for premium versions. In contrast, others will offer limited functionality for the free version without a time limit.
Which is the best free keyword research tool?
There is no definite answer and it is down to your preference, but "Answer the Public" and "Google Keyword Planner" are known for a plethora of features for keyword research and so are considered top choices in general.
How does Google rate content?
Google uses crawlers that crawl through your site to scan and index your content. After that, Google rates your content with more than 200 factors and decides the position on the Google Search page.
Conclusion:
In this article, we have seen the 10 best free SEO tools. The tools mentioned above are the best tools to start with for people who want to up their game in the SEO market. Some tools will help you widen your horizon on the SEO market, such as Bing Webmaster tools and other free keyword research tools, such as Wordstream and Wordtracker. Even though some tools do not give full access to their features in the free plan, as the requirement mentioned, the tools provide great value to the user. Download these tools now and shine among your competitors in the SEO world.