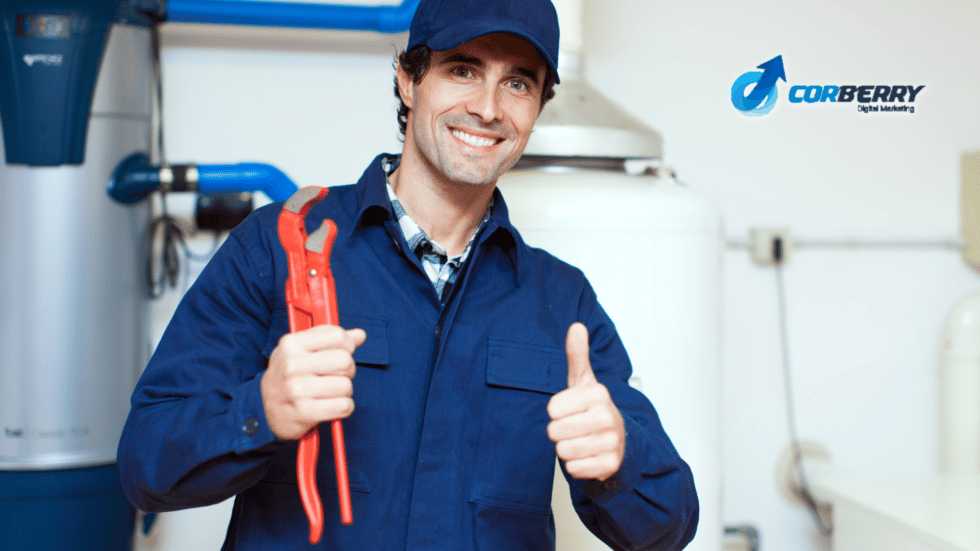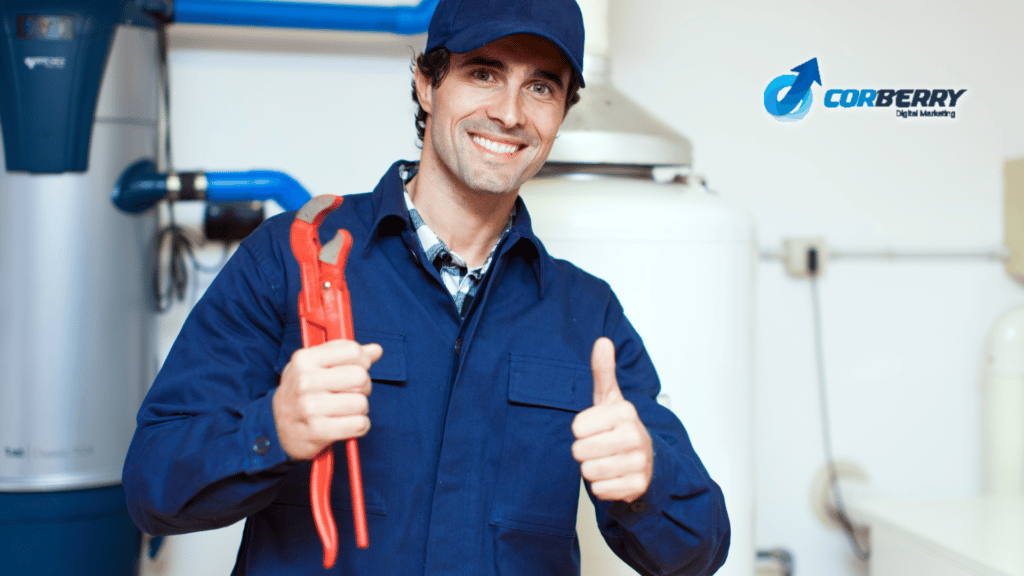 The plumbing industry is a highly competitive market. The market is predicted to be worth around $121.9 billion by 2025. To put things into perspective, this industry employs over 565,000 individuals. A number that equates to numerous opportunities in this business. However, these opportunities come with many competitors.
This industry has become so saturated with competition that businesses need a well-thought-out marketing strategy. Since technology is one of the most defining factors of the world we live in now, this creates advantages when it comes to marketing.
When you set up a website for your plumbing business, one of your goals should be ranking high on search engines. Ranking high gains you the advantage of tapping more potential clients. That is why most plumbing businesses venture into PPC.
In this article, we will talk about PPC or pay-per-click marketing. PPC for plumbers has been proven to be one of the most effective ways to get clients online. So, let us tackle what exactly PPC for plumbers is, its benefits, and how to get started.
What Is PPC?
Pay-per-click advertising falls under the digital marketing umbrella. It helps position your website on various search engine tools, such as Google. These search engines host your ad and you only have to pay when this ad posting is clicked.
These ad postings only target users who are most likely to be customers. Google, or other search engines, determine this through cookies collected from users. If an individual has already shown interest in plumbing services, your ad gets placed on their search query results.
Some of the most common ways to use PPC for plumbers are the following:
Keyword targeting: Companies bid on specific keywords related to their services. Once these keywords are used by potential clients, companies with PPCs show on sponsored portions of the page.
Display ads: These ads appear on different websites as a banner. The websites these ads appear on are usually those that are relevant to plumbing. An example of a niche related to home furniture businesses.
Social media ads: Most social media feeds are curated based on the interest of the user. As mentioned, this is done through the collection of cookies. These ads are shown as sponsored posts.
The Benefits of PPC for Plumbers
Let us talk about why plumbing businesses should make use of PPC.
Cost-Effectiveness
You can set the maximum bid amount when setting up your PPC ad. This allows you to set an amount you're willing to pay and not go beyond that budget. PPC for plumbers also only charges the number of times that your ad has been clicked, so you're already paying for results.
Pay-per-click advertising is known to have excellent ROI valued at $2 for every $1 spent.
Immediate Results
Most marketing plans take time to produce results. However, PPC for plumbers produces immediate results. PPC places your ad in front of potential clients as soon as you launch this campaign. In this way, it gives immediate results.
PPC serves as a good technique to gain new leads quickly. Overall, it helps provide an overview of the effectiveness of your digital marketing campaign. However, as much as fast results are beneficial for these kinds of industries, long-term strategies are just as important.
Easy Monitoring
Platforms that offer PPC services, such as Google, also provide detailed reports. This shows how many clicks were made on the campaign you launched. This kind of information allows you to tweak your strategies to maximize effectiveness.
Precise Targeting of Your Audience
PPC for plumbers offers targeted campaigning. This feature helps ensure that your campaign reaches the right audience or those that are most likely to engage your services.
Some options include:
In-marketing targeting – This feature targets those that have previously searched for plumbing services or related products.
Remarketing – This one targets users who have previously clicked on your ads or visited your website.
Demographic targeting – This option gives you more choices to choose specific demographics. This includes targeting your audience based on their age, location, and even gender.
Useful Leads
Individuals who click on PPCs are most likely already interested in the product or service. This means that PPC for plumbers most likely produces successful conversions over organic search results.
Best Practices in PPC for Plumbers
Tailor Your Ads According to Your Needs
All business plans should be tailored according to your needs as a business. This includes setting up PPC for your plumbing business. Before launching the campaign, it is important to know your goals or what you want to achieve. This information can help you make decisions along the way. Tailoring the campaign according to what you need also ensures that you don't waste a penny on ineffective campaigns.
Do a Keyword Search
PPC for plumbers, or any other business, ultimately boils down to keywords. You have to set which keyword searches you want to appear in. Your keywords should be those that are not too competitive but gain a significant amount of search traffic. That way, you won't have to compete in a tight space, but you still get to reach an audience.
Do a Competitor Analysis
Before launching a campaign, it is also best to do a competitor analysis to understand what you are up against. Knowing what your competitors are capable of can help you design a more effective marketing plan.
Optimize Your Ads
As you run your PPC ads, make sure to continue testing its components. This includes the copy, design, and target audience. By doing so, you can adjust the current campaign and get better results along the way.
Track Results
In any plan, reporting the results is always necessary. This step determines what went well and what did not go as planned. The analysis from this evaluation can play a role in creating your future campaigns.
Take Away
Digital marketing is an important part of every modern marketing campaign. In the plumbing services industry, PPCs are proven to be an effective way to gain leads. As this strategy only charges you for the number of clicks, it is also more practical.
So, what are you waiting for? Try PPC today for your plumbing business!
Frequently Asked Questions
How do I pay for my PPC campaign?
PPC campaign payments, as the name suggests, depend on the number of clicks on your ad. So, PPC platforms only charge you for the number of times your ad has been clicked by a user.
What is the best way for plumbers to target users using PPC?
As discussed, there are three ways to target users using PPC campaigns. The best way would depend on your needs and goals as a business.