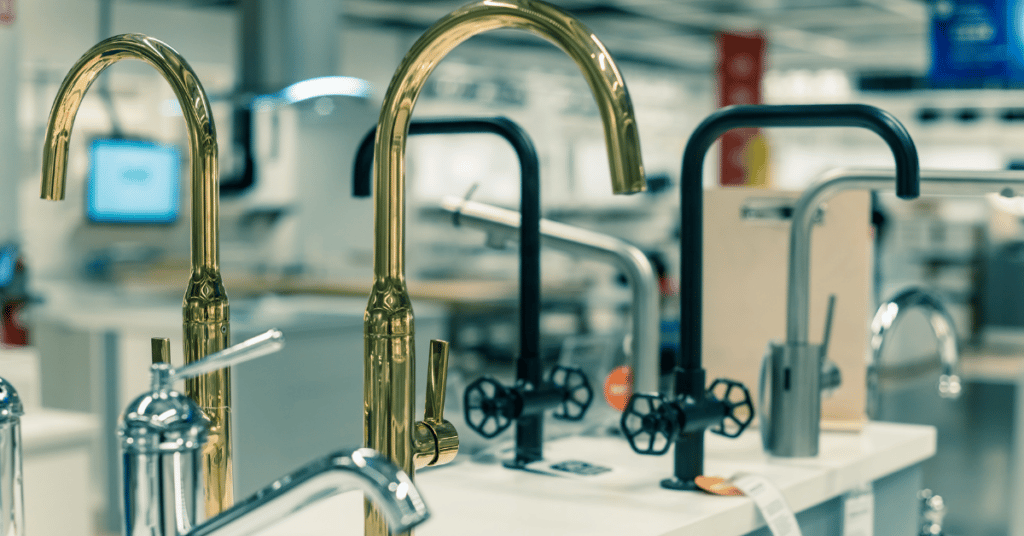 Do you remember the days when marketing tactics were as simple as buying a full-page advert in the yellow pages or a local magazine to advertise your kitchen and bathroom company? 
Unfortunately, things aren't that simple anymore!
In 2021, and beyond, most consumers are going to be shopping online before being comfortable enough to allow workers into their homes for remodeling.
In the US, most homes are over 20 years old which means they need remodeling or refurbishment. So what marketing tactics are you going to use to get these people to contact you? We're here to help you stay ahead of the curve!
Marketing Tactics You Must Use!
Kitchens and bathrooms are generally a place of sanctuary and relaxation for different people. So it goes without saying that your marketing tactics for the kitchen and baths shouldn't bring you stress, but rather a sense of accomplishment.
Marketing for kitchen and bathroom remodeling companies is a bit more difficult than your average small business marketing strategy. The thing is, you're not selling a physical product online, but you still want your online presence to be high-level. You're also not asking people to walk through your door and buy a product, you're asking them to visit you and consider making a long-term purchase.
Here's what you need to.
1. Have a Great Website
We're not saying that you need to have a crazy, flashy website that is top of the line. But your website does need to speak to your brand, and to your ideal target audience.
Did you know that you only have about 1 second to make a good first impression when someone visits your website?
This means that you have a very small window to grab your website visitor's attention and convince them to stay on your website.
2. Go For Responsiveness
In 2021, most traffic comes from mobile devices, it's a well-known fact. But is your website geared to be viewed on multiple devices?
You need to ensure that your website is responsive to smartphones and other mobile devices to maximize the amount of traffic you get and keep.
Your website should be easy to navigate on mobile, from menu bars to the way that your content and information are laid out. The way your site is designed should be done so with the viewer in mind.
3. Make Information Easy To Access
Your website and other online presences, such as social media, should make it really easy for searchers to find the information that they want.
Ensure that your website and other platforms readily display important information about your business and brand. Show information like who you are, what services your kitchen and bathroom remodeling business offers, and where they can find you.
Also, make sure that your USP (unique selling proposition) is front and center. What does this mean? Well, you're going to want to make it easily identifiable as to what makes you different from your competition.
4. Use Imagery
We cannot stress enough how kitchen and bath businesses make their sales through quality images. You should use this to your advantage.
Ensure that you have high-quality images available of previous work you've done, and use your website and social media channels to showcase this work in the form of galleries and albums.
It's a real opportunity for you to blow your viewer away with the level of work you can offer.
It's also a good way for your potential customer to gauge what price category you may fall in. Your images can show straight away whether you serve a more traditional market or a luxury one. 
Related Article: What is SEO / Search Engine Optimization?
5. Know Your Audience
You should have a good idea of who your ideal target audience is. Are you looking for stay-at-home mothers who are looking to update outdated kitchens? Are you targeting bachelors or bachelorettes who are looking for sleek, modern designs?
Knowing your audience is going to give you a good foundation for what type of content your website and online presence should be publishing. It will also give you guidance on the direction in which your design should go. If you're aiming for a younger, trendier market, then your website should be reflective of this.
6. Content Really Is King
There is solid truth behind the saying, 'content is king'. Content marketing is an avenue that should be used to increase your brand presence online and really get you in front of the right audience.
Having a strategy for your content, things like blog articles, infographics, and product descriptions, means that you'll be able to consistently and regularly churn out content that is relevant and useful to your ideal target audience.
When creating your content strategy and plan, remember that quality trumps quantity every time. You don't want to be posting content just because you know that you have to get something out. If each piece of content is created with your target audience in mind, then you'll be well on your way to success with your content marketing tactics. 
Related Article: 5 Amazing Content Marketing Tips for Small Businesses
7. Showcase Your Services From the Start
The thing is, your business probably doesn't only do bathrooms, and it probably doesn't only do kitchens. You most likely offer services in both categories.
You want this information to be the first thing that your website visitor sees when they land on your page. Design your landing pages in such a way that your viewer can navigate to exactly which service they're looking for, without wondering if you actually offer it. 
Related Article: 10 Factors to Consider Before Hiring SEO Companies
Finding Marketing Success
Having the right marketing tactics in place as you move into 2021 is absolutely putting your best foot forward. To find success though, you're going to want to make sure that your high-level strategy is built on the foundation of knowing your ideal target audience.
One surefire way is to connect with an agency that knows your industry and knows what you need before you do. Get in touch with us, let's see how we can help you achieve your marketing goals.