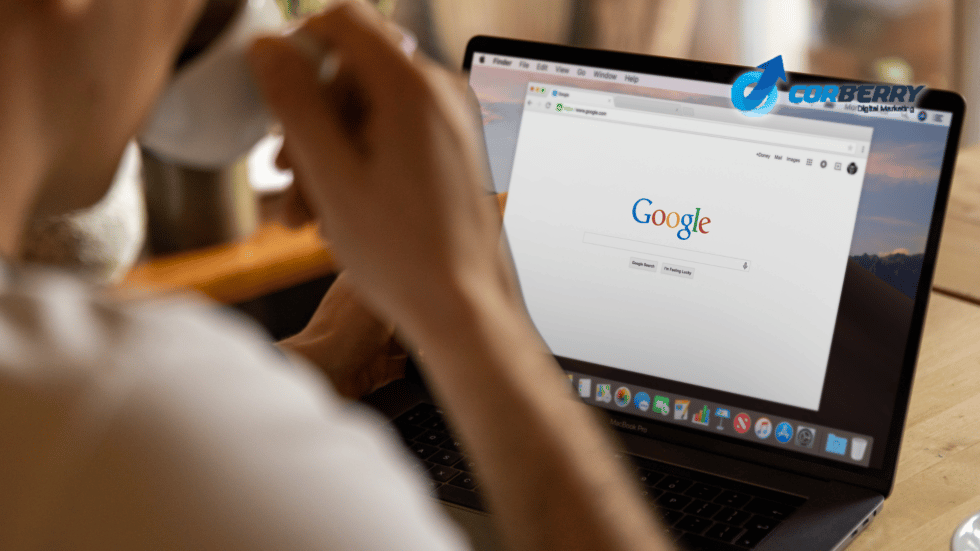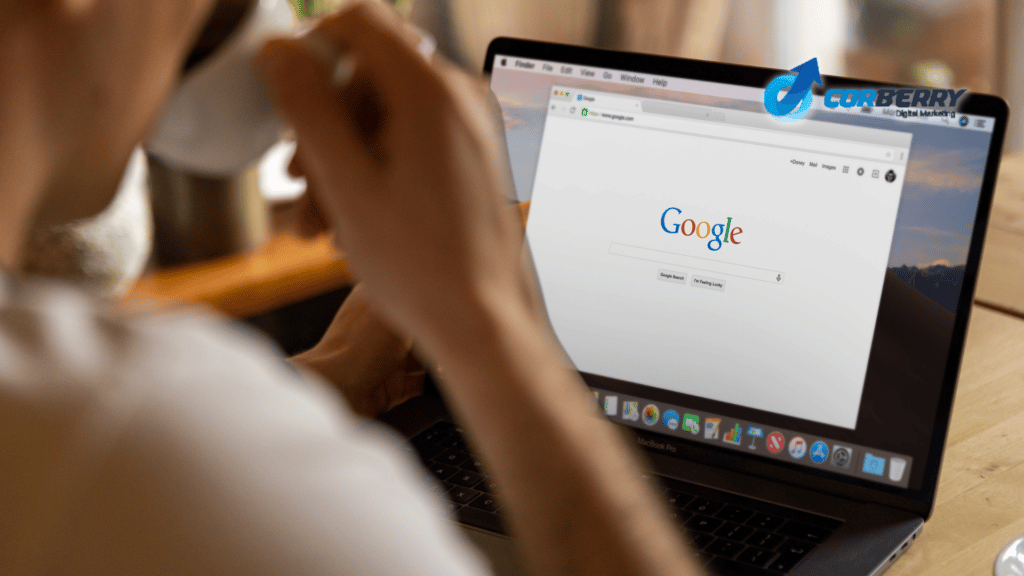 Are you a startup business that is looking for a budget-friendly way to advertise your products online? If so, Google free product listings may be perfect for you! You get to advertise and promote your products online in the largest search engine on the internet!
You get to have your products featured on different platforms hosted by Google, assuming that you are eligible to do that. So, how can you reap the awesome benefits of advertising online for free? We'll help you navigate your way around through the article below!
How Free Listings Work
eCommerce websites have seen a significantly large boom in popularity in recent years. According to statistics, the Amazon app is one of the most popular shopping apps in the United States. As of 2021, it has 98.07 million users accessing it at least once a month. It's also great for merchants because it has awesome features, like Amazon Brand Analytics.
However, it can be quite expensive to sell on Amazon, especially if you're just starting your online business. This is why it's important to explore all affordable options to advertise your products. And what's a more affordable option than free?
Google offers merchants the option to list their products for free in the Google free product listings program. These listings are featured on different platforms hosted by Google, like YouTube, for example. This will be discussed further in the article.
You can think of this service as something similar to how your business appears on Google's search engine result pages. You can appear in that list even if you don't run a Google Ads campaign. You can also get your products listed for free as long as you meet the eligibility requirements.
There are 2 types of free listings available on Google and they are standard and enhanced listings.
The standard listing option only requires basic product information. It offers a detailed description of the product, its ratings, customer reviews, price, and its availability. It's displayed across Google, like on Google's search result page, but not in Google's Shopping tab.
The enhanced listing is a more detailed version of the standard listing. It requires you to submit more details to make the listing more visually attractive and engaging. This is because this listing is posted in Google's Shopping tab.
This listing has pictures, ratings, product style options, prices, and availability. It even has a link for directions to the nearest physical store, and a comparison of the same product for other stores.
Watch: Guide to Free Listings
Supported Countries for Free Listing
Google supports free listing in the following countries and regions:
Argentina
Australia
Austria
Belgium
Brazil
Canada
Chile
Colombia
Czechia
Denmark
Finland
France
Germany
Greece
Hong Kong
Hungary
India
Indonesia
Ireland
Israel
Italy
Japan
Malaysia
Mexico
Netherlands
New Zealand
Norway
Philippines
Poland
Portugal
Romania
Russia
SAR
Saudi Arabia
Singapore
Slovakia
South Africa
South Korea
Spain
Sweden
Switzerland
Taiwan
Thailand
Turkey
Ukraine
United Arab Emirates
United Kingdom
United States
Vietnam
Where Do Free Listings Appear?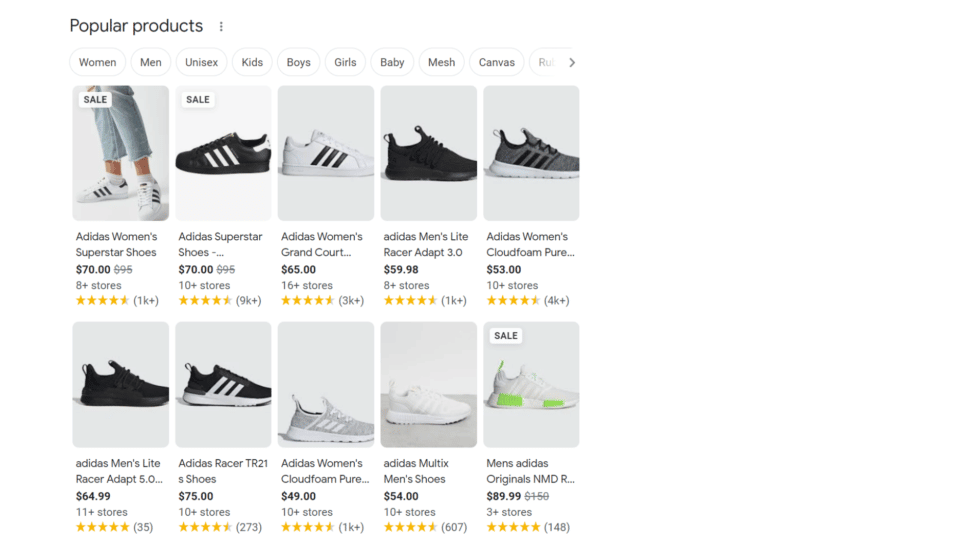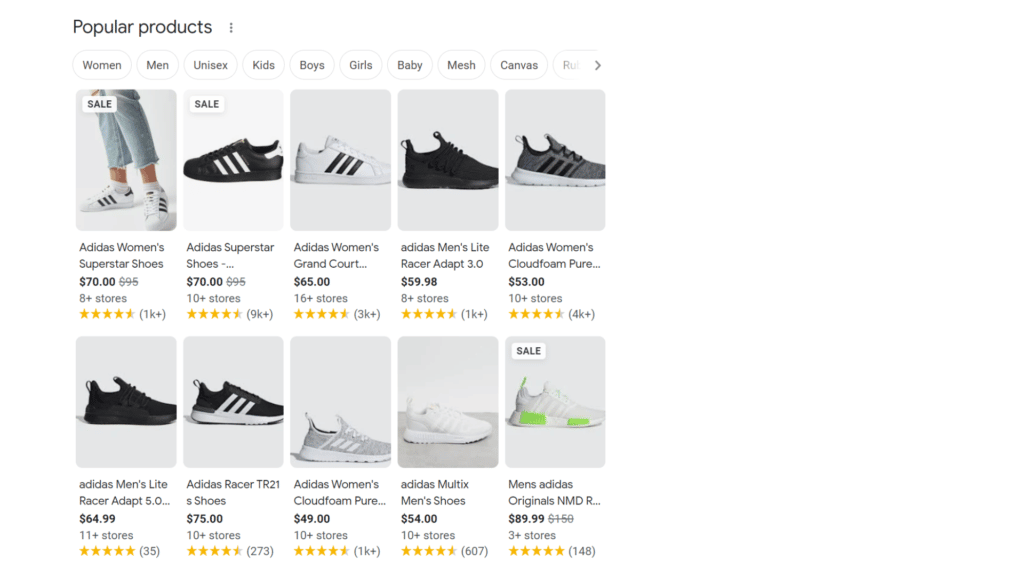 The Google free product listings program features your products on 4 platforms hosted by Google. They are Google's Shopping tab, Google Images, Google Search, and YouTube. Let's go over each of them.
Google Search
There are a few ways that Google displays your free listings in result pages when a customer searches for products online. The first way would be through rich results. These results provide users with basic information like pricing, availability, and ratings. They usually appear alongside the standard search results.
The second way would be through the Popular Products section. This option is only available on mobile in the United States. It's also exclusive to the apparel and accessories category.
The Shopping Knowledge Panel is the third way that Google can feature your product. This panel is usually located on the right side of users' screens. It provides extensive details from retailers who sell it. Your product is eligible to appear here if its data includes the item being searched for.
A good trick to remember is to provide detailed and compelling product identifiers so you can be previewed this way.
Google Images
Google Images is gaining popularity over time. According to statistics, 62% of Millenials and Gen Z consumers want visual search capabilities over any other new technology.
This puts Google Images in a great spot for future advertising strategies, and the great news is that you can get your product featured here for free!
When users search for products in Google Images, their product can be featured in listings at the top of the page. It's labeled with a "product" tag and it looks like a shopping tag. This tells users that the product can be purchased.
Once users click on the image, additional information appears beneath it.
Google's Shopping Tab
The shopping tab is dedicated to sponsored product ads and commission-based marketplace listings. Your product can organically appear here if it's ranked high and it's relevant to what the user is looking for.
The top row of this page is reserved for shopping ads. Free listings appear in the rows below the top one.
It's a great idea to get into Google's free local product listings program. This can help you attract local traffic because Google shows your store information like directions, store hours, and product availability.
YouTube
On YouTube, free product listings appear beneath a related video. It can also appear in the results when users search for matching products. If your product data includes relevant search terms, it will pop up on users' screens while they browse on YouTube.
How Can You Get Started with Free Product Listings?
To start with your free product listings, you have to be registered to Google's Google Merchant Center (GMC). If you don't have an account yet, you can sign up for one here.
Once signed in, you'll see a panel located on the left side of your screen. Click "Manage programs" and then "Get started" below free product listings. You'll find a series of steps here, so complete all that apply to you.
Free Listing Eligibility
Here are the following requirements you must have before you are eligible for Google's free listings:
Required Product Attributes
For your product to be featured in Google's free listings, it must have the following attributes:
ID – This is the internal stock identifier for your product.
Title – This is the name of your product.
Link – This brings users to your product's landing page.
Image link – This is the primary image of your product that users see.
Price – This is the price for the item in your shop.
Description – This should be an accurate and specific description of your product.
Availability – This shows users if the products are still available and are still in stock.
Condition – You are required to disclose to users if your product is used or refurbished.
Brand – You are required to discuss this information if your product is associated with a specific brand or manufacturer.
GTIN – This stands for Global Trade Item Number. You are required to disclose if your product has it.
MPN – This stands for Manufacturer Part Number. You are required to disclose if your product doesn't have a GTIN.
Multipack – This tells users whether your product is packed as a group or is a single product.
Bundle – You are required to disclose if your product comes in a bundle.
Item Group ID – This is required if your product comes in different variations.
Shipping – You are required to share and define the shipping costs of your products.
Tax – This section is only required if you need to override your tax settings in Google Merchant Center.
If your products fall under the Apparel and Accessories category, you'll need to provide more attributes. Some of these are required and some are highly recommended by Google.
Required
Color – This is the primary color of your product.
Size – This is the standard size of your product.
Age group – This tells users the primary age demographic for your product.
Gender – This tells users the gender your product is for. If it's not targeted for any specific gender, you can submit "unisex."
Recommended
Pattern – This describes the pattern and/or the graphic print of your product.
Material – This describes the primary material used for your product.
What Are the Benefits of Google Free Product Listings?
Google is the biggest search engine on the internet. According to statistics, as of July 2022, it owns 83.84% of the global market share of search engines.
With that in mind, you're potentially showing your products to millions of people for free! Here are some of the benefits that come with listing your products on Google:
Increased product visibility – Customers are able to find your products when they look for similar items.
Can promote your products – Part of your product listing is a description of your product. This gives you the chance to highlight the unique features of your product compared to its competitors.
Increased traffic – When users click on the product listing, they'll be directed to your website.
Attract more local businesses – Google prioritizes local stores when it suggests stores to users. This allows you to connect to local users who are looking to buy products from a physical store.
Increased sales – A free listing in Google gives you the chance to increase sales both from an online or physical store.
FAQs
Are descriptions and images required for local products?
Yes, Google requires merchants to submit descriptions and image links for each of their products.
Are exact inventory quantities required to participate in Google free product listings?
No. You can submit placeholder quantities that match your approximate inventory instead of submitting exact quantities.
How do I show the in-store pickup option on ads showing my local products?
First, you'll need to contact Google's support team through their Contact Us form. You need to confirm your eligibility for the store pickup feature through their support team. You can learn more about the store pickup feature here.
Explore Google Free Product Listings Today
Google free product listings are a great way to advertise and promote your products online. Google is the perfect avenue to market your products because billions of users use it every day to find what they're looking for. If you can get your products on a platform like that, you're opening your business up to such a large market.
So take advantage of this opportunity because it'll help your business grow for free. After all, what's there to lose if it's free?