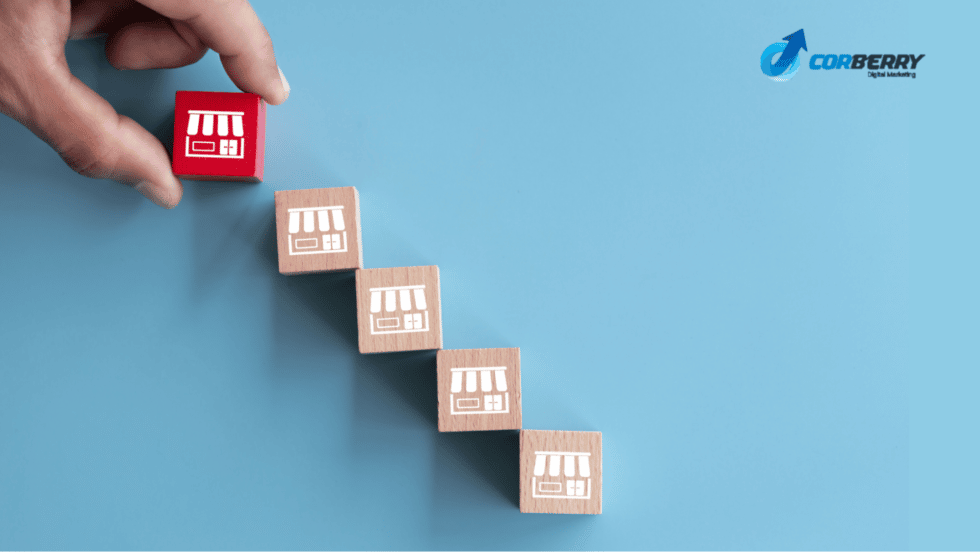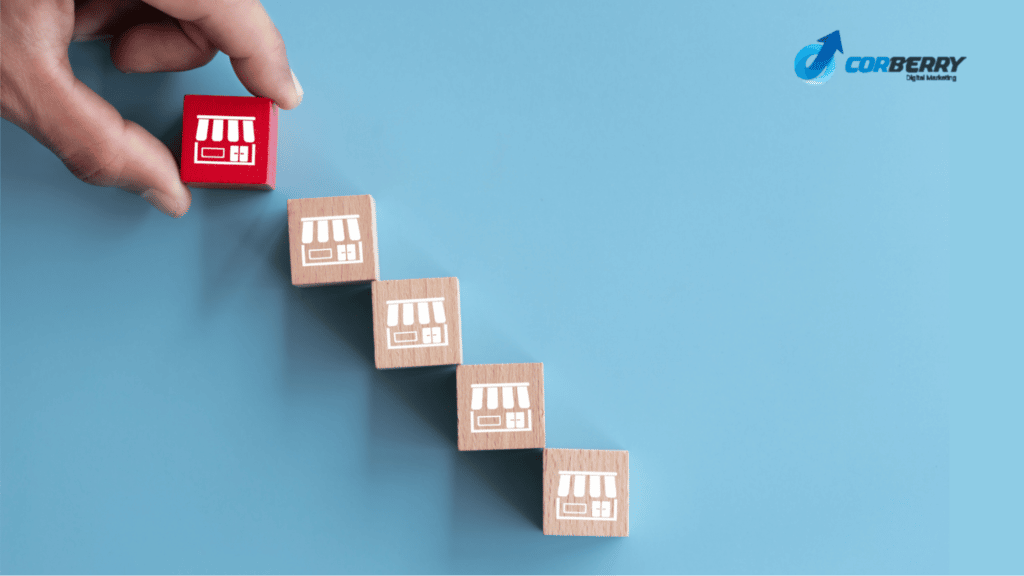 Franchises are one the most profitable businesses to start, but figuring out franchise marketing can be difficult. Regardless of what kind of franchise you own or wish to work on, marketing should be at the core of all your business activities.

These days, there are a large number of digital marketing firms that do an effective job if you choose to outsource your work. However, making it work on your own is not an impossible task.
For the most part, effective franchise marketing comes down to increasing the visibility of your brand and products through well-planned marketing campaigns to keep things consistent.

In this article, we'll dive into everything you need to know to market your franchise effectively.

What Is Franchise Marketing?
Franchise marketing is the process of marketing your chain store or franchise through a variety of media platforms and marketing avenues to improve business. The main aim of franchise marketing is to attract new potential franchisees with goals that align with your business.
This is usually done through a mix of print and digital media, to ensure a varied media mix. That said, these days digital marketing avenues like pay-per-click, email marketing, content marketing, and commercials are the most effective.

Unlike marketing your traditional business, effective franchise marketing requires a cohesive marketing strategy that is usually carried out by the business. With franchises, there are a number of stores based in multiple locations, so keeping this in mind while ensuring your marketing strategy is implemented is quite important.
As a general rule, with franchises, branding plays a pivotal role. This is done through a positive user experience and consistent branding communications that convey your brand's ideology.



6 Tips for Effective Franchise Marketing
Employing a Multi-Channel Approach
When it comes to marketing, employing a multi-channel approach can ensure that all bases are covered. Each marketing channel has unique advantages and benefits. Based on your franchise and brand, you need to employ a mix and choose the most suitable channels for your brand.

When doing this, it is pivotal to make sure your multi-channel approach keeps in mind the overall cost and demographics being targeted. Besides this, ensuring that our branding communication is consistent is also quite important.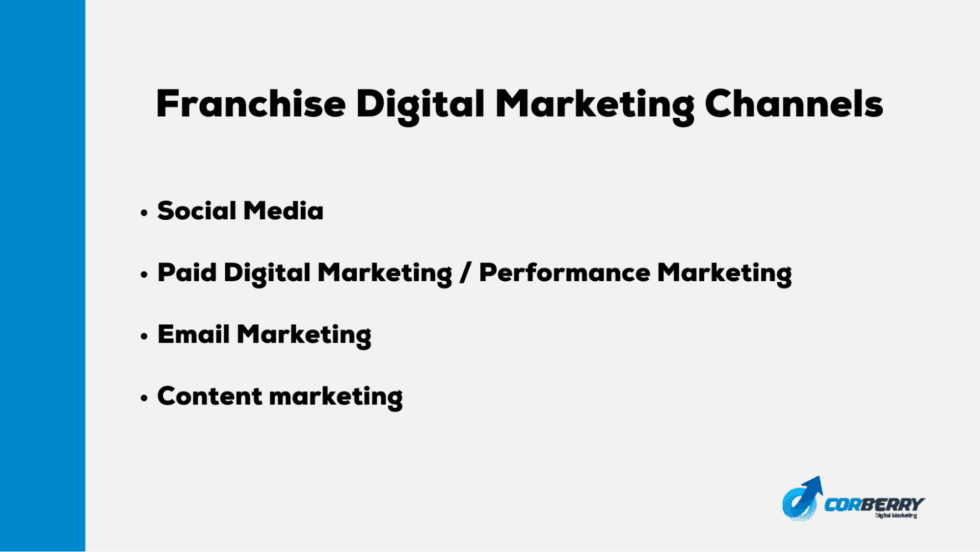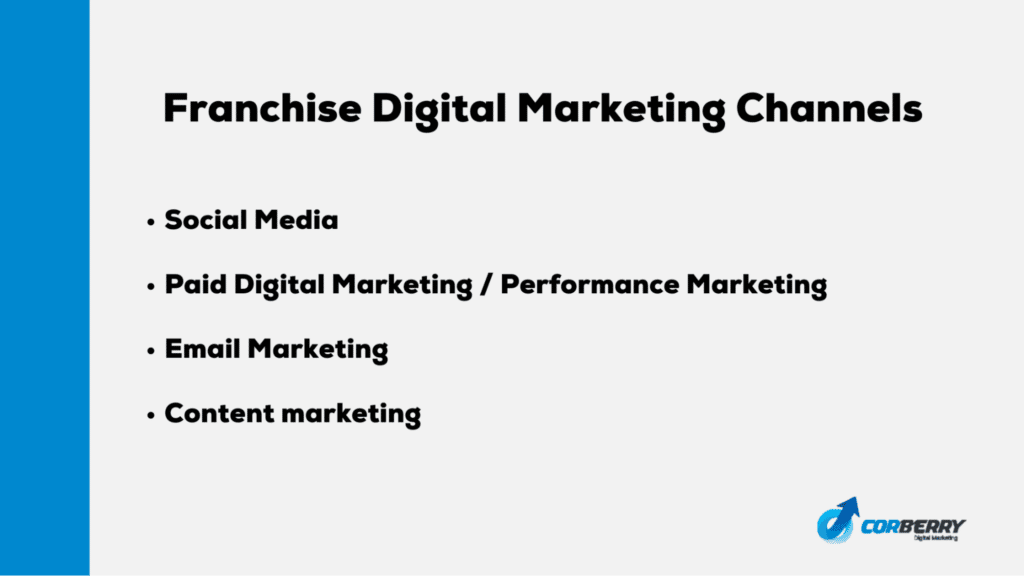 Social Media
Probably one of the most effective ways to cost-effectively market your business, social media can be quite beneficial if done right. When going about social media marketing, it's important to keep in mind your main demographics and choose the most relevant platform.
Franchises and businesses need to have a prominent business presence on the social media platform of your choice.

For example, for targeting professionals, LinkedIn is a better choice, while for the more family-centric business franchises, Facebook is more suitable.
Paid Digital Marketing
Performance marketing is quite effective provided you're willing to spend a little extra. Making use of PPC through display ads and advertisements on websites, can both create brand awareness and conversion through traffic and clicks.
Performance marketing can create organic traffic through popularity and visibility in the long run
Also Read: PPC for Small Businesses – Strategies for 2022
Email Marketing
Although one of the older methods, email marketing is still quite an effective way to drive conversions. That said, it's important that you have an effective email marketing strategy to ensure your bounce rate is minimal.
This form of marketing is a great way to market to older audiences and convey your brand story in a concise manner.
Content Marketing
Content marketing is by far the most popular and effective marketing channel. When it comes to conversions, content marketing can help improve your website traffic and authority on Google in the long run.
In content marketing, your visibility online all comes down to your Google ranking. And to do this, you'll need to build authority around topics you want people to search for. So for Franchises looking to rank on Google, building authority is relatively easy through effective content marketing.

Also Read: What Is a Content Marketing Strategy and How to Create One
Search Engine Optimization
When it comes to making sure Google finds you easily, having impressive search engine optimization is key. Search engine optimization is done both on-page and off-page.
On-Page SEO relies primarily on content and optimizing keywords, while off-page relies on building backlinks so Google views the site as a relevant authority.

Content is probably the most effective way to rank in the long run, but without search engine optimization it's quite ineffective. For visibility on Google, SEO is of paramount importance. Besides this, ensuring you have a knowledgeable SEO specialist is vital.

Also Read: SEO Vs. PPC — Which is Better for ROI

2. Make Use of Partners and Employees as Ambassadors
When trying to communicate your brand story, using your franchise owners in your brand story can seem profitable and compelling. Franchise owners and partners can do a great job communicating, which is why franchises are a sound business idea. Other than this, making use of employees in individual franchises can help your brand be more compelling and authentic.
3. Interact with Your Target Audience
For all brands interacting with your target audience on social media platforms is crucial. This interaction via email can also help improve results. In general, interacting with your audience shows that you have a good online presence and care about your user experience.
That said, it's a lot easier to track potential franchise owners and consumers. One good way to do this is to ensure you have a social media manager to monitor your post and interact and engage with comments as well as other popular personalities and pages.
4. Plan Your Budget and Acquisition Goals
When it comes to marketing a business, keeping to your marketing budget helps to keep in mind your brand goals and acquisition is important. Having a budget is an important priority just as is ensuring the marketing channel is suitable for the product.
Besides this, having a marketing budget template allows you to have a mix of various different marketing channels and experiment with different techniques to see which one is most effective.
5. Make Sure to Market Cohesively
When it comes to visibility, making sure that you are consistent and the branding assets are cohesive is quite important. To do this, having a brand playbook on guidelines is a great way to go. Generally, having a brand playbook for the marketing handbook helps your potential clients, as well as your in-house team, to understand how you want your brand to be perceived.
Also, you can show that all your social media posts are consistent and in line with your branding guidelines and colors. Besides this, you can plan your marketing material on multiple levels. In doing this, you can ensure it's implemented properly throughout your franchises and make sure your branding is effective.
6. Deploy Effective PR Strategy
While not strictly related to marketing, in the long run, PR can be very beneficial to promote your brand. Some ways to do effective PR is through various forms of print and digital media. Usually done through the form of sponsorships, it can be through charity events or even in endorsing certain celebrities.
PR is an effective way to build your brand image and helps cement your brand identity to many individuals.

Conclusion
Although daunting, effective franchise marketing is quite simple at its core. It comes down to visibility and implementing your budget in a manner that is effective. While there are many other factors to consider another day it's similar to any other form of marketing where it relies on conversions at the end.
Making use of your brand and your brand's story to attract potential clients is something you should always keep in mind. However, your numbers when it comes to revenue can definitely help attract owners. you are a lot more likely to market your franchise effectively provided you keep the points mentioned in mind. That aside, we hope that this article was insightful
Frequently Asked Questions
What is the most effective marketing channel for franchisees?
This depends entirely on your business goals, when it comes to visibility on Google, content marketing and SEO are pivotal. On the other hand, for targeting your target audience, marketing through PPC and social media helps narrow down the market to those likely interested.
What is the most affordable marketing platform?
When it comes to affordability, social media platforms are likely the most affordable to run and operate. In addition, they come with zero startup costs and only require that you post regularly and with a brand strategy.

Which social media platform is the best for marketing franchises?
This depends entirely on the kind of business you wish to own and operate. That said, for the more financially independent demographic, platforms like LinkedIn and Facebook are most suitable.