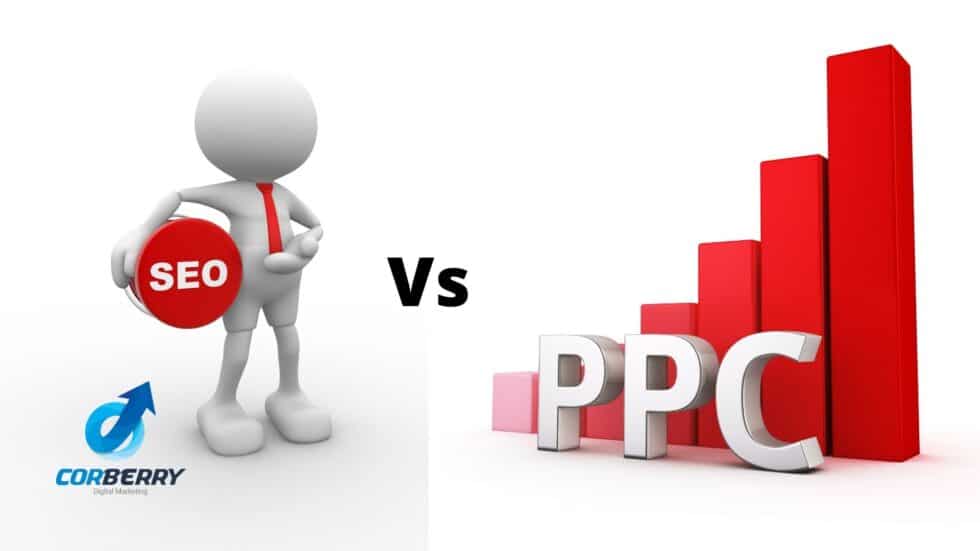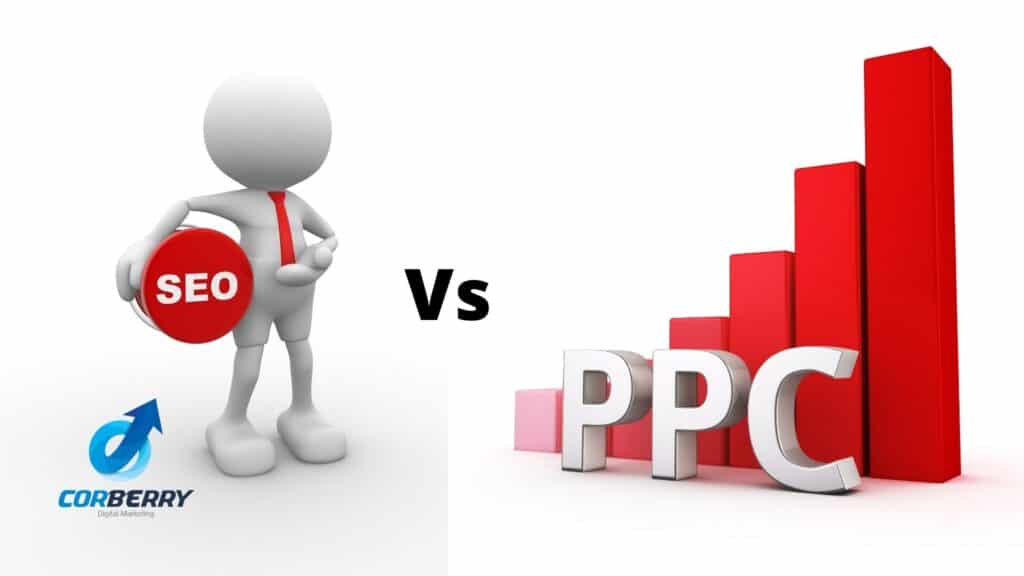 SEO vs PPC: When you should invest in each? When you start an online business, you may come to a point where you need to make the critical decision of choosing the best approach to efficiently create your online presence. It would be best to decide based on two factors: how to invest your time and your marketing budget. There are two ways to do an online marketing campaign based on these factors: SEO and PPC. In the upcoming sections, we will discuss SEO vs PPC and the benefits of both.
SEO – What Is It?
SEO, also known as search engine optimization, is a set of practices that consist of improving your business's site visibility in the Google search results from the content you are publishing on your site. In simple terms, SEO helps to make sure that your online presence improves and your content shows up frequently during a Google search.
SEO – When To Use It?
As mentioned above, SEO helps make your business more visible online. When you are trying to improve your website traffic, the following are the things to look for:
Including the focused keywords, or evergreen keywords, you think will be helpful for the user when they search online.
Writing clear, concise, and direct answer content on your website to help the Google algorithm understand whether the content is relevant.
Including search terms (search bar) can help keep your pages organized and clutter-free while enabling you to avoid duplicate pages not intended for the end-user to see.
Always think from the user's perspective about how the content on your website can help resolve a user's problem.
NOTE: Most SEO strategies work around the Google search engine, since 92.47% of the search engine market share is being held by Google. So, it is best to use Google's ranking factors to appear high on Google's search engine results.
Pros of SEO:
1. Cheaper:
When compared to its counterpart(PPC), SEO is a lot cheaper. SEO provides organic-based results, meaning that once you have a certain amount of traffic to your site, you don't have to spend as much money to target your audience. Once your audience is aware of your presence and clicks on your site, it is a zero-cost profit and can help you in the long run.
2. 24/7 Business:
SEO makes your business available online 24/7, meaning there are no restrictions. Organic keywords and search engines will promote your brand. No need for a dedicated fund to promote your business.
3. Reliability:
The mentality of the online user, whichever results come first, is the best in the bunch. When your business comes first in a Google search, people will think of your business as reliable. This helps to create positive branding for your business.
4. Target a Variety of Customers:
With SEO, you can target different kinds of audiences based on your market funnel, TOFU (Top of the funnel), MOFU (Middle of the funnel), and BOFU (Bottom of the funnel). With these three levels, you can customize your content to reach the right audience at the right time. For example, if you focus on the TOFU level, you can change your content type to blog, guides, and/or product overview). This will likely reach the audience who are looking for this kind of content at the same time.
Cons of SEO:
1. Long-Term Results:
Even a website with a domain rating (one of the Google ratings) above 70 (the higher the better) has some difficulties ranking in Google search results in a short amount of time. If your domain is new, it is doubtful you'll get the desired result in a short time period. There are more than 200 Google ranking factors, and checking all of them is difficult. So, patience is an essential factor in SEO. If you follow all of Google's guidelines, it will surely give you the result you want with time.
2. Requires High-level Knowledge:
Optimizing content with SEO requires high-level knowledge. Most people hire freelancers who are well-versed in SEO to create content for their sites, which leads to another time-consuming disadvantage. At first, it is best to understand the audience's pain points and work on that. That way, you can optimize your content for the search engine.
3. Search Engine Algorithm:
Your organic search results are based on Google search engine algorithms. Whenever there is a change in Google's algorithm, you have to optimize your content and change your strategy. For example, when writing this block, there was an update to the product review ranking section that helped identify the best-quality product reviews. Now, tech reviews must change their strategies to rank higher on the Google search page.
PPC – What Is It?
PPC, also known as Pay-per-click, is a digital marketing strategy that allows your business to bid on focused keywords to appear in the Google search results through ads (advertisements). The intention is to bring more traffic to your site by placing your product on top of the search results.
PPC- When to Use It?
Google Ads is the best tool for PPC. When you use Google Ads, you pay only when the end-user clicks on your ad to visit your website or the product page, and hence the name (pay-per-click). The main reason for using PPC in your campaign is to do business outside of the Google search.
NOTE: With PPC, you can simultaneously manage two ads and perform A/B testing to see which one performs better. This is impossible in SEO.
With the help of the Google Display Network (GDN), you can search the library of GDN that contains several thousand sites with several thousand potential customers.
Related Article: How Does PPC Work? A step by step to your First PPC Campaign.
Pros of PPC:
1. Quick Results:
This is the opposite of SEO. As mentioned above, if you want immediate results, PPC is for you. Even though you will invest a lot of time in creating and managing your ad campaign, you can yield results in a short period. When you search for any content online, the first thing you see is usually an ad for the content you searched for. Google places the ad above the organic content, which can help to drive more traffic to your product and produce quick results which would otherwise not be possible.
2. Target Audience:
This advantage might be the same as SEO, but the approach is different. In SEO, you create content around the marketing funnel, whereas, in PPC, you can run your campaign with a specific requirement in mind. For example, if you want to target your audience in a particular geographical location, you can do that by showing your ad only in a specific area.
Cons of PPC:
1. Expensive:
PPC is more expensive than SEO. The main drawback compared to SEO is that if you exhaust ad money, you will lose the campaign. You are obliged to pay for every click made by the end-user. In those scenarios, ROI (Return of Investment) takes a definite hit.
2. Banner Blindness:
People tend to avoid advertisements. This can make it difficult for you to strategize your PPC campaign. Many studies reveal that readers avoid paid ads in Google search results and go straight to the organic search results of the product. This is known as "Banner Blindness."
Now, the important discussion is which is better, SEO or PPC.
SEO vs. PPC:
You now have a general idea about SEO and PPC, as well as their advantages and disadvantages. But these details are all available and vague. We should look at some numbers if we want to really compare these.
Did you know that, according to HubSpot, Google processes almost 63,000 queries per second, out of which 55% of people want Google Ads to be text-based search results. According to searchengineland, the CTR (Click Through Rate) for organic searches is 33.59%, whereas the average CTR for PPC for all industries lies around 1.59%, which includes display ads. The difference is substantial.
Now let's see how SEO and PPC help in ROI.
SEO vs. PPC in ROI:
It is plain to see that SEO outperforms PPC in the stats regarding the CTR. This itself can act as a deciding factor for your campaign. With SEO, you can expect more organic traffic, and the cost per acquisition will also be less when compared to PPC. But, at the same time, if your business involves seasonal products, and you want to highlight your product as soon as possible to a specific geographical location, PPC is better than SEO.
So, which is better, SEO or PPC, is entirely based on your requirements. If you have a constraint on your budget and want steady growth, SEO is good for you. If you want a faster result and have no restrictions on your budget, go for PPC.
FAQs:
What is the main difference between SEO and PPC?
The primary difference between SEO and PPC is that traffic for organic search is free, whereas PPC search ads have a cost. In PPC, you are obligated to pay for each click made by the reader.
Does PPC influence SEO campaigns?
The answer is yes, but not directly. PPC allows your business to gain awareness from people. Even if the readers jump from your landing page, they will still be aware of the product and service.
Can I include both SEO and PPC in my campaign?
Yes, you can do that if your budget does not restrain you. You can leverage the data gathered from PPC and use it in your SEO content, which helps to drive more traffic to your site.
Conclusion:
In this article, we have seen how SEO and PPC compare to each other and how they influence your ROI. Instead of considering their cons, you can leverage both of them based on your requirements and achieve fantastic results.