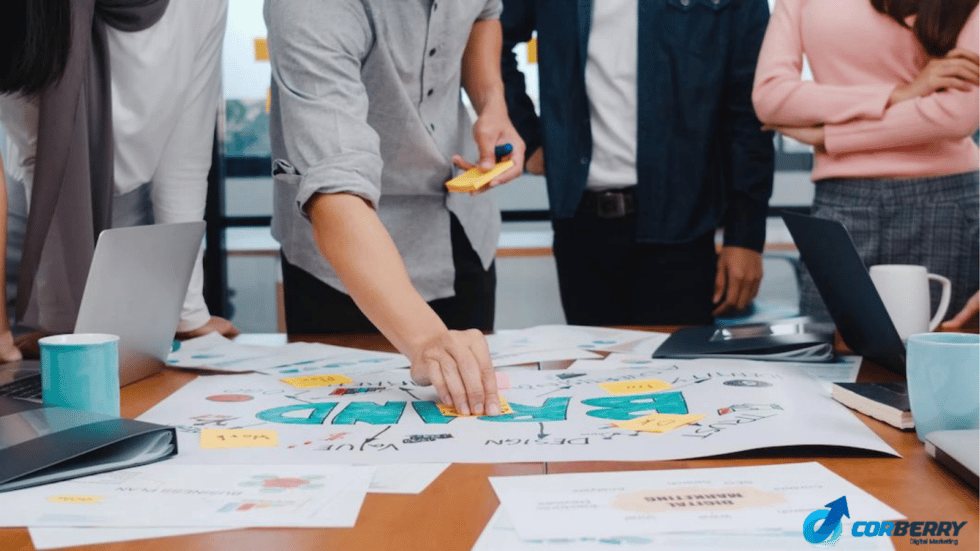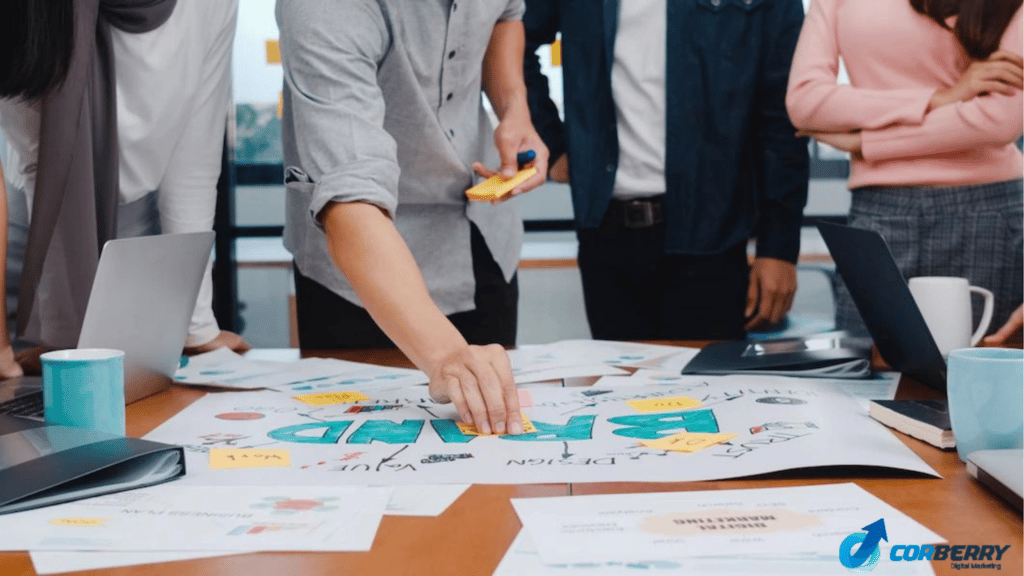 A Shopify business doesn't require its users to have a technical background or knowledge to open an online store with them. Shopify has made its features self-explanatory so any user can sign-up and own an online business. But, that's not all. To keep your online business running, you might need a few digital marketing strategies.
This article will help you understand five effective Shopify marketing strategies you should implement in 2022.
Why is a Shopify Marketing Strategy Required?
Now that you are familiar with the user-friendly features of the Shopify application, I hope you understand how easy it is to sign-up for a Shopify online store.
How is your business different from countless other online businesses making their way into the world via Shopify? What are your Unique Selling Points (USPs) in attracting target customers? Here's where Shopify marketing strategies come into the picture. The following are the five best Shopify marketing strategies we will discuss in this article:
Have an Autopilot System.
Optimize Your Website.
Make Your Social Media Account Shoppable.
Join the Trends.
Collaborate and Affiliate.
Related Article: Five Ways Digital Marketing Helps Grow Your Shopify Business
Have an Autopilot System
Scaling your business is more important than spending your time in areas that can be quickly taken care of. Shopify provides its customers with integrations and applications in the Shopify app store to take care of operational, manual, or repetitive tasks.
So what are those operational, manual, or repetitive tasks that you need to automate? Let's take a look at the following tasks:
Abandoned Cart Automation: Abandoned carts are not a one-time thing; it is common in a Shopify business. Hence automating your abandoned cart emails is crucial. You can change the copy and subject lines in regular intervals to ensure that the cart abandonment process doesn't require you to spend time manually sending out emails.
Engagement Automation: From sending out a welcome email to your subscribers to keeping them engaged with quality content is another way of reminding them your Shopify store exists. Hence, automating engagement emails can save time while keeping your customer occupied.
Here are a few emails that you can automate for customer engagement: Welcome or Onboard triggers, new product launches, promotional emails, wishlist products on sale or back in stock, anniversaries, public holidays, and customer birthdays.
Social Media Automation: Even when your eCommerce business is at its initial stages, it is not practically possible to update your brand or product launches manually on every social media site. Hence linking all your social media accounts will help you cross-post and save time.
Project Management Automation: In addition to keeping your customers engaged and informed of your business updates, it is vital that you make your project updates among the team members automated. Start using Shopify integrated applications like Google Drive, Slack, Trello, Google sheets, and other apps that you might find helpful in sending out your project marketing messages.
Optimize Your Website
Having a website for your Shopify store is mandatory. However, making it user-friendly can help reduce the bounce rate. The more attractive and self-explanatory your Shopify website is, the longer your visitors will stay on your website and look at the amazing products.
However, it's time to break the myth of keeping your website blog active to drive traffic. Though consistent uploading of quality content on your blog helps in organic reach, that's not all you need to pay attention to. Your eCommerce site features, like landing pages, product and checkout pages, sales pages, and collections pages must be SEO-friendly.
For instance, if you are running promotional discounts for Christmas, your sales page and Google ads need to be optimized with keywords related to Christmas, Christmas sales, or Christmas deals so that your online Shopify store can rank higher on search engines.
The following are a few tips to optimize your Shopify eCommerce marketing website:
Higher load time is one of the main reasons for a higher bounce rate. Concentrate on your site speed to avoid lower search rankings.
Be sure to add a meta title, a meta description, alt texts for your images, and descriptions for each page using the inbuilt features of your Shopify application.
When adding descriptions to your products, try not to limit them to a line or two because descriptions can have many keywords that might help online shoppers find the product pages they are looking for.
Cross-verify that all your product pages and category pages are interlinked for a better user experience.
Add customer reviews on your website. Make sure to list the positive reviews to attract more customers.
Enhance Your Social Media Marketing
Social media sites have now evolved from posting pictures and digital marketing to full blown social media stores. The most compelling feature provided by social media platforms, like Facebook and Instagram is their stores (i.e.) Facebook store and Instagram stores.
These social media sites let users shop on their website rather than redirecting them to your Shopify store business site. This can help you reduce the dependency on driving sales through your Shopify eCommerce platform. Social media marketing allows your Shopify store to set a brand identity and build brand awareness.
The customer base of Instagram and its parent company, Facebook, is 1478 and 2910 (in millions) and counting. You wouldn't want to miss the chance to promote sales via the most used social media platforms.
Link your Shopify store to your Facebook page as the first step. Now cross-link Instagram with your Facebook page, and turn on the shopping feature: the major part of your Shopify marketing strategy is done after this step. You can also link your WhatsApp accounts with Shopify stores. This will help you better communicate with your potential customers. Be sure to sign up as a business account for any social media platform you are using. List your products on the catalog and manage the inventory efficiently, using social media sites.
Related Article: Facebook Ads: Online Advertising on Facebook
Join the Trends
The social media platform has discovered a pattern that its millions of users can stick to "Trends." You usually find social media trends on Instagram and TikTok. Videos are another effective Shopify marketing effort in laying the foundation for your brand identity.
Grab your smartphone, scroll through the feeds of Instagram and Tiktok to find out the trending audios or content and try implementing them for your product page. Just because there is a trend set on social media marketing, doesn't mean you can just hop on to it.
Analyze the trend content or music and decide how you can adapt it for your Shopify store. Create a styling guide or some fun content that may suit your Shopify store.
You don't need to invest in high-end cameras to shoot the trends on social media. Grab your smartphone, install Instagram and Tiktok and use the built-in feature to create your videos. If your Shopify business is based on fashion, trends are your best digital marketing strategy.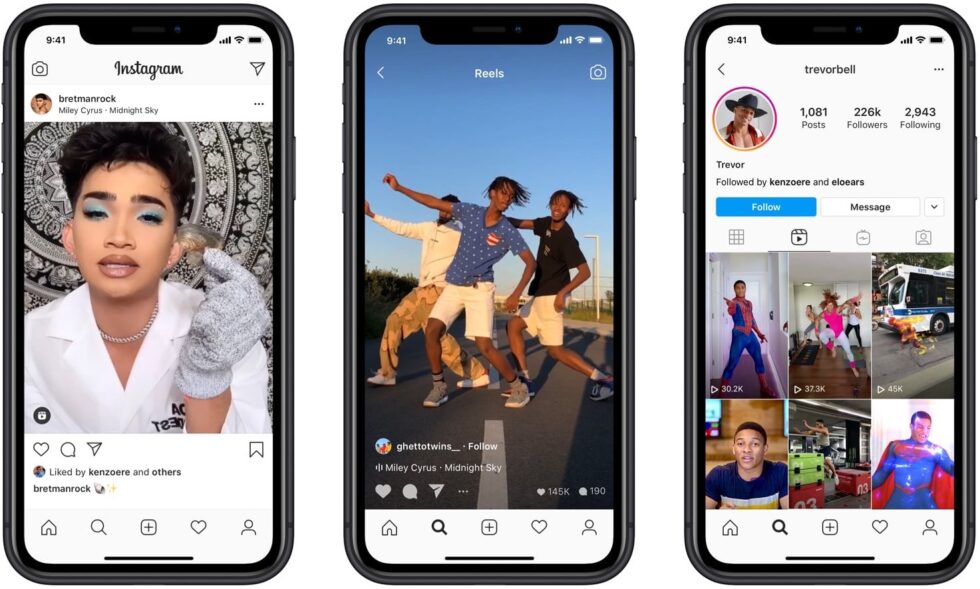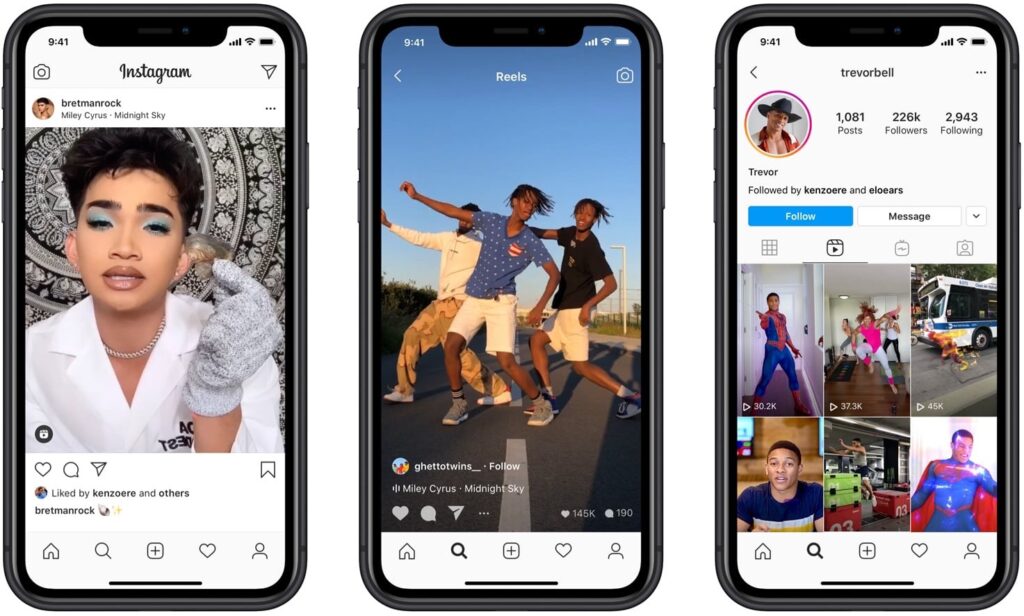 Here two different influencers using trending audio based on their profiles (makeup and dancing.)
In addition to video marketing trends on Instagram and TikTok, you can try creating filters based on your brand. The created tag on the filter will spread the word about your Shopify store. For instance, if you own a cosmetic brand, your filter can be based on "try out the new lip shade" or "try our blue eyeliner." Since Instagram filters are used like crazy for stories, reels, and feed posts, the chances of Instagram users knowing your brand are higher.
Collaborate and Affiliate
Your Shopify marketing strategy is complete when you hop on a collaboration. Here's how it works. You can collaborate with a brand or a celebrity/Instagram influencer with a good following on their account. Either way, collaboration drives more traffic to your social media account and Shopify site. When traffic increases, the probability of sales also increases.
If your Shopify store sells watches, for example, then you can collaborate with other lifestyle brands to create a Lookbook. For influencer marketing, any products they post on their feed influence their Facebook followers to consider the products for their next shopping trip (similar to a referral program).
Affiliate marketing campaigns are most closely related to collaborative marketing. In collaboration, two brands, or brands and influencers, work together, get paid, and publish the work on different social media platforms. But in affiliate marketing, the influencer or celebrity gets paid as a commission only when there is an online sale after seeing their social media post. You can track your new customers from affiliate marketing by creating coupons solely for the influencers. The influencers, bloggers, and celebrities work as third parties/ in a referral program who helps you sell your products.
Like word of mouth is still a persistent way of marketing, collaboration and affiliate marketing campaigns more or less work the same way.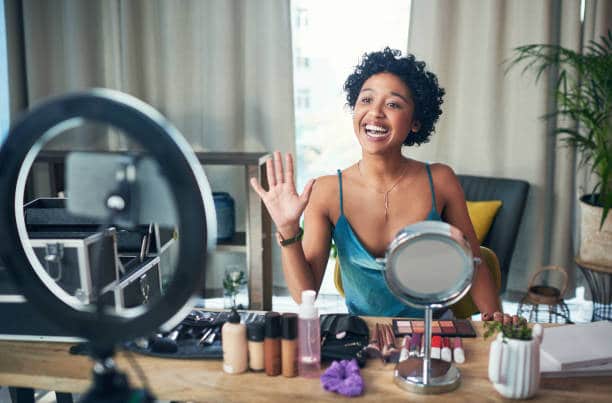 Here an influencer promoting beauty products to her followers.
Final Thoughts
There is no one particular marketing strategy that fits all Shopify stores. Understand your customers' brand expectations and try different tactics to implement for your Shopify eCommerce store. Be sure to collect the data of your Shopify marketing strategy once implemented. This data can help you understand your marketing strategy, giving you a heads up on how to do better the next time.
Frequently Asked Questions
How many Shopify marketing apps are available?
There are 6600 Shopify apps (this number might have increased by the time you read this). Data says that nearly 87% of eCommerce store owners have found the Shopify app store efficient for their marketing campaigns.
What other features does Shopify provide its existing customers in addition to social media and email marketing tools?
Though social channels and email marketing are effective marketing strategy methods, Shopify has included SMS marketing in 2019 for eCommerce stores to reach out to their target audience.
How many Shopify stores can I have?
There is no limit to the number of stores you can own on Shopify. However, you will be required to pay subscription plans for every online store you own. Also, on Shopify, you can only log into one account at a time.
How many sellers are there on Shopify?
The pandemic has led to online businesses, and Shopify has more than 1.7 million active merchants. 40% of the products cover fashion, apparel, jewels, bags, and shoes.