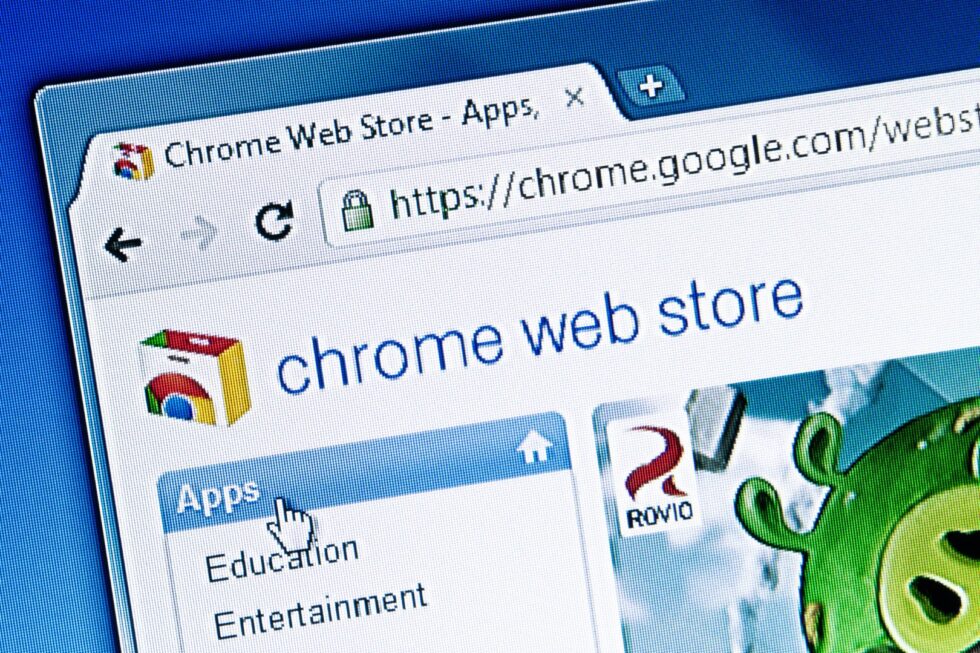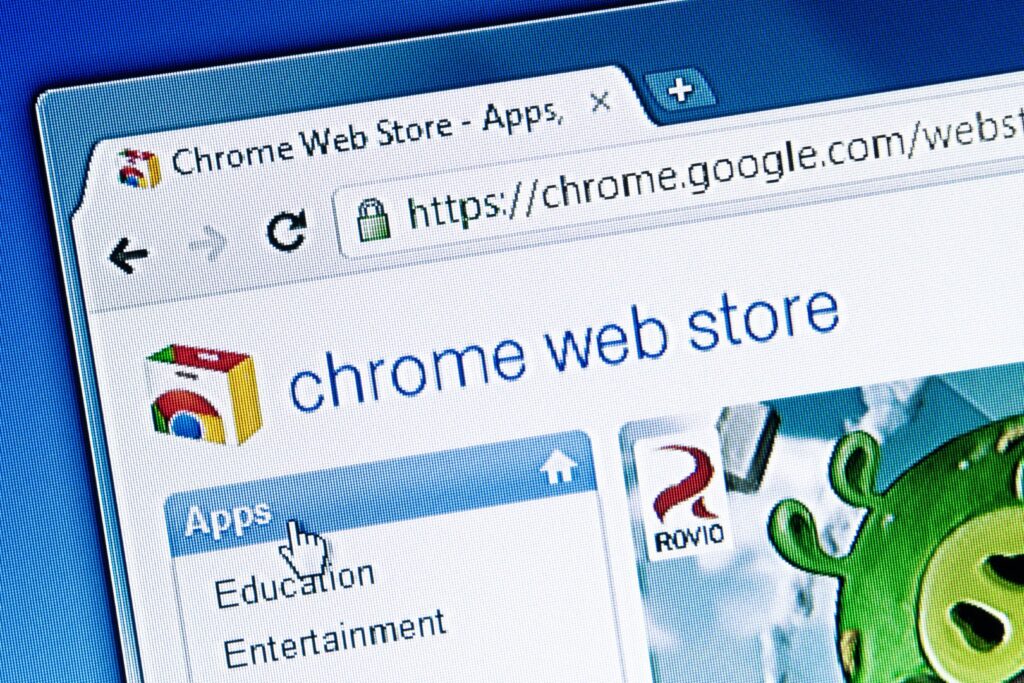 Do you know how many people use the Google Chrome browser on average? According to Statista, in 2021, an estimated 3.2 billion people used the Google Chrome web browser as their default browser. That's a lot of people. This stat is very important for digital marketers and SEO experts. Nowadays, people only learn about their local businesses online. So as digital marketers and SEO experts, you should have all the tools in your arsenal to put out the best content possible. In this blog, we will discuss the ten best Google Chrome browser extensions for digital marketers & SEO experts in 2022.
Chrome Browser Extensions: What Are They?
You can think of the chrome extension as a mini software, built using web development programming languages such as HTML, CSS, and Javascript. These "mini-software" are integrated into the Chrome browser without the typical third-party software installation. You can customize the browser per your requirements and focus on the important part, such as making epic content, and save time.
But, where do you find these extensions? Well, there is an online store called the "Google Chrome Web Store." You can integrate any extension you need into the chrome browser from there. The only requirement is you need to have a Google account.
NOTE: Most extensions are supported in other browsers as well such as Firefox, Opera, etc.
Now, let us discuss the best ten Chrome extensions available in the Chrome Web Store.
1. MOZbar:
Mozbar is one of the best chrome extensions for SEO and digital marketing practitioners and sometimes experts. It is an all-in-one package that gives you instant SEO metrics when viewing the google page in real-time. There are many features, such as being able to access and compare link metrics across pages while viewing a SERP, the option to highlight the keyword and its density, and the ability to extract and expose entire web page details, such as HTTP, and export it to a CSV file. Advanced SEO options available for premium members are keyword density, search engine web page optimization, subdomain links, and other analytical metrics to optimize your web pages to be as SEO-worthy as possible.
2. SerpWorx:
SerpWorx is more or less the same as Mozbar, but with SerpWorx, you can check over 30 SEO metrics for any keyword in real-time when you surf the Google page. There is an option for a 3-day trial with no form of payment required. Once you integrate the SerpWorx with the chrome browser, you can see all 30 results in just one click. The main advantage of SerpWorx is the lack of limits on its features. You can get the paid version if you like the features and functionality.
3. GrowthBar:
GrowthBar is a suite of SEO and a keyword tool based on artificial intelligence technology, which is OpenAI's GPT-3 technology. Beyond being an SEO and a keyword tool, GrowthBar allows you to optimize your content in the following ways:
With OpenAI's GPT-3, you can create SEO-optimized content in a short amount of time.
With just one click, you can get hundreds of keywords and backlinks.
Other features are domain authority, monthly organic traffic, keyword competition, Google Ad, Facebook Ads, and a keyword tracking dashboard.
GrowthBar provides you with three tier-based subscriptions, such as standard, pro, and agency, with some features being exclusive for the upper tiers (pro and Agency). Before you decide on the paid subscription, you can get a 5-day free trial with no strings attached.
4. Hubspot's Sales:
Hubspot's Sales is the best Chrome extension for a digital marketer who is very involved in market outreach. With the ability to connect to a Gmail account and a CRM, you can automate sending emails to leads. Also, it maintains data in a central database so you can retrieve it at any part of the workflow. Like its counterparts, Hubspot's sales provide both a free trial version and a paid version. The free trial includes email tracking, CRM for email, a calendar, and the ability to share your work and templates. The paid version includes all the features from the free version plus automated personal outreach.
5. Buzzsumo:
Buzzsumo is the best Chrome extension for competitor analysis. In the marketing world, competitor analysis is a vital part. Without it, you cannot devise an iron-clad SEO strategy for your content. The main features of Buzzsumo when you incorporate the extension into your browser are that it shows the number of backlinks, web page visits, clicks on a particular page, and consumer engagement rates on social media platforms. Buzzsumo uses advanced web scraping techniques to extract the canonical & ogurl URL from the search engine results page. This allows you to get accurate real-time metrics.
NOTE: Buzzsumo cannot access the data input from the user.
6. Broken Link Checker:
Broken Link Checker is a free and necessary tool for any content marketer. From the name, we can derive that it is used to check for broken links present in your content. Once you add the extension to your browser, it will automatically detect all the broken links and highlight them for you. Once you record all the links, you can reach out to the leads and website administrators and make the necessary changes. This situation can be considered a good opportunity for marketers. They can approach the web admins to replace the broken links within their content. This extension can detect any 404 error, as well as check for broken links. If the web page/site contains any external link, it will automatically scan and report how many 404 error links are present in the content.
7. Toggl:
Toggl is not an actual SEO tool, but it is a very useful Chrome extension for productivity. The Toggl extension helps you track the time of every task you implement to create content. By recording time, you can optimize your work and focus on the part you need to pay more attention to. Toggl can integrate with Trello, Slack, Asana, Todoist, Jira, and Notion. Toggl supports an automated reminder to increase productivity and provides a free trial and a paid subscription. There is also an option to customize your plan based on your team and project size.
8. Link Redirect Trace:
Link Redirect Trace allows you to check whether the redirects are SEO-friendly web pages or if it harms your content and web pages in any shape or form. The Link redirect is the process of forwarding one URL to another URL. Some features of Link Redirect Trace are:
Monitoring and finding the problem present on both On-page and Off-page.
Ability to check competitor links and your affiliate links.
Monitoring the health of the shorter URL by tracking its movement.
Tracing links from advertising and affiliate networks.
Link Redirect Trace provides a free trial and a paid subscription. With a paid subscription, you get Link Redirect Trace and other modules, such as Link Detox, Link Simulator, and Link Monitoring. The free version includes only Link Redirect Trace. Once you add the extension to the browser, you can enter the URLs and check their health.
9. Google PageSpeed Insights:
Google PageSpeed Insights is a tool that helps to decrease the web page loading time. It is part of the Google webmaster tools. With the help of a report generated by this extension, you can devise a plan to increase the speed of the web page. This factor is actually a vital part of SEO optimization. It also allows you to dive deeper by providing links to the insights developer console. It is a free tool without the need for a paid subscription.
10. Hunter-Email Finder:
Hunter-Email Finder is an important tool for SEO. Optimizing your content by SEO guidelines is the second most important thing you should do. The first one is to find the correct leads. Visiting the website and looking for a way to contact a web administrator may be tedious because of confusing web page navigation. With the help of the Hunter extension, you can rest assured that the extension itself scrapes the necessary contact information from websites. This is done by searching for the web admin name in the search box, and the extension will find the results for you. It is essentially a "CTRL+F" on steroids. The features of the Hunter extension are domain searches and an email finder with list-building abilities. The Hunter extension is a free tool available in the Chrome store.
Related Article: How To Improve Your Ranking and Get Your Site to the Top of Google
FAQs:
What is the purpose of an SEO tool?
SEO tools are varied according to the content marketing and SEO expert's requirements. A general SEO tool gives you insight into the overall health of your website and how to improve website health.
Is there a limit to adding Chrome extensions?
Yes, you can add up to 20 extensions. Once you reach the threshold, you have to upgrade by requesting a limit increase from Google. Once Google reviews your request and if the approval is granted, then you can add more extensions.
How do you check the extension icons in the Chrome browser?
You can find extension icons in the Chrome browser by:
Selecting the "Puzzle" icon, which is present at the top right corner of the browser.
Once you click on that puzzle icon, you can list the extension added to your browser.
Conclusion:
SEO is a tough process. Do you know how many blogs are being published every day? According to FirstSiteGuide, around 7 million blogs are being published every day. You need to have all the necessary tools to stand in the spotlight among your competitors. In this blog, we discussed the best ten SEO chrome extensions that can help you improve your content and overall SEO aspects.