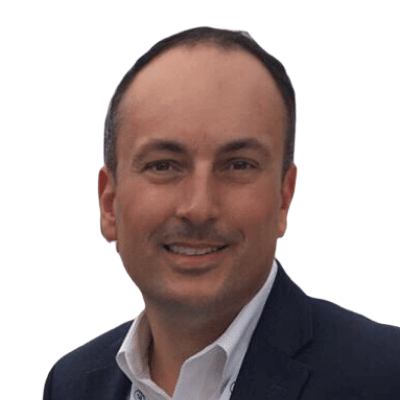 Michael J Fox
President/CEO
The Real Michael J Fox.  Michael was the co-founder and CEO of eImprovement LLC which is an eCommerce retailer with home improvement websites such as eFaucets.com and Hausera.com. Michael and his 3 partners sold the business in 2015 to Coulter Technology, LLC which is a subsidiary of the Hajoca Corp.  The Hajoca Corp is the 2nd largest privately held plumbing distributor in the United States with revenues in excess of a $1 Billion.
Prior to selling the business Michael J Fox was directly responsible for over $500 million in sales of online consumer goods. That entailed a digital marketing spend budget of $75 million.  Those are no small numbers to sneeze about.  If Michael can manage those levels of spend on a major account then imagine what he can do for small and medium sized businesses.  He knows how to drive millions of visitors per month to high converting eCommerce websites. He also knows how to drive engagement with thousands of social media followers to his Real Michael J Fox personal brand How To Start A Blog And Make Money Online where he blogs about various Digital Marketing topics and how to Making Money Online.
Michael J Fox decided to start Corberry Digital after recognizing that his own plumbing showrooms and the industry generally suffered from having little experience to market their small businesses. There were small consultants who handled one aspect or another, but only large companies could afford to hire the majorly expensive ad agencies who could do it all.  So Michael noticed a need to leverage all of the large company eCommerce tools and platforms into one unified marketing cloud.  Then leverage that platform and tools to those SMB's similar to a buying group.
Related: Local SEO: How to Rank Your Local Business
Thanks to Michael J Fox, small and medium businesses can now have full access to all of the tools and services without paying that big company price tag. Now your small business gets large scale business employees with a full marketing team of your own.  Now you can have a top notch Digital Advertising, SEO, Content, Email Marketing, Reputation Management, Social Media and Branding team.  The best part is that your outsourced marketing team will take care of everything for you.
Michael J Fox In The News!
Burke, Michael.  "Local e-commerce business soars — Projected revenue of $50 million". Racine Journal times, Oct. 9, 2010.
BizTimes Staff.  "Racine plumbing fixture retailer sold to Hajoca".  BizTimes, Jan 13, 2015.
Cruz, Clarissa, Oprah.com.  "Easy Kitchen Upgrades That Make a Major Impact". Huffington Post, Oct 20, 2015.
Contact
Location

1433 N Water St, Milwaukee, WI 53202
Troy
General Manager
Troy is the General Manager of Marketing Services, where he leads a large team of digital agents who provide social media, website creation, digital advertising, and other services to hundreds of businesses nationwide.
Troy has a successful track record in accounting, sales, marketing, and leadership, and has worked in a variety of organizations over his two-and-a-half decade career – from non-profit groups to small businesses, and enterprise companies. He has served in a variety of operational and management positions over his career.
Riana
Operations Manager
Riana oversees the Marketing Services team which is a large group of very talented individuals who provide digital marketing solutions to our local businesses. Her teams are experts in helping local businesses create and maintain online listings, respond to and request reviews, and publish social content to a number of online social channels. She works with thousands of businesses across many different verticals, so it's important to have a deep understanding of what businesses need to succeed online. She ensures her teams are equipped with the tools and knowledge needed to effectively, and efficiently fulfill the services our client orders.
One of her strongest attributes is her ability to create, document, and optimize processes. Working with teams that are continually growing and changing, training and education is a big part of what she does daily.
From an operations standpoint, she is responsible for hiring, placing, team orientation training, and setup for all new hires. She coordinates allocation of resources when needed to keep each team staffed with the appropriate number of employees. She manages behind-the-scene work, including the creation of employee portfolios, custom email groups, software licences, etc… Financially, she is responsible for the revenue her teams generate. On a monthly basis she pulls financial analysis reports and provides insights as to what the numbers show. Riana provides a comparative analysis based on previous months and years to show revenue and COG trends.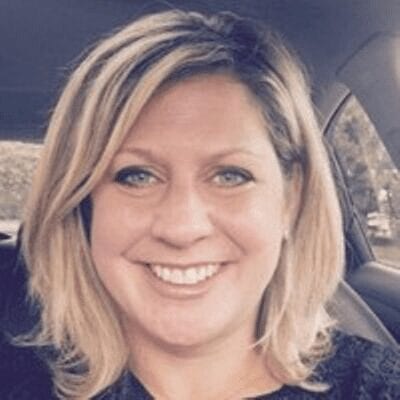 Kristen Fox
HR/Office Manager
Kristen is our Human Resources Director and Office Manager.
She is in charge of bringing to life and maintaining the company culture that we are working to build.  She is an import member of our leadership team working with functional leaders and managers to build the best talented teams in the industry.   Aside from that, Kristen manages employee engagement, recruiting, hiring, on-boarding, HRIS systems, benefits and our Milwaukee office.
Prior to Corberry, Kristen spent several years working for eImprovement, LLC (eFaucets.com) in Racine, WI.  The company was a wholly owned subsidiary of the Hajoca Corp which is the 2nd largest privately held plumbing distributor with over 500 locations.  Kristen had the responsibility of working closely with the Billion dollar + parent company on best practices, administering policies, termination documents, HR, Legal and Benefit departments in order to manage a 100+ team member subsidiary.  This included enterprise HRIS applications such as HireRight, Redcarpet, Oracle, SilkRoad; etc.
Abinesh
Digital Ads Manager
Abinesh is responsible for our Digital Advertising team. His strengths are in developing strategic multi-platform marketing campaigns for clients.  Analyzing campaign metrics and continuously optimizing campaigns to achieve campaign goals.  Perform needs analysis and develop customized digital advertising strategy for clients.  Maximize ROI for clients by monitoring and optimizing their digital campaigns.
Micheline
Content Marketing Mgr
Micheline is our Content Marketing Manager on our marketing services team.  She is an experienced Specialist with a demonstrated history of working in the computer software industry. Micheline is skilled in Time Management, Social Media Marketing Strategy, Leadership, and Strategic Communications. Her team will ensure you get your content strategy, articles and blog posts by the agreed upon deadlines. She is a very strong business professional with a degree in business management.