Dynamic Facebook Auto Ads Case Study
Finding $7,500 Profit In 90+ Days-Old Inventory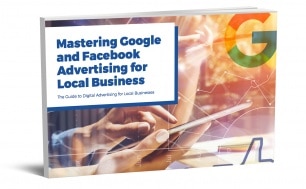 You and your business don't have to learn half a dozen new platforms to master the space of local digital advertising. Virtually all of the growth in the digital ad world can be attributed to two giant kingdoms: Facebook and Google.
This advertising guide for small businesses will help you learn the benefits of having a trusted local expert in digital advertising.
What's inside?
•  An advertising guide on conquering social advertising in the local space (that you won't find anywhere else)
•  Key statistics on the current state of digital advertising
•  Facebook and Google advertising case studies with actionable take-aways
FREE GUIDE
Download the Guide to Mastering Google and Facebook Advertising for Local Businesses
We'd love to know more about our readers. Please fill out the form below to download the study.
Download Guide and Receive FREE Marketing Needs Assessment!
By filling out this form you agree to receive regular updates from Corberry Digital and get instant access to free marketing material. You can unsubscribe at any time. See our Privacy Policy here.