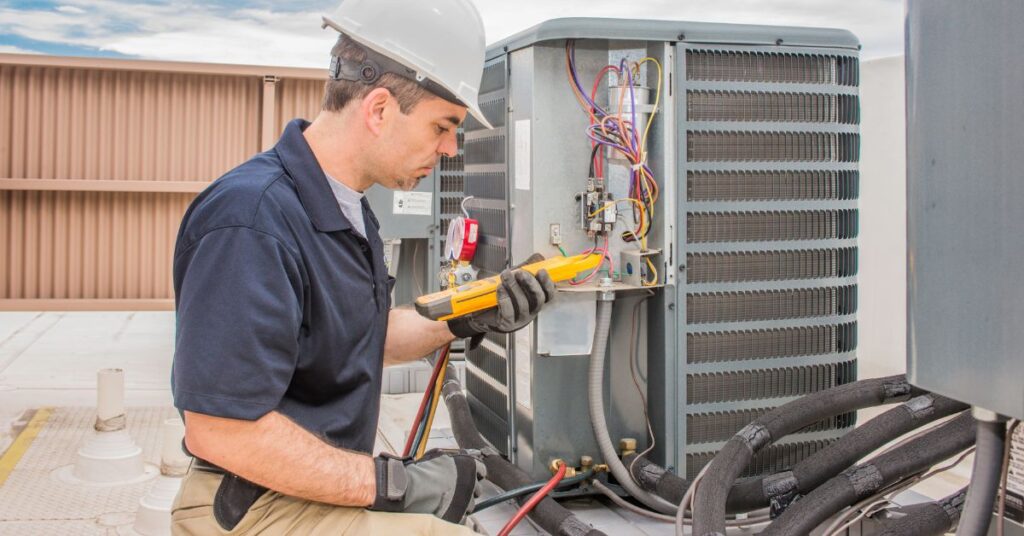 It can be challenging for HVAC business owners to find highly skilled employees in a competitive market. HVAC companies look for employees who can help grow their business. There is already a shortage of HVAC technicians, so it can be challenging to attract the best talent.
What can we do about this? How can we make recruitment better and more effective in hiring the best employees? Here are 6 strategies to consider for better HVAC recruiting and hiring
1. Work Environment
Creating a fantastic company culture is one of the best ways to improve HVAC recruiting. How does your company treat, care for, and nurture its employees? How do your employees interact with each other? How does your company promote a good work-life balance?
Once your company culture improves, you can become a shining beacon that attracts the best-skilled workers out there. Job seekers will likely want to be a part of your HVAC business because they know they'll be valued and treated with kindness and respect.
Research has shown that 46% of job seekers report that company culture is critical to them. It also shows that 15% of job seekers declined offers because of company culture.
Make sure you listen to your employees and their needs. Find ways to improve their day-to-day life to make work enjoyable. Equip them with the right skills and tools they need to become exceptional employees.
Additionally, put high importance to work-life balance. Research has shown that 65% of job seekers prioritize work-life balance, even over compensation and benefits.
Work-life balance entails an open dialogue between employees and employers regarding time for both work and a personal life. This helps create better working conditions for employees that are considerate of their unique needs. Refrain from overworking your employees and asking them to work beyond working hours and during time off.
2. Create a Clear HVAC Job Ad
A compelling HVAC ad is clear, simple, easy to understand, and direct to the point. It has to contain what is expected of the applicant. It is also advisable to give the minimum requirements for the advertised job.
Highlight the benefits that you offer. You can highlight perks, like sign-on bonuses, mentoring, and career development opportunities. Also, indicate what kind of company culture you have. This can help give the applicant an idea of the environment that they may like to work in.
Post your job ad in different channels to effectively attract different kinds of job seekers. This broadens the pool of your applicants to provide you with better choices.
3. Provide Opportunities for Growth
Research has shown that offering employees the opportunity to learn and develop new skills helps attract talent. It also increases employee motivation and reduces employee turnover.
Giving your employees the chance to become better, highly skilled HVAC technicians can attract more applicants. Job hunters are always looking for opportunities to not only earn, but also to advance in their careers. This is also an investment in your future employees, so they remain highly competent and ahead of the competition.
Offering these growth and development opportunities can help you stand out from other job postings, leading to better HVAC recruiting.
4. Create Competitive Benefits and Compensation
Just like you, skilled HVAC technicians are always looking for the best deals they can find. Meeting them halfway with what they're looking for is a great idea.
Compensation isn't always flexible due to budget constraints. It's hard to offer compensation that is bigger than leading HVAC businesses. Benefits, however, can be much easier to adjust.
For example, work-from-home options are now highly coveted perks in every industry. Creating a hybrid setup where employees can work at home for a few days, and then report to the office is a good arrangement.
Additionally, you may also offer support for mental health. Research has shown that 81% of workers report that support for mental health is essential when looking for work.
5. Incentivize Employee Referral
Referral programs are effective because they save time and money and can help motivate employees. When your employees are incentivized to refer someone for a job opening, they tend to make sure it's someone who is a good fit. There's a high possibility that they have already checked if the candidate is qualified, and will fit the company culture before referring them.
According to Careerbuilder, 82% of employers have rated employee referrals as the best source of generating a return on investment. Additionally, 88% of employers rated employee referrals as the source that yields the best quality of new hires.
When creating a referral program, ensure that it's worth your employees' time. Some companies offer a cash incentive, while others offer leave or vacation days.
6. Simplify the Application Process
You want to make the application process as easy and straightforward as possible to attract more job seekers.
According to Glassdoor, 35-44-year-old job seekers use their phones most when searching for new jobs. Additionally, 56% of job seekers with a high school education use their mobile devices for job hunting.
Look into creating online forms that can quickly be filled out with a mobile phone. There's no need to ask for many documents when they're just starting the application. Basic information and experience is enough.
Attracting the Best Talent for Better HVAC Recruiting
The key to attracting the best talent to your HVAC business is creating irresistible jobs and establishing a healthy working environment. When you offer competitive perks and benefits to job seekers, highly skilled workers should line up to apply for the job.
Implementing these strategies all at once can be quite overwhelming. Identify which is most feasible for your current situation and start there. You can then work your way up to the others. You'll be able to hire the best and most skilled workers quickly!