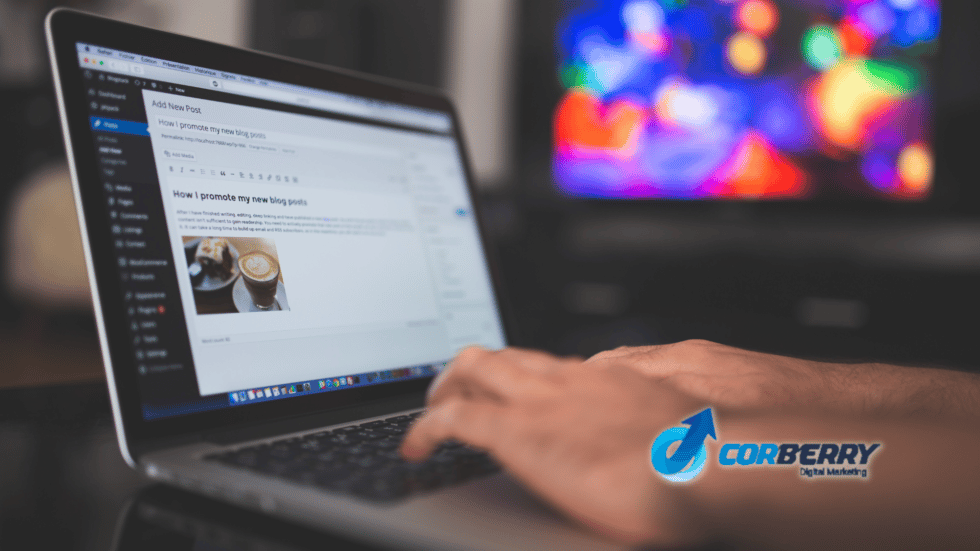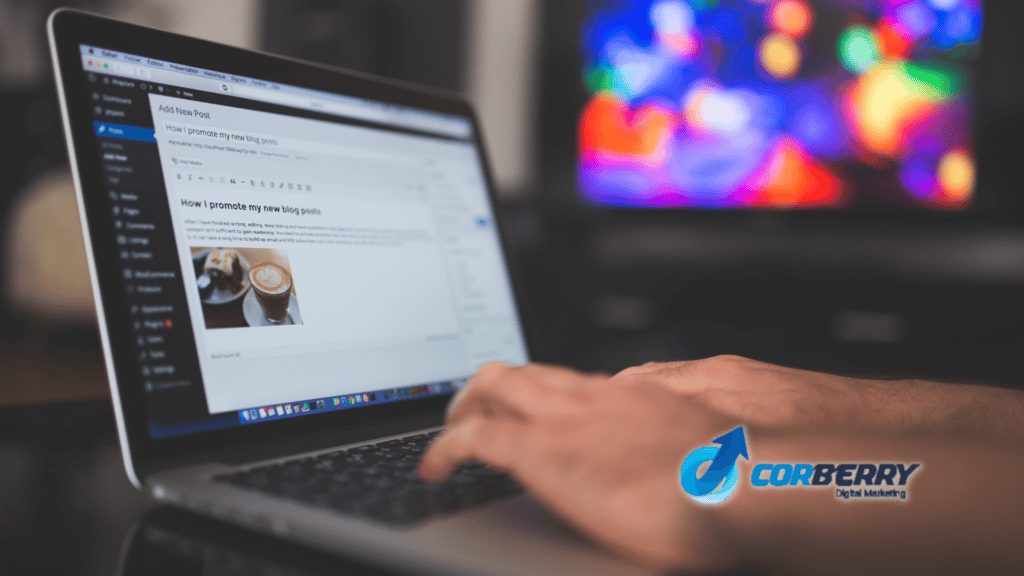 Imagine a scenario where you are writing excellent content for your blog, and you are expecting some substantial traffic to your blog, but it is not happening. Even though you are getting traffic, it is not meeting the required mark. What could be the reason for this? Are you passing the important content to Google via WordPress Schema plugins? Honestly, the answer is complicated. It is difficult to pinpoint "the reason" for a blog not performing well but schema is an important factor. 
You can try to implement some tools, such as schema plugins to help the search engine understand your content's importance. It is essential to understand that not all websites are created similarly. Most websites focus on five critical elements: customer ratings, product mini descriptions, pricing, your business availability, and materials that the products are made of. As a human, these elements are essential things required to buy a product from an eCommerce website. But, how do we create essential things that the search engines can identify for the blog? 
You can use WordPress schema plugins. Usually, you will use WordPress to publish your content. In there itself, you can optimize it with rich material in order to get more click-through rate for your website. In the upcoming blocks, we will see the best 5 WordPress schema plugins in 2022 that can help you to bring more traffic and increase CTR (Click-through rate).
What Are Schema Tags?
In simple terms, schema tags are semantic vocabularies of tags that you can add to the website (HTML code) to improve how search engines discover and read. The primary objective of a schema tag is to represent your page in the best manner in order to rank on the SERP (the Search Engine Result Page).
The primary function of a schema tag is to provide rich information about your content to the search engine and give the best results possible to the reader. So, it can be beneficial for SEO (Search Engine Optimization) and readers. The schema tag can contain any rich information about your blog or your websites, such as product details and rich content that can help you to rank higher on SERP.
You may think you need HTML programming knowledge in order to get a schema tag, but that is not the case here. You can use Google's Structured Data Markup Helper.
Once you are done with the code, the Google search result will look like this: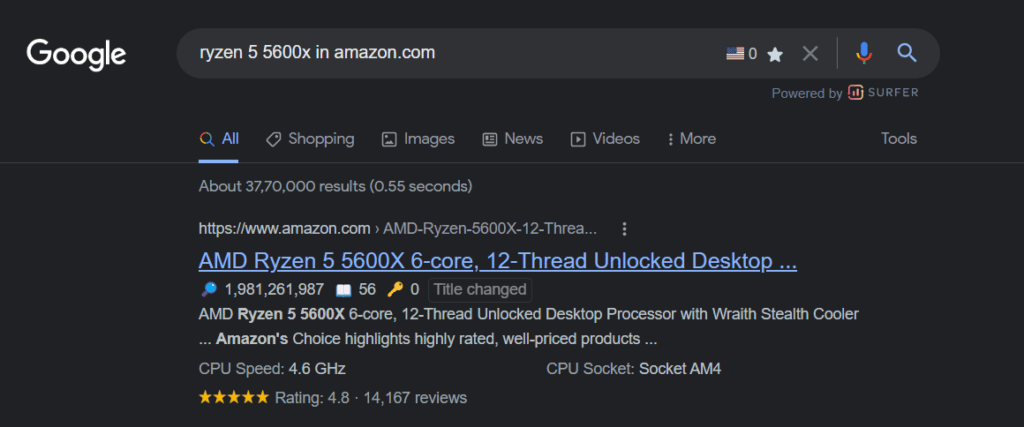 In the above image, you can see that for the Ryzen CPU, Amazon.com did a great job of including schema tags with rich information, such as CPU speed, CPU socket, and customer ratings. This information is rich data about the CPU, and it's crucial for the customer who wants to buy the product. This information is called "rich snippets," and it is helpful for your content to place higher in Google's SERP.
So, how do you add these rich snippets to your website?
Top 5 Best WordPress Schema Plugins in 2022:
Most people use WordPress to upload their content on their website. The most significant advantage when it comes to adding rich snippets is that, in WordPress, you need not worry about programming. You can just select your desired schema and add the information.
Schema Pro is considered the best WordPress schema plugin due to its accessibility and variety of features. You can quickly implement the accurate schema markup setup without writing a single line of code. It is made by Brainstorm force. The features of Schema Pro include:
Ability to choose from 20+ schema types for the right time and situation.
Once you have chosen and configured your schema, you can quickly use it anywhere on your website.
You can use Schema pro with the Yoast SEO tool without any difficulties.
You can do custom field mapping for in-depth schema implementation.
You can test the schema in real-time and get the result along with feedback and suggestions.
The below image shows the schemas that are available in Schema Pro.

Pricing: Schema Pro – $79/Annual, $249/one-time purchase.
Along with the Schema pro, they also provide a "Growth Bundle,' which you can use for building and growing your online business.
Growth Bundle – $249/Annual, $699/one-time purchase.
Next to Schema Pro is Schema.Press. With Schema.Press, you can deploy any schema.org markups to WordPress in JSON-LD format (the most recommended format by Google). The best and most notable feature is that you can use Schema.Press for both WordPress and Woocommerce. The other features are:
Easy setup with the help of the Quick configuration wizard.
You can use schema.org markup anywhere you want on your website.
You can use the Schema.Press plugin with other plugins and with different themes.
You can reuse the data, meaning you can reuse the data from the area where you saved data in the custom post meta field.
Valid markup, You can test and validate your markup with the help of a Google structured data testing tool and monitor the results in real-time.
Developer-friendly, meaning you can extend the functionality of Schema.Press with other plugins or with the help of custom code snippets, which you can place within the Themes.php file.
Pricing – There are four tiers:
Personal Pass – $79.20/Annually.
Business Pass – $159.20/Annually.
Extended Pass – $239.20/Annually.
All Access Pass – $399.20/Annually.
Next is everyone's favorite, All in One Schema Rich Snippets. The main reason for being a favorite is that this schema is accessible, and you can directly install it with the help of a single button. Brainstorm Force also develops this Schema. You can quickly implement rich snippets, such as reviews, recipes, articles, products, and services. It does not include every advanced feature, like the two mentioned above, but this free plugin is a great start for your blog or website. This plugin supports the following schemas:
Review.
Event.
People.
Product.
Recipe.
Software application.
Video.
Article.
Pricing – It is free!
Another free schema plugin is the Schema & Structured Data for WP & AMP. Like the All in One Schema with Rich Snippet, Schema & Structured Data for WP & AMP is considered a favorite among people. The features are numerous and listed below:
You can choose your desired schema type from 35+ schema types for every online post, such as reviews, articles, news, local business, and online store.
You can choose which page, articles, and taxonomies based on your preference.
It has the ability to recognize the content based on the data type.
It has the compatibility for both AMP and WP.
It has advanced settings including defragmentation, microdata cleanup, and an add-in footer.
You can perform migration from other plugins to this plugin and vice versa.
Other features include: JSON-LD, easy-to-use wizard, breadcrumbs, and comments.
Pricing – It is free!
SEOPress is a paid plugin that is a powerful tool to optimize your content and website. It comes with all page builders and themes. It helps boost your traffic and click-through rate and improve social sharing. Here are the features of SEOPress:
Google Indexing API to bring your content at the earliest to search engines.
Easy installation of SEOPress using the Installation wizard.
The optimization of your content with the help of content analysis.
A mobile preview for better optimization of your content.
Social media previews.
Meta description optimization.
The ability to open Graph and Twitter cards to analyze social media traffic.
Google Analytics and Matomo for tracking and custom IP anonymization.
Pricing – SEOPress Pro/$49/Year/Unlimited sites
FAQs:
What are schema tags?
Schema tags are semantic vocabularies of tags that you can add to the website (HTML code) to improve how the search engines discover and read. The primary objective of a schema tag is to represent your page in the best manner in order to rank in SERP.
How do I add a schema tag to my website?
You can add a schema tag with the help of Google's Structured Data Markup Helper. With three steps, you can add rich snippets to your website without any need for prior programming experience.
How to find any schema tags for a website?
You can find any schema tags for a website by using Google's Structured Data Tester. Go to Maintenance, which can be found in Schema. Enter the website's URL and the tester will give you schema tags for that website.
Conclusion:
Getting organic traffic to your website can be a little difficult and requires a considerable amount of time and resources. You need the best tools in order to stay afloat online. WordPress schema plugins are one of the important tools that you need to get traffic and improve your click-through rate. This article listed the five best WordPress schema plugins, along with in-depth information on each of the plugins. These plugins can greatly help in your online endeavors.